Renowned Passengers On-Board the Enterprise Flight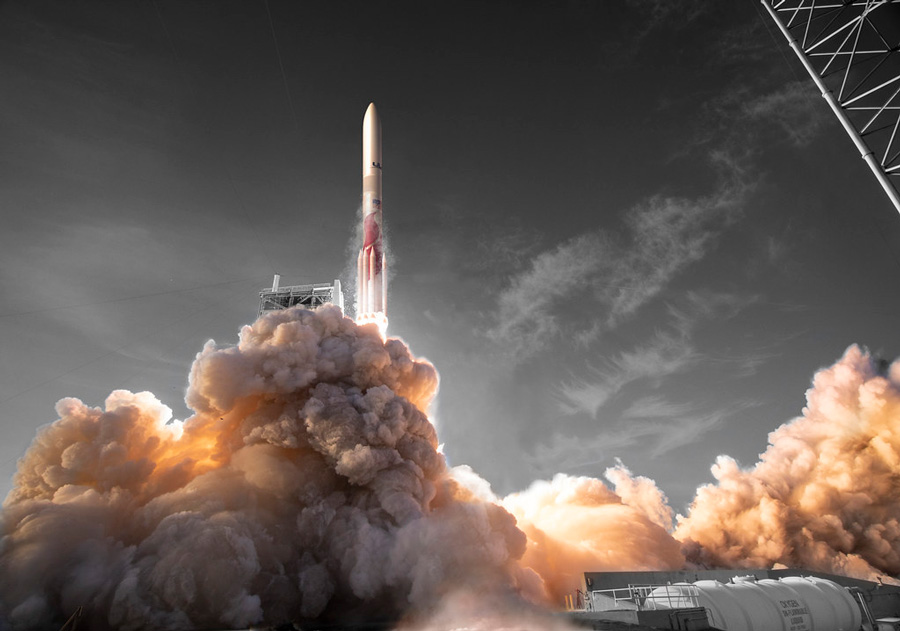 Vulcan Centaur Rocket Launch Rendering. Image Credit: United Launch Alliance
Douglas Hunt Trumbull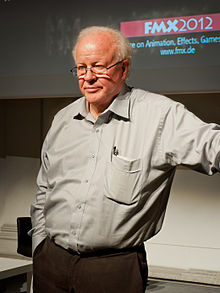 May your spirit sail beyond the stars with my love.
Douglas H. Trumbull was a Legendary VFX Pioneer, Filmmaker & Director, Artist, Inventor, Storyteller, Teacher, and Mentor. 
Douglas was fascinated and comfortable with mechanical and electrical devices as a child. Early on, he discovered his artistic abilities and began training. He always loved sci-fi and started creating his illustrations of the imaginary worlds beyond Earth and the ships to get you there.
Douglas' work has been recognized internationally, and his career is legendary.
Visionary filmmaker, innovator, artist, and entrepreneur, he enjoyed a long, prestigious technological and creative career in filmmaking and entertainment technologies.
In addition to theatrical films, he directed expo and special venue films, videos and attractions, and commercials.
Douglas was awarded more than twenty-five patents, including one for the first entertainment simulator rides (BACK TO THE FUTURE – THE RIDE at Universal Studios) and another for the Academy Award-winning SHOWSCAN® process for high-speed 70 mm cinematography and, most recently, a Method and Apparatus for Projecting 2D and 3D Motion Pictures at High Frame Rates.
From his youth throughout his life, Douglas was fascinated and in awe of the stars, planets, space, and beyond. The mysteries of the universe, its beauty, grace, and power inspired his imagination, work, and life.
For him, there is no greater honor and fitting adventure for Douglas and the DNA of his wife Julia to join his Star Trek® friends on this final voyage on the Enterprise Flight into deep space.
Enterprise Flight to Enterprise Station: Humanity's First Outpost in Deep Space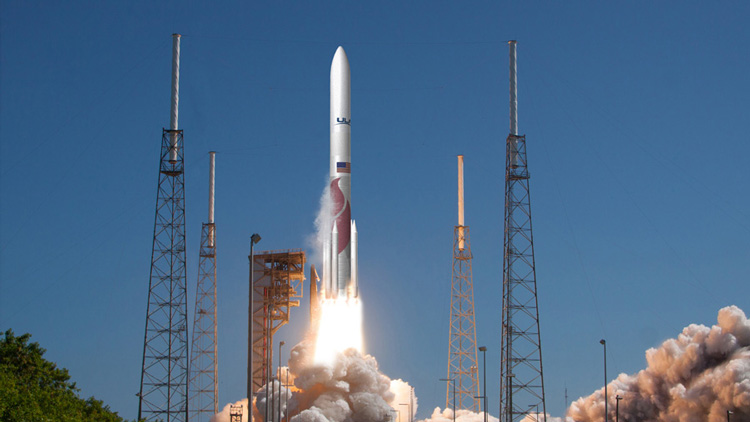 Image Credit: United Launch Alliance
United Launch Alliance's (ULA) brand new Vulcan-Centaur launch vehicle will loft not one but two Celestis missions beyond low Earth orbit. One mission is the Tranquility Flight, which will be attached to Astrobotic's Peregrine Lunar Lander, the world's first commercial lunar lander. The second mission will fulfill, at long last, Celestis' deep space mission profile. The Enterprise Flight will establish Enterprise Station, a historic first outpost representing humanity in deep space.
Enterprise Flight's genesis took place during Celestis' first memorial spaceflight, 1997's Founders Flight, which carried a portion of Star Trek® creator Gene Roddenberry's remains. Roddenberry's widow, Majel Barrett Roddenberry, made a request to Celestis' CEO and co-founder, Charles M. Chafer: to fly her on a "forever space flight" with her beloved Gene.
Chafer kept his promise: on Enterprise Flight, Star Trek's® first family will be reunited in deep space. The ashes of Gene and Majel will fly alongside their son Rod's DNA.
Here's ULA's upcoming Vulcan Centaur flight by the numbers:
The first flight of the Vulcan launch vehicle;
The first commercial lunar lander (Astrobotic Peregrine);
The first U.S. lunar landing since 1972's Apollo 17; and
The first-ever outpost of humanity in deep space.
While the lunar Tranquility Flight is closed for reservations, spots are still left on the deep space Enterprise Flight. Give your loved one a truly "out of this world" tribute, or come fly your DNA beyond the Earth-Moon system aboard Enterprise Station. For more information, please visit our Enterprise Flight web page.
Dr. Nolan Walborn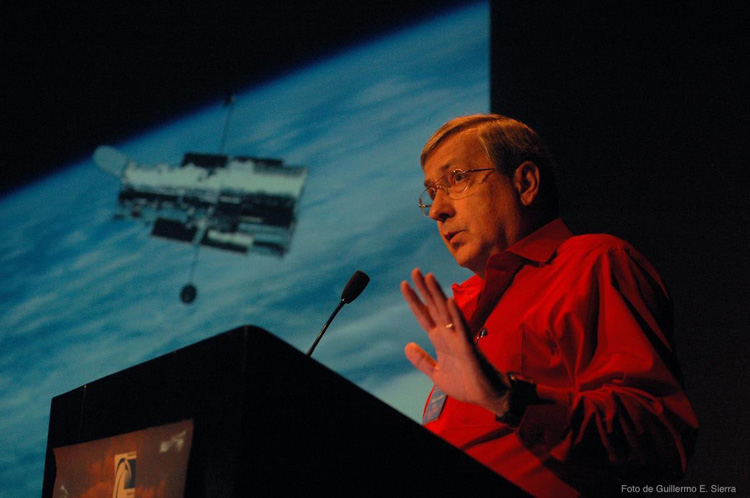 Stardust to Stardust
Nolan's family has chosen the placement of ashes aboard Celestis' Enterprise mission into Deep Space as a fitting final farewell – one we know would have appealed to his enduring passion for scientific discovery and his wry sense of humor.
Following his undergraduate studies, Nolan was accepted directly into the Ph.D. program in Astronomy at the University of Chicago.
Nolan's career trajectory (including seven years at AURA's Cerro Tololo Observatory in La Serena, Chile) includes an astonishing body of peer-reviewed papers.
His contributions to the classification of celestial bodies have been widely recognized, and, among other accolades, he learned before passing away on February 22, 2018, that an asteroid had been named in his honor. In addition, Nolan was credited with contributing to the winning application whereby NASA awarded the management and operation of the Hubble Space Telescope to AURA's Space Telescope Science Institute on the campus of John Hopkins University.
Boldly Go...
The Enterprise Launch Memorial Experience
The first Celestis Voyager Memorial Spaceflight – the Enterprise Flight – will launch from Earth in late 2022 and travel three million kilometers beyond the Earth-Moon system into deep space.
Imagine honoring your loved one by sending their cremated remains on an eternal trip through deep space. They will genuinely go "where no one has gone before"! This will be a fantastic trip that very few people will get the ability to experience.