Scattering Over the Banana River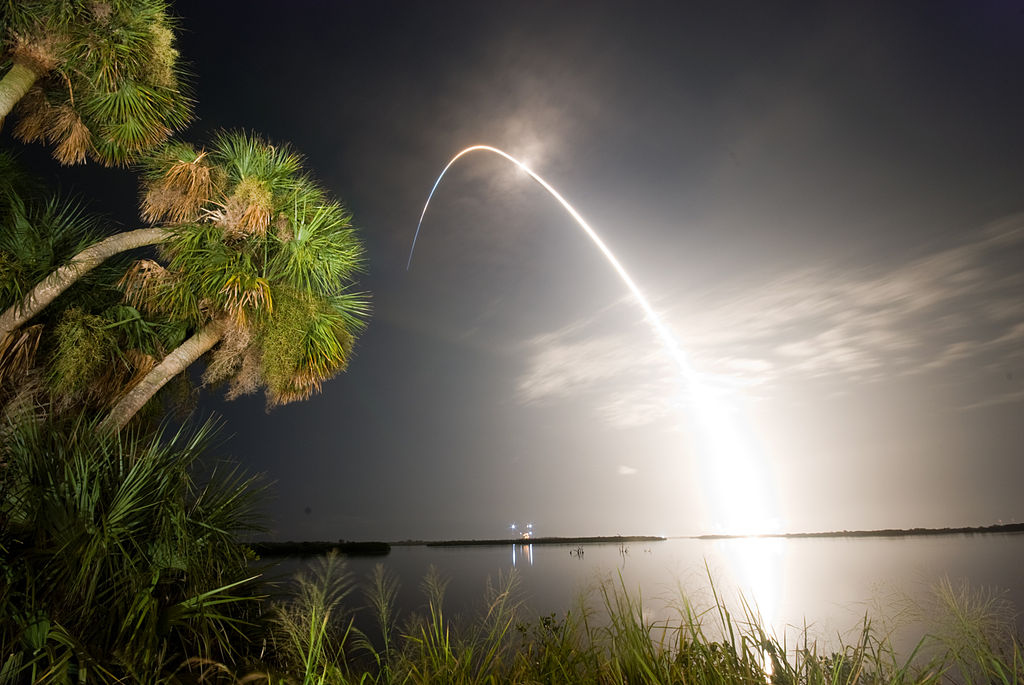 Wednesday, October 23, 2019
As part of its performance guarantee Celestis asks that families provide more cremated remains than are needed for spaceflight. If the launch does not succeed we fly each participant again on the next Celestis Memorial Spaceflight, using the same Celestis service, at no additional cost to families. After each successful launch Celestis scatters the unflown balance of their loved ones' cremated remains or DNA near the launch site. For missions flown out of NASA's Kennedy Space Center or Cape Canaveral Air Force Station, Celestis scatters these cremated remains by air over the Banana River.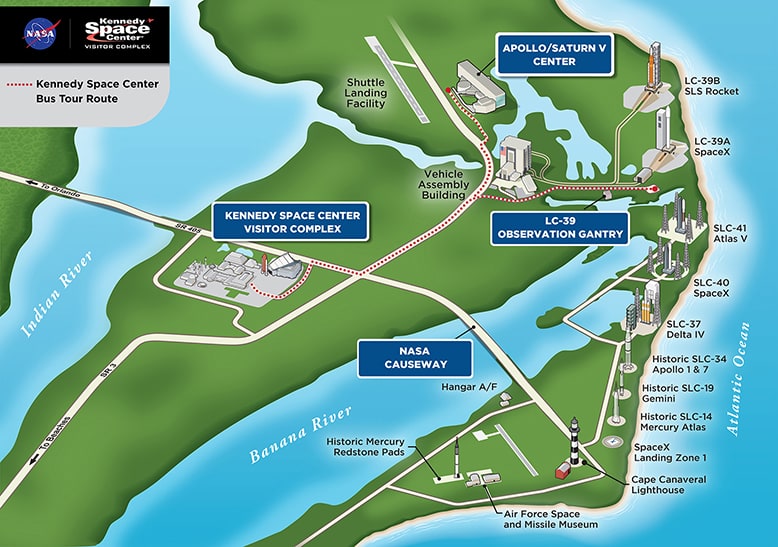 Map showing the Banana River, Kennedy Space Center and Cape Canaveral Air Force Station. Image Credit: KSC Visitor Complex
The map above shows the Banana River in relation to the Kennedy Space Center (above, and to the left of the river) and Cape Canaveral Air Force Station (below, and to the right of the river). Toward the upper right is "LC-39A," the KSC launch pad for Celestis' 2019 Heritage Flight, which flew into Earth orbit. Two launch pads below that is SLC-40, the Cape Canaveral Air Force Station launch pad for Celestis' 2012 New Frontier Flight, which was also an Earth Orbit Service mission.
Also on the map you'll find various points of interest many families see on their KSC tours, including the KSC Visitor Complex, the Apollo/Saturn V Center, the LC-39 Observation Gantry and the Vehicle Assembly Building where the Apollo and Space Shuttle launch vehicles were prepared for spaceflight before being transported to LC-39A or LC-39B. We viewed the launches of both the Celestis New Frontier and Heritage flights from Jetty Park, which is located about a mile farther down the Banana River -- below and to the left of this map.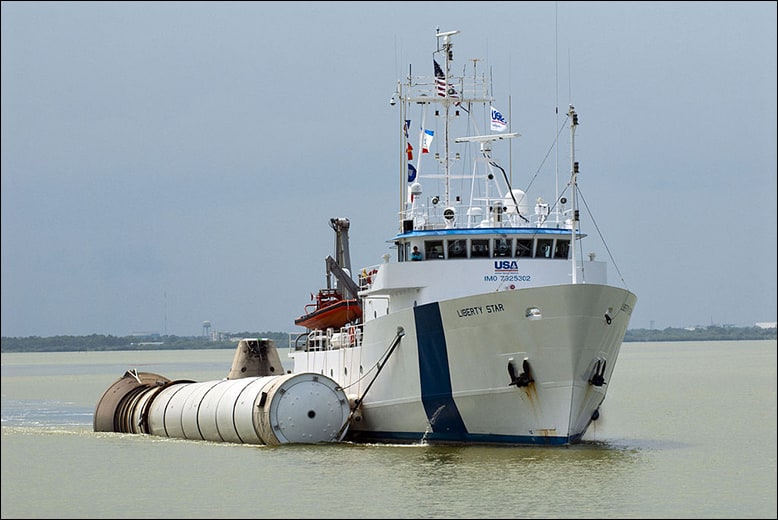 The NASA solid rocket booster retrieval ship Liberty Star towing one of Space Shuttle Atlantis' spent boosters to the Banana River in 2011. Image Credit: NASA
During the shuttle era, two NASA ships -- the Liberty Star and the Freedom Star -- would retrieve the shuttle's reusable solid rocket boosters at sea and tow them back from the Atlantic Ocean, through Port Canaveral (near Jetty Park), and up the Banana River to Cape Canaveral Air Force Station. Today, SpaceX boosters that land on SpaceX's seagoing barge -- Of Course I Still Love You -- do not enter the Banana River. Instead the barge docks at Port Canaveral.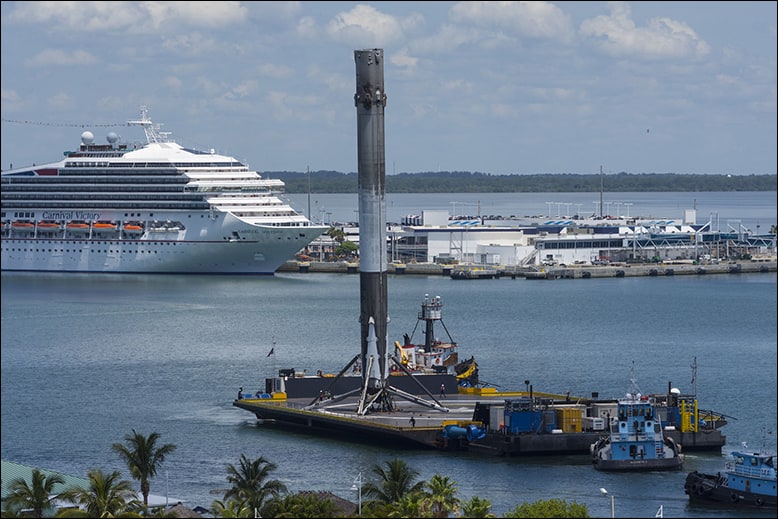 A SpaceX barge carries a spent SpaceX booster, which landed on the barge at sea, into Port Canaveral while a cruise ship prepares to head out to sea. Image Credit: SpaceX
Spreading the unflown cremated remains or DNA of Celestis participants near their launch site is an appropriate way to conclude the launch process. But the Celestis Memorial Spaceflight service goes on for years into the future as families track Celestis spacecraft flying in the final frontier and website visitors read the stories of those on board whose families chose to commemorate their lives with Celestis.