Congratulations Sir Richard Branson!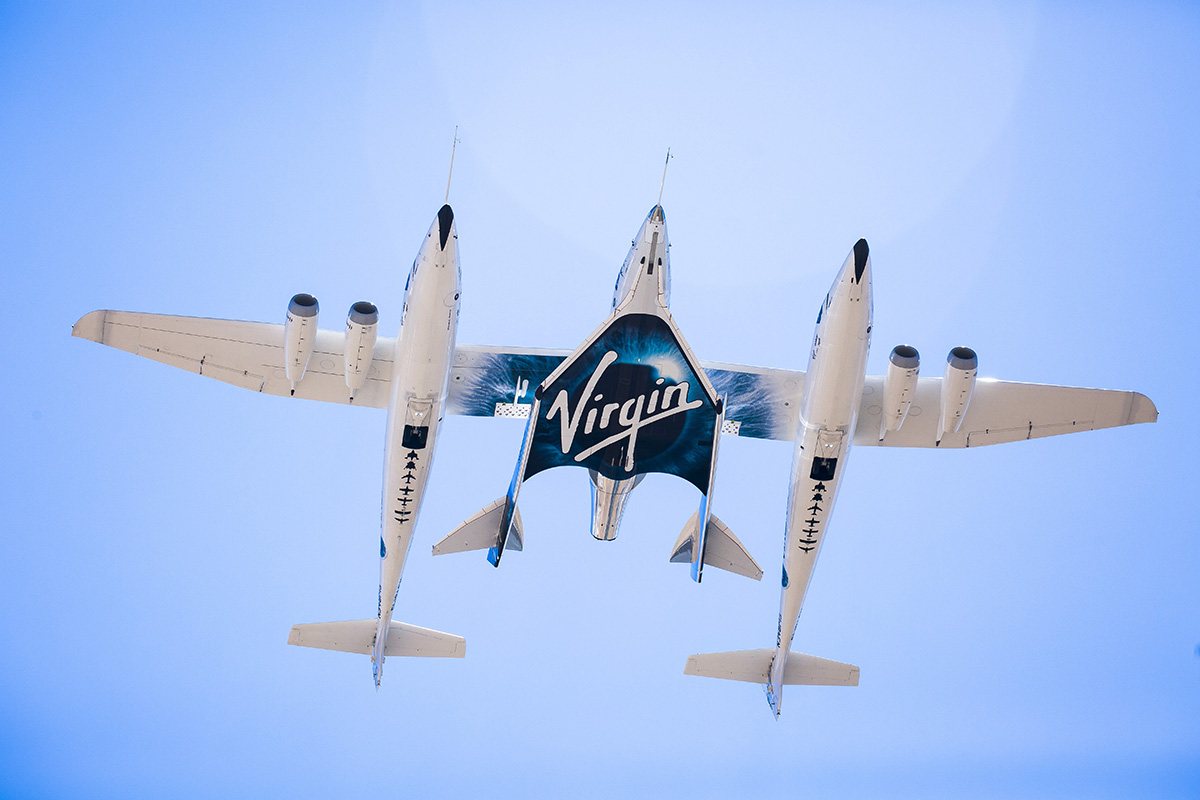 Image Credit: Virgin Galactic
by Richard Braastad

Watching Sir Richard Branson fulfill his dream of spaceflight this past Sunday, July 11, 2021 was an incredibly moving experience: His spaceflight on his company's Unity 22 mission literally brought me to tears -- mainly, I think, because Celestis has launched multiple times out of Spaceport America, which is so closely associated with Branson's Virgin Galactic. Due in part to that association, I've followed Branson and Virgin Galactic for years. What a wonderful day for space tourism in particular, and space commerce in general! It's such a wonderful thing to see dreams come true.

That's the same feeling Celestis families experience when they see their departed loved ones dreams come true as they're launched into space from Spaceport America, Cape Canaveral, NASA's Kennedy Space Center and other locations from which Celestis has flown. Virgin Galactic has experienced ups and downs – and this isn't Virgin Galactic's first trip into space. But it is Branson's first trip – something he's dreamed of doing since he watched Apollo 11 land on the Moon over half a century ago.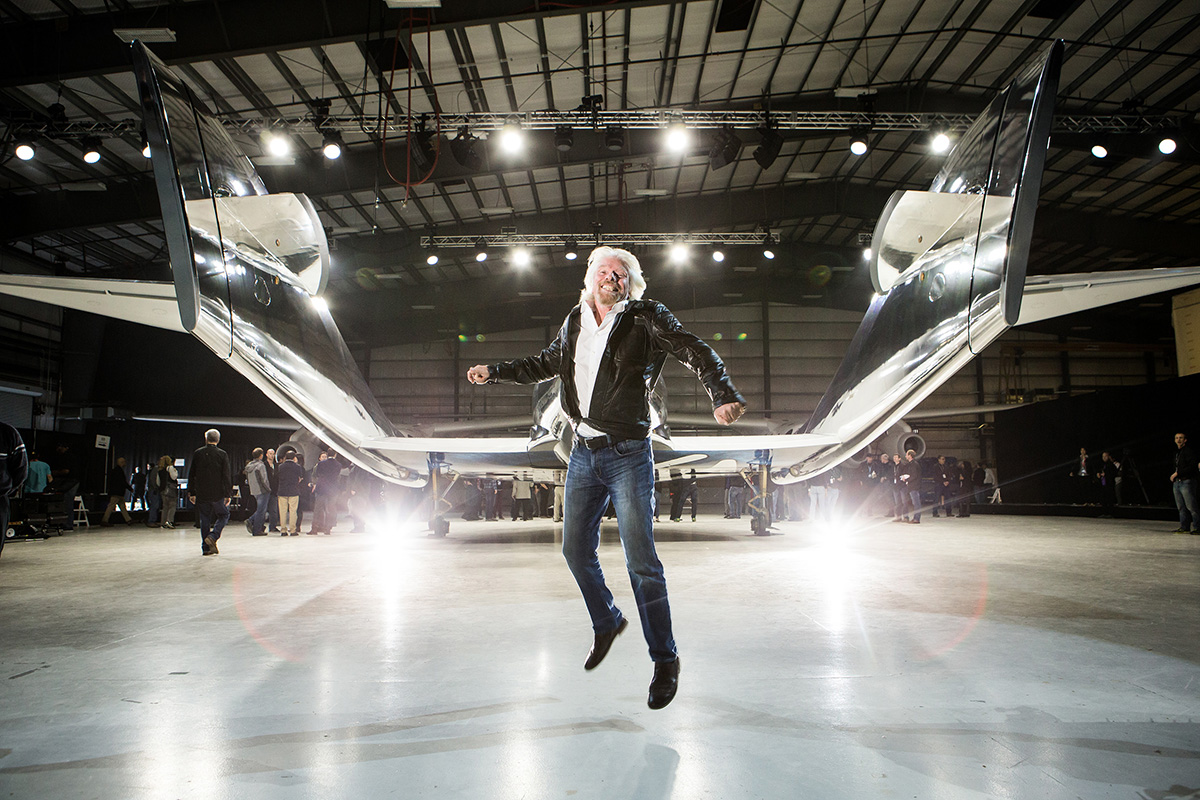 Sir Richard Branson jumps for joy at the rear of VSS Unity. Image Credit: Virgin Galactic
Like so many other launches – including several Celestis launches – there was a delay of Branson's flight on launch day. Inclement weather the night before pushed the flight schedule back 90 minutes. Holdups like this are common in the launch business. As Celestis CEO Charles Chafer writes in his excellent blog article about launch schedules and closure, "… NASA's Space Shuttle – one of the most expensive launch vehicles ever developed – launched on schedule about 40 percent of the time." Launches can be delayed for a variety of reasons – and not just on launch day. But that just makes the actual launch itself that much sweeter in the end.

After the flight of Virgin Galactic's Unity spacecraft, when Branson and his fellow crewmates on Sunday's spaceflight addressed the crowd at Spaceport America, former space station crew member Chris Hadfield, a Canadian astronaut, awarded each of the Unity crew members their astronaut wings. Then Branson and his crewmates each popped the corks of champagne bottles and sprayed one another in celebration, as if each had just won the Superbowl, the World Series and the NBA championship combined!

Contact us for more information or to receive launch updates
Over the years I've repeatedly seen Celestis families express those same feelings of jubilation at Celestis launches. And I'm sure those families that don't attend the launches in person, and instead watch online, feel the same way. We've received lots of feedback to that effect via phone, e-mail and social media from our clients. Yes, many Celestis family members jump up-and-down for joy and give each other high-fives after liftoff. But others cry tears of joy, or hug one another closely as they realize their departed loved ones dreams have just come true, just as Sir Richard Branson's dream came true this past Sunday.
The Virgin Galactic Spaceflight System at Spaceport America. Image Credit: Virgin Galactic
Celestis spaceflights out of Spaceport America follow the same basic trajectory Sir Richard Branson flew: Celestis Earth Rise missions launch from Spaceport America, fly into space, and return to Earth. Like the Unity crew that reunited with their loved ones after their successful mission, Celestis participants on Earth Rise flights reunite with their loved ones: Their Celestis flight capsules, containing their cremated remains samples that flew in space, are returned to their families as keepsakes or mementos, if you will, of their successful spaceflight.
Branson's flight brings to mind the historic, September 28, 2004 flight of SpaceShipOne, a rocket plane flown by pilot Mike Melvill into space and returned to Earth. SpaceShipOne was designed by Burt Rutan – his mother's ashes flew on the September 28, 2004 flight. Brian Binnie flew the spacecraft into space again on October 4, 2004, winning the Ansari X Prize for the SpaceShipOne team. Branson licensed SpaceShipOne's technology to create what ultimately became Unity. SpaceShipOne is on display in the National Air & Space Museum in Washington, DC.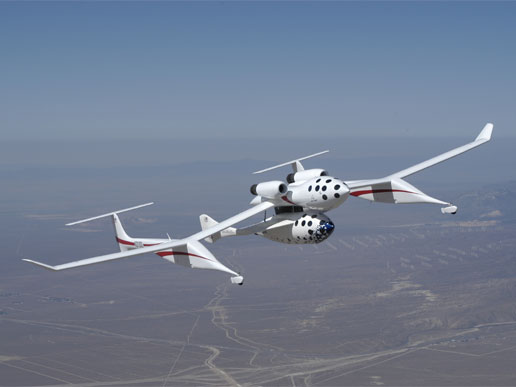 SpaceShipOne and its mother ship, White Knight. Image Credit: NASA
I congratulate Sir Richard Branson on his vision, perseverance, and achievement. Sunday's spaceflight was an inspiring experience for those of us who watched online. Whether you witness a Celestis launch in person or via the Internet, I invite you and your family to share that experience as well!

Richard Braastad is Celestis' Client Services Manager. He joined the company in 1996.