Celestis: Legacy of Trust, Experience and Fulfillment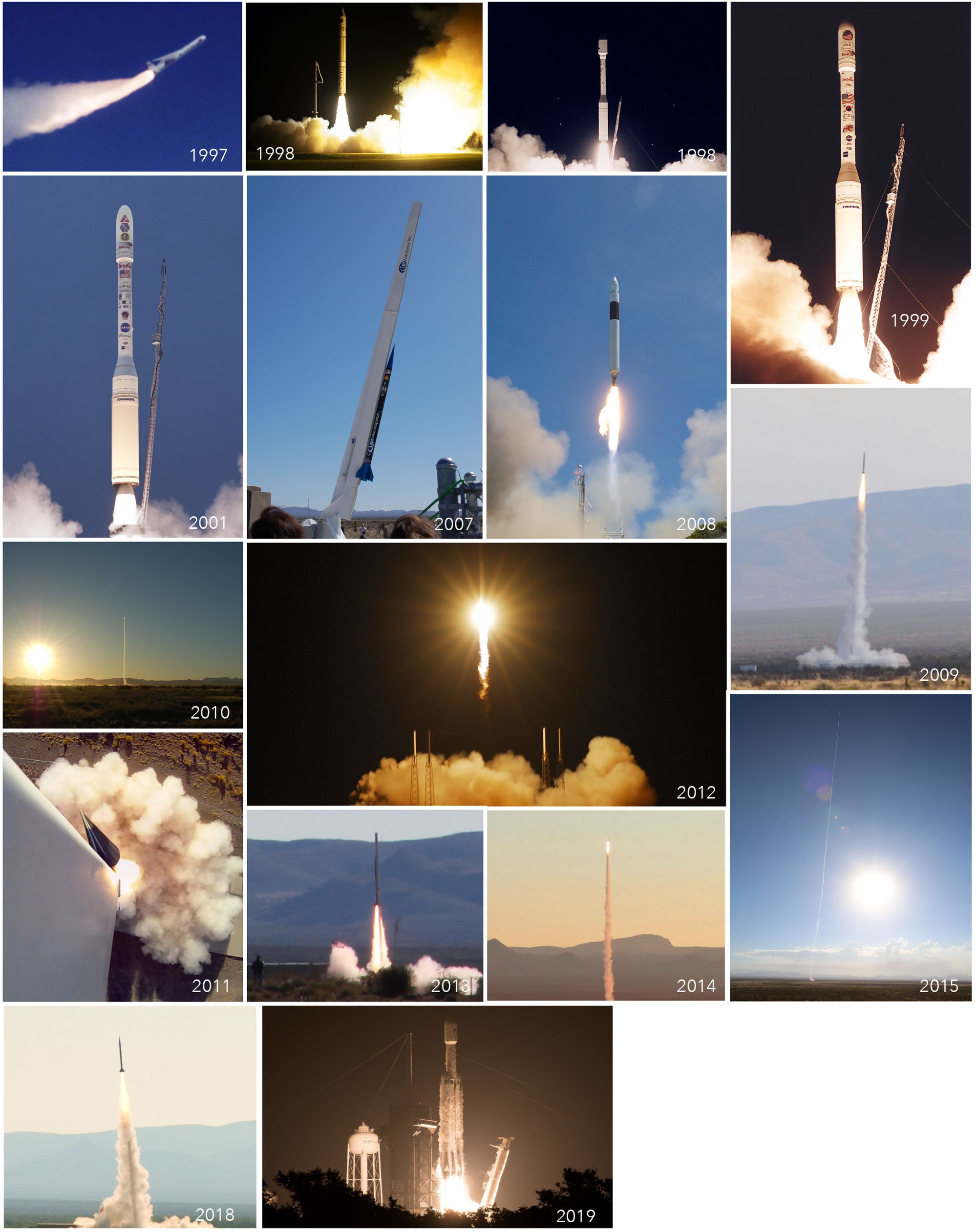 With 16 successful missions accomplished to date, Celestis has been a trusted partner in space burials for over two decades. When you choose a Celestis Memorial Spaceflight, you join esteemed trailblazers like Star Trek creator Gene Roddenberry and his wife Majel, lunar geologist Eugene Shoemaker, and dozens of astronauts, pilots, sci-fi fans, and others whose lives and dreams took them beyond the Earth's atmosphere. Celestis is the world's first commercial provider of Memorial Spaceflights, and the only one entrusted by NASA with the remains of one of their own. To date, Celestis has launched almost 1,200 individual capsules, making spaceflight dreams come true and creating enduring memories for loved ones.
A Stellar Reputation
Celestis partners with the most reputable companies and organizations, and we guarantee every mission. Each Memorial Spaceflight joins an existing scientific or commercial mission, accompanying research or communications projects on their journey space. Currently, we have four flights scheduled for launch between 2020 and 2022, including the first flight in our Voyager service, the aptly named Enterprise Flight, will break free of the Earth's pull and embark on a permanent mission orbiting the Sun—a fitting tribute to the shining stars in our lives. The Enterprise Flight's participants already include Star Trek's Gene and Majel Roddenberry and actor Jimmy Doohan, putting you in a distinguished company for a journey into the cosmos.
Our relationship with you starts long before your Memorial Spaceflight takes place. When you pre-arrange with Celestis, you'll get exclusive access to Celestis events, behind-the-scenes tours of launch facilities, and front-row seats at breathtaking launches. You'll have a chance to meet other Celestis families and hear astronauts and industry experts speak about their missions, the wonder of going to space, and the honor of being part of such a unique celebration of life. Meeting those who made the flight possible, said one family member, is "a thrill beyond expression." You can experience firsthand the majesty of space launch and the warm and loving environment of a Celestis space burial, so you can make sure this is the right decision for you.
From the initial consultation to financing, event logistics, and customer support, our team of professionals is there for you at every step of the way. We'll help you select the service that's right for you, whether you dream of going to deep space or want a permanent home on the Moon. We'll guide you through our payment plans to ensure your wishes are fulfilled and your family won't be burdened with additional costs. At Celestis, we are devoted to providing an excellent customer experience throughout our relationship with you and your family. We take our families' trust seriously and take pride in having outstanding communication and transparency when it comes to our services.
A Unique, Unforgettable Funeral that Promotes Space Exploration

As a Celestis client, you become part of a select group of people helping to advance the space industry by generating increased demand for space missions. We're proud to play a role in promoting space travel and to be part of the evolution of this exciting field. We not only do right by our customers—we're committed to improving the planet as well. Through the Celestis Foundation, we also support the work of organizations and individuals pushing the boundaries of space exploration and science. Hundreds of families have experienced the thrill, grandeur, and joy of witnessing a space launch and celebrating a loved one with a compelling and unforgettable memorial.
Contact us today to learn how we can make it happen for you.