Online Tributes Pour In for Star Trek®'s Iconic Nichelle Nichols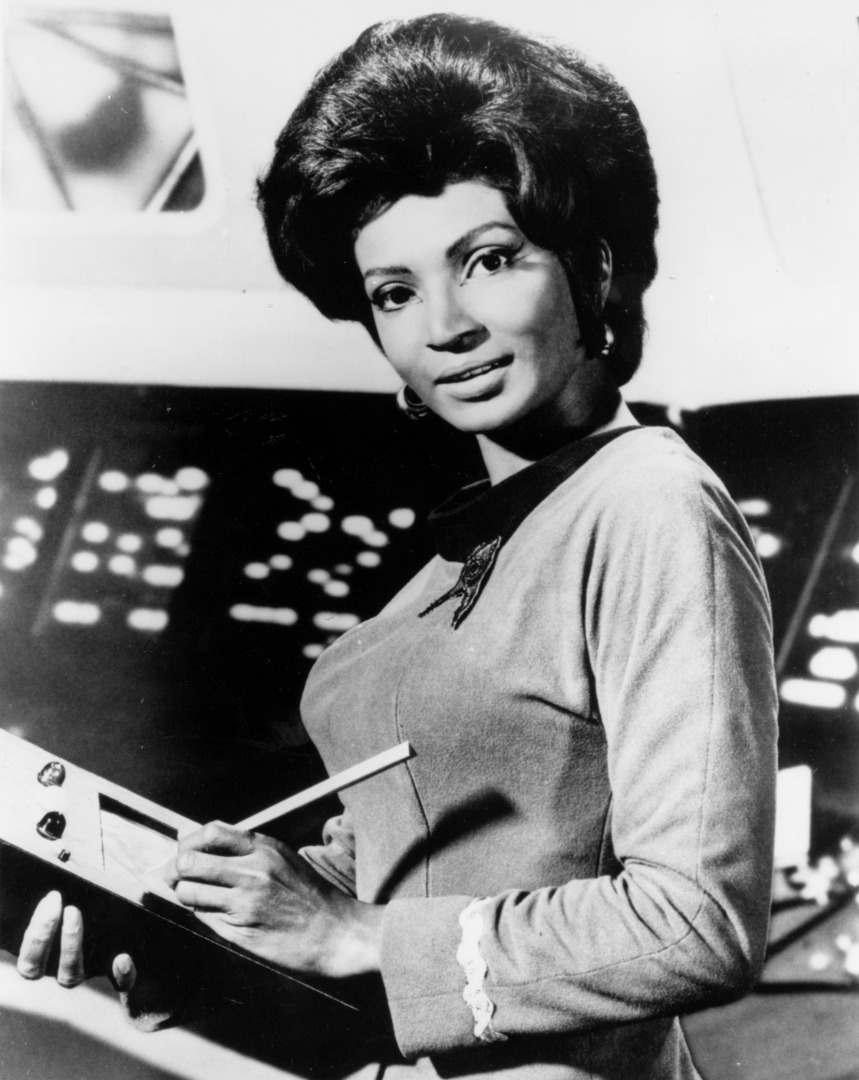 Photo credit: Great Images in NASA
On August 25th, it was announced that Star Trek®'s iconic "Lt. Uhura," Nichelle Nichols, would join Celestis Memorial Spaceflights' Enterprise Flight. The appropriately-named Enterprise Flight will fulfill the company's first Voyager Service on a true deep space exploration mission. Nichols, who passed away in July, will fly alongside the DNA of her son, Kyle, and other Star Trek® luminaries, including series creator Gene Roddenberry, "First Lady of Star Trek®"Majel Barrett Roddenberry, the DNA of their son Eugene "Rod" Roddenberry, VFX maestro Douglas Trumbull, and James "Mr. Scott" Doohan. 
We have compiled a few tributes left thus far on the Enterprise Flight website, which speak to the massive influence and impact Nichols left upon pop culture, science, and the general public. We are honored to share a selection of these tributes. 
*****
"I am so honored, choked up really, to be allowed to connect with you Ms. Nichols, and ride alongside with you as part of you traverses the realms of the Earth and Heaven. I believe that you have already 'gone where no man has gone before,' and we Earthlings are simply 'catching up.' Although I'm up in age, I was a bit too young to fully grasp the impact of the original Star Trek series. As a black woman, I thank you for paving the way, here on Earth and now paving the way into the Cosmos." – Vickye Golden
"Nichelle,
"I grew up watching you on Star Trek, and your groundbreaking portrayal of Lt. Uhura. Intelligent, strong, graceful, and beautiful. A full-fledged member of the USS Enterprise! It meant the world to me. I met you once. I was a child & I cried because I was in awe of you. You hugged me & told me I was beautiful. I will never forget your kindness, grace, and courage. May you continue to explore the stars indefinitely…
"LLAP,
Kelly" – Kelly Clark
"As a little girl in Cuba, I listened to the Apollo 11 moon landing on an old radio. I dreamed of coming to the United States and becoming an astronaut. Once here Star Trek continued to keep that dream alive. Nichelle, you were a pioneer. You opened doors and fed the dreams of little girls. You were the beacon and because of you the heavens have opened and there are women leaping into space. Enjoy the ride. Boldly go beyond dreams. Boldly go…" – Toni Cardenas 
"I watched Star Trek on its opening night, and as a girl, I was stunned to see a woman on the bridge of a starship. She was beautiful, graceful, brave, and competent. I adored her. She was my role model as I went on to college and majored in Biology with a minor in Chemistry. I later specialized in Marine Science at a time when few women were doing so. I also nearly ended up working for Project Viking for NASA. Last year my birthday present from hubby was an autographed photo of Nichelle as Uhura." – Vicky Crosby
"Ms. Nichols, aka Uhura, @Star Trek. I watched every show as a kid. You inspired me as well as people of color into the sciences. Thanks to your inspiration, graduated with advanced degrees in marine science & later entered the medical field. Rest in peace amongst the stars!" – Allen Nakagawa

Contact us for more information or to receive launch updates
"I had the honor of being Nichelle's escort for the weekend at a small [science fiction] convention 30 years ago. She was so friendly and gracious with everyone, and she took some personal time to make me feel special and appreciated for volunteering. At the time SF fandom was still only for nerds, & actors weren't well known for taking on social causes, but Nichelle demonstrated how much representation can matter, & the influence SF can have to improve our entire community. I will miss what she brought to us." – Karen R.
"Like so many others, I was inspired by the show Star Trek, to become an Engineer. I cut out a photo from a newspaper of the crew with the Space Shuttle Enterprise in 1976 at Rockwell in [California] and saw it land at Cape Kennedy for a glide flight. We were allowed to walk up and touch it. Fast forward 40 years, & I was fortunate enough to see her at DragonCon. I told her she was one of my inspirations for becoming an Engineer. She stood up, shook my hand, and said 'Thank you!' Thank you, Miss Nichols!" – Curtis Sharpe
"It brings tears to my eyes to hear of Nichelle's passing. Although the original Star Trek series ended long before I was born, I watched all of the reruns and was captivated by your gorgeous face. As a little Black girl from Virginia with a love for science, who was called a nerd, today I am proud to work in the computer science field, thanks to you inspiring me. Job well done. Rest well our Queen. Over and out." – Shaunita Owens
"Dear Nichelle Nichols, we named our daughter Nyota Uhura after your heroic character on Star Trek because she was always a bright shining star of freedom, and we hope your legacy will live on through our daughter who at 14 already wants to be an aerospace engineer!" – Carl Jackson
"I wanted to thank you for being so much a part of my life. We never met and yet I feel like I have known you forever. When I was down you & Star Trek lifted me up. When I lost hope, you gave it to me. Part of the man I became is due to you. I am forever grateful. Bless you!" – Roger Russell
***** 
Please visit the Enterprise Flight website if you wish to leave a message sharing how Nichelle Nichols inspired you. This service is of no cost, and your message will be launched into deep space with Nichols and other Star Trek® icons. Simply enter your information along with your message and join others worldwide in celebrating Nichelle and the discovery she inspired.