Touch The Sky: Celestis' Earth Rise Service and the Aurora Flight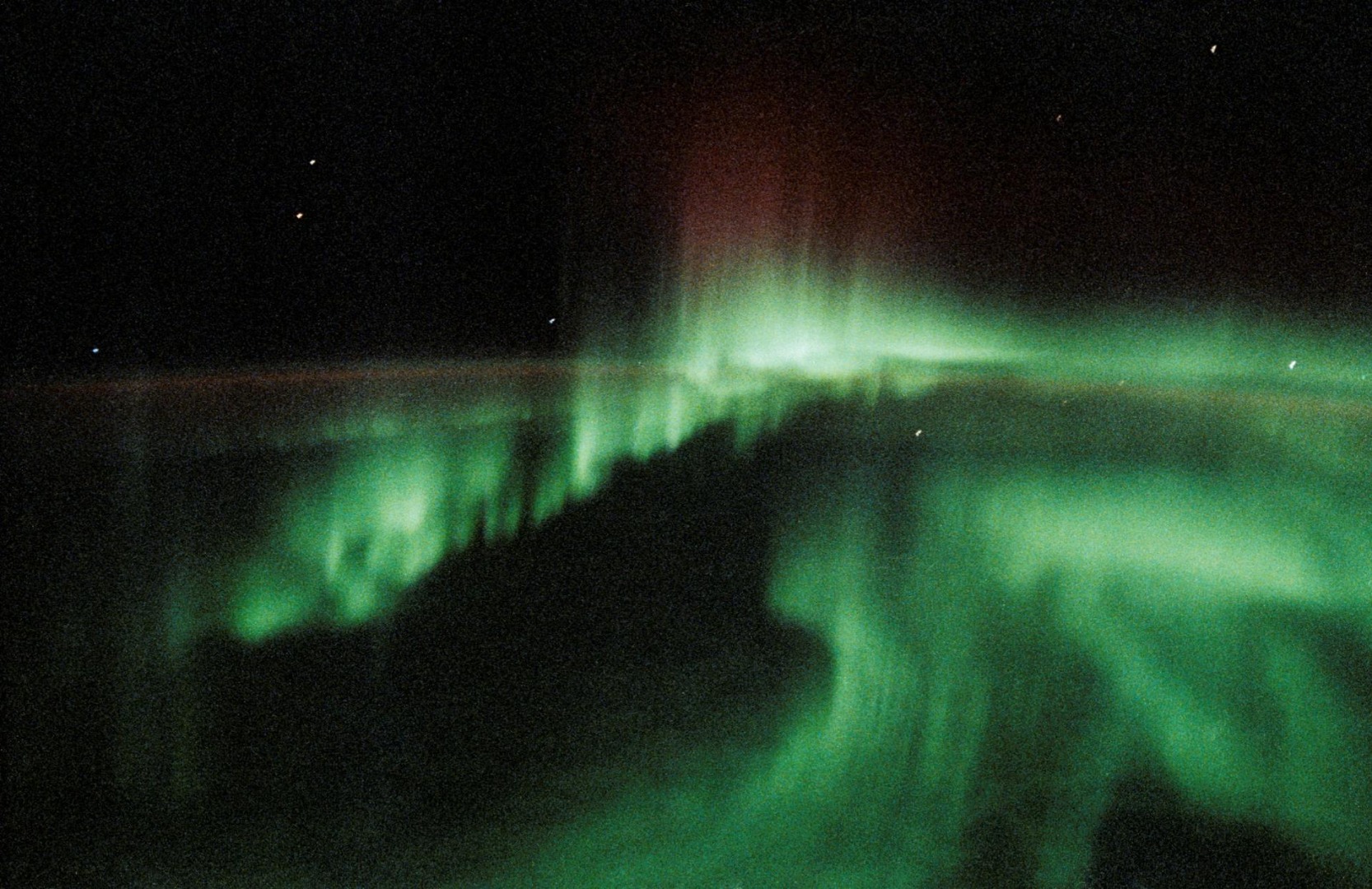 NASA photo
"When I watched the horizon, I saw the abrupt, contrasting transition from the earth's light-colored surface to the absolutely black sky. I enjoyed the rich color spectrum of the earth. It is surrounded by a light blue aureole that gradually darkens, becoming turquoise, dark blue, violet, and finally coal black." – Yuri Gagarin, the first human in space.
Those who have seen the Earth from space – even briefly, as Yuri Gagarin did – have raved about its richness of beauty. In 2021, Star Trek's original series "Captain James T. Kirk," William Shatner, became the eldest person in space at age 90, having made a suborbital flight aboard Blue Origin's New Shepard space vehicle. Upon landing, Shatner was visibly moved to tears by his experience:
There's beauty of the blue. It's so thin. You're going close to 2,000 mph and through like 50 miles of it in an instant. And then you're into black. It's mysterious, and you know there are galaxies and such up there, but all you see is that black. And down below is light…
…What I would love to do is communicate this as much as possible. The jeopardy, the moment you feel that vulnerability. This air that is keeping us alive is thinner than your skin. It's a sliver, immeasurably small when you think in terms of the universe. Mars doesn't really have it. There is life, and then there's death. 
Celestis Memorial Spaceflights has made it possible for you – or your loved ones – to make a suborbital spaceflight like the one Shatner made. Our Earth Rise Service allows its participants to touch space and come back. In addition, the flown-in-space flight capsules are returned to family or friends, functioning as a one-of-a-kind keepsake.
How Is This Possible?
The United States has a long heritage related to suborbital spaceflights. The first two 1961 NASA human spaceflights, Freedom 7 and Liberty Bell 7, were suborbital jaunts. Virgin Galactic and Blue Origin fly their passengers on a suborbital flight path. Many scientific missions conducted by NASA utilize "sounding rockets" to touch space. 
Celestis Memorial Spaceflights Earth Rise Service originates from Spaceport America's Vertical Launch Facility near Las Cruces, New Mexico, a historic site described as "the cradle of American rocketry." According to the Celestis Earth Rise webpage, "Launched at sunrise from the birthplace of modern rocketry and powered to an altitude exceeding 100 km, the Celestis spacecraft experiences several moments of weightlessness as it floats freely over Earth, among the stars.
"Soon, the rocket and payloads begin to descend back to New Mexico, producing audible sonic booms upon re-entry – heralding the return to Earth of the Celestis capsules. A helicopter is dispatched from the launch site to recover and return the precious payload.
"The recovered capsule, together with a certificate specifying launch success and mission details, is returned to family or friends as a keepsake suitable for display. Later, a professional video of the mission events is provided to commemorate the day the Celestis spacecraft touched the sky, honoring and returning those on board." 
Moreover, the Earth Rise Service allows for what might be the most intimate memorial spaceflight experience. Families and friends of spaceflight participants are treated to a genuinely behind-the-scenes look at Spaceport America's mission control and Vertical Launch Facility; the spaceport's staff will also brief the guests about the upcoming spaceflight. Most excitingly, families and friends will also be treated to a launch pad tour, getting up close and personal with their loved ones' ride to space. On launch day, guests can watch the launch as close as is safely permitted – unlike experiences at other U.S. space launch facilities. If you can't make the Earth Rise events, no worries – Celestis will broadcast the memorial service and launch via webcast.
The Earth Rise Service is our most affordable mission profile, making space accessible to all. According to a previous Celestis Memorial Spaceflights blog article, "In 2019, the average American funeral cost $7,000-$12,000, with many costing much more. Gravesites and crypts cost upwards of $10,000 — and that's before the casket, embalming, funeral director's service fees, grave digging, vault, headstone, flowers, and other costs. With Celestis Memorial Spaceflights, your family can experience a breathtaking alternative funeral at half the price while honoring your love of adventure. Instead of spending thousands of dollars on an unseen, underground gravesite, you can plan a truly unforgettable memorial for much less than a traditional funeral." Celestis' Earth Rise Service starts at $2,495, well below the national median cost of traditional funerals.

Contact us for more information or to receive launch updates
The Aurora Flight
The Aurora Flight is Celestis Memorial Spaceflights' next Earth Rise Service flight and is currently scheduled to fly in late 2022. This will be Celestis' ninth Earth Rise Service originating from Spaceport America, and the flight capsules will launch on an UP Aerospace SpaceLoft XL launch vehicle. 
The Aurora Flight will also "close a circle" for former NASA astronaut Dr. Philip Chapman, the agency's first Australian-American astronaut. Chapman resigned from his NASA post in 1972 after the cancellation of Skylab B, a program on which he'd hoped to get a spaceflight. While Chapman did not fly in space during his lifetime, he did dedicate his life to enterprising spaceflight; he particularly had an interest in space settlements and establishing off-world communities. Thanks to Celestis Memorial Spaceflights, Chapman's ashes will touch space during the Aurora Flight. A portion of his ashes will also be flown on our upcoming deep space Voyager Service, the Enterprise Flight.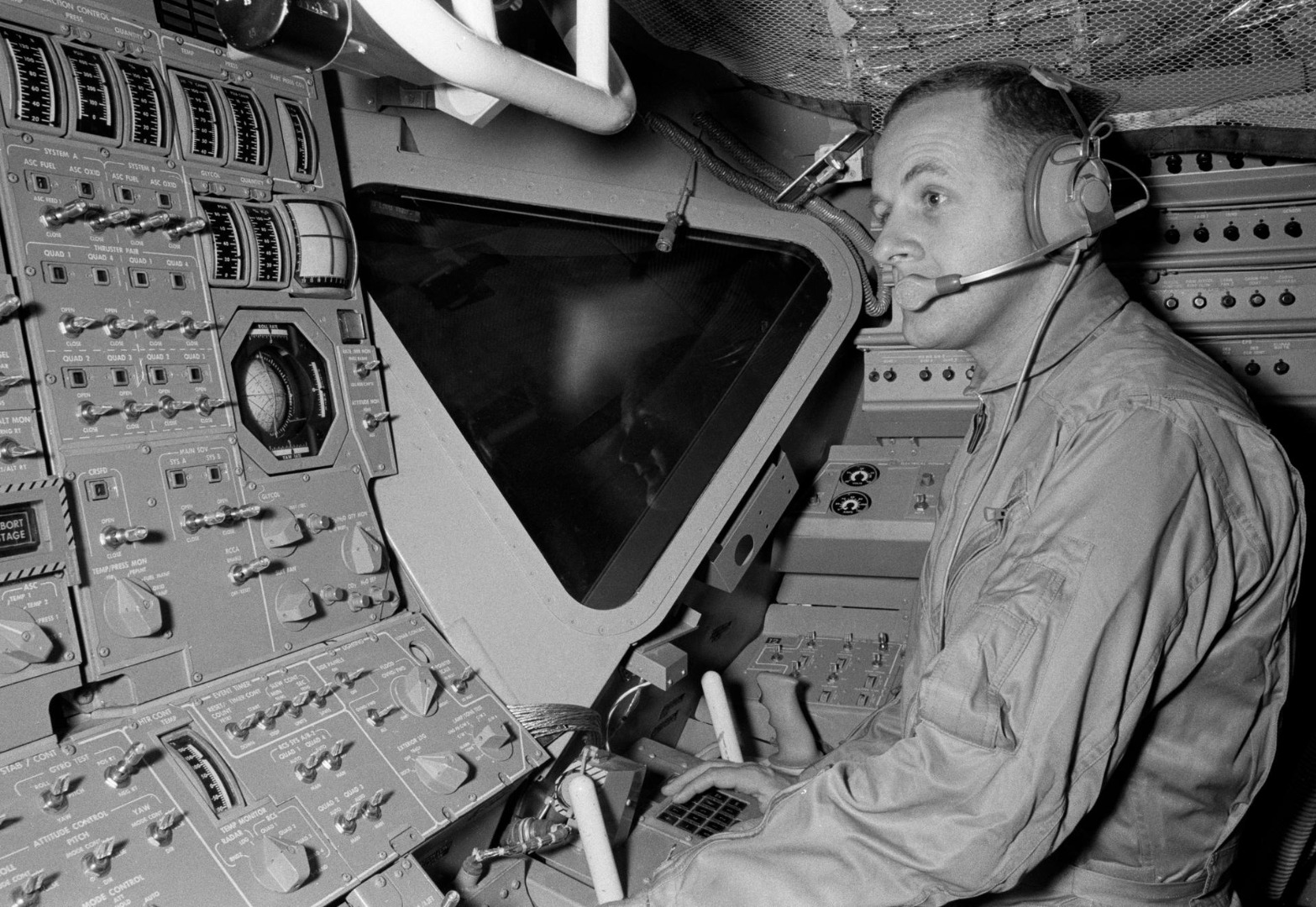 Dr. Philip Chapman in a 1968 NASA photo. 
Stay in Touch with Celestis Memorial Spaceflights 
Reservations for the Aurora Flight will close on September 15th, 2022. As the Earth Rise Service is our most affordable, intimate service, we expect slots to fill very soon. 
Please get in touch with us if you are interested in flying your loved one's ashes – or even your DNA – aboard the Aurora Flight, named in honor of the beautiful natural phenomena defined as "dynamic patterns of brilliant lights that appear as curtains, rays, spirals, or dynamic flickers covering the entire sky."
To receive a catalog or speak with a Celestis representative, please call us toll-free (U.S. and Canada): 1-866-866-1186 (International: 1-281-971-4019). Also, feel free to utilize our "Contact Us" page. For more information about our memorial spaceflight services, please visit our website.