Looking for a Final Adventure?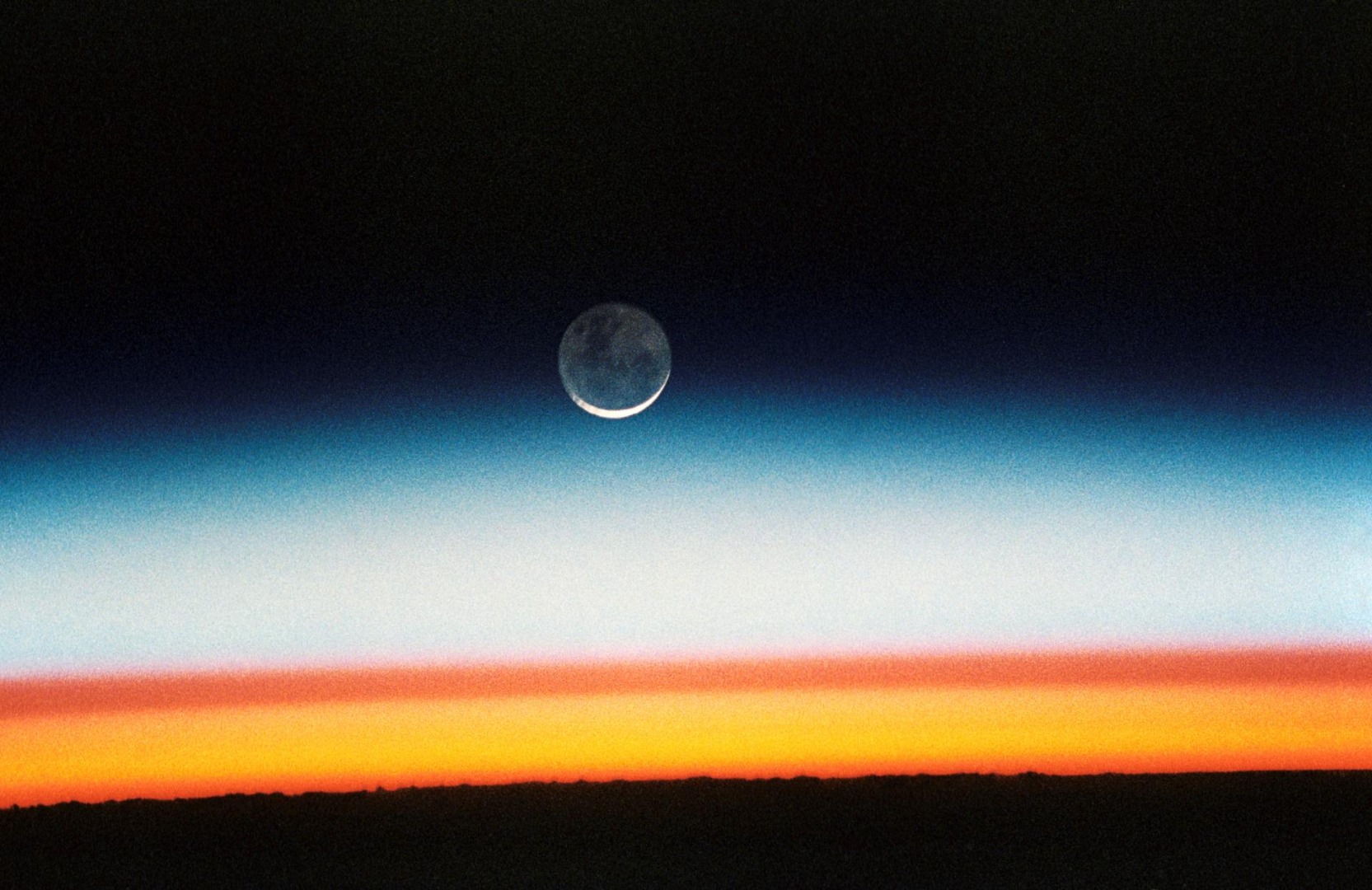 1992 NASA photo
Are you looking for a final adventure? Consider Celestis Memorial Spaceflights. Whether you are looking to celebrate the life of your loved one or plan your own journey, you can trust Celestis to provide a genuinely mind-blowing space memorial among the stars!
Gift yourself or those you love with the peace of mind that comes with planning your Space Memorial experience ahead of time. Then, every time your loved ones look to the evening skies, they will feel reverence and awe, knowing your memory will always shine on them from above.  
Imagine taking part in a memorial service that extends into the universe, sharing the same tribute shared by NASA, astronauts, celebrities, & others around the world to honor their most beloved departed.
Memorials can be stressful to plan by yourself, but Celestis' compassionate team makes it simple. Let us help guide you in choosing your future space destination. You'll receive our extraordinary and surprisingly affordable space memorial with Celestis, the proud pioneers of Memorial Spaceflight missions.
Why Choose Celestis?
    

Celestis Memorial Spaceflights are affordable: According to a previous Celestis Memorial Spaceflights blog article, "In 2019, the average American funeral cost $7,000-$12,000, with many costing much more. Gravesites and crypts cost upwards of $10,000 — and that's before the casket, embalming, funeral director's service fees, grave digging, vault, headstone, flowers, and other costs. With Celestis Memorial Spaceflights, your family can experience a breathtaking alternative funeral at half the price while honoring your love of adventure. Instead of spending thousands of dollars on an unseen, underground gravesite, you can plan a truly unforgettable memorial for much less than a traditional funeral." Celestis' Earth Rise Service starts at $2,495, well below the national median cost of traditional funerals.  
    

Celestis offers advanced planning and payment plans: Planning your memorial spaceflight in advance will provide your family peace of mind when the difficult time comes to make final arrangements. Once a prearranged contract is in place, your service is protected from future price increases.
    

Celestis will work with you to ensure your wishes are fulfilled: As you pay for your memorial spaceflight contract, Celestis makes deposits in a trust reserve account per the contract terms – guaranteeing that your mission will be fully paid for at the time of need. Celestis prearranged trust accounts are operated by ClearPoint Federal Bank & Trust, a nationally recognized leader in funeral services banking. We have more than two decades of experience in prearranging memorial spaceflight services.
    

Celestis offers a memorial experience like none other: Celestis Memorial Spaceflights' three-day launch events have been described by families and friends as transformative experiences. Guests not only pay tribute to their loved ones during a memorial service but also can connect with other families who have endured similar losses. Together, they ultimately experience the excitement of a space launch. Our Earth Rise Service is not only our most affordable service but, in many ways, is the most intimately felt; attendees can tour New Mexico's Spaceport America and even get to see their loved ones' rocket at its launch pad.
    

Celestis offers DNA flights, ensuring those interested can fly regardless of burial disposition: Celestis Memorial Spaceflight now offers Celestis DNA™, which allows for the entire human genome to be isolated and flown in our flight capsules regardless of final burial disposition. This is an excellent option for those who do not want to be cremated or those simply looking for a new adventure. All it takes is a simple cheek swab. In addition, a second kit is sent along with the Celestis DNA™ flight kit, which allows for DNA home banking – a tool that may be helpful to generations of family members.  
    

Celestis offers several spaceflight services to fulfill its families' and friends' wishes: Celestis Memorial Spaceflights offers four different types of services. Our Earth Rise Service launches to space, returns to Earth, and is our most affordable service. Our popular Earth Orbit Service treats its participants to orbital sunrises and sunsets every 45 minutes and orbits the Earth every 90 minutes for years. Our Luna Service takes flight participants to Earth's largest satellite, the Moon. Finally, our Voyager Service takes its passengers into deep space beyond the Earth-Moon system. Our upcoming memorial spaceflights fulfill each kind of service and are all currently open for reservations. These include our suborbital Aurora Flight, the Moon-bound Destiny Flight, the Earth-orbiting Excelsior Flight, and the deep space-bound Enterprise Flight, which will be the first flight of the Voyager Service.
    

Celestis is trusted by industry experts, celebrities, and astronauts: Since its 1997 Founders Flight, Celestis has been recognized as the iconic industry leader in memorial spaceflight services. The company has been profiled in hundreds of news articles since it was founded by commercial spaceflight pioneers Charles M. Chafer and R. Chan Tysor in 1994. In addition, Celestis Memorial Spaceflights have lofted many notables into space. Some of our "passengers" have included Star Trek's® creator Gene Roddenberry, the original series' "Mr. Scott" James Doohan, space settlement pioneer Dr. Gerard K. O'Neill, planetary scientist Dr. Gene Shoemaker, Skylab astronaut William Pogue, and counterculture figure Timothy Leary.
The upcoming Enterprise Flight will function as a Star Trek® family reunion, as Gene, his wife Majel Barrett Roddenberry, and the DNA of their son, Eugene "Rod" Roddenberry, will fly together into deep space. Dr. Philip Chapman, NASA's first Australian-American astronaut, will make his first-ever travels into space thanks to Celestis Memorial Spaceflights.

Contact us for more information or to receive launch updates
If you're looking for a genuinely otherworldly adventure, Celestis Memorial Spaceflights has all your options covered, regardless of future burial disposition. To receive a catalog or speak with a Celestis representative, please call us toll-free (U.S. and Canada): 1-866-866-1186 (International: 1-281-971-4019). Also, feel free to utilize our "Contact Us" page. For more information about our memorial spaceflight services, please visit our website.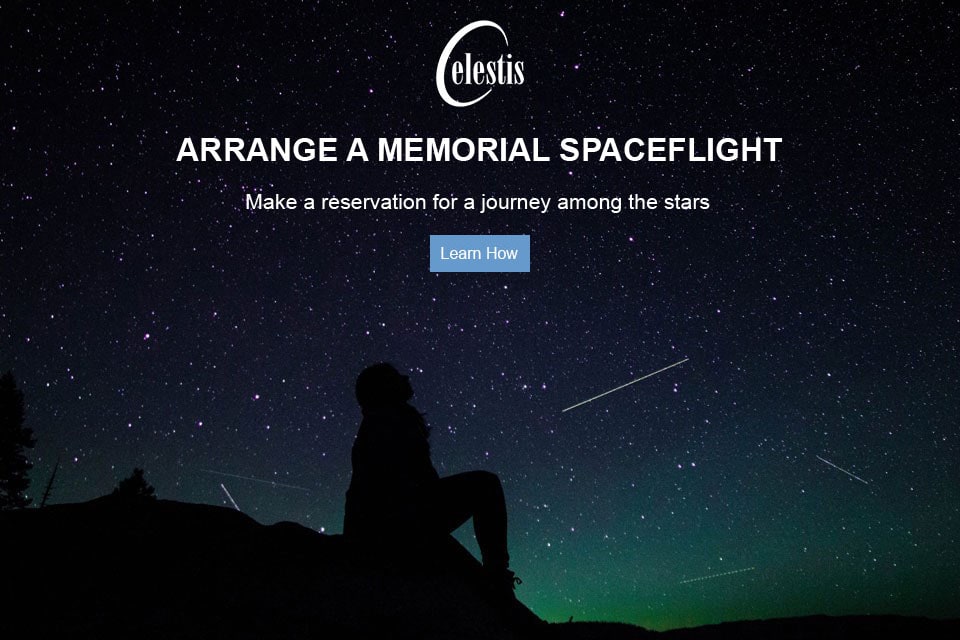 Some of this text was derived from Celestis Memorial Spaceflights' website and catalog. Please visit our Experiences and Pricing page to view our full slate of Memorial Spaceflight services.