Ultimate Father's Day Gift
Star Trek's® first family – Majel Barrett and Gene Roddenberry (pictured), along with the DNA of their son, Eugene "Rod" Roddenberry, Jr. – will be reunited in deep space during Celestis Memorial Spaceflights' Enterprise Flight. Photo Credit: Roddenberry family
by Emily Carney
Only those who will risk going too far can possibly find out how far one can go. – T.S. Eliot
Raymond Pena knew a lot about risky voyages. According to his Celestis biography, "Raymond was orphaned at age four due to the death of his parents and returned to relatives in Cuba. Unable to afford the added expense of another child, he was placed in an orphanage. He was fortunate to flee Cuba, back to the United States, prior to the Castro regime. He finished his adolescence between family members and an orphanage in Younkers, New York."
His rough start in life didn't stop him from achieving an impressive roster of accomplishments; he served in the United States Army from 1962 to 1965. Raymond then embarked on a career with the New York Police Department for 20 years, retiring in 1987 at the rank of Sergeant. He and his wife, Rita Emanuel, had two children: Ralph and Nancy. He loved New York City, Central Park West, and "playing Pinochle, his way." He also developed a lifelong passion for spaceflight and science fiction, particularly Star Trek®.
Raymond was a hardcore "Trekkie" and space nut. His biography stated, "He was an avid Trekkie fan and never missed an episode in any of the series. His lifelong dream was 'To boldly go where no man has gone before.'" Sadly, still youthful in spirit, Raymond passed away after a short illness on July 14, 2020. But while Raymond's life on Earth drew to a close, his space dreams were still alive…and wholly achievable, thanks to Celestis Memorial Spaceflights.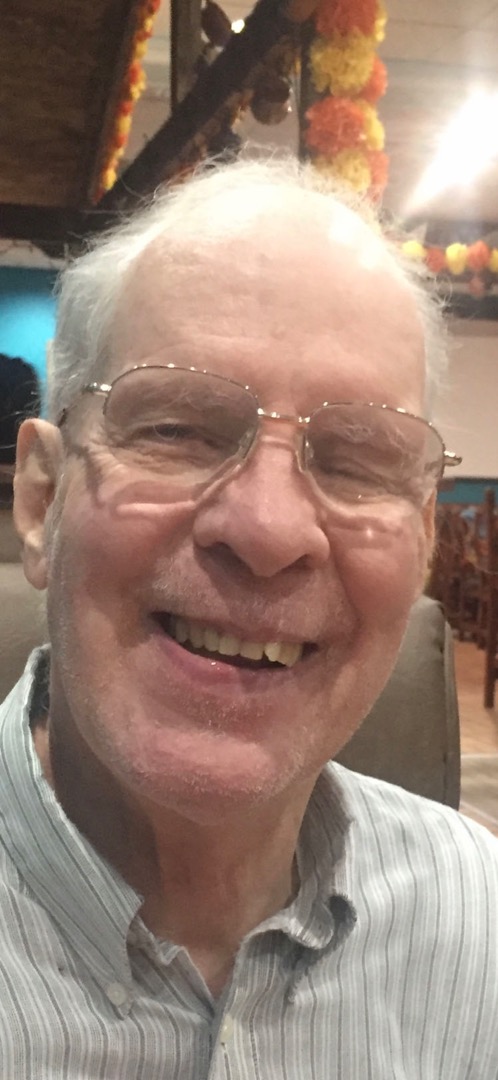 Raymond Pena recently made the ultimate voyage: a memorial spaceflight aboard Celestis' Ascension Flight, a promise his son, Ralph, kept. Photo Credit: Pena family
Raymond's recent Celestis memorial spaceflight – the Ascension Flight, which launched aboard a SpaceX Falcon 9 rocket on May 25, 2022 – was a longtime promise his son, Ralph, kept. Raymond's dream was to get to space during his lifetime, and his decision to fly aboard a Celestis flight, according to Ralph, was a joint decision: "He wanted to get to space while he was still alive, but he couldn't afford the prices. So, this was the next best option. From the research we did…this was the best. The experiences, they come out in a great way." Ralph enthused before the launch, "I'm excited to fulfill my father's wish. It makes me feel excited for my father because he was so into space, Star Trek®, and other space films. Knowing he is taking off from where the first Moon launches took off is very exciting!"
Ralph's emotions ran high post-launch, having seen his father receive his final wish: "It was an awesome experience…indescribable, to see how the rocket lifted off, and you could see the ignition behind it as it lifted into the sky. There was a lot of emotion there…I knew my dad was getting his final wish of getting out into space. It was just…the roar of the engines. It was just magnificent, magnificent!"
Ralph also was able to view a genuinely otherworldly "final salute" to his father: a SpaceX first stage landing at Cape Canaveral Space Force Station, complete with a thunderous sonic boom. He interjected just after the spectacle, "That was incredible, too. I caught it out of the corner of my eye just before it ignited. And then just as it was about to touch down, you hear the sonic booms, and it just gave me chills."
Even though the price of private human spaceflight is still prohibitive to many, Celestis has ensured its memorial flights – which can fly suborbital trajectories, in low Earth orbit, to the Moon, and in deep space – are affordable for families and friends looking to honor their loved ones. Ralph added, "I think this is a phenomenal experience. Anybody can do this and send their loved ones out into space. This is incredible…Celestis has been phenomenal with the information flow, just making us all feel so comfortable and really their passion for our loss."
From planning through the memorial service to the "space burial," Celestis Memorial Spaceflights is there every step of the way from mission conception to post-launch. It's the ultimate gift to a beloved father and celebrates a life well-lived.
A Star Trek® Father and Son Reunion – In Deep Space
The history of Star Trek® and Celestis can be traced to 1997's Founders Flight, which saw an Orbital Science's Pegasus XL booster launch its payload into low Earth orbit over Spain's Canary Islands: 24 "passengers," including the cremated remains of 1960s guru Timothy Leary, space settlement pioneer Dr. Gerard K. O'Neill, and Star Trek® series creator Gene Roddenberry. Before the Founders Flight, Majel Barrett Roddenberry – Gene's widow – presented Celestis' co-founder and CEO Charles M. Chafer with a unique request.

Contact us for more information or to receive launch updates
Chafer remembered, "Celestis sponsored a gathering of family members, and Majel came…that's where first I met her. She said, 'You know, Charlie, the reason I told you yes [to Gene's spaceflight] is that I promised myself that when it was my time to go, I'd go on a forever space flight.' And I said, 'I think we'll be able to do that at some point.'" Majel added that "when the time comes, let me know if you'll be able to fly us together," meaning that she wanted a "space burial" alongside her beloved Gene.
Fast-forward 25 years, and soon the Roddenberrys – Gene, Majel, and their son Eugene "Rod" Roddenberry, Jr.'s DNA – will fly together on a "forever space flight": the appropriately-named Enterprise Flight. While Rod lost his father at age 17, he has stated that his father's legacy lives on in his Star Trek® characters. In an interview with The Credits, Rod enthused, "He took more of a humanistic or a realistic approach. What could it be like one day? How did he see us 200, 300 years in the future? Who would we be?":
"There's Spock, there's Data, there's the hologram Doctor, there's Seven of Nine. I refer to these as the 'Roddenberry characters,' because it's the aliens who always show us our humanity. These are the ones that – the things that we take for granted every day that show either how foolish we are or how fortunate we are to be able to do something or have free will. Those are the things that I love when the characters point that out."
While one of the most memorable space funerals in pop culture occurred in the franchise's The Wrath of Khan – when Spock was laid to rest deep space – Celestis Memorial Spaceflights ensure that these kinds of space burials aren't necessarily something happening 200 or 300 years into the future. Soon, the Roddenberrys' legacy – the father, the mother, and the son – will also live on in humanity's first deep-space outpost, thanks to Celestis' Enterprise Flight.
*****
Reservations for the suborbital Aurora Flight are closing in July; moreover, reservations for the deep space Enterprise Flight and low Earth orbit Excelsior Flight are closing in August, so Celestis encourages those interested to reserve their memorial and DNA spaceflights soon. The lunar Destiny Flight is also currently open for reservations.
Some interview portions of this piece were derived from "A 'Voyager' Entering New Realms: The Enterprise Flight, and Its Heritage."