Son develops model of rocket used to fly his father into space with Celestis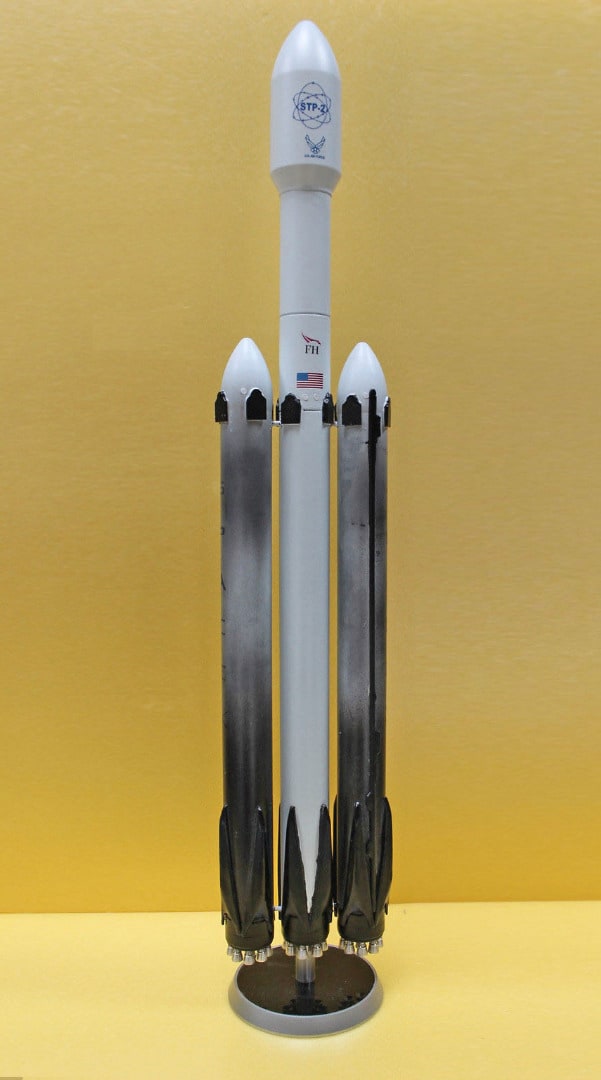 A Celestis family member, inspired by the launch of his father into space last year on board a Celestis Memorial Spaceflight, has developed a model of the rocket used for the mission. Celestis now offers the model for sale through its website.

Seeing his father launched into Earth orbit on board the June 2019 Celestis Heritage Flight was an "amazing experience," said James Young, a son of Heritage Flight participant Joseph Patrick Young. While Young said the launch from NASA's Kennedy Space Center in Florida was "spectacular," he was particularly moved by the Celestis memorial service, held the day prior to liftoff, where Heritage Flight families shared memories of their loved ones. "That was really special, seeing people from all different walks of life, we all had a connection. It was really interesting hearing the stories of other families and their departed loved ones. It helped me with closing – it was the last chapter in my father's book."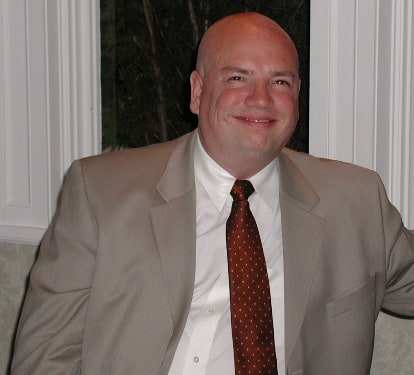 Celestis Heritage Flight participant Joseph Patrick Young
Young wanted to do something special to thank his uncle, who arranged for his father's Celestis Memorial Spaceflight. "I met a man at the launch who makes rocket models," Young said. "So I asked him to create a model of the Falcon Heavy rocket that flew my dad into Earth orbit." After receiving the rocket model, Young made a wooden base for the model, which he personalized with his father's dates of birth and passing. He gave his uncle the model and the base, which included personal effects such as a work of sand art and a recording of his father's voice. Initially his uncle was speechless, and later thanked him for the special gift. It was his uncle's response that prompted Young to develop the model for other Celestis families.

Contact us for more information or to receive launch updates
The 19-inch/48-cm tall model is made of a metal alloy and is painted by hand. The model includes the option to add a custom wooden keepsake box – perfect for storing mementos, such as mission patches and pins. The box, which serves as a base for the model, can be engraved with the Heritage Flight mission emblem, and additional information up to 30 characters in length. The model can be purchased with the base or without the base.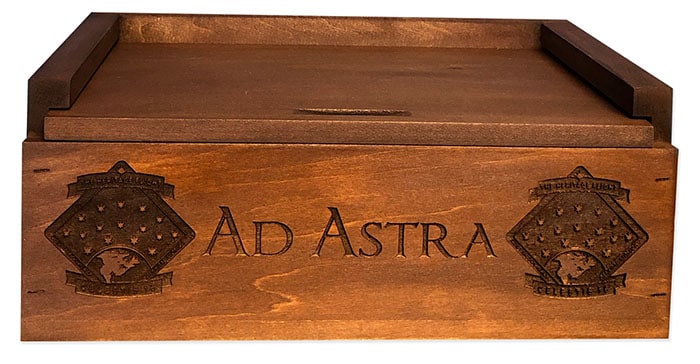 The handsome wooden base not only supports the Falcon Heavy model, but also provides a perfect place to store mementos of the launch and of your loved one who is orbiting Earth on the Heritage Flight. The box can be personalized with a message up to 30 characters in length.
The model's realism is enhanced by the intentional discoloration of the two side boosters. The Falcon Heavy that launched the Heritage Flight reused side boosters that had been flown on a previous Falcon Heavy mission. Photos of the rocket on the launch pad the day prior to the Heritage Flight liftoff show the black soot that had been left on the side boosters during their previous entry burns.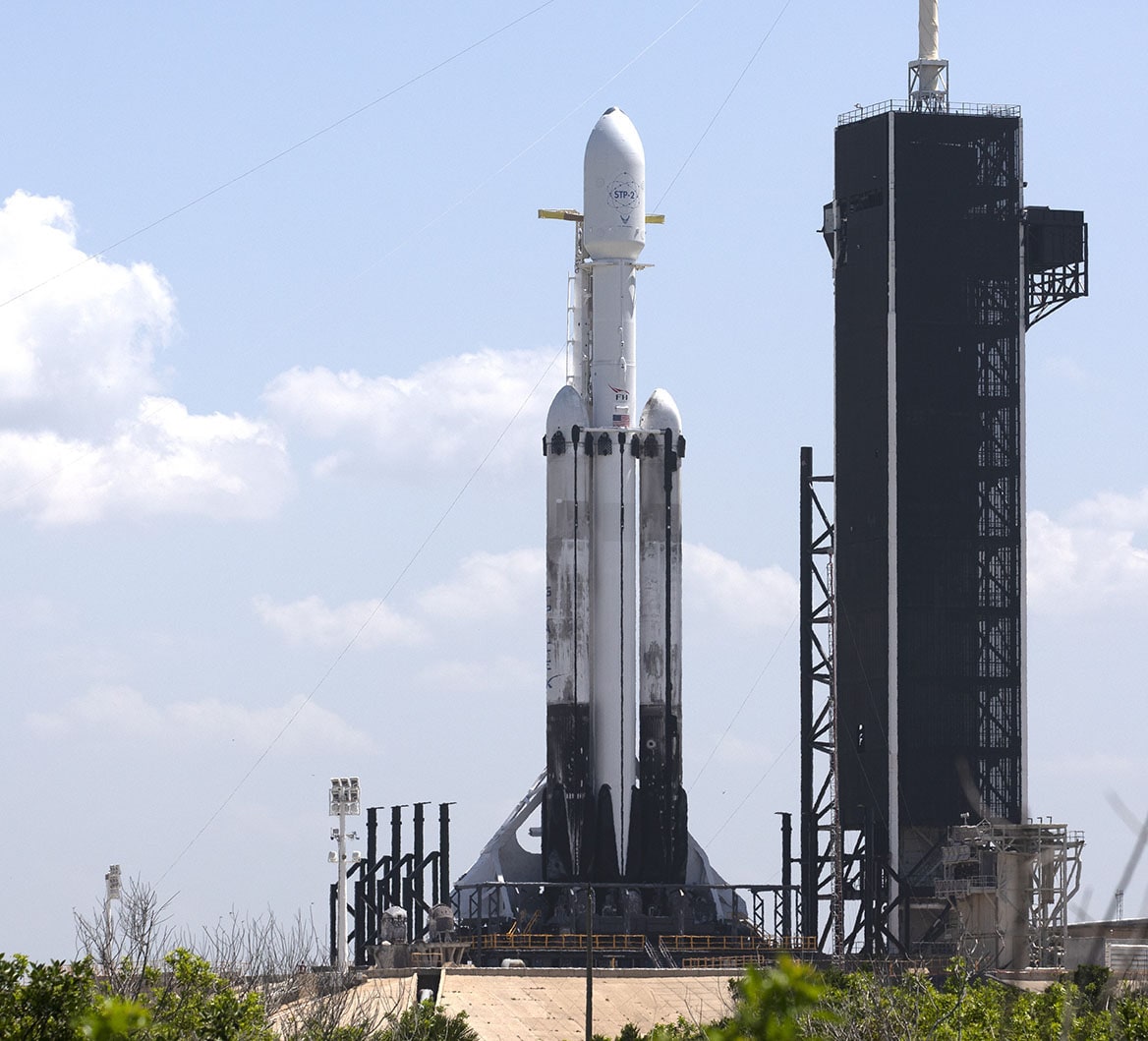 A SpaceX Falcon Heavy rocket is ready for launch on the pad at Launch Complex 39A at NASA's Kennedy Space Center in Florida on June 24, 2019. Early the next morning -- and with Celestis families looking on -- SpaceX launched two dozen satellites into space, including the Celestis Heritage Flight. Note the soot from entry burn on the two side boosters, which had flown on a previous Falcon Heavy mission, recovered after a return to launch site landing. Both side boosters also successfully returned to their Florida landing pads after the Heritage Flight launch. Photo Credit: NASA/Kim Shiflett.
Asked if he would recommend Celestis to others, Young said, "I tell every single person I meet about Celestis." So do other members of his family who attended the launch, Young added. "We wanted to do something special to remember my father, and Celestis far exceeded our expectations."