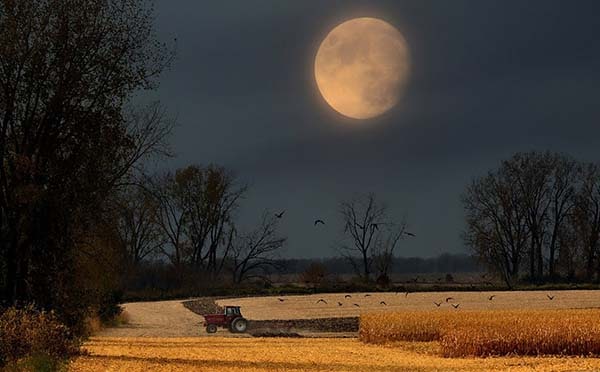 When Dr. Kenneth Ockenden lost his wife Irene to Alzheimer's disease, he knew he wanted to honor his wife by keeping alive the memories that she, at the end of her life, could no longer hold on to. Because of their lifelong interest in space, Dr. Ockenden has chosen a Celestis Memorial Spaceflight to the Moon as a fitting and lasting memorial for his wife and himself after his passing, a permanent reminder of their love and life together visible to their loved ones every time the Moon rises.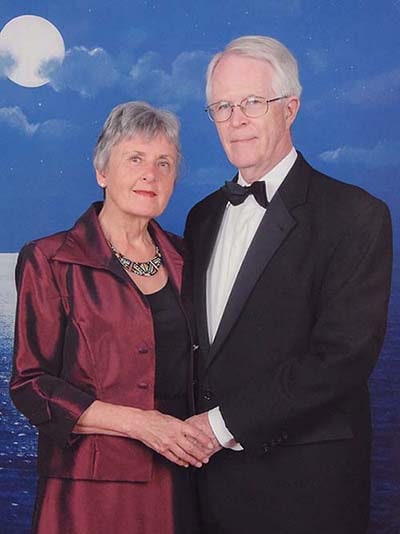 Drs. Kenneth and Irene Ockenden were the classic high school sweethearts. The couple met in Hamilton, Ontario, where Irene's family fled Russia's invasion of Estonia at the end of World War II. They married after college, both going on to work in the life sciences — Kenneth as a medical doctor, and Irene as a botany researcher.

Although their careers took them into different scientific fields, Kenneth and Irene both had a fascination for space travel and the mysteries that lie beyond our earthly boundaries. "We gathered our young family in front of a small black and white television set to marvel at Neil Armstrong's first steps on the Moon and yes, we avidly watched Star Trek in all its iterations," Kenneth writes. Kenneth knew that because of an eye injury, he would always be a spectator to man's forays into space. He was inspired to plan his and Irene's Memorial Spaceflight after Irene's passing when he realized the two of them could fulfill their ambition to travel to space together after death.

"I was fortunate enough to discover Celestis," Kenneth writes. "Whether expected or not, the loss of a loved one is a time of stress and often difficult decisions. To help alleviate this for my survivors I have set up a prearrangement plan with Celestis. With the help and support of Celestis staff the process was quick and extremely easy; now, without concerns, the eventual Moon launch of my wife's and my ashes together will truly be a celebration for the remaining members of the family."


Contact us for more information or to receive launch updates
A Celestis Luna Service mission is a uniquely meaningful way to memorialize those who always dreamed of spaceflight and to remember our loved ones each time we look up at the Moon. The first Celestis Moon mission, the Luna 01 Flight, launched on January 6, 1998 and included celebrated planetary geologist Eugene Shoemaker. The Tranquility Flight, already closed to reservations, is scheduled for launch later this year. Those interested in a lunar flight for a deceased loved one or who want to launch their own DNA to the Moon can make reservations aboard the Luna 03 Flight, tentatively scheduled for the fourth quarter of 2023. Like Dr. Ockenden, you can also pre-plan for your own Moon memorial on a future lunar mission after your passing.
In fact, there are a number of benefits to prearranging with Celestis. By prearranging your Memorial Spaceflight service, you ensure that your final wishes are both known to your survivors and fulfilled after your passing. Planning your Memorial Spaceflight in advance will provide your family peace of mind when the difficult time comes to make final arrangements.  Once a prearranged contract is in place, your service is protected from future price increases. As you pay for your contract, Celestis makes deposits in a trust reserve account in accordance with the contract terms – guaranteeing that your mission will be fully paid for at time of need. We will work with you to create a payment plan that fits your needs and budget. Our services are easy to arrange and convenient to fulfill. We will also invite your friends and family members to the launch-related events for your mission, and permanently post your biography in the Memorial Section of our website.

As in life, Drs. Kenneth and Irene Ockenden will be inseparable in death as symbolic portions of their cremated remains, placed into a Gemini capsule engraved with their names, will travel to the Moon together on their final journey.