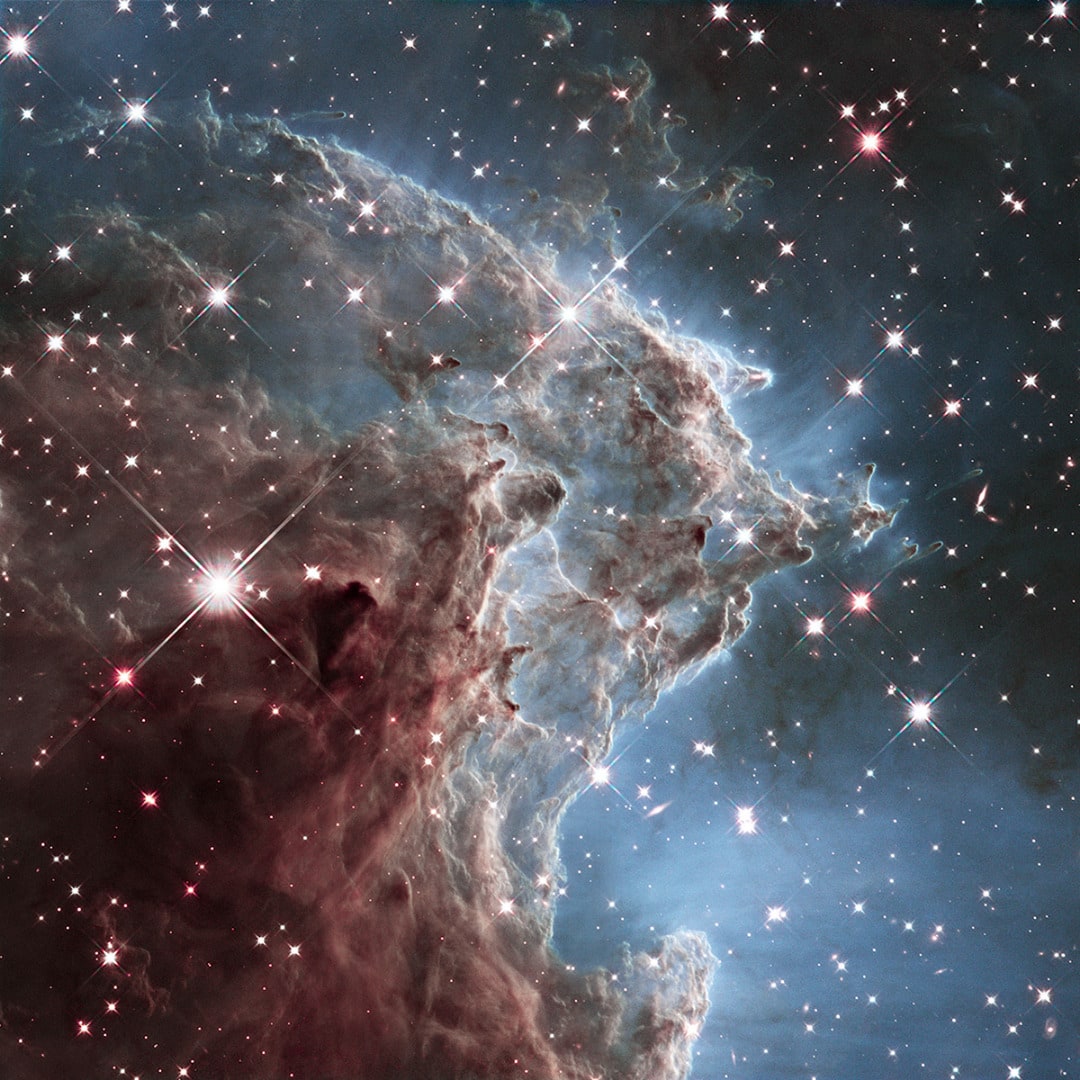 Celestis is pleased to announce a new partnership with Xplore for our Voyager Memorial Spaceflight Service missions into deep space.
Such missions are extraordinary and thrilling! Famous examples include Pioneers 10 and 11, Voyagers 1 and 2, and NASA's New Horizons spacecraft that in 2015 carried the cremated remains of astronomer Clyde Tombaugh past the dwarf planet Pluto that he discovered. Each launch, and each live broadcast of the strange worlds these spacecraft visited enthralled us all. And who can forget the breathtaking landing of NASA's Mars Curiosity rover just a few years ago? Click here to watch a brief video that will let you relive that amazing experience.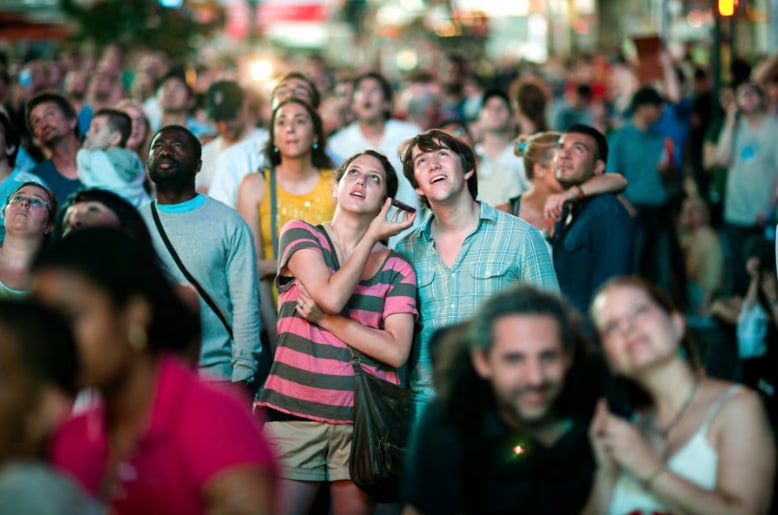 One of the many crowds the world over that watched live coverage of the hair-raising landing of the Mars Curiosity rover on August 5, 2012. Photo credit: Navid Baraty
You too can experience the excitement of a mission into deep space -- one on which your departed loved one is a passenger! You can even fly your own DNA. Deep space missions are difficult to design, build and launch, and that makes them rare. This makes the first Voyager Service mission, the Enterprise Flight, a uniquely exciting mission.Payment plans are available. For additional information please contact us. Below is a press release in which Celestis and Xplore announce this exciting news.

Contact us for more information or to receive launch updates
---
Xplore To Send Celestis Memorials to the Moon, and Beyond
August 12, 2019

Xplore and Celestis, Inc. today announced that Xplore spacecraft will host Celestis Memorial Spaceflight payloads on Xplore's planned missions to the Moon, and beyond, starting in 2021. This event marks Celestis' first Voyager Mission, called "the Enterprise Flight."

"Celestis is a pioneer of the commercial space age and a proven provider of uniquely compelling celebrations of lives well-lived with space-based memorial services for clients around the world. The Xplore team is proud to host Celestis' memorialized crew on our missions," said Lisa Rich, Co-Founder and COO of Xplore.

"Our Xcraft missions enable Celestis to fulfill the dream of spaceflight and provide a personal connection to space for individuals and families. We are honored to launch to space this very special crew represented by DNA samples or a symbolic portion of cremated remains," said Lisa Rich.

"The impactful Celestis destination funeral service provides joy, closure, comfort and inspiration to those with loved ones on board. Xplore is thrilled to facilitate the incredible moment of launch in particular, which evokes a deeper sense of connectedness for all involved."

"As humans continue to explore and inhabit the solar system, we will take our traditions, celebrations, and memorial activities with us. We are excited to work with Xplore, and to join their mission to expand scientific exploration of the solar system," said Charles M. Chafer, Co-Founder and CEO of Celestis, Inc. "Partnering with Xplore enables us to expand the memorial options we offer our families, and make possible the inaugural flight of our Voyager deep space service."

The Enterprise Flight - named in honor of mission participants James "Scotty" Doohan and Gene and Majel Barrett Roddenberry - fulfills a commitment Chafer made to Majel in 1996 to ultimately reunite the couple on a final, infinite voyage together. "We are thankful for Xplore's groundbreaking and bold new way to explore the solar system, and for their leadership which allows people across the globe to directly participate in real space missions for the benefit of all," said Chafer.

Celestis and its Memorial Spaceflight missions will be featured on the HBO special "Alternate Endings: Six New Ways to Die in America" this Wednesday, August 14, 2019 at 8pm EDT.

ABOUT XPLORE

Xplore is a privately-funded U.S. commercial space company with the vision to rapidly transition technologies and systems for the scientific exploration of our solar system. The mission of Xplore is to expand human knowledge beyond Earth via continuous commercial Xpedition™ missions to the Moon, Mars, Venus, near-Earth asteroids and throughout the inner solar system. Xplore provides hosted payload Xpedition™ services for scientific instruments, branding, technology demonstrations, tributes, memorials, art and custom payloads, opening up interplanetary space to national space agencies, researchers, companies, non-profit organizations and individuals. Visit:  https://www.xplore.com/
###
We invite you to meet meet the participants aboard the Enterprise Flight, and to invite your friends to receive updates about this amazing mission that allows us all to travel to deep space.