6 Memorial for Ashes Ideas with Examples
The loss of loved ones is never something that we can fully prepare for. Even if we have had time to make arrangements or had the luck of saying our goodbyes, we are still left feeling lost after a death. Many of us may find ourselves wondering what is the best way to pay tribute to them. We want to show our thanks and love in a way that honors them as the individuals that they were. There are a number of different things that we can do. This article will go over unique memorials for ashes ideas and options that honor your departed loved one.
Events
Keepsakes are wonderful things to have to remember our loved ones but sometimes we want to do more for them. Of course, there are funerals, candle lighting ceremonies, or even lantern releasing ceremonies. These are all beautiful ways to show our love but sometimes they may not be enough. Sometimes we want to celebrate them in truly unique ways. 

Celestis is likely the most unique way to honor your loved one as they offer those who have passed an opportunity most of us don't even have, which is to fly in space. Not only is this memorial spaceflight service pioneering, the company goes above and beyond in providing dignity and security to your loved one's remains. Once you place your loved ones in the care of Celestis, they have a licensed funeral director assist in the process of securing the remains in a permanent flight capsule for the launch event. The days prior to the launch, Celestis will provide a memorial for those that will be on the spaceflight. Families are able to attend the memorial as well as the launch into space and are provided a certificate and video recording of the event.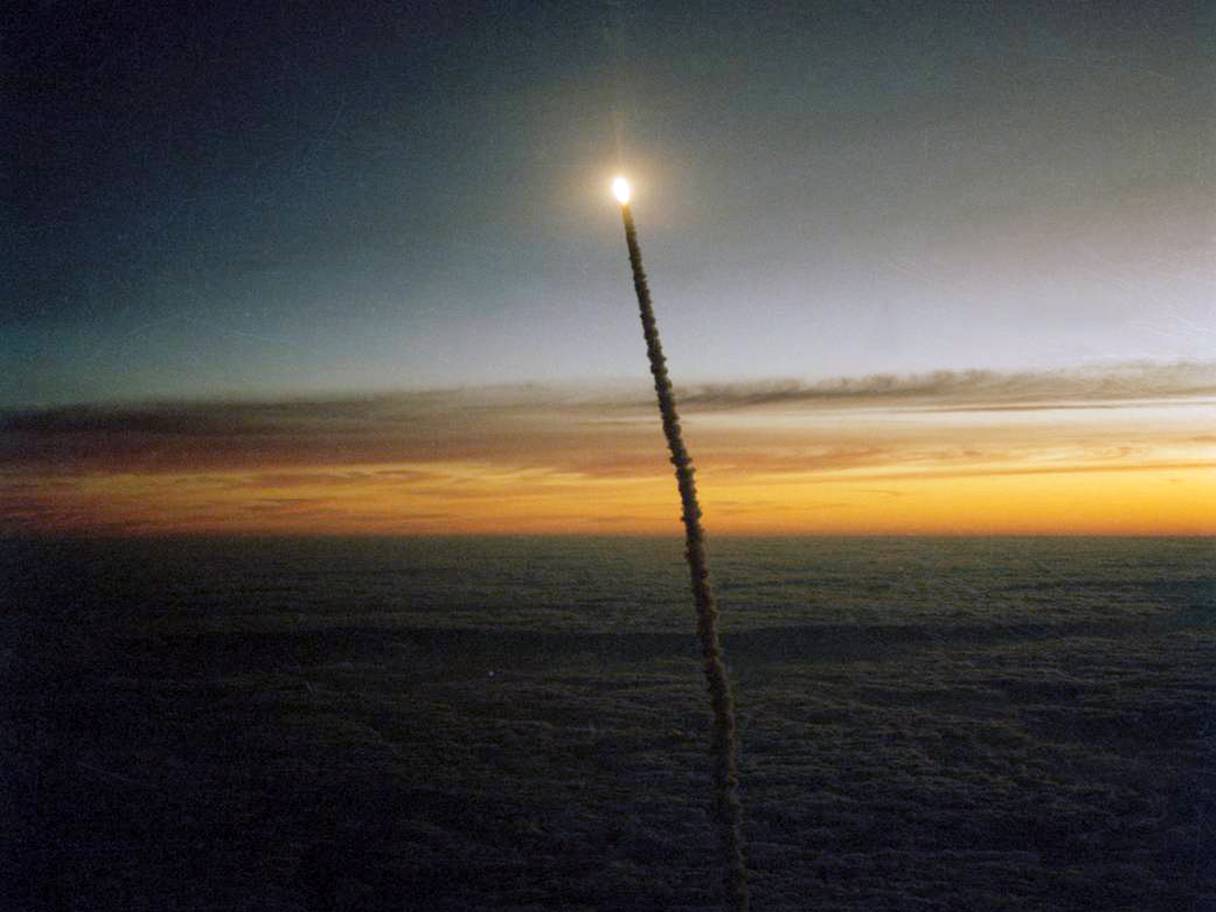 If you are interested in having your loved ones ashes scattered from a plane  A Journey with Wings is one option. This California-based company offers to spread cremation ashes in places like the Grand Canyon National Park, the Santa Monica Mountains, or even at sea in locations such as Laguna Beach and Catalina Island which can be unwitnessed, witnessed, or privately viewed. There are companies that can offer services in many locations such as Wetzel Flying Service who are able to spread ashes in locations from Lake Tahoe to the Bahamas to Melbourne to the Hawaiian Islands.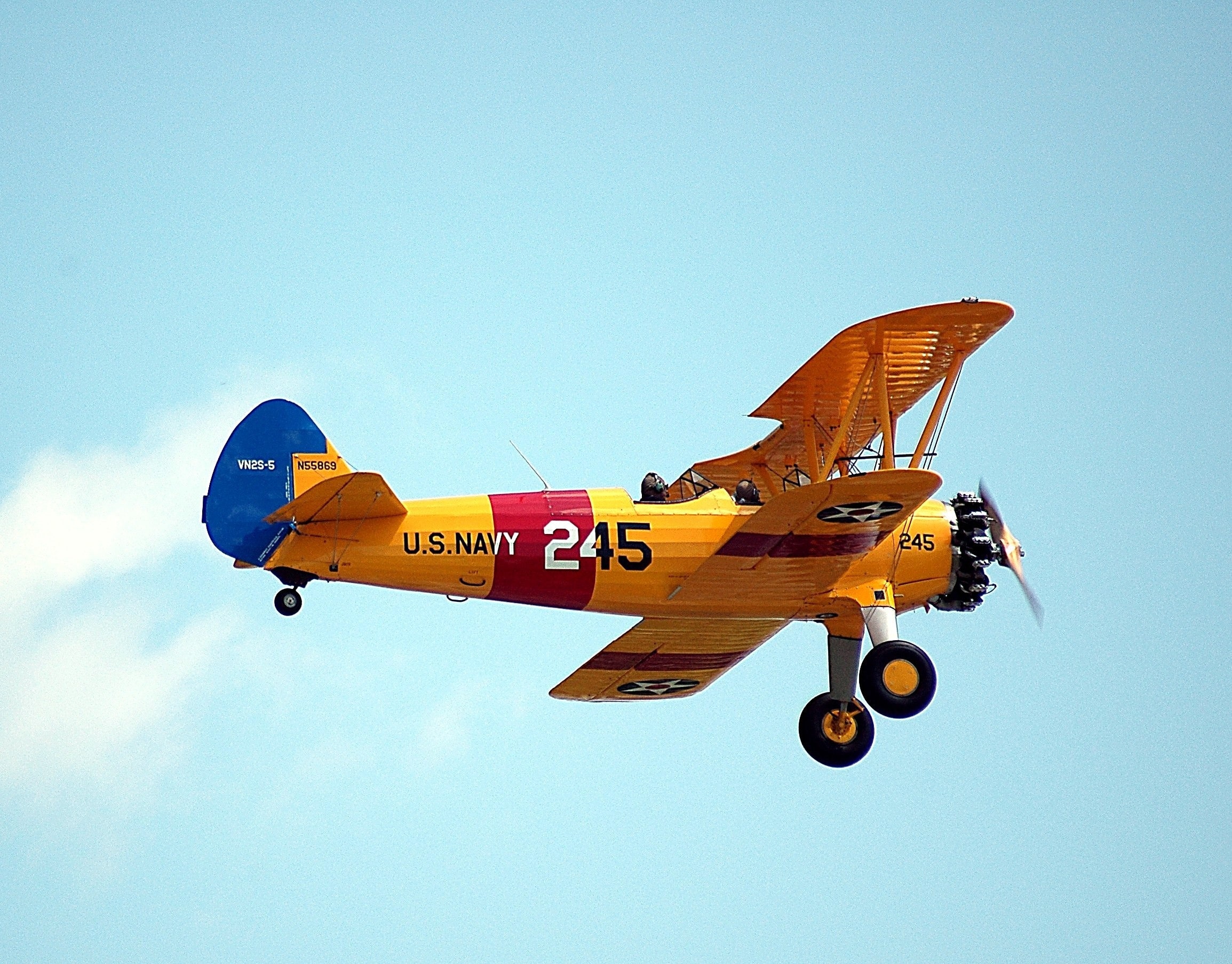 Contact us for more information or to receive launch updates
Heavenly Stars Fireworks is a company based in the United Kingdom that is able to place the ashes of your loved one into fireworks. Using fireworks to spread the ashes of your loved one is without question a unique way to pay tribute to them. However, fireworks are explosives so many may find these types of memorial services difficult to have. It is illegal in many countries to mail fireworks so transporting the fireworks will likely have to be done personally.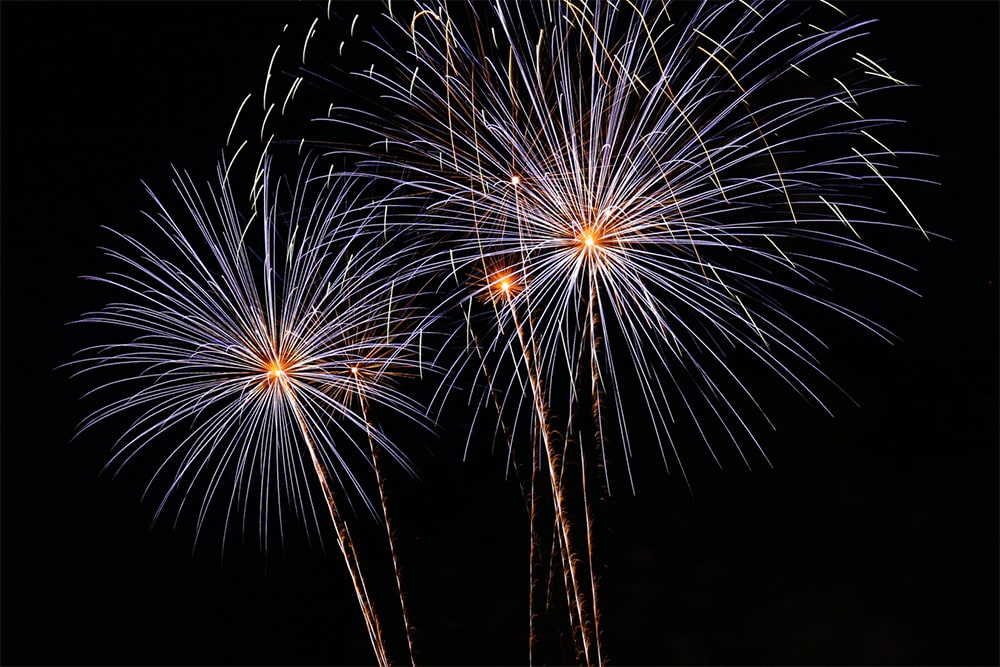 Glass Art
Glass art is becoming a popular memorial for ashes to honor your loved ones. Glass memorials give us the opportunity to create a piece of art that is beautiful and close to our hearts. There are many options when it comes to infusing your loved one's ashes into glass. You can choose from a variety of sculptures in which the cost varies depending on the size.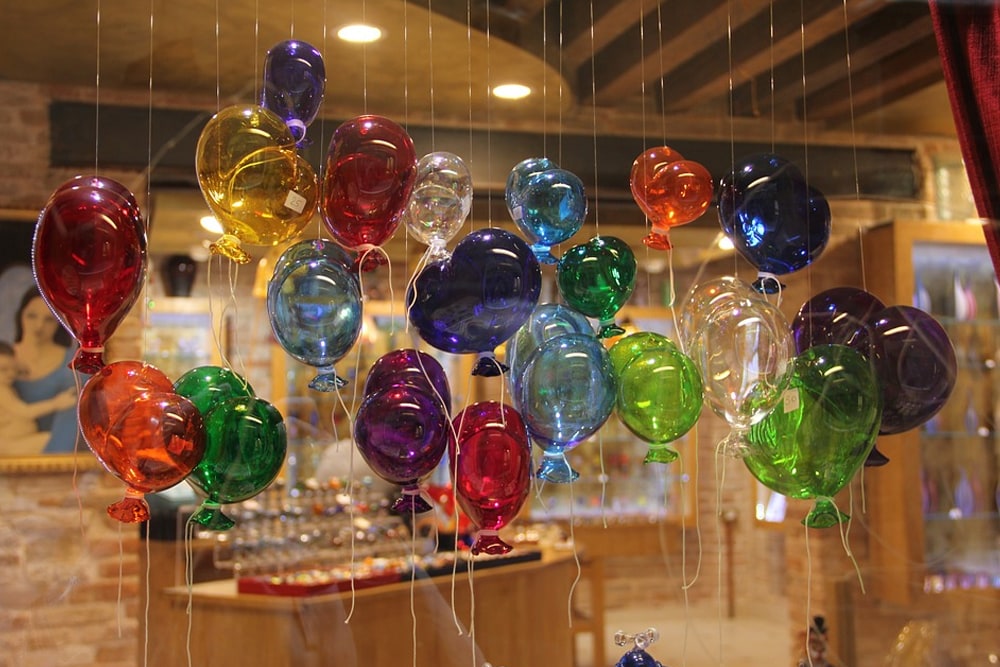 InFusion Glass is able to infuse your loved one's remains into items such as 3D sculptures or stained glass sun catchers. This company works one on one with the customer to personalize each piece. Finally, this company offers smaller items with a cost around $100, which can be helpful for those with a smaller budget.
Most of us have a favorite animal. It could be a bird, an elephant, even a butterfly. Spirit Pieces offers a variety of different figurines from penguins and dolphins and even a "Casper the Friendly Memorial Ghost" figurine. Another beautiful option this company offers is a handcrafted wire wrapped tree of life memorial for ashes that is compatible with a 3 inch ash-infused glass orb.
If you are looking for something simple, Artful Ashes is another company that is able to infuse your loved one's ashes into glass. They focus on simple memorial items such as glass hearts and orbs which can be held in your hand. To make it more special, the owners of this company state that they will send back any unused ashes but would be also honored to spread the ashes in Washington's Puget Sound free of charge. They will provide you with a certificate that includes the coordinates of where your loved one was spread.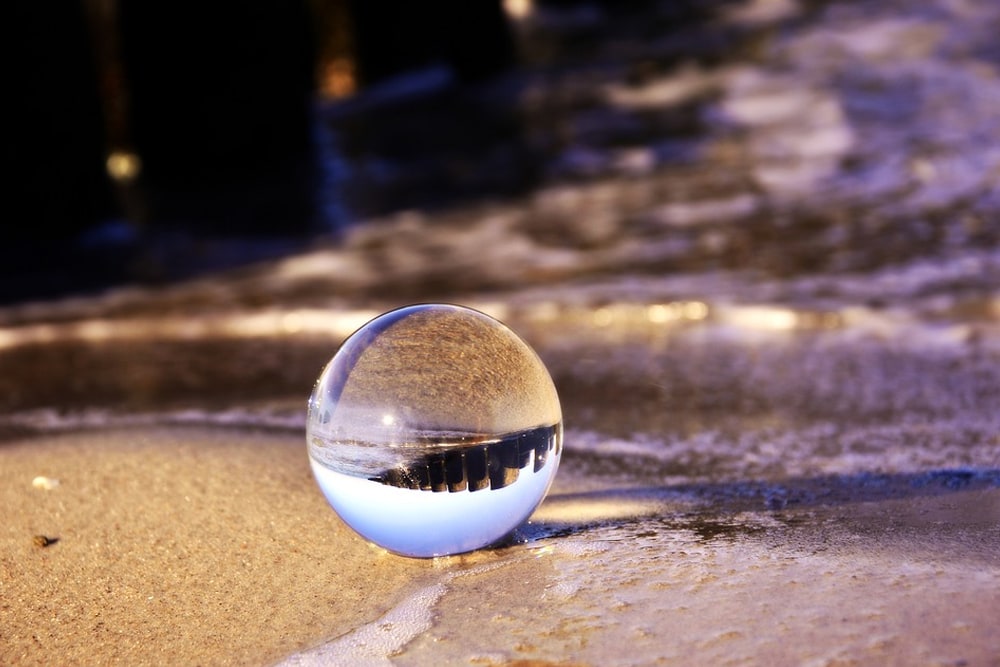 Glass Remembrance offers a unique "twist" when it comes to glass keepsakes. This company can add the ashes of your loved one into hand blown glass, which results in a visible swirl effect with the ashes. This company can also put a keepsake, such as a wedding ring or pet tag into the hand blown glass, making it easy for us to hold their memories close to our heart.
Jewelry
Another way to honor your loved one is getting custom made memorial jewelry infused with their remains. Unique cremation jewelry will allow you to always have your loved one close to you. You can have jewelry that has your loved one's ashes infused into it or jewelry in which you can place your loved one's ashes into. There is a variety of different jewelry pieces that are available including pet cremation jewelry.
Jewelry Keepsakes offers necklaces in which you place the ashes inside of a pendant, typically by unscrewing a small, hidden screw. You are able to choose the material that is used such as sterling silver, gold, stainless steel, etc. Further, they offer several different designs for the pendants such as hearts, letters, birthstones, milleniums, or even simple cylinders, as well as many other options.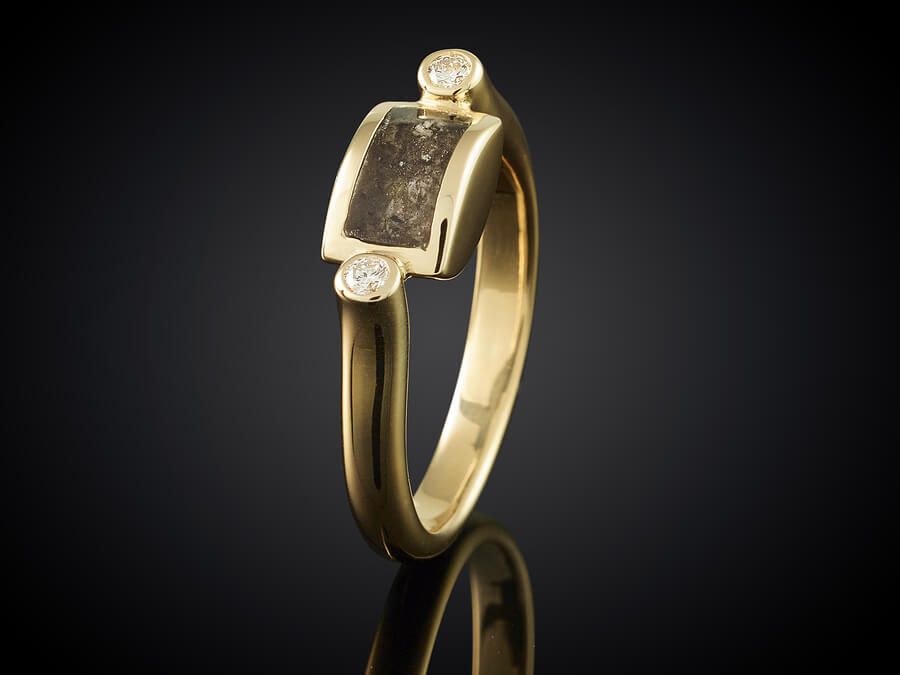 Sand of Time is able to make most types of ashes jewelry including necklaces (pendants and lockets), bracelets, rings, earrings, and even cufflinks. This company offers both glass and metal pendants in a variety of designs. Some metal designs that they offer include an owl, an anchor, a dream catcher, while some glass designs that they offer include a jellyfish, paw print, galaxy and many other unique designs. 

Locked in Art offers glass cremation jewelry that can be made into a variety of different designs and colors. What is unique about this company is they offer accessories such as money clips, keychains, cufflinks, and tie bars. The cufflinks and tie bar could be the perfect accessory for keeping your loved one a part of celebrations such as weddings.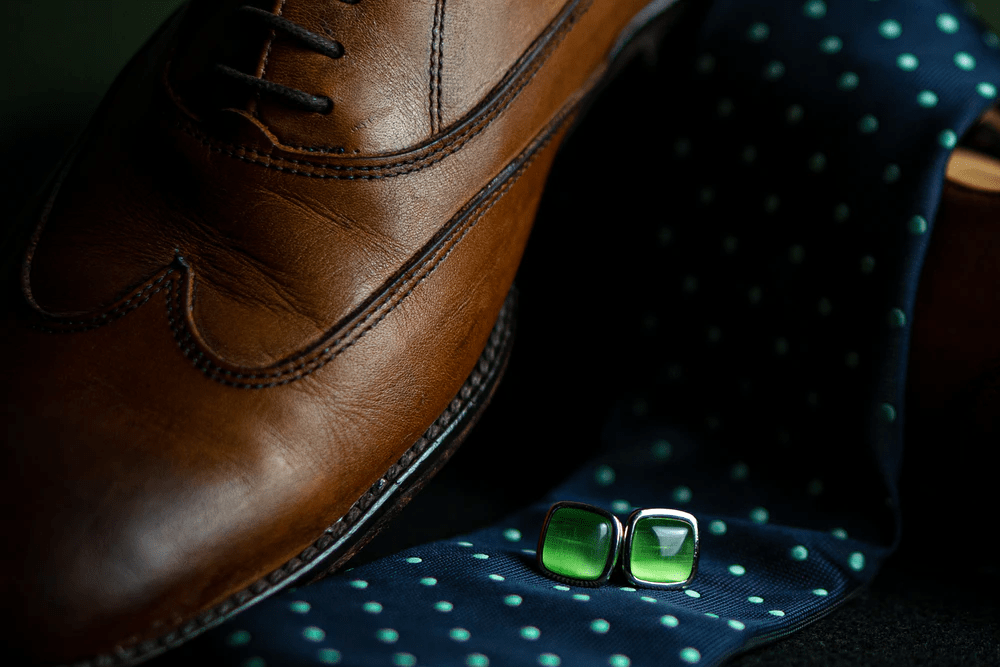 Ever Dear is a company that can take the remains of your loved one and create man-made diamonds which they can then place in a ring, necklace, bracelet, or earrings. The size of the cremated diamonds can range from .10 carat to 2.29 carats and is offered in three different colors, colorless, yellow, and blue. As for jewelry, this is the most expensive option, costing as much as $18,000.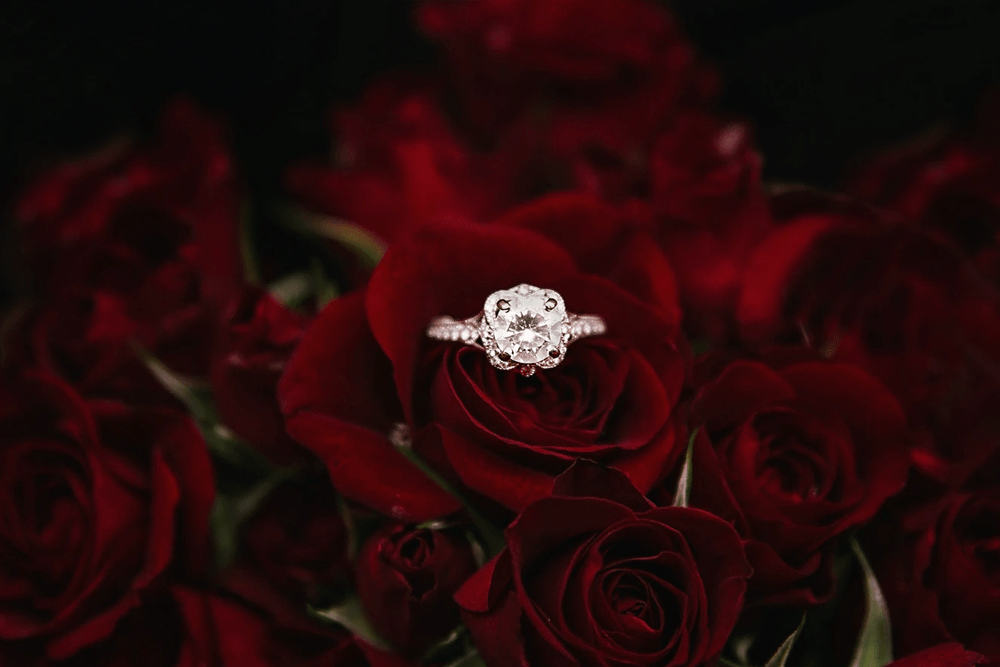 Contact us for more information or to receive launch updates
Paintings, Portraits, and Pictures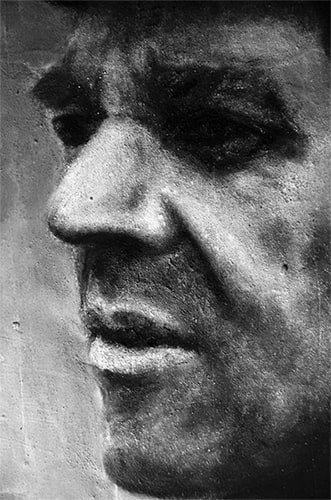 Many of us have pictures of our loved ones displayed around our home that we cherish. Now, there are some companies that offer putting a small amount of our loved one's remains into their media and creating an art piece with it. This type of memorial service can be a very meticulous process but worth the time and effort.
Perfect Farewells is one company that will create a one-of-a-kind painting in honor of your loved one. With the company's three artists, they are able to offer styles from abstract/aura reading, hyper-realism, and romance. The artists will work with you to create a painting that resonates with you and captures the beauty or essence of your loved one. This company also offers to create cremation mixed statues. They can even create a statue as a pet memorial in the same breed as your beloved pet using their ashes.
Icons in Ash is a unique company that does ash transfer portraits. The process includes taking your loved ones ashes and placing it on the surface to create a texture in which the photo image will be transferred on to make the portrait. They will then secure the portrait into a shadowbox frame to protect it. This company also does mosaic portraits in which they carefully separate your loved one's ashes into the different shades of gray. After this, they meticulously place the ashes into a beeswax on the surface, with the end result being a one-of-a-kind portrait of your loved one.
Another option is to have a picture frame that can hold some or all of the ashes of your loved one. Legend Urn is one company that offers many different ways that you can keep a photo of them close to their remains. They have picture boxes that will hold all of the cremains as well as picture frames with a compartment that can hold a small amount of ashes. Whatever you are looking for, this company is likely to have a frame or box that accommodates your style.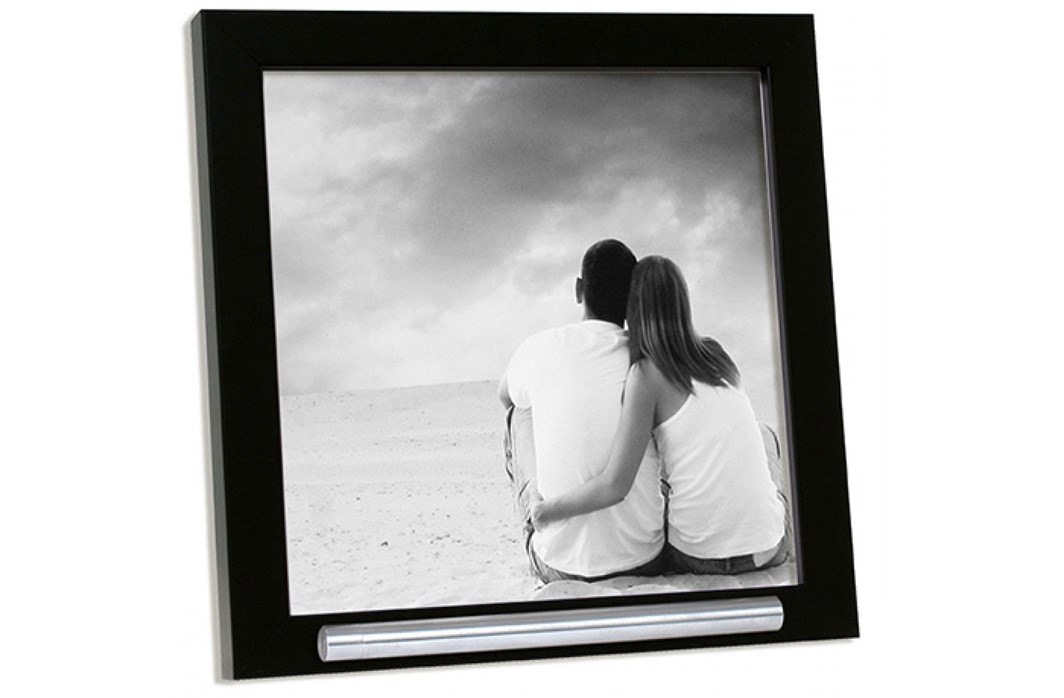 Nature Loving

Nature is a powerful thing. Research has shown that nature has a positive impact on our mental health as it can reduce stress, fear, and anger. Nature also helps in reducing depression and anxiety. So, it only makes sense that through pain of losing a loved one, we have come up with ways to incorporate nature. 

If you are interested in a green burial, NURN is a company that provides biodegradable urns used for burials at sea. The company's paper urn was created with the idea of not placing any burden on the water's ecosystem. The way this urn works is as it is released, it begins absorbing the water, slowly making it heavier and eventually causing it to sink. Once it has reached the water's bed, the natural rhythm of the water will begin to wash away the paper and release your loved ones remains.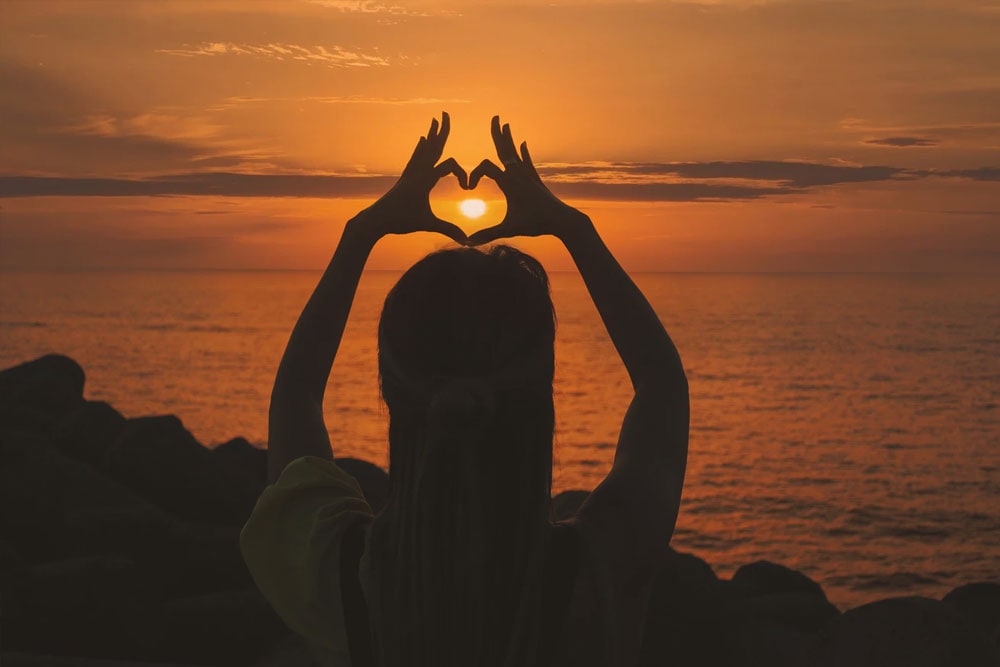 Bios Urn offers a 100% biodegradable urn that is designed to grow a tree. There are two separate compartments, the lower one will hold the ashes of your loved one  while the upper compartment will hold the seed of your choosing. You will then plant the urn and watch as the remains of your loved one become a living tree, plant, or bush. The company's site also offers information and tips on how to best care for the seedling or sapling and also offer ones specifically for pets.

Many of us have heard at some point in recent years that our ocean reefs are dying. There is one company that is trying to do it's part in restoring our reefs as well as honoring our loved ones. Eternal Reefs is a company that can incorporate the remains of your loved one into marine grade concrete creating a reef ball. They will then place this reef ball onto the ocean floor, which will act as an artificial reef. These permanent memorials will help preserve, protect, and enhance marine life.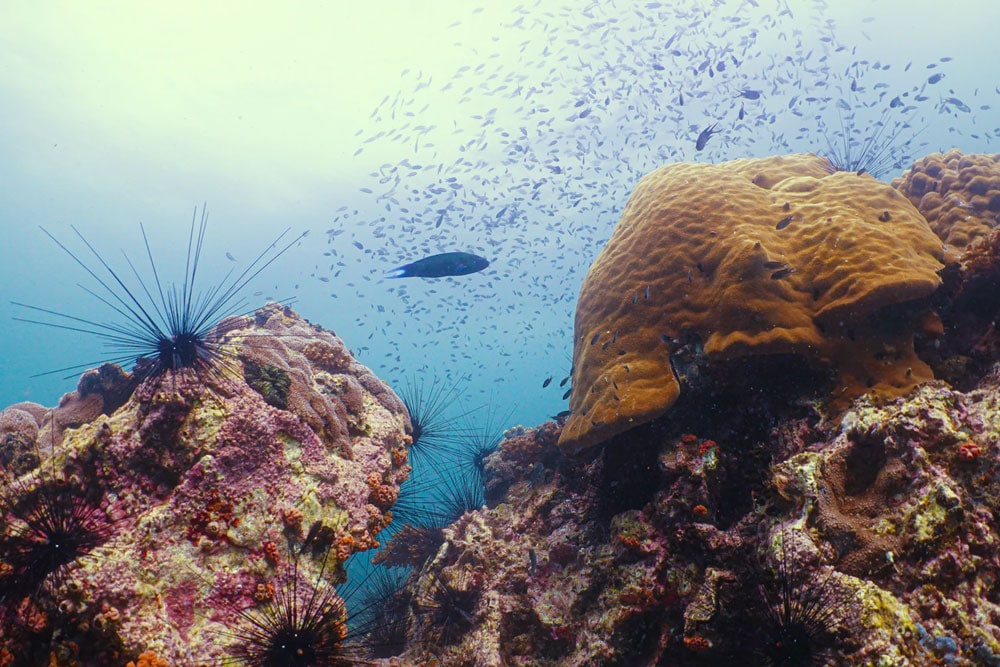 Other Unique Keepsakes 
We live in an age where we can connect with people from all around the world and share our ideas with them. For those in mourning, this has given us a collective purpose to come up with ways that can best honor those that we love, from tattoo lovers to musicians to hunters. 
Here are some really unique memorials for ashes to honor and keep the memory of your loved one alive.
Cremation Ink infuses your loved one's ashes into professional grade tattoo ink. The infusion process this company uses is similar to the one used to create diamonds from the ashes. The company goes through two sterilization processes to ensure the ink is completely sterile and safe to use. They offer 12 different colors to choose from with a price of £120.00 which is around $170.00 USD for each 30ml/1oz bottle.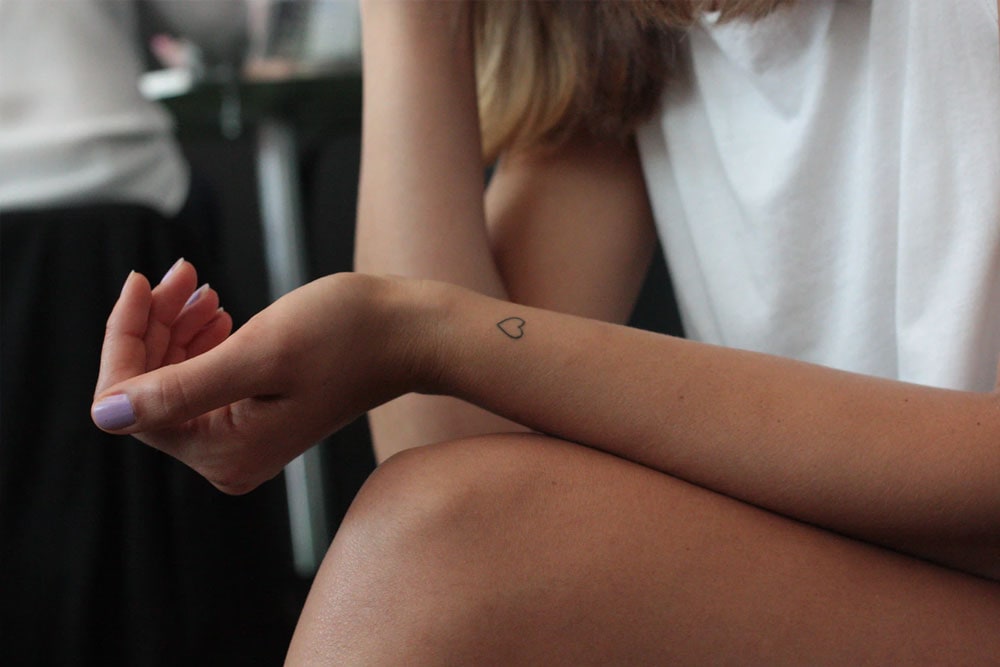 Parting Stone is a beautiful and simple keepsake option. This company wants to help people through their grief by transforming their loved one's ashes into a solid form which can be touched and held. Unlike most of the other keepsakes mentioned, this process can take the full amount of the remains and solidify it into a stone. They are also able to reverse the process and turn their stones back into ash if the customer is not satisfied with the stone.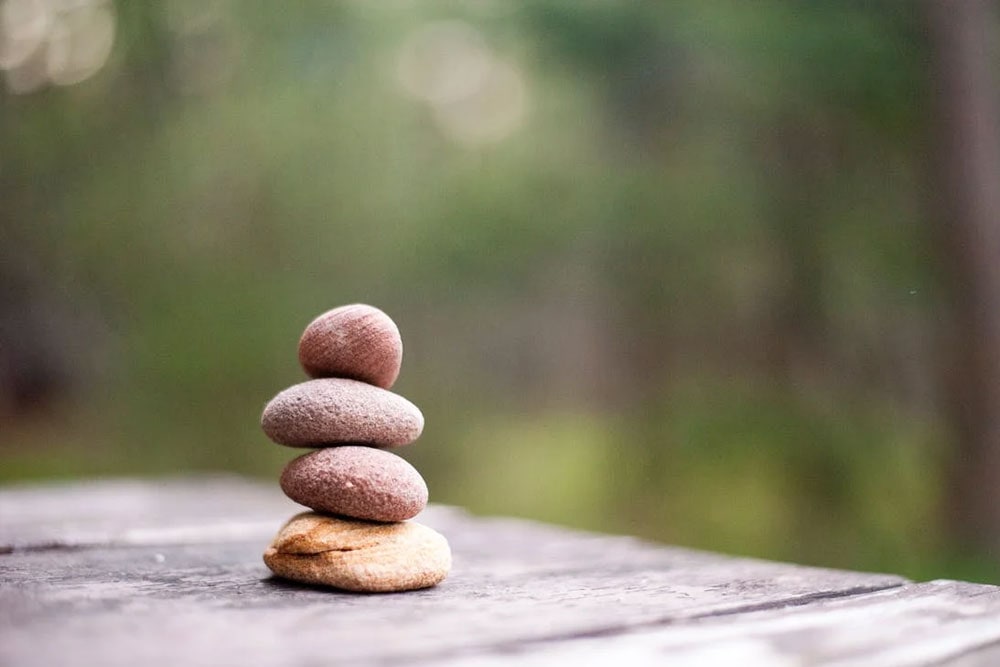 Contact us for more information or to receive launch updates
And vinyly is a company that is able to turn the ashes of your loved one into a vinyl record. The process uses traditional techniques used to create real and functional vinyl records. They are able to press both sides of the record which can allow 18-22 minutes of playable audio on each side. With the purchase, they give you the option to design the sleeve and label for the record however you want, making the experience even more personalized.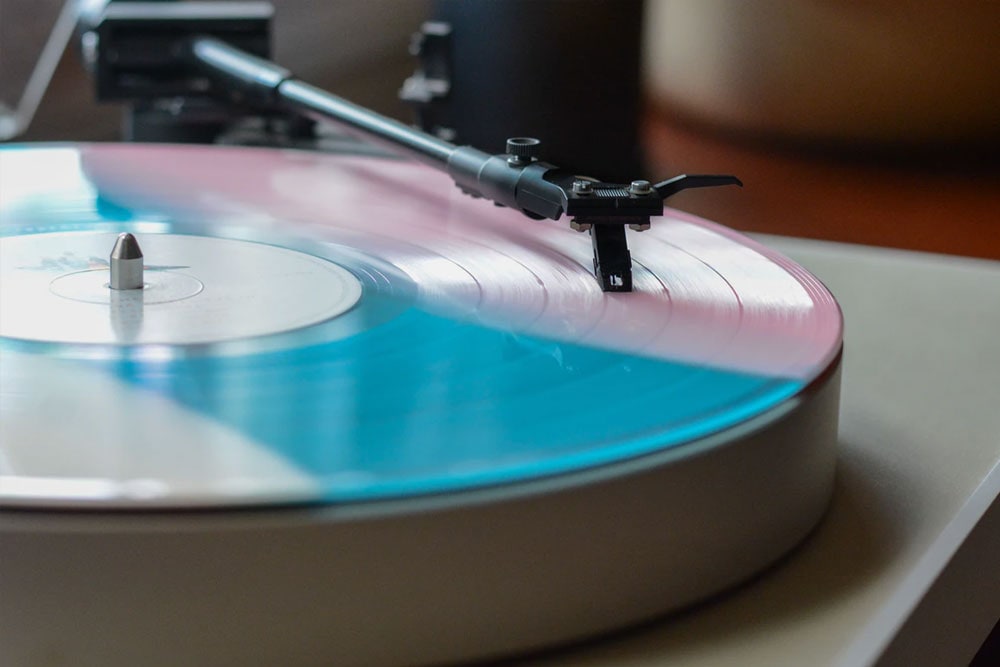 Holy Smoke is a company that is able to mix a small portion of your loved one's ashes into gunpowder and make ammunition. The owners of this company came up with this idea when considering the cost and ecological concerns of a burial. This company offers shotgun, rifle, and pistol cartridges in a variety of different calibers. Their bullets are functional but can also be made into keepsakes such as necklaces.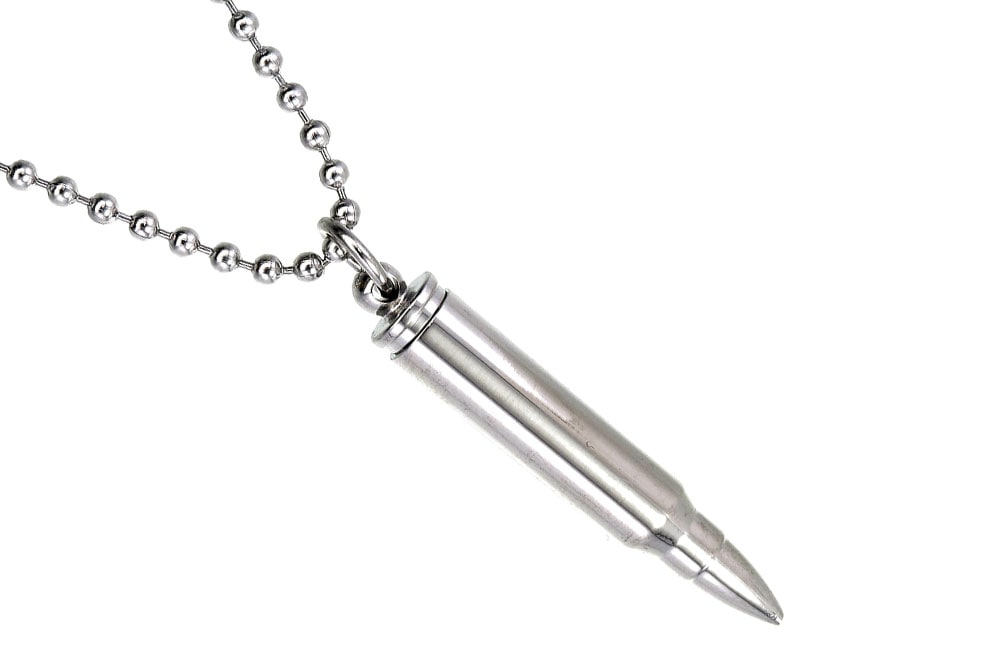 Sometimes we lose a loved one too young, whether that is a father or a child. There are also times where we may just need to hold or hug something. Cami Bear is a company that is able to place the ashes of our loved one into a bear, giving us the opportunity to be softly comforted by our loved one once again. There are two bears to choose from, the first one comes with a heart tin that you can place keepsakes or a small amount of ashes into. The second one has a large zipper on the back and comes with a satin bag that allows you to place a larger amount of ashes into. Whichever one you choose, each bear is handcrafted and personalized to you.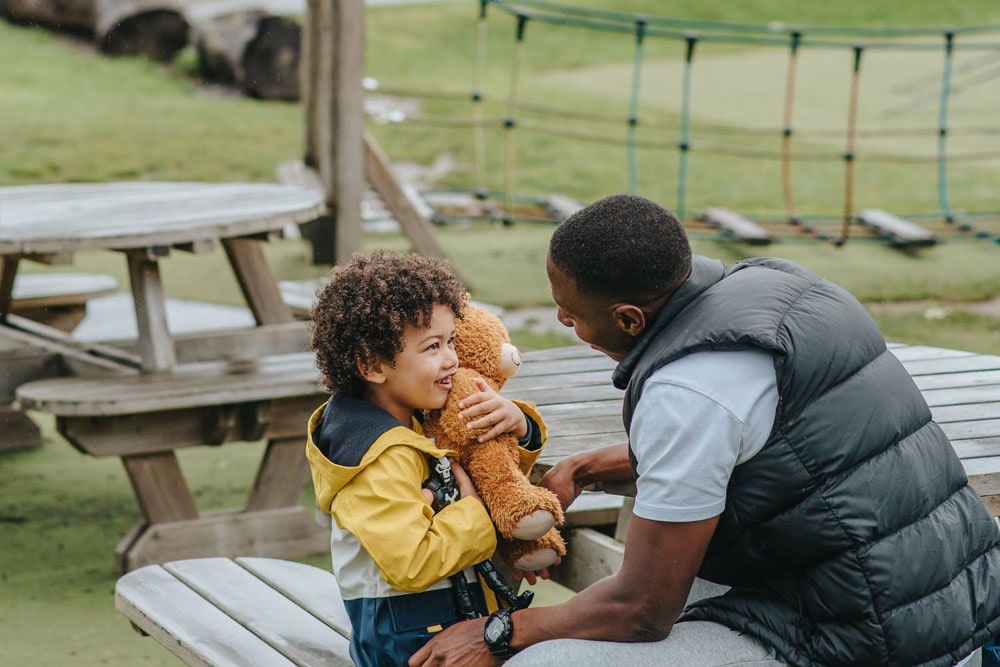 Scattering Ashes
Scattering ashes in public places should always be done mindfully. Most places have laws and regulations in regard to spreading human ashes, making it either illegal or requiring you to obtain a permit to do so, such as in public parks or waters. So you don't find yourself in a problematic situation, you should always do a search of the laws and regulations in the area that you would like to spread the ashes. 
On the other hand, you can always choose to spread your loved one's ashes in a private location. For example, you could spread the ashes of your mother in the garden that she built or near the tree that your husband would rest in the shade of on hot summer days spent doing yard work. Finding the best resting place or even resting places for your loved one is something only you can decide.
Mark Fogarty of Blue Horizon Memorials provides a unique experience in which he will spread your loved ones ashes over an open area using a drone. One family requested wildflower seeds to be mixed into the cremated remains so that come Spring, their property would bloom with flowers and create a new, loving memory of their late dad. The family members got to gather together and watch as the ashes were spread all across the property.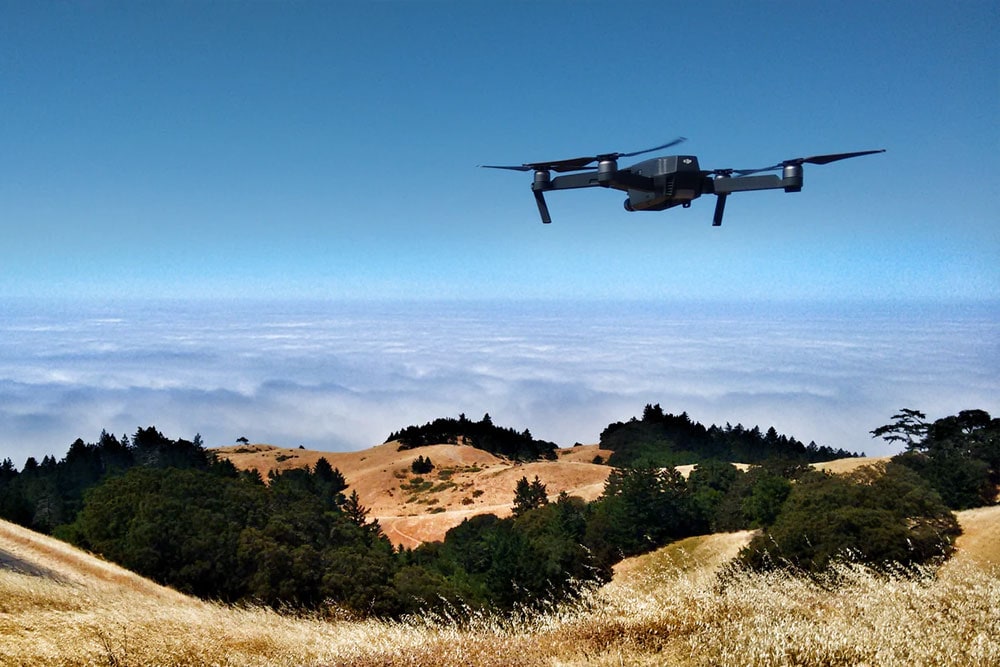 The Tolad Walking Stick is another unique way in which you can scatter the ashes of your loved one. This walking stick uses a spring action mechanism in which you are able to put pressure on the bottom of the stick and a small portion of ashes are released. This method of scattering ashes could be for those that love nature or those that may want to discreetly spread the ashes. With the Tolad Walking Stick, every person that wants to join such as the wife, brother, best friend, even family friends, can play a special role in the ceremony of spreading the ashes.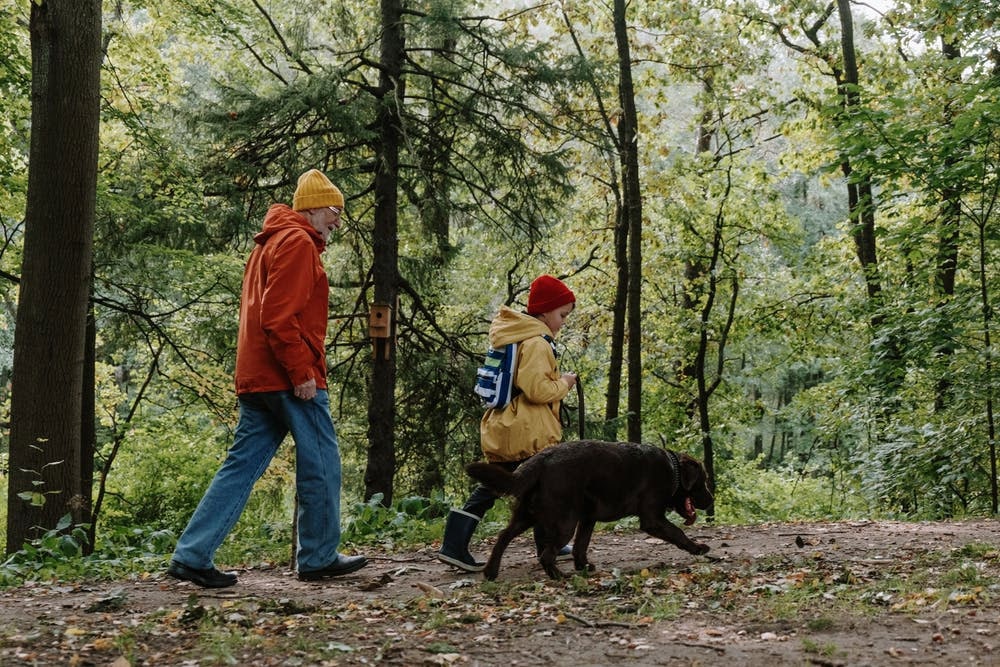 Contact us for more information or to receive launch updates
Urns
Urns are one of the most traditional ways of honoring our loved ones who have been cremated. We can usually order an urn through funeral homes or even through online retailers like Amazon. However, as we have come up with more creative ways to pay tribute with the ashes, we have also come up with innovative ideas for urns.
Memento Memorials make cremation urns in beautifully unique designs from coffee cans to rocket ships, to sleek wooden boxes. This company prides themselves in all of the urns being made with caring hands. They also offer paired urn sets, like the truly unique and one-of-a-kind Ohio Deer Antler Keepsake Urn Pair pictured below.
Foreverence is a company that focuses on custom 3D printed urns. Being able to print 3D urns gives families the opportunity to create something that is truly personalized to their loved one. Some examples of their product include an Apple II computer, a semi truck, and even a dog in a bathtub for pet ashes. This company also had the honor to print the urn of the late musical icon Prince after he passed in 2016. 
The Living Urn is a company that offers more than just an urn but an urn that you can plant in. Their urns are made of porcelain and have a small compartment to hold the ashes of your loved one. The main compartment can then be used to plant a houseplant or even a small tree, such as a bonsai. This company also offers a solid wood urn ideally made for succulent plants. Unlike the porcelain urn, the solid wood urn comes in three different sizes.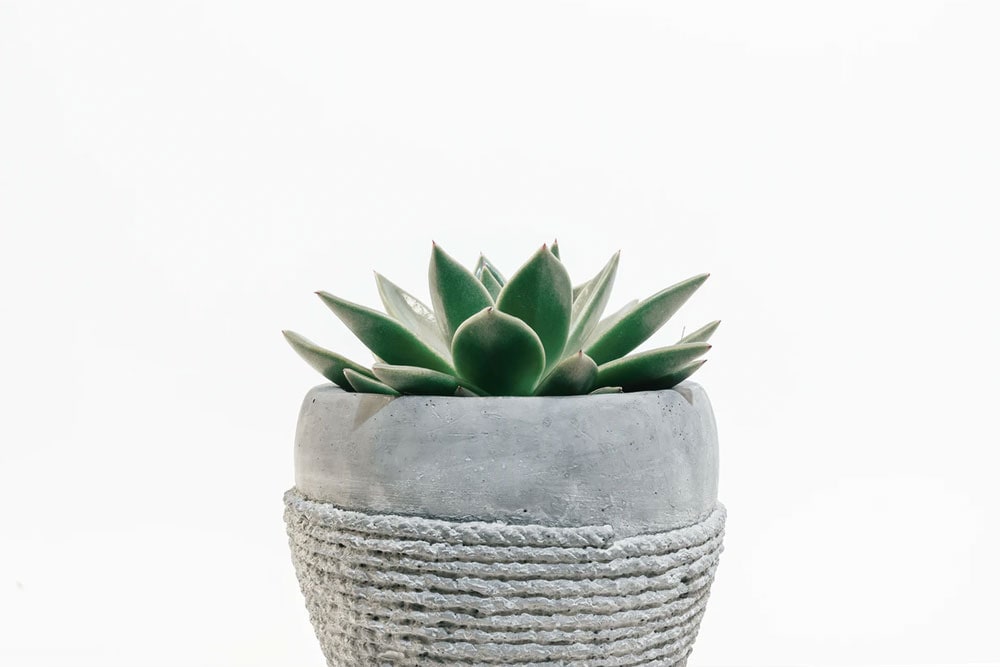 Stardust Memorials offers a variety of keepsake urns. These miniature urns are used for many different reasons such as separating the ashes among family members or keeping a small amount and spreading the rest. You could even keep a small amount in a keepsake urn and use the remaining ashes to create other keepsakes.
With the symbolism of passing time and their classic look, hourglass urns are a beautiful option. Just Hourglasses is a company that specializes in hourglasses, not urns, so you are able to choose from a variety of quality hourglasses. Depending on your choice, you will receive a kit with the materials you need and instructions on how to finish assembling your hourglass after placing your loved one's ashes in it.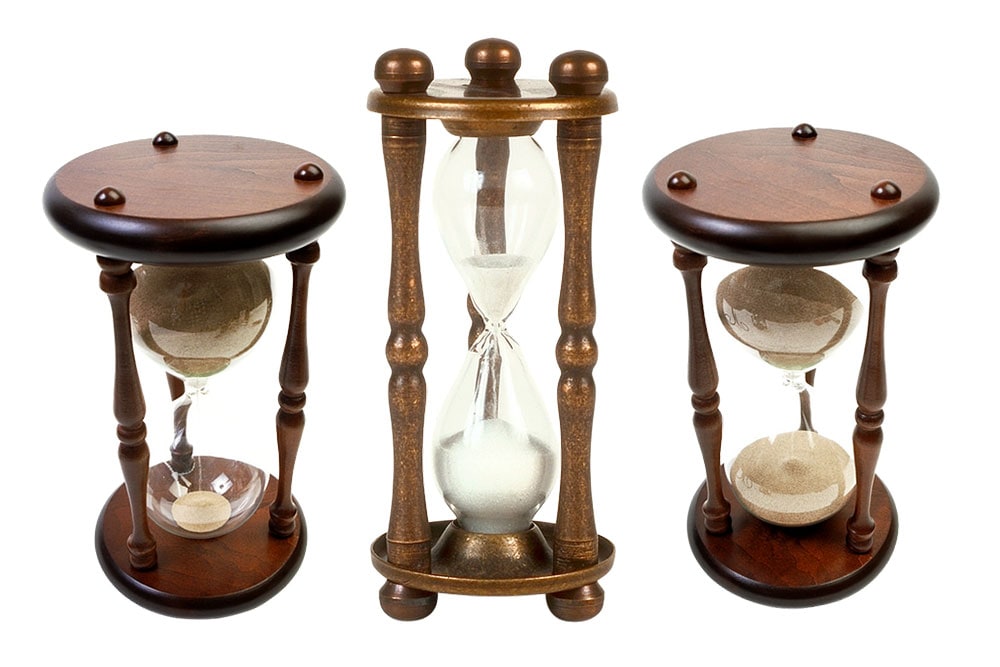 Conclusion
As you can see,there are many ways in which to create a memorial for the ashes of our loved one. We can choose to honor them with a beautiful, handcrafted urn that is displayed on our mantle or a 2 carat diamond that is complimented by strangers in passing. We can choose something more discrete yet unique, like a parting stone or a tattoo of their favorite animal with cremation ink. We can even choose to display our love for them in an event such as a fireworks display or sending them into space. 
No matter which way we choose to honor them, we are given countless options to make it a personal and intimate experience that we will be able to cherish.