Attending a Celestis Launch at Spaceport America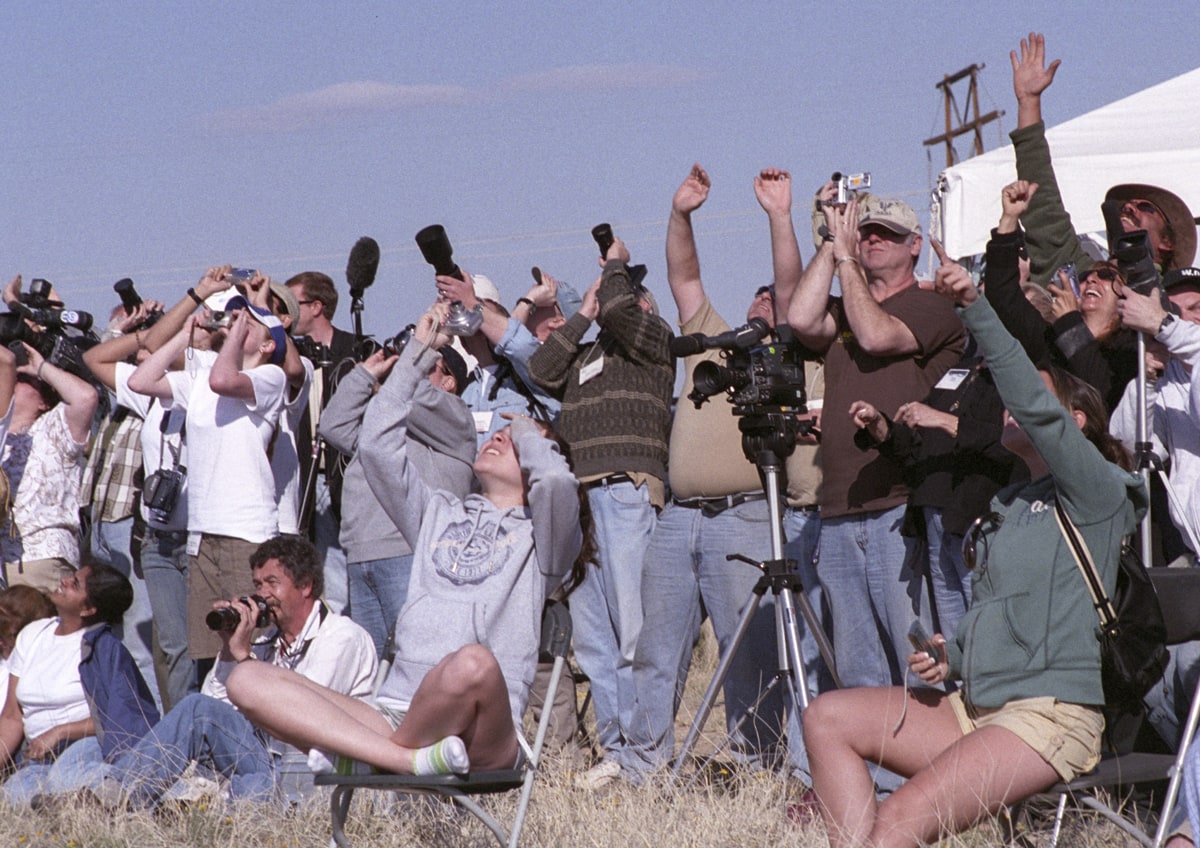 Celestis Earth Rise Service missions launch out of Spaceport America, New Mexico. If you'll be joining us in New Mexico -- "The Land of Enchantment" -- to view a liftoff in person, we recommend you consider also visiting some of the many tourist attractions near Spaceport America.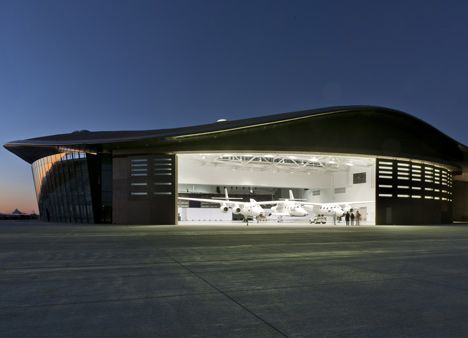 The "Gateway to Space" terminal/hangar at Spaceport America. Image Credit: Pinterest.com
Celestis Launch Activities
There is nothing like attending a Celestis launch in person, watching as your loved one's dreams of spaceflight are fulfilled. The launch and related activities are truly moving experiences and make for memories that will last a lifetime. Here is the typical schedule of our launch-related events at Spaceport America:
On "L-2" -- two days prior to liftoff -- check in at our launch headquarters hotel, pick up your family's information packet and name badges, and visit with us.

Contact us for more information or to receive launch updates
The next day -- "L-1" -- join us on our tour of Spaceport America. We'll visit mission control and the launch pad where you can see the UP Aerospace launch vehicle that will carry your loved one into space. We'll then drive to the futuristic "Gateway to Space" terminal/hangar where future space tourists will board Virgin Galactic spacecraft.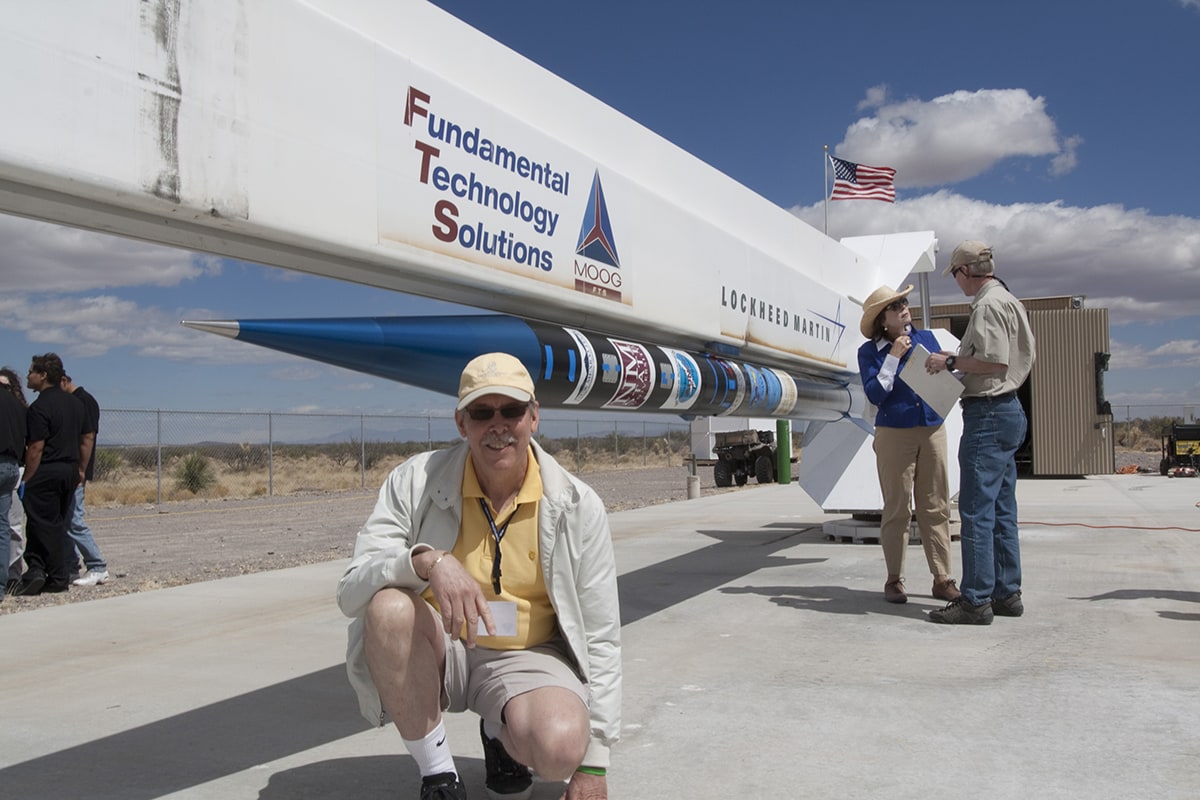 Celestis family members on the launch pad tour at Spaceport America
That same day we will hold our non-sectarian memorial service for all those on board the mission.
Finally, on "L-0" -- launch day -- view the spectacular liftoff of your loved one into space!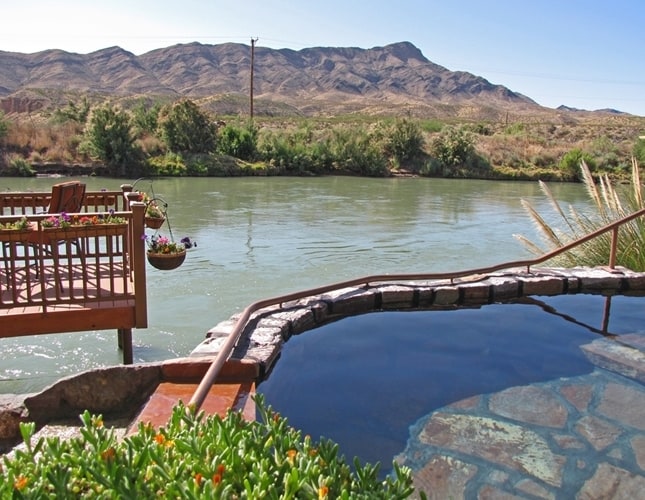 One of the famous hot springs in Truth or Consequences. Image Credit: Pinterest.com
Spaceport America Tourist Attractions
While the launch is the main reason for your visit to Spaceport America, we recommend you allocate some time to see the interesting tourist attractions near the spaceport.
At the top of the list -- a visit to one of the area's famous hot springs, which have a reputation as ancient healing remedies, in nearby Truth or Consequences. In fact, the city of Truth or Consequences was originally named "Hot Springs." While you're in Truth or Consequences, be sure to visit the Spaceport America Visitor Center downtown.

Another must-see is the outdoor display at the White Sands Missile Range Museum of over 50 rockets and missiles that were tested at the U.S. government's famous White Sands Missile Range. White Sands is the U.S.' largest overland military test range. It was at White Sands' "Trinity Site" that the world's first atomic bomb was tested on July 16, 1945.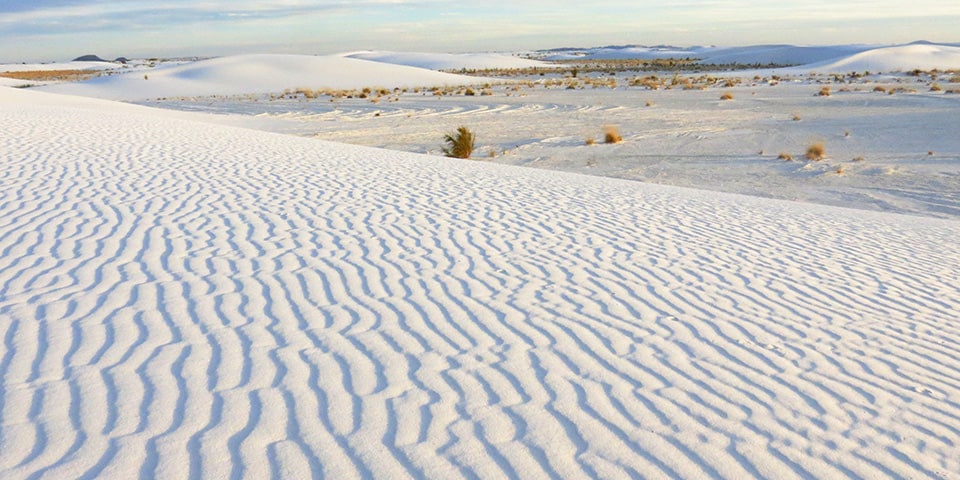 The White Sands National Monument. Image Credit: National Park Service
White Sands National Monument is one of the world's great natural wonders - the glistening white sands of New Mexico. Here, dunes have engulfed 275 square miles of desert creating the world's largest gypsum dunefield. White Sands National Monument preserves this dunefield, along with the plants and animals that have adapted to its constantly changing environment.

Elephant Butte Lake State Park encompasses the largest and most popular lake in New Mexico, and provides camping, boating, water skiing, swimming, fishing, hiking and bird watching. Southern New Mexico's mild climate makes this park a popular year-round destination.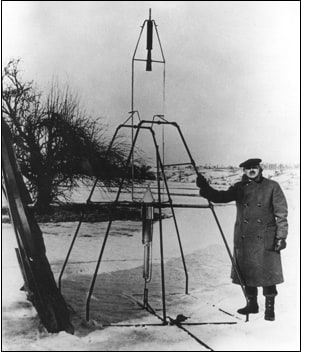 We also recommend making the roughly two-hour drive to Alamogordo for a visit to the New Mexico Museum of Space History. The museum stresses the significant role that the state of New Mexico has played in the development of the U.S. space program. For example, Robert Goddard (pictured at left), the father of American rocketry, conducted much of his pioneering aerospace research in New Mexico. Visit the museum to learn more about Goddard's work, and to see the museum's many fascinating space history artifacts on display.

For more tourist information, visit the websites of the Elephant Butte Chamber of Commerce, the Truth or Consequences Chamber of Commerce, the Las Cruces Convention and Visitors Bureau, and the New Mexico Department of Tourism.