Share
Upcoming Moon Missions

: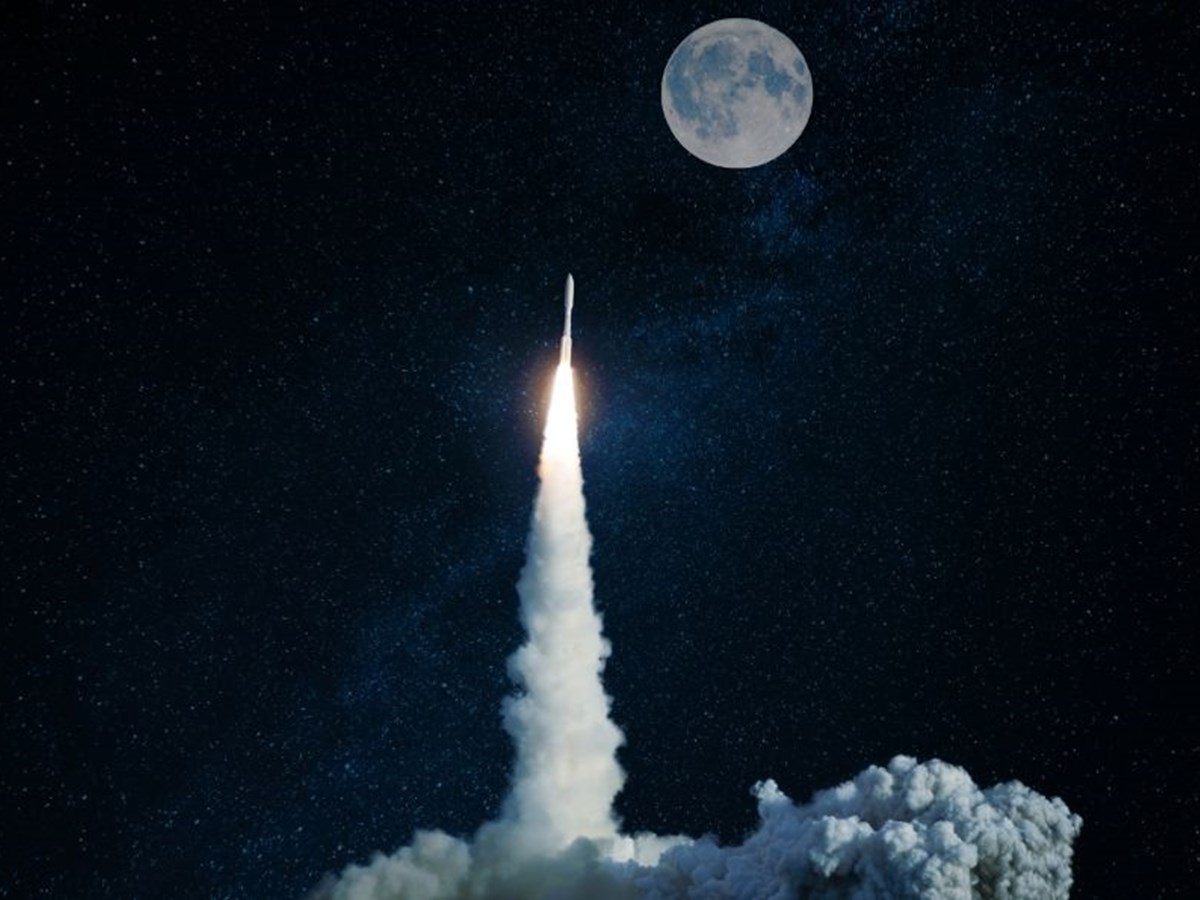 It's fall and spooky lore around moonlit nights, and fantastical creatures are at their height! But the fascination with the moon isn't limited to ghost stories or Sleepy Hollow Tales. For centuries, the moon has been an inspiration and muse for many, kindling a desire to visit. Unfortunately, for most of us, the dream of being a NASA astronaut is out of the question, but with Celestis, you can make your lunar dreams come true!
Upcoming Moon Missions... Why Are They Important?
2022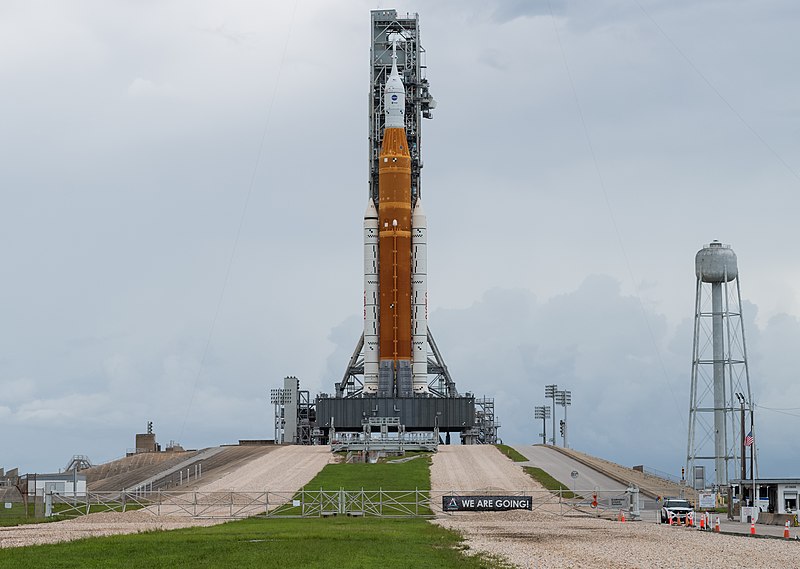 Artemis I Prelaunch. Image Credit: NASA/Joel Kowsky
On November 14th, Artemis 1 is taking off from the Kennedy Space Center and is projected to land on December 9th. This mission is the first of the Artemis series, whose ultimate goal is to accomplish safe travel for humans between Earth and her moon. Artemis 1 is vital because it tests Orion's systems in an actual mission to the moon and ensures its overall safety. In addition, it lays the foundation for the next Artemis missions, each with its unique significance.
Artemis 1 is also a project of excitement for the space industry in an international capacity. Its build comes with contributions from every state in the country and the countless jobs the mission creates across the globe. The mission is a great stepping stone for the space industry in a collaborative and technical sense, especially for future deep space exploration.
2023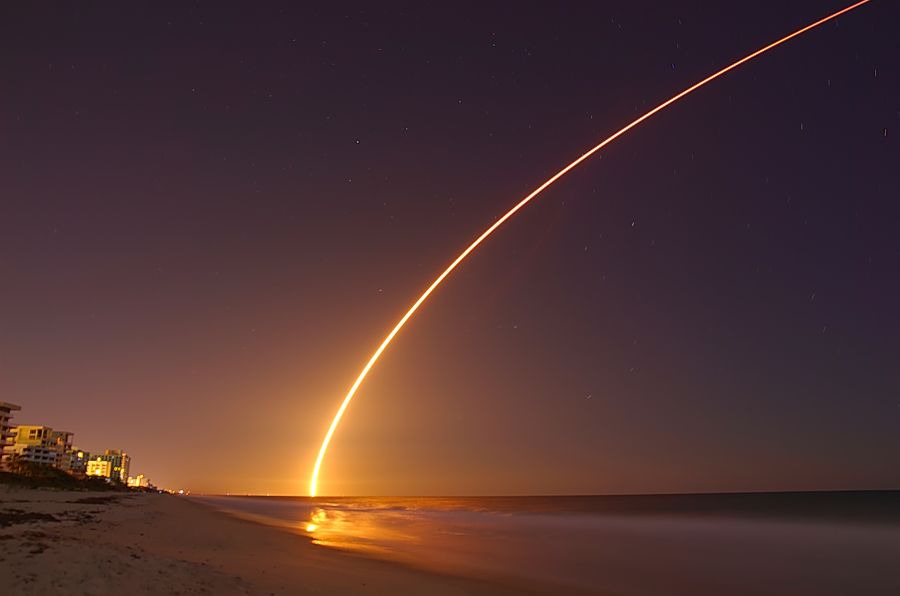 In quarter 4 of 2023, the Celestis will launch the Destiny Flight to reach the lunar surface. Celestis is a space flight company that has worked in its unique field for over 20 years. This flight is the third of its kind in the Luna series and is unique in that it flies the remains of family, friends, loved ones, and even pets to the moon for a lunar burial. In addition, Celestis brings space accessibility to a new level with the professionalism and grace families require during difficult times.
The Destiny Flight is massively important due to its accessibility to the everyday person. Celestis' memorial flight weekend is a celebration that honors every passenger onboard the spacecraft. With a day of tours around the launch site, multiple informational sessions about space and the launch, there is much to look forward to. In addition, Celestis holds memorials and notes for the guests because the launch is a dedicated journey to the moon and a stepping stone on your own journey through grief. There are still some available passenger seats left, so if you're interested in a unique celebration of life, this is definitely a once-in-a-lifetime opportunity.
2024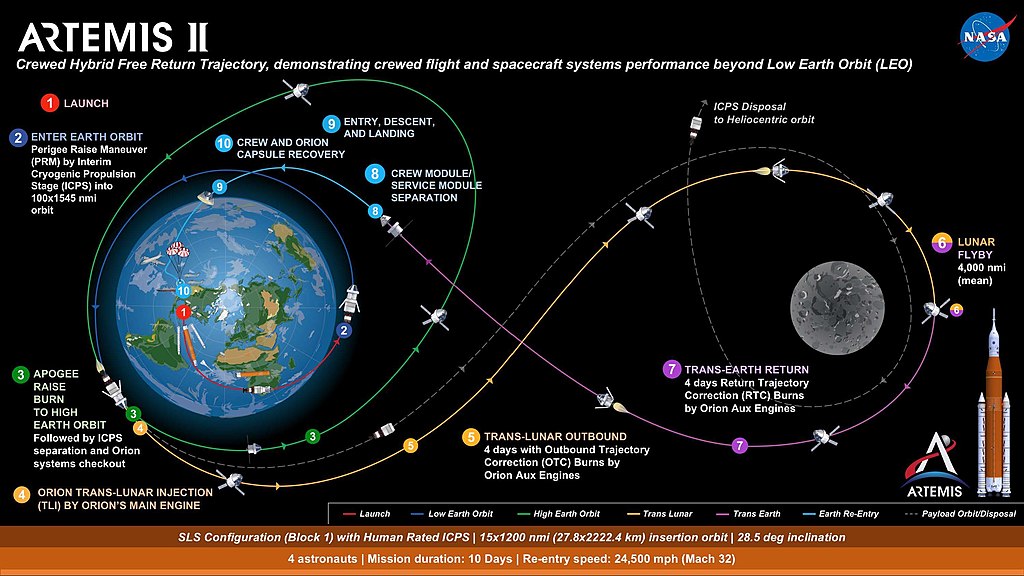 Artemis II Trajectory. Image Credit: NASA
In the 3rd quarter of 2024, the Artemis 2 will launch. Its goal is to complete a week's worth of studies on the moon's surface, in addition to it being the first human landing on the lunar surface with the help of commercial companies like SpaceX and Boeing. By an industry standard, this is a considerable feat in and of itself. In addition, this mission will include the first female astronaut and the first astronaut of color to step on the lunar surface, another great accomplishment for humanity.
The Artemis 2 takes off and circles the Earth's orbit to reach its escape velocity of 25,000 mph, breaking free and setting a straight trajectory around the moon and towards the lunar gateway, a man-made station or hub just inside the moon's atmosphere. This is the astronauts' base where they will conduct tests, live, dock, and launch their spacecraft. Artemis 2 is highly significant due to the physical evidence the astronauts will collect from the moon's surface and how it will impact lunar research. In addition, it sets a precedent for safe space travel in the future.
Lunar Access for All
With these three upcoming missions, lunar access is just within reach. Through the Artemis 1 and 2 missions, access to a plethora of information about the moon and a successful surface landing allows the public to dream of a day of safe space exploration. In addition, the possibilities that these two missions will open up for the space industry and research are endless.
With Celestis, their multitude of successful missions makes them one of the best spaceflight companies with which to be acquainted. In addition, their dedication to bringing families and friends closer together through space and memorial flights is a mission like no other. The Destiny Flight is a fantastic opportunity for deceased or current space enthusiasts and is something you can reserve a seat on today.
Conclusion
The moon doesn't have to feel so far away when looking at the sky. Through the Destiny flight and the next two Artemis missions, there are several different ways you can interact with the moon herself. Whether burying a deceased loved one or gaining more scientific insight into the moon, these upcoming missions are definitely something to explore!
Further Reading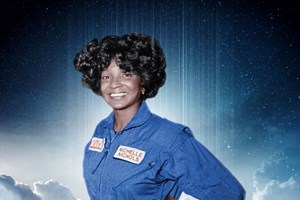 When Star Trek's Nichelle Nichols died in late July at age 89, she was lauded as the trailblazer she was during her lifetime. However, her story is far from over. In early 2023, she will fly alongside the DNA of her son, Kyle Johnson, aboard Celestis' Enterprise Flight. In addition, the Nichelle Nichols Foundation – announced today, on what would have been her 90th birthday – will continue to promote diversity in STEM fields.
By
Celestis
Opens in a new window.
Opens an external site.
Opens an external site in a new window.
Subscription Result
Note: It is our responsibility to protect your privacy and we guarantee that your email address will be completely confidential.
×

Close