To Boldly Go: Nichelle Nichols' 90th Celebrated With Unveiling of Foundation
Share
To Boldly Go: Nichelle Nichols' 90th Celebrated With Unveiling of Foundation

: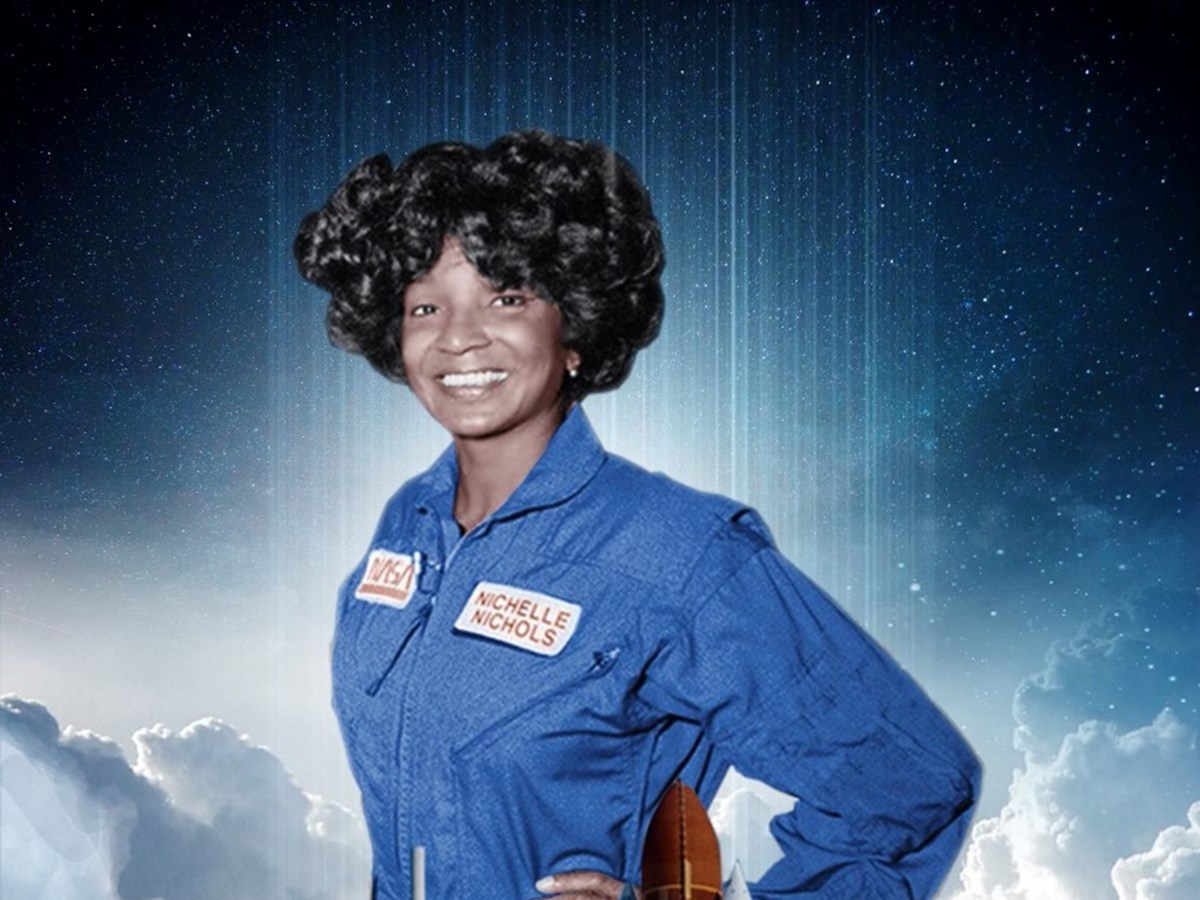 During the 1970s, Star Trek's Nichelle Nichols recruited a new kind of astronaut group. Image credit: The Nichelle Nichols Foundation (NNF)
"Science is not a boy's game, it's not a girl's game. It's everyone's game. It's about where we are and where we're going. Space travel benefits us here on Earth. And we ain't stopped yet. There's more exploration to come." – Nichelle Nichols
The iconic Nichelle Nichols, "Lt. Uhura" from the original Star Trek® and several of its films, went far beyond just playing a leading role in one of the world's enduring science fiction series. She was a civil rights icon, encouraged to keep playing Uhura by Dr. Martin Luther King Jr. himself. She was also a trailblazer in human spaceflight. During the 1970s, Nichols was commissioned by NASA – the U.S. space agency – to aid in recruiting a class of new astronauts who would fly aboard the Space Shuttle. This time around, NASA was committed to hiring a diverse group. No longer would qualified astronauts be only upper-middle-class white men. And no one was more devoted to this effort than Nichols, who ensured that NASA's new direction wasn't just lip service.
According to space historian Margaret Weitekamp, Nichols' approach with NASA was aggressive: "So, I said, if I take this on, and this becomes [real], I'll be your worst nightmare…I intend to speak before Congress for this, and to all the newspapers and all the television [stations]…I'm going after PhDs in physics, chemical engineering...And these people, I will not insult by trying to convince them of something that is not possible." 
Nichols' public service campaign – conducted by her wearing a bright blue NASA flight suit – convinced thousands of potential candidates to apply to the astronaut program. For the first time, many qualified candidates saw someone whom they resembled. Her clarion call, "This is your NASA," inspired candidates, including Sally Ride and Guy Bluford, to sign up. 1978's astronaut group, the "Thirty-Five New Guys," boasted six women, three African-Americans, and one Asian-American candidate. The 2019 documentary Woman in Motion beautifully captured the period in which Nichols challenged NASA with a simple question: "Where are my people?"
Nichols didn't stop at NASA, however. She also made a film about the Smithsonian Air & Space Museum in 1978, meant to encourage young students to pursue careers in STEM (science, technology, engineering, and mathematics). Nichols was among the first significant public figures to champion STEM education, thus inspiring legions of fans throughout generations to enter careers in science and technology.
Nichols remained involved with NASA for the rest of her life and frequently spoke at agency events. In 2012, she was the keynote speaker at the agency's Goddard Space Center in Maryland for African-American History Month. A press release from that time stated, "Nichols's role as one of television's first Black characters to be more than just a stereotype and one of the first women in a position of authority (she was fourth in command of the Enterprise) inspired thousands of applications from women and minorities. Among them: Ronald McNair, Frederick Gregory, Judith Resnik, first American woman in space Sally Ride and [then] NASA administrator Charlie Bolden." 
When Nichols died in late July at age 89, she was lauded as the trailblazer she was during her lifetime. However, her story is far from over. In early 2023, she will fly alongside the DNA of her son, Kyle Johnson, aboard Celestis Memorial Spaceflights' Enterprise Flight. In addition, the Nichelle Nichols Foundation – announced today, on what would have been her 90th birthday – will continue to promote diversity in STEM fields.
The Nichelle Nichols Foundation
The Nichelle Nichols Foundation
Celestis is proud to be a corporate sponsor of the Nichelle Nichols Foundation. The non-profit's mission is "to continue breaking down the barriers. We are here to open the doors of opportunity. We are here to serve and inspire women and BIPOC (Blacks, Indigenous, People of Color) communities to reach for the stars. Education is the gateway to dreams, and our young people are our future. With Nichelle Nichols as our guiding star, we continue the mission to make an impact in young people's lives and create a path for STEAM (Science, Technology, Engineering, Arts and Math) related education and careers. The Nichelle Nichols Foundation (NNF) will advance her dream to inspire future generations who will shape our world in the image of Star Trek and its 'Infinite Diversity in Infinite Combinations' (IDIC) philosophy: a world that is diverse, kind, and peaceful."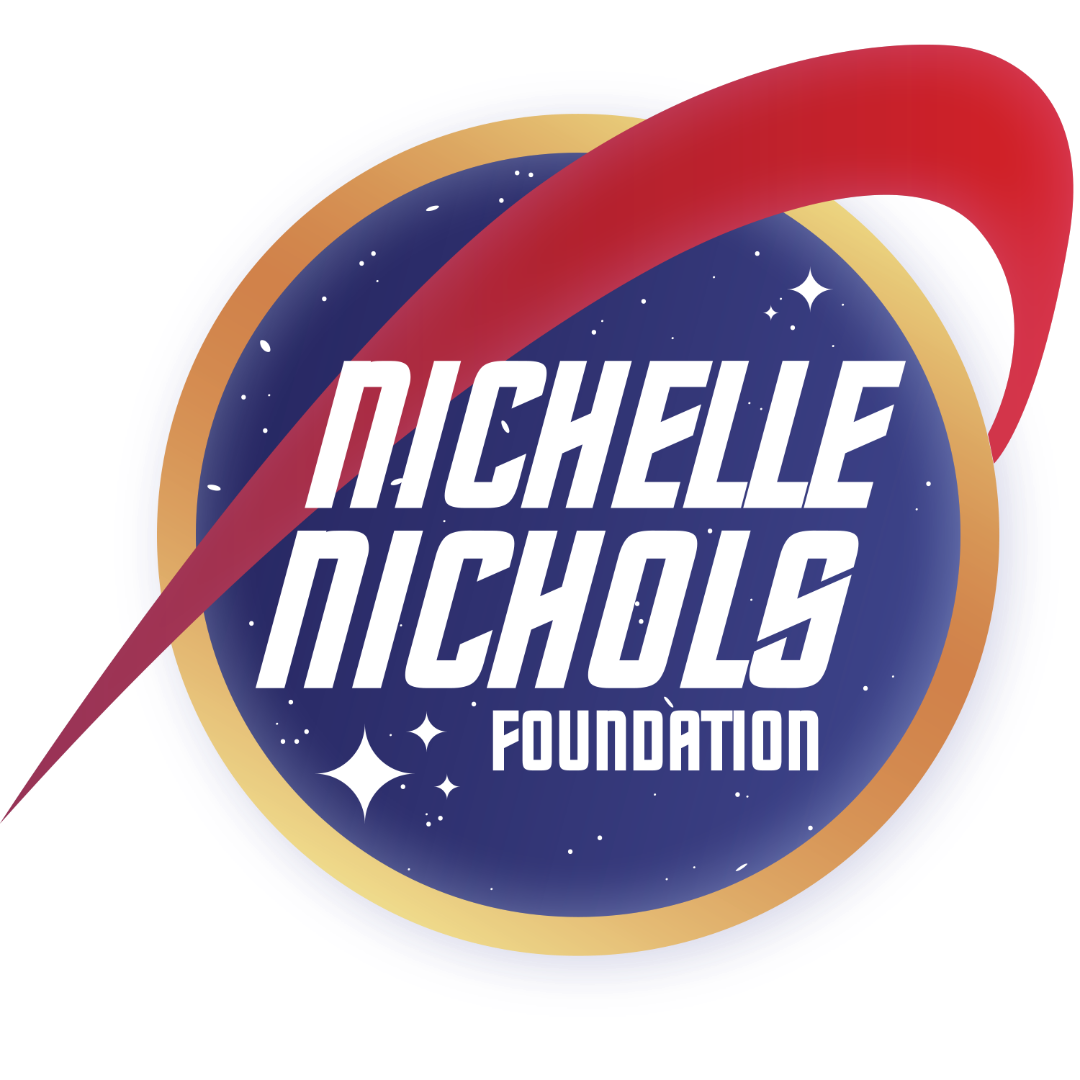 The Nichelle Nichols Foundation's logo. Image credit: NNF
The NNF aims to aid in three impact areas: hands-on experiences, mentorship, and scholarships and training. Starting in 2024, the foundation intends to send young students from around the world to Space Camp at the U.S. Space & Rocket Center in Huntsville, Alabama, for team-building activities. Moreover, the NNF will launch a speaker series that will showcase speakers' "careers, exciting projects they have worked on, and share the roadmap of how to pursue a career in their field."
Nichelle Nichols was tirelessly dedicated to furthering diversity in human spaceflight during her lifetime; now, thanks to the NNF, her legacy endures and will continue to inspire further generations of women and BIPOC communities "to boldly go." If you'd like to donate to the Nichelle Nichols Foundation, please click this link; you may donate monthly, quarterly, or annually or make a one-time donation. A portion of the proceeds from Celestis MindFiles™ will also go to the Nichelle Nichols Foundation.
Yes, Star Trek® was a television show, but its depiction of the future – with a multicultural crew working together aboard the USS Enterprise – remains influential and exciting. Nichols once said, "Star Trek represented, and still does represent, the future we can have, a future that is beyond the petty squabbles we are dealing with here on Earth, now as much as ever, and we are able to devote ourselves to the betterment of all humankind by doing what we do so well: explore. This kind of a future isn't impossible – and we need to all rethink our priorities to really bring that vision to life."
And the Nichelle Nichols Foundation will continue to foster the environments that made Star Trek® such a hopeful vision of the future.
Further Reading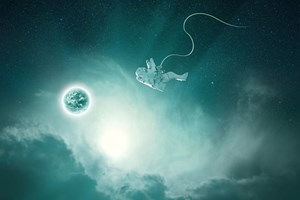 Why did Celestis' Director of Content, Emily Carney, purchase her own Celestis MindFile™? The answer is not as apparent as it might seem.

By Emily Carney on 11/25/2022
Opens in a new window.
Opens an external site.
Opens an external site in a new window.
Subscription Result
Note: It is our responsibility to protect your privacy and we guarantee that your email address will be completely confidential.
×

Close