Ascension Flight Details
Mission Status: Launched successfully
Honor the dream and memory of your departed loved one aboard the next Earth Orbit Service spaceflight open for reservations. This Earth Orbit service includes
Personal flight capsule launched to Earth orbit aboard a commercial rocket.
Invitation to attend the launch and view from a preferred location.*

Attendance at the non-sectarian, pre-launch memorial service where you can share memories of your loved one.

Unable to travel to see the launch? No problem. Watch the memorial service and the launch live, via webcast. 

Service performance is guaranteed.
* Launch dates are subject to change.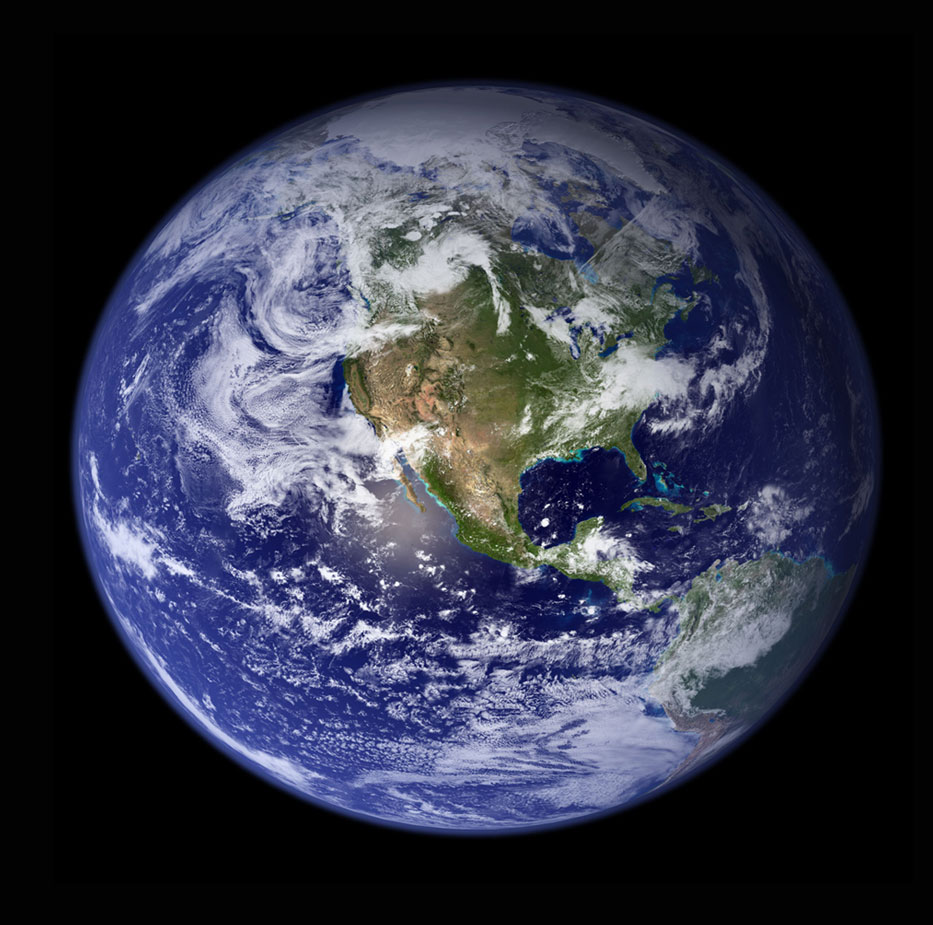 About the Ascension Flight
The Ascension Flight launched into Earth orbit on the Transporter 5 mission aboard a Falcon 9 Block 5 launch vehicle from Cape Canaveral, Florida. Launch occurred at 2:35 p.m. EDT May 25.
Transporter 5 is a dedicated rideshare mission by SpaceX. SpaceX's SmallSat Rideshare Program provides small satellite operators with regularly scheduled, dedicated Falcon 9 rideshare missions to Sun-Synchronous Orbit ("SSO") for ESPA (secondary) class payloads, which includes up to 200 kg of payload mass.
Ascension's launch service was provided by OmniTeq, and the Celestis payload was integrated into the Varisat High Frequency (a.k.a. shortwave radio) Communications Satellite platform.
Ascension is the 9th Earth Orbit Service mission for Celestis, and the 23rd overall mission since the company's founding in 1994.
The Celestis Ascension Flight payload is housed in a 1u cubesat and was deployed into Earth orbit directly from the Transporter 5 carrier craft where it will orbit at a predicted SSO altitude of 567 kilometers/352 miles with a crossing time of ~0930 to 1030. The estimated orbital lifetime of the satellite platform is approximately a decade.
Earth Orbit Service #9
Celestis Memorial Spaceflight: #21
Mission Name: Ascension Flight
Mission Status: Launched successfully
Launch Location: Cape Canaveral, FL
Launch Date: May 25, 2022
Honored Participants
ABOARD THE ASCENSION FLIGHT
What Our Families Are Saying
"I cannot express how thrilled my family is about the launch.  It is truly a wonderful day.  We watched from our homes but we celebrated with the entire Celestis and New Frontier family.  Thank you, a million times over, for this opportunity.  This was the only idea about which Dad showed any enthusiasm as we talked with him about his memorial service - and oh, the enthusiasm he had for this."
New Frontier Flight Memorial Service , May 21, 2015
"I just received the DVD of the New Frontier Flight. It was beautiful and brought me to tears! Not only was the first part of the launch at night beautiful but the dedication to all the 'astronauts' that took their final voyage was inspiring! So many wonderful sendoffs for so many different people from all walks of life. I felt like I was actually there with everyone. Just beautiful!"
New Frontier Flight 226 , June 02, 2015
"Thank you so much for helping us fulfill my husband Michael's dream of spaceflight! I couldn't think of a more fitting send-off!"
Conestoga Flight Launch Event , October 22, 2014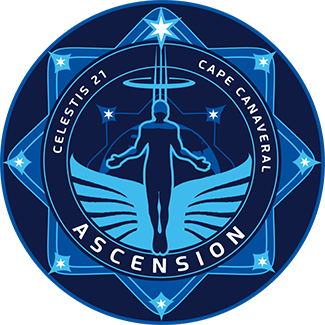 Ascension Flight Mission Logo
Launched from Florida's Cape Canaveral, Ascension will ride to orbit aboard a Falcon 9 rocket as part of a mission sending multiple payloads to orbit. The Ascension Flight stars mark the 9th time Celestis payloads have ascended to Earth Orbit. The mission will share space aboard a test spacecraft that will be deployed to low earth orbit and circle the planet for nearly a decade.
 
Ascension is a beautiful word that connotes much of the grief, spiritualism, and fulfillment inherent in Celestis missions.
 
"The unseen essential awaits your enlightened heart's ascension to love."
~ Bryant McGill
The Ascension Flight logo is from well-known designer and illustrator Eric Gignac. Eric's portfolio also includes co-design of NASA Space Shuttle mission patches for the STS 128 and 133 missions.
Track Your Loved One In Space
Celestis provides an easy-to-use tracking tool that lets family and friends track the mission's progress as the Celestis satellite orbits the Earth or makes its way into deep space.
Create and plan additional remembrances and celebrations as the spacecraft orbits overhead or reaches key locations.
Opens in a new window. Opens an external site. Opens an external site in a new window.
Subscription Result
Note: It is our responsibility to protect your privacy and we guarantee that your email address will be completely confidential.
× Close