Centennial Flight
Celestis is pleased to announce the successful launch of the Centennial Flight into space at 7:57 am MDT on June 21, 2013.
About the Centennial Flight
The Celestis Centennial Memorial Spaceflight – named in honor of the statehood centennial of New Mexico – launched at 7:57 am MDT, June 21, 2013 aboard an UP Aerospace SpaceLoft XL rocket from Spaceport America. Centennial was the fifth Earth Rise mission and twelfth overall Celestis Memorial Spaceflight conducted by Celestis.
As always, the participants aboard the Centennial Flight represented a global mix of people from all walks of life. Among those on board were: greatly admired Hatch, New Mexico Mayor Judd Nordyke, who was an early advocate for Spaceport America; Candy Johnson - an American actress and dancer who appeared in several of the Frankie Avalon 'Beach Party' films of the 1960s - launched together with her sister, Gayle Johns; and Maria Swan who was crowned "Miss World Argentina" in 1967 and became Argentina's first female airline pilot.
The Centennial Flight primary payload was student experiments sponsored by NASA's Flight Opportunities Program, part of the space agency's Space Technology Mission Directorate, under the auspices of the New Mexico Space Grant Consortium.
Also aboard were payloads from the Federal Aviation Administration, the Department of Defense, and NASA.
Earth Rise Service #5
Celestis Memorial Spaceflight:
#12
Mission Name:
Centennial Flight
Launch Location:
Spaceport America, NM
Launch Date:
June 21, 2013
Honored Participants
ABOARD THE CENTENNIAL FLIGHT
What Our Families Are Saying
"If you ever had a problem picking out a gift…we all just hit a home run."
Centennial Flight
Memorial Service
"He always told everyone when he was younger that he would go into space someday. It was great we could make it happen. He would've been really excited. He loved space and he loved science."
Centennial Flight
Memorial Service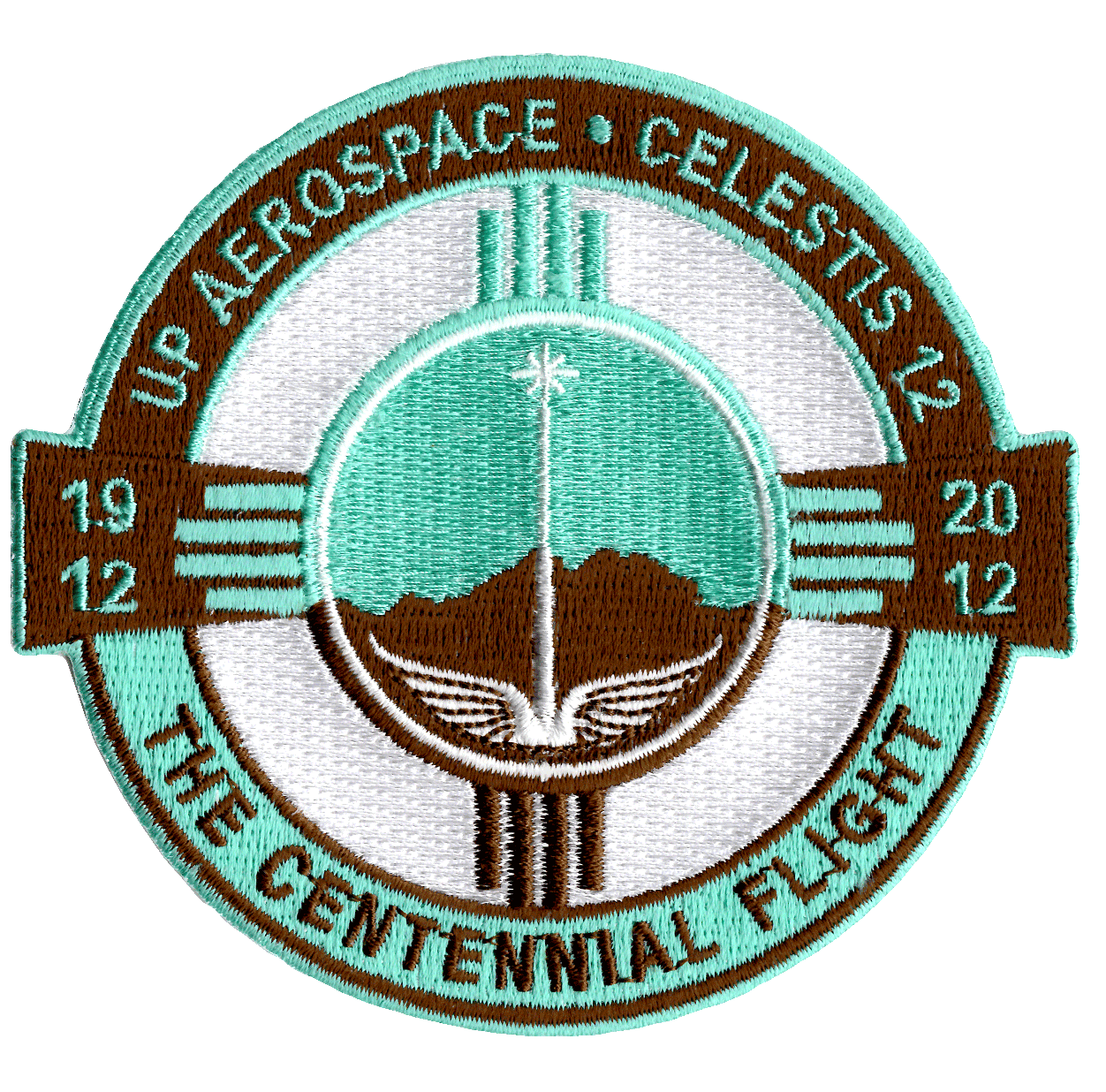 Centennial Flight Mission Logo
The Centennial Flight - The Centennial Flight logo pays tribute to the recent New Mexico Centennial Celebration by using the same color scheme of turquoise, brown and white featured in the state's festivities.  As a celebration of the past, this logo incorporates many themes and images found in earlier Celestis logos including
angelic wings symbolizing the dream of flight achieved by the mission participants, the Organ Mountain range visible from Spaceport America and,  New Mexico's state icon, the symbol of the Zia Pueblo, representing the sun and the universal harmony.
The Centennial Flight logo is from well-known designer and illustrator Eric Gignac. Eric's portfolio also includes co-design of NASA Space Shuttle mission patches for the STS 128 and 133 missions.
Opens in a new window.
Opens an external site.
Opens an external site in a new window.
Subscription Result
Note: It is our responsibility to protect your privacy and we guarantee that your email address will be completely confidential.
×

Close