New Mexico Attractions, Museums, and Parks: Updated November 2022
Share
New Mexico Attractions, Museums, and Parks: Updated November 2022

: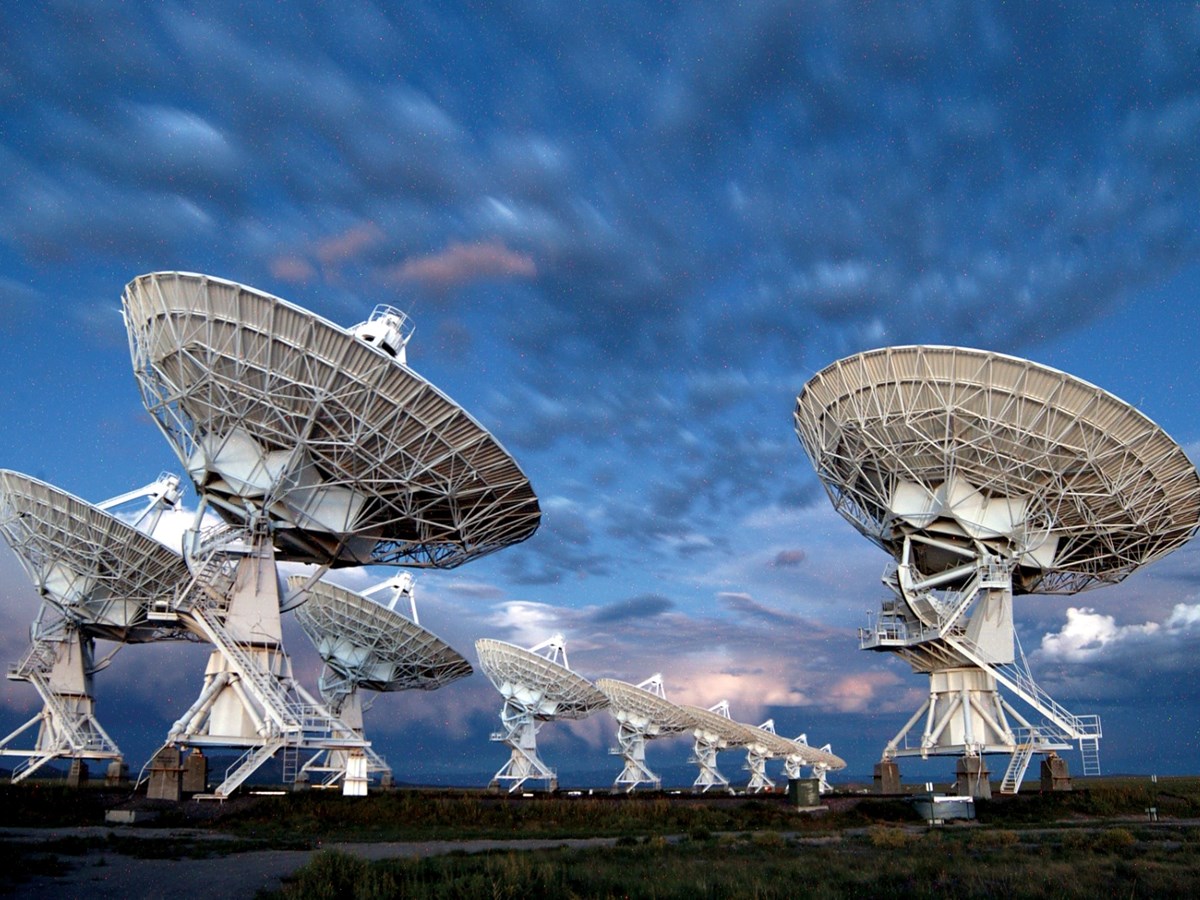 The Very Large Array (VLA) is 50 miles west of Socorro, New Mexico. Photo credit: NSF/NRAO
Celestis Memorial Spaceflights' Aurora Flight is scheduled to launch on November 30th, 2022, from New Mexico's Spaceport America, which is approximately 45 miles north of Las Cruces. There are a variety of attractions to enjoy in "The Land of Enchantment" during the days before and after Celestis' next Earth Rise Service.
While not officially part of the New Mexico Space Trail, White Sands National Park is a must-see thanks to exquisite views of the world's largest gypsum dune field, a desert of pristine white sand – all 275 square miles of it. The park's tagline more than appropriately describes it: "Like No Place Else on Earth." Its website states, "Rising from the heart of the Tularosa Basin is one of the world's great natural wonders - the glistening white sands of New Mexico. Great wave-like dunes of gypsum sand have engulfed 275 square miles of desert, creating the world's largest gypsum dunefield. White Sands National Park preserves a major portion of this unique dunefield, along with the plants and animals that live here." Guests can bring or purchase sleds to race down the white gypsum dunes that dot the area. Please visit the park's website for more information and Frequently Asked Questions if you plan to visit.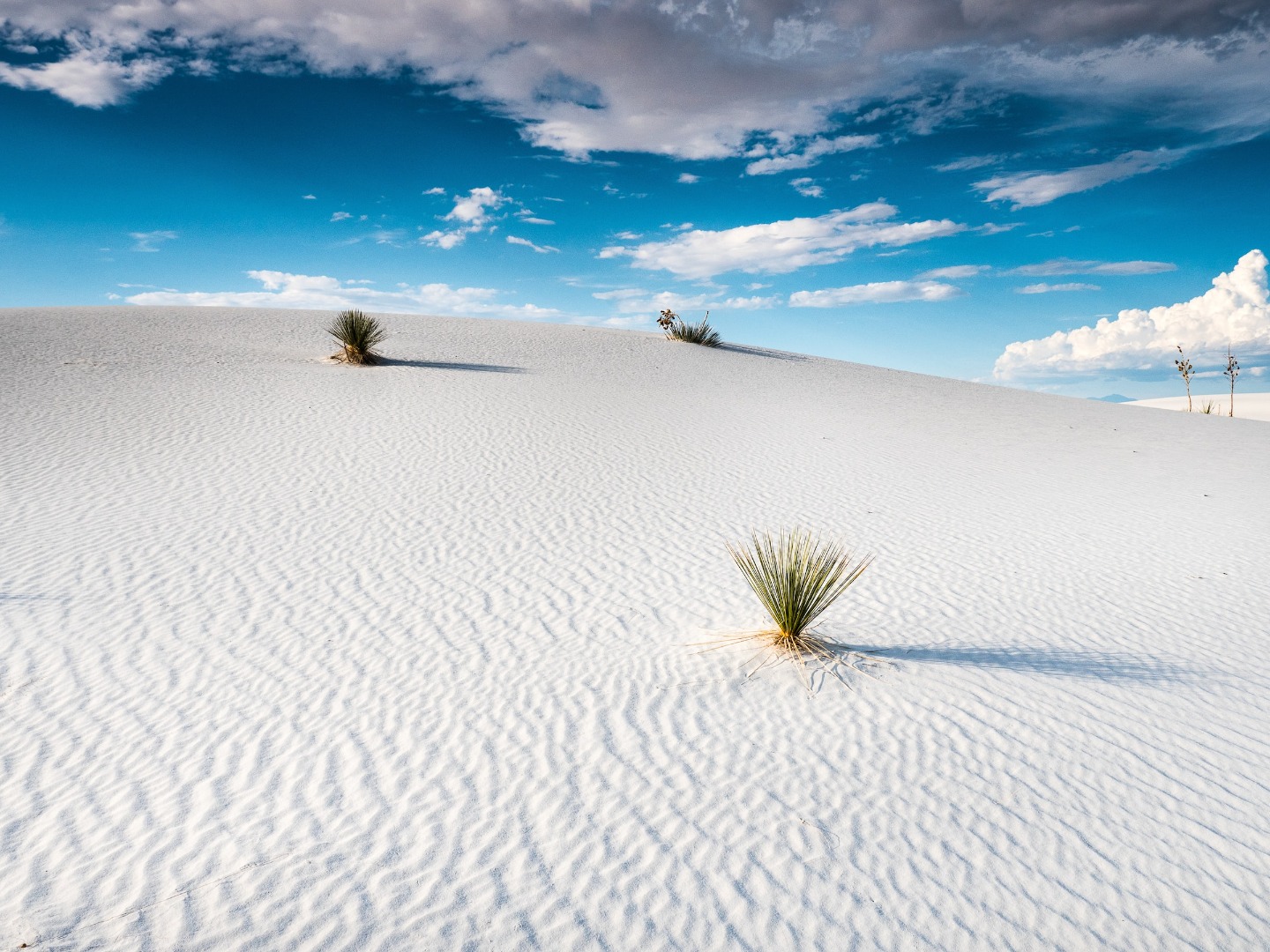 Photo by Raychel Sanner on Unsplash
The New Mexico Museum of Space History, located in Alamogordo, encourages its visitors to "discover the cradle of America's space program." Its exhibits and events include tours of the Trinity Atomic Bomb site, Living and Working in Space, Looking Out, Looking Back, Space Science and New Mexico, Icons of Exploration / Tularosa Basin Overlook, the "Daisy Track" and X-37, the John P. Stapp Air & Space Park, the International Space Hall of Fame, and, of course, rockets. A reception was held at this museum for Celestis' first launch from Spaceport America. For more information about this museum, please visit its contact page. 
New Mexico was also the home of several training sites utilized to train Mercury, Gemini, and Apollo astronauts. These sites include the New Mexico School for the Blind and Visually Impaired, Valles Caldera National Preserve, Taos / River Grande Gorge, and the Philmont Boy Scout Ranch. Many of these sites were used to train Apollo astronauts in identifying lunar geological features. 
For UFO fans, New Mexico is known for its infamous alleged UFO crash site in Roswell. According to the New Mexico Museum of Space History: "Roswell has seen a large tourism trade develop around the UFO crash. The UFO hype first draws visitors in, and then allows Roswell to showcase other amazing attractions such as the Roswell Museum and Art Center (displaying Dr. Robert Goddard's work), the International UFO Museum and Research Center, and Roswell International Air Center. 
"The famous July 8, 1947, front cover of the Roswell Daily Record, [stated that] the Roswell Army Airfield had 'captured' a flying saucer. Details within the article were taken from information released by 509th Bombardment Group intelligence officer Major Jesse Marcel. Other named individuals in the article would not figure so prominently in the building of the case of the Roswell Incident, instead of echoing names of Marcel and rancher Mac Brazel." Even for "non-believers," all the beforementioned sites are a fun visit.
The Very Large Array Radio Telescope Facility (VLA) is famous, thanks partly to its presence in the film adaptation of Carl Sagan's Contact, which stars actress Jodie Foster. According to a previous Celestis blog, this facility "is a set of 82-foot diameter radio telescopes that, together, constitute the most advanced radio telescope array on Earth. Astronomers use the VLA to study quasars, pulsars, supernovas, black holes, the Milky Way, and other galaxies. The facility is located about a two-hour drive from Albuquerque, 50 miles west of Socorro. The Visitor Center features an award-winning documentary narrated by Jodie Foster, plus exhibits describing radio astronomy and the VLA telescope. A self-guided walking tour features large, informative signs and takes you to the base of one of the giant dish antennas. A gift shop offers VLA souvenirs and educational materials." 
The VLA is now open to the public from Thursday to Sunday, 9 a.m. to 4 p.m. Mountain time; however, the site requires advance purchase and timed entry admission. Please visit the VLA's website to schedule a visit. 
New Mexico is also ideal for astronomers at all experience levels since its open areas and dark, unpolluted skies allow for excellent observations. Visit such sites as the Tombaugh Observatory, the University of New Mexico Campus Observatory, or the Valles Caldera National Preserve. Or, if solar observing is your thing, visit the Sunspot Solar Observatory. 
A previous Celestis blog reviewed other historic New Mexico sites of note: "Other interesting sites to note include the Bradbury Science Museum, part of the Los Alamos National Laboratory, where the first atomic bomb was developed; the National Museum of Nuclear Science & History in Albuquerque; and Chaco Culture National Historic Park, site of an ancient Native American people who were expert stargazers."
***** 
This article is excerpted from previous Celestis blogs, A Brief Overview of the New Mexico Space Trail, Touring the New Mexico Space Trail, and New Mexico Attractions, Museums, and Parks.
Further Reading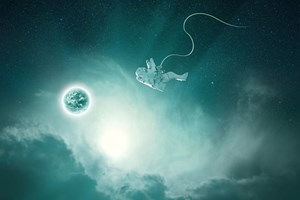 Why did Celestis' Director of Content, Emily Carney, purchase her own Celestis MindFile™? The answer is not as apparent as it might seem.

By Emily Carney on 11/25/2022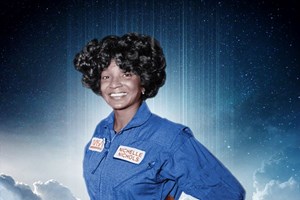 When Star Trek's Nichelle Nichols died in late July at age 89, she was lauded as the trailblazer she was during her lifetime. However, her story is far from over. In early 2023, she will fly alongside the DNA of her son, Kyle Johnson, aboard Celestis' Enterprise Flight. In addition, the Nichelle Nichols Foundation – announced today, on what would have been her 90th birthday – will continue to promote diversity in STEM fields.

By Celestis on 12/28/2022