Share
The Celestis Foundation

:
Celestis fulfills the dreams of spaceflight not only through its memorial spaceflights, but also through its non-profit foundation.  When you choose Celestis Memorial Spaceflights, you're helping to create a brighter future for humanity on Earth and in space.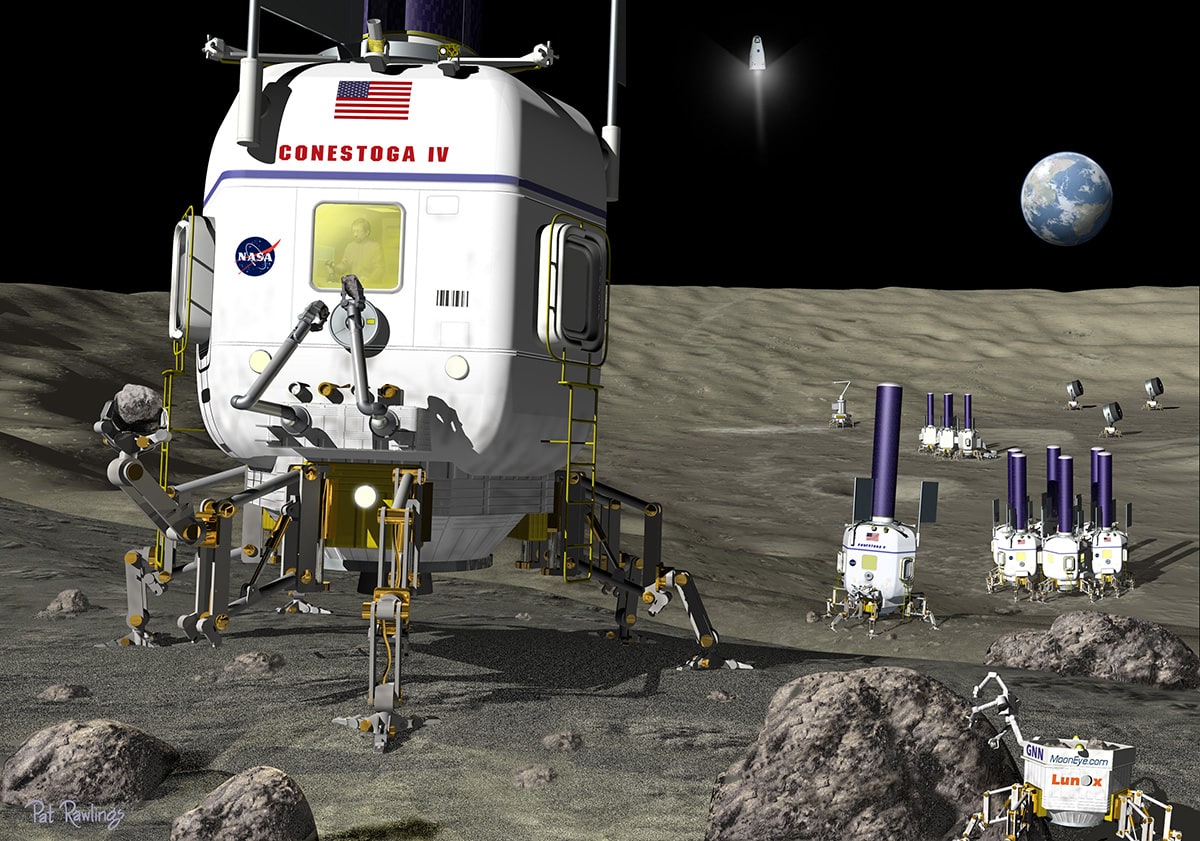 The Celestis Foundation supports the exploration and development of the final frontier. Image Credit: NASA
Since its creation in the 1990s, the Celestis Foundation has supported a number of organizations that work to promote humanity's future in space.  One such beneficiary is the National Space Society, an international grass-roots organization based in Washington, D.C., that focuses on educational projects and the creation of a spacefaring civilization. In 1996 the Celestis Foundation awarded its Entrepreneur Grant to the XPRIZE Foundation's efforts to stimulate private sector space transportation initiatives. 

Contact us for more information or to receive launch updates
Indeed, throughout its history Celestis has flown with small to medium-sized launch service providers – participants in what is often referred to as "NewSpace" – companies such as Orbital Sciences Corporation (now part of Orbital ATK), SpaceX, UP Aerospace, Surrey Satellite US (now General Atomics) and Rocket Lab.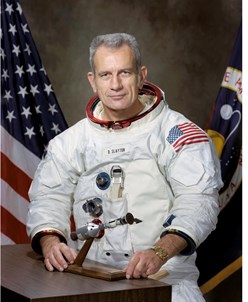 Celestis is offered by Space Services Inc., which traces its corporate roots to Space Services Inc. of America (SSIoA) – the pioneering company that in 1982 launched the world's first privately funded mission to space.  This space commerce legacy underlies the goals of Celestis and the Celestis Foundation. In 1996 the Foundation awarded its Charitable Organization Grant to the Donald K. "Deke" Slayton Museum in Sparta, Wisconsin, established in memory of the Mercury astronaut (pictured here) who served as docking module pilot on the Apollo-Soyuz mission in 1975 and as president of SSIoA. In 2001 The Celestis Foundation awarded its Charitable Organization Grant to the Space Business Archives, which is a 501 (c) 3, non-profit organization that preserves and makes accessible the history of the commercial space industry. Archives activities include the collection and preservation of historical materials, the development of exhibits, and research support to students, historians, entrepreneurs, policy-makers and anyone else with an interest in the private development of space.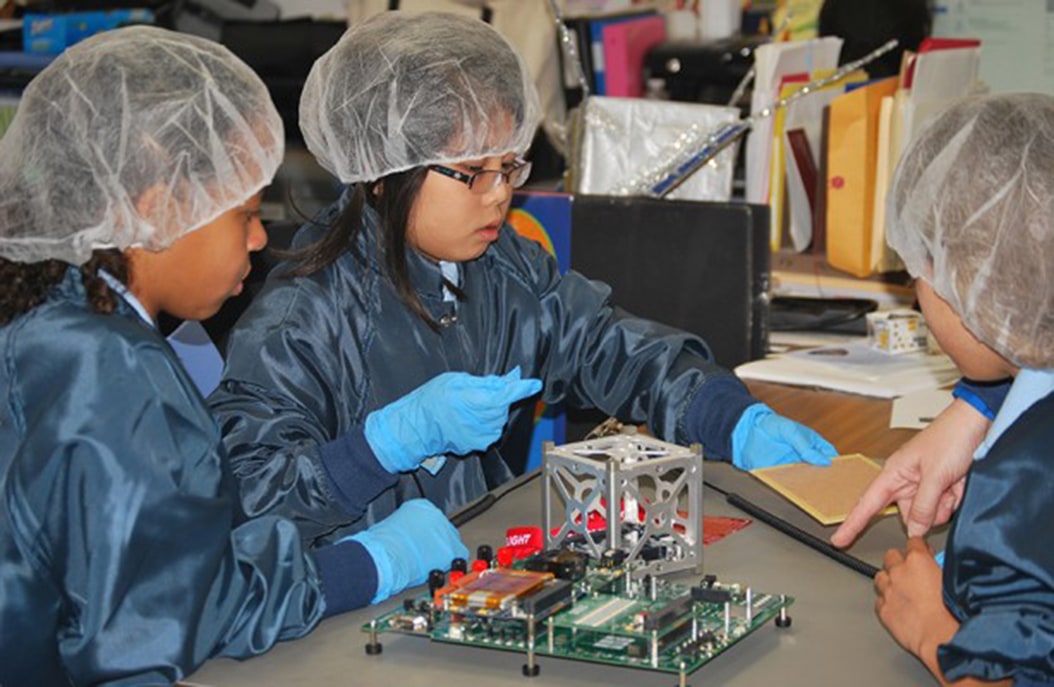 Elementary students building a small satellite. Image Credit: NASA
While fostering NewSpace companies and space entrepreneurship is important, the Celestis Foundation devotes special attention to students, providing educational opportunities about our future in space and the adventure of space exploration. For example, in 2006 the Celestis Foundation became a Gold Sponsor of the 14th Annual Frank J. Redd Student Scholarship Competition, which provides college students with the opportunity to share their work on small satellite concepts and missions at the annual Small Satellite Conference. The AIAA/Utah State University Conference on Small Satellites has become internationally recognized as the premier conference on small satellites.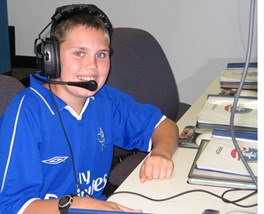 The Celestis Foundation has also supported Space Camp, which, as Space Camp puts it, "challenges trainees to transcend from 'What if?' to 'Can do!'" Several Space Camp alumni have become scientists, engineers and astronauts.  Also in 2006 the Celestis Foundation made a donation to Cowboys for Kids, a non-profit organization in Arizona that raises funds for disadvantaged children, handicapped children, children suffering from illnesses, and all children who are in need. Cowboys for Kids was a favorite charity of Star Trek actor James Doohan, who has flown on three Celestis Memorial Spaceflights, and will fly on Celestis' first flight into deep space, the Enterprise Flight.
On rare occasions the Celestis Foundation even helps families arrange memorial spaceflights for people who achieved notable accomplishments in the aerospace field. One such beneficiary is Celestis Heritage Flight participant Frank Clark Sietzen, Jr. (pictured at left), an award-winning space journalist, author and editor. He served as the first Washington, D.C. Bureau Chief for Space.com and was the Director of Communications for the National Space Society and the editor of its Ad Astra magazine. Another example is Kara Renee Haughey (pictured below) who worked with the Astronaut Scholarship Foundation and the Astronaut Hall of Fame at Kennedy Space Center, from which she too will be launched into Earth orbit aboard the Heritage Flight.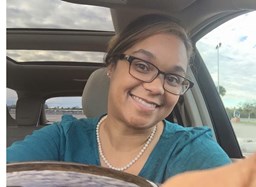 Whether it's doing business with NewSpace aerospace companies, preparing the next generation of space entrepreneurs, or supporting other non-profit space-related organizations, Celestis and its Foundation support the creation of a bright future for people on, and off, planet Earth.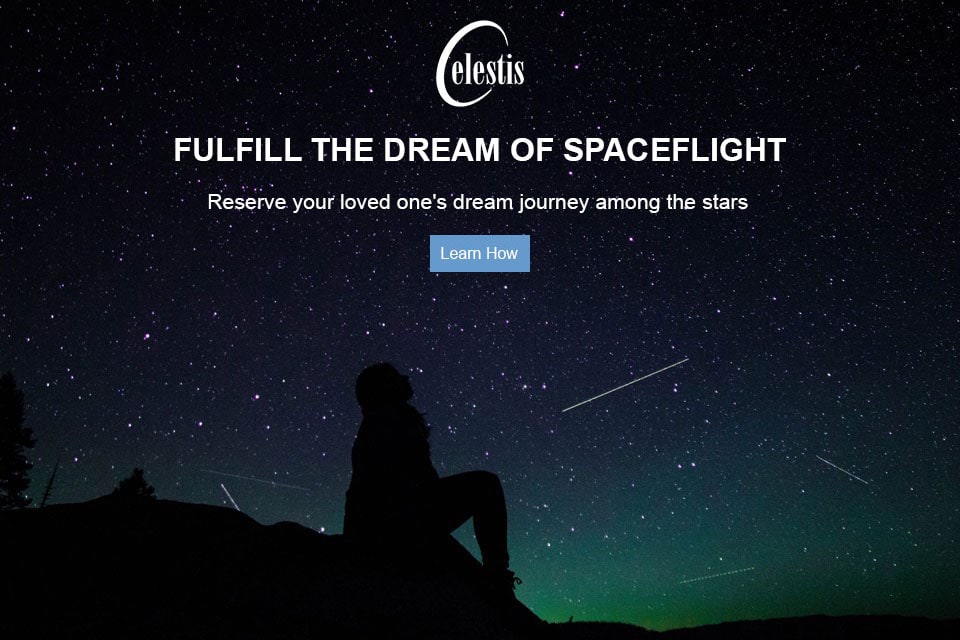 Further Reading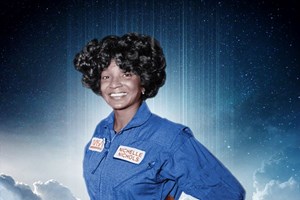 When Star Trek's Nichelle Nichols died in late July at age 89, she was lauded as the trailblazer she was during her lifetime. However, her story is far from over. In early 2023, she will fly alongside the DNA of her son, Kyle Johnson, aboard Celestis' Enterprise Flight. In addition, the Nichelle Nichols Foundation – announced today, on what would have been her 90th birthday – will continue to promote diversity in STEM fields.

By Celestis on 12/28/2022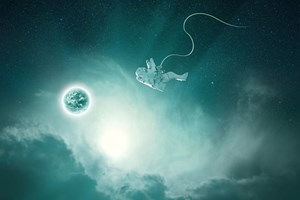 Why did Celestis' Director of Content, Emily Carney, purchase her own Celestis MindFile™? The answer is not as apparent as it might seem.

By Emily Carney on 11/25/2022