The #1 Outdoor Memorial Idea for the Space Enthusiast in your Life
Share
The #1 Outdoor Memorial Idea for the Space Enthusiast in your Life

: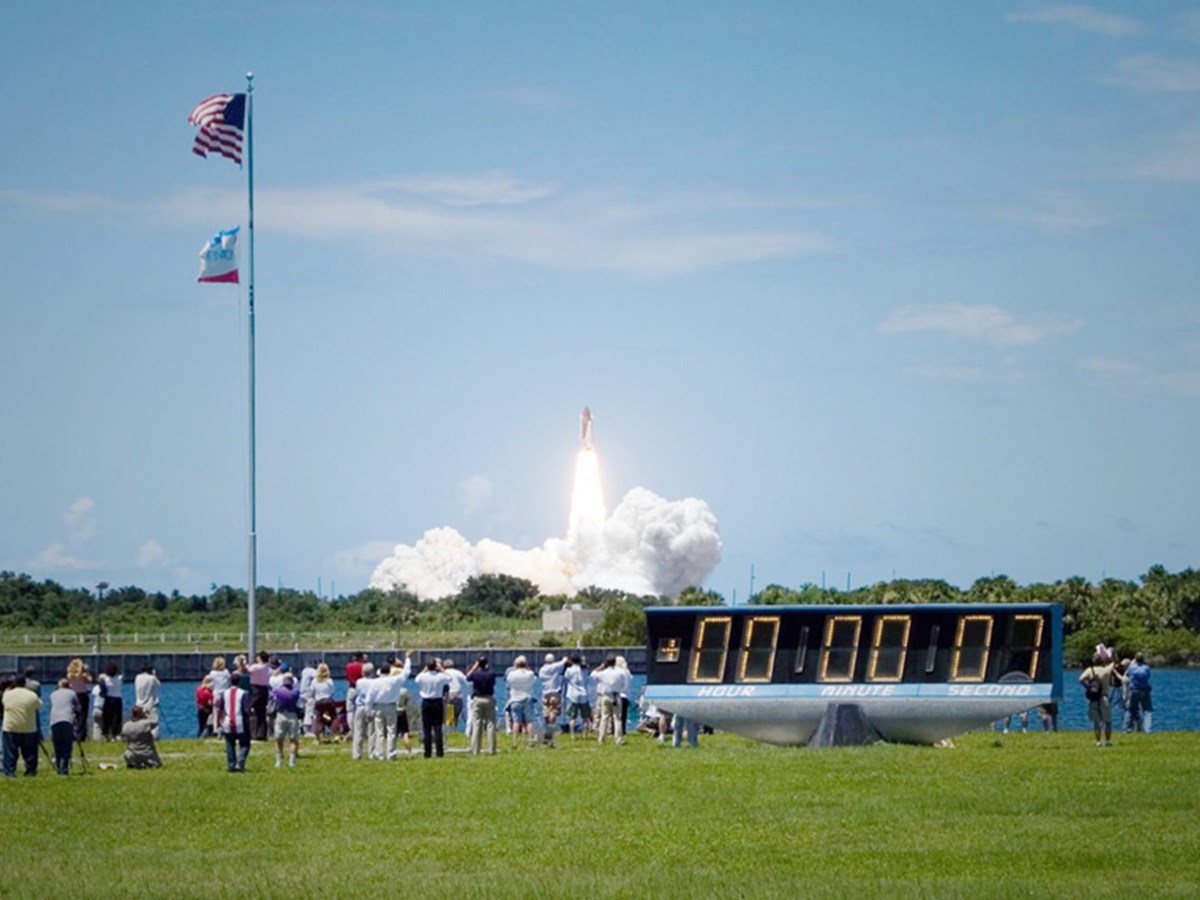 Space as the Final Frontier
Have you or a loved one dreamed of traversing the stars and living an epic life zipping through the galaxy? Maybe the stars have always been your life's passion and fascination.
There's a way to travel space WITHOUT being an astronaut or billionaire entrepreneur.
Whether a Professional Space Enthusiast, Science Fiction Enthusiast, Space Hobbyist, or general Space Admirer, the Final Frontier could be the final destination if you choose an outdoor memorial service. When you do this, your cremated remains could quite literally stay among the stars or explore the depths of space.
Planning for the inevitable:
Losing a loved one is one of life's most difficult trials, and you can never be fully equipped when it's their time to pass on. Coming up with a Memorial Service Idea that properly honors their memory can prove to be difficult, but it's not impossible. It's essential to maintain a healthy environment for self-healing and celebrate their life in a way that honors who they were and what they loved.
Suppose a traditional funeral or church service doesn't feel like the right fit as a commemoration. In that case, a personalized outdoor memorial idea might be the best way to honor the life of a Space Enthusiast.
Hosting an outdoor personalized service that holds special meaning for both the deceased AND the gathered family and friends helps create an atmosphere of healing for all parties involved and allows you to have room to celebrate your loved one's life. In addition, family members and friends can pay tribute in a way that truly honors the interests and passions of your deceased. For your Space Lover, that could look like a Memorial Spaceflight Mission with Celestis.
How it works
Space Flight and traveling past Earth's horizon might have always been a goal, and with Celestis Memorial Spaceflight Missions, that goal can become a reality.
There are multiple destinations that the rocket could take the cremated remains. Whether it's the desire to soar into space and then back down to earth to check off one final bucket list item, or to spend all of eternity in the atmosphere, lunar orbit or even into deep space, there are options to honor your loved one with a unique celebration.
Once a destination for your loved one is chosen, a portion of their ashes is placed on a rocket for the designated Launch Day. On the days leading up to the launch, family members and close friends hold a memorial for the late individual's memory and honor. This Unique Outdoor Memorial Idea involves time for reflection, celebration, and healing during the launch event.
Lift Off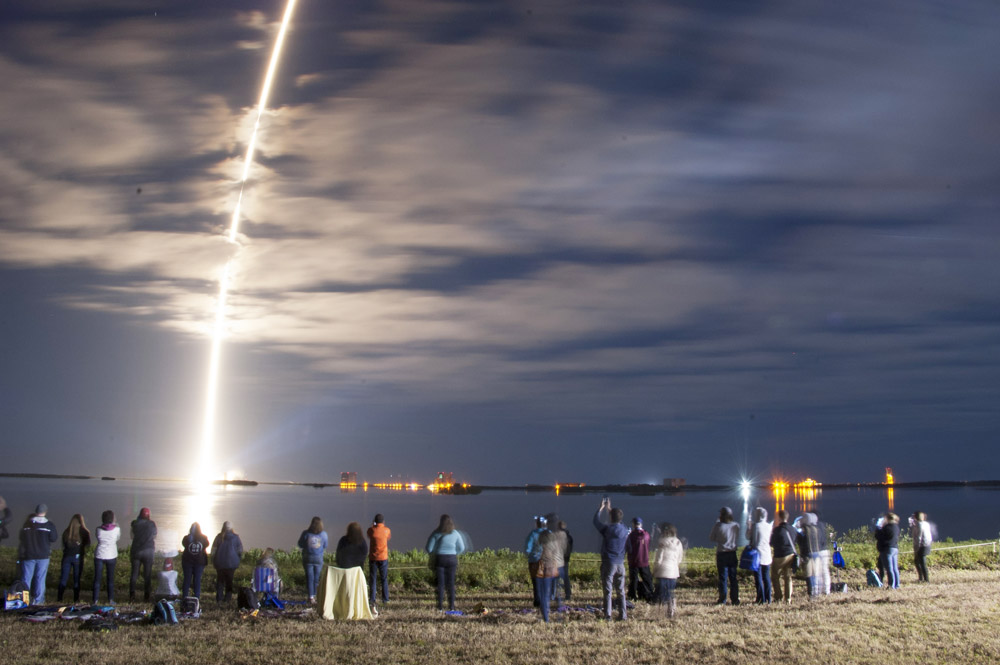 On the designated launch day, it's finally time for the outdoor memorial, sending the deceased on their space mission! Family members and friends gather at the liftoff site to say their goodbyes and watch their loved one blast off into the grandeur and mystery of space-The Final Frontier.
Why Celestis is the #1 Outdoor Memorial Idea for a Space Enthusiast
How many times have you attended a service for a loved one, be it a traditional funeral or church service, and felt it did not properly honor or pay tribute to the deceased and their passions? For a Space Enthusiast, it only seems fitting that their memorial be a rocket taking off into space towards the stars. Celestis helps fulfill a dream of traversing space for the deceased and provides the opportunity for family members and friends to hold lifelong memories of their deceased's send-off.
One of the best things to see is how much attention and care Celestis brings to the table. While they bring special meaning back to the loved one's memorial through a personalized funeral service, they also give ample dedicated time to each deceased individual's gathered family and friends. The entirety of the launch event lasts a total of three days, including memorials, conversations, and a takeoff viewing from the launch pad. Thus, they truly create the best environment for the healing of the living and commemoration of the deceased.
In addition to the Launch Event itself, they also have options for after the service. If a "Voyager" destination package is chosen for the deceased individual, there's an additional tracking option to see where and how far into Deep Space they've traveled. So not only do they hold the launch event, but they also allow you to watch your loved one explore the galaxy.
Celestis has assisted in celebrating and honoring loved ones with a passion for space for the past 20+ years. They've sent out 22 previous missions with designated flight badges for each space send-off. In addition, you can see the custom badges with the attendants of the flight. You can also find shared anecdotes and testimonials for each takeoff and launch viewing.
This outdoor memorial idea is the best idea for a Space Enthusiast because their cremated remains would, quite literally, forever remain among the stars.
Further Reading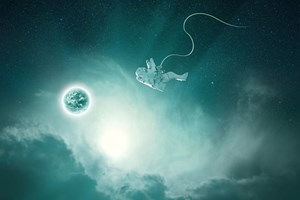 Why did Celestis' Director of Content, Emily Carney, purchase her own Celestis MindFile™? The answer is not as apparent as it might seem.

By Emily Carney on 11/25/2022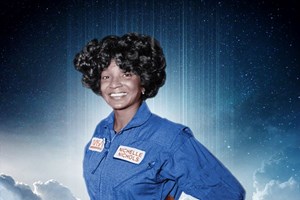 When Star Trek's Nichelle Nichols died in late July at age 89, she was lauded as the trailblazer she was during her lifetime. However, her story is far from over. In early 2023, she will fly alongside the DNA of her son, Kyle Johnson, aboard Celestis' Enterprise Flight. In addition, the Nichelle Nichols Foundation – announced today, on what would have been her 90th birthday – will continue to promote diversity in STEM fields.

By Celestis on 12/28/2022