Women in Space - How Lucille Ball Saved Star Trek® and the Impact on NASA
Share
Women in Space - How Lucille Ball Saved Star Trek® and the Impact on NASA

: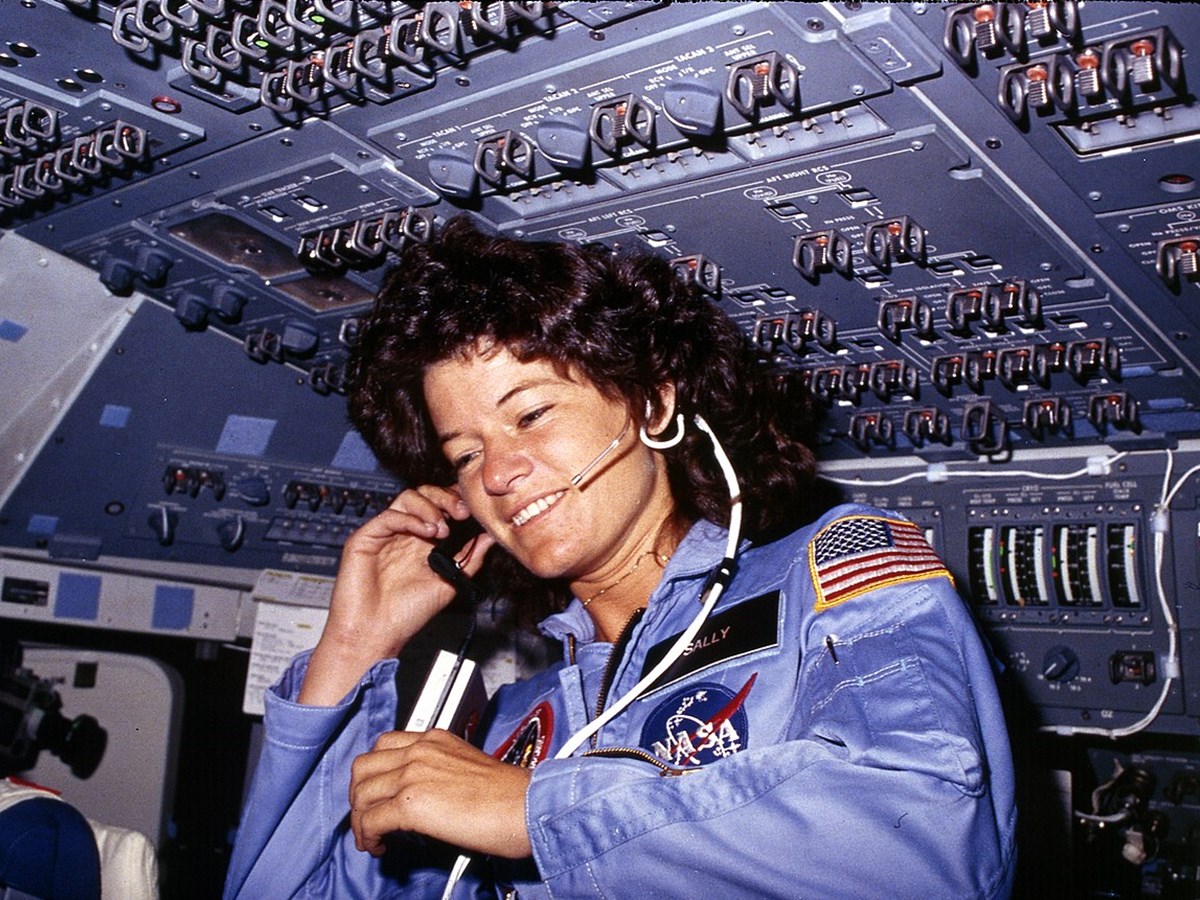 Women have always played a pivotal role in space exploration. From key roles in sci-fi fantasy television shows and movies to real-life scientific heroines, the impact of women is undeniable, and we celebrate it.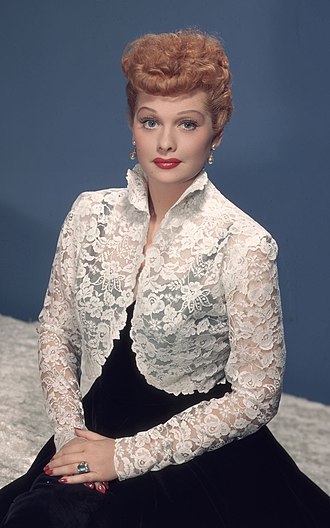 Photo: Wikimedia Commons
Did you know that Star Trek® almost didn't make the network? After a failed pilot, Lucille Ball not only advocated for a second pilot but circumvented the board of her production company, putting up her own money to ensure that the show had another chance. But for the tenacity and support of Lucille Ball, Star Trek® might not be the cultural institution it is. The Star Trek® website says the Ball is one of the most influential people in the show's history. "NBC could have passed on Star Trek® overall, but Ball, who believed in the project, stepped in and saved the day in a move that would've made every Starfleet captain proud. Little did she know that the show would have far-reaching implications, much more than just quality entertainment.
Star Trek launched with a strong cast showcased a crew of multi-racial actors in key roles aboard the USS Enterprise. It was the first time that a mainstream television show depicted people of color in critical positions that were not overshadowed by stereotypes of the era.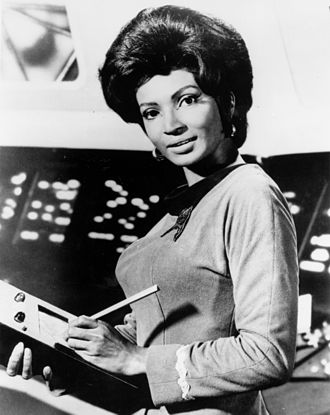 Photo: Wikimedia Commons
Despite the success of Star Trek in its first season, Nichelle Nichols, who played Nyota Uhura, considered leaving the show in favor of an offer to perform on Broadway. However, Gene Roddenberry, the creator of Star Trek®, was disappointed when she submitted her notice to leave on a Friday afternoon. Rather than accept her resignation, he encouraged her to think about staying on with the show over the weekend. They agreed to talk about it the following Monday.
The following evening, Ms. Nichols attended an NAACP event and was introduced to Martin Luther King Jr. It was at that event that the conversation she had with Dr. King convinced her to stay on with the show when he shared that Star Trek® was the only show he and his wife allowed his young daughters to stay up past their bedtime to watch.
The reason? Because of her.
Because Ms. Nichol's character, Lt. Uhura, the communications officer, was an intelligent, articulate, black woman that played a critical role in the Star Trek® missions. Her character was the first black female role that didn't fall into the trope of black stereotypes. Dr. King shared that she was an example to his daughters and an example to the entire country of the dignity and intelligence of black women, and he begged her not to leave.
History shows that of course, Ms. Nichols did NOT leave Star Trek® for Broadway. Instead, she enjoyed a healthy career playing Lt. Uhuru from 1966-1982 in both the original television series and several Star Trek® movies. She was a great example to little girls everywhere that women could play a critical role in space exploration.
Ms. Nichols' contributions extended beyond the fantasy of Star Trek® and into the reality of NASA when she was recruited to help promote the program and recruit astronauts. Oscar Wilde said, "Life imitates art far more than art imitates life," and the role she played on TV and film paved the way for her contributions in growing NASA.
Like the fantasy world of Star Trek®, NASA's genesis was heavily influenced by women. The beginnings of NASA can be traced back to 1915 with the creation of the National Advisory Committee for Aeronautics (NACA). Women have been an integral part of NACA/NASA operations since 1922, playing essential roles such as mathematician, computer, astronaut, engineer, and supervisors.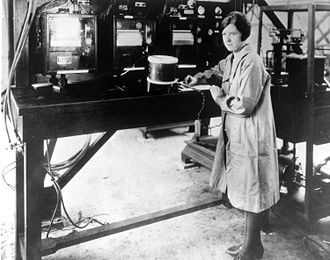 Photo: Wikimedia Commons
As the first woman hired by the NACA in 1922, Pearl Young served in the Instrument Research Division, responsible for "constructing, calibrating, and repairing virtually all instruments carried on aircraft." She quickly became an integral part of the organization spending nearly 40 years with the organization until her retirement in 1961.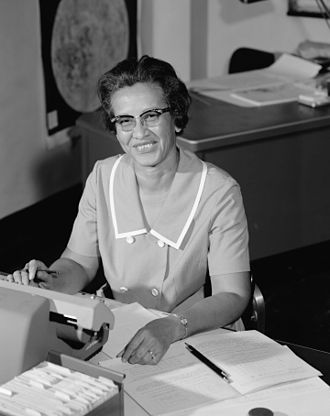 Photo: Wikimedia Commons
Katherine Johnson was also employed by NACA (the precursor to NASA) in 1953 and worked there until 1986. She was a mathematician that calculated trajectories for NASA missions. It was said that John Glenn asked that Ms. Johnson hand-check the computer-generated calculations for his orbital mission, claiming that if she said they were good, he was willing to go into space. In 1960, she became the first woman in the division to receive author credit on a paper titled "Determination of Azimuth Angle at Burnout for Placing a Satellite over a Selected Earth Position."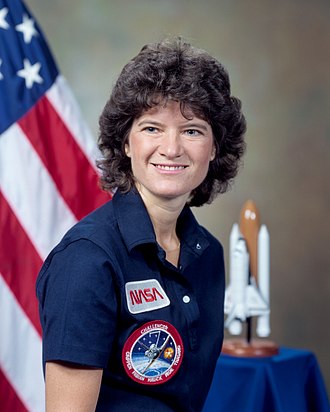 Photo: Wikimedia Commons
It would be 61 years from the first female hire until NASA put a woman into space. Sally Ride's initial flight in 1983 as the first female US astronaut was the culmination of decades of pressure from both the media and scientists to include women in the astronaut corps. Ride applied to NASA when she responded to a NASA advertisement in her college paper. At the time, NASA was dominated by military test pilots. When she left NASA in 1987, she was the director of the exploration department. After that, she became a professor of physics and director of the California Space Institute at the University of California, San Diego.
The number of women at NASA has increased over the past decade. In 2012, one-third of employees were women, including 30% of supervisors and 20% of engineers. By 2017, 37% of new hires were women, and half of the latest astronauts were women.
Women have made a lasting impact on the space industry, and we celebrate their accomplishments and contributions to expanding our understanding of space.
Further Reading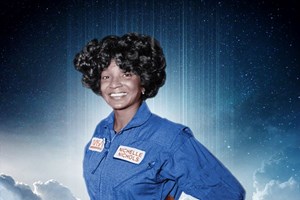 When Star Trek's Nichelle Nichols died in late July at age 89, she was lauded as the trailblazer she was during her lifetime. However, her story is far from over. In early 2023, she will fly alongside the DNA of her son, Kyle Johnson, aboard Celestis' Enterprise Flight. In addition, the Nichelle Nichols Foundation – announced today, on what would have been her 90th birthday – will continue to promote diversity in STEM fields.

By Celestis on 12/28/2022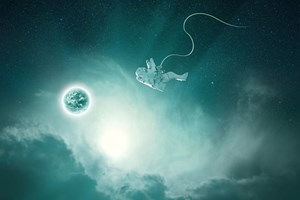 Why did Celestis' Director of Content, Emily Carney, purchase her own Celestis MindFile™? The answer is not as apparent as it might seem.

By Emily Carney on 11/25/2022