Why Enterprise Station is Different from Other Deep Space Missions, Part 2
Share
Why Enterprise Station is Different from Other Deep Space Missions, Part 2

: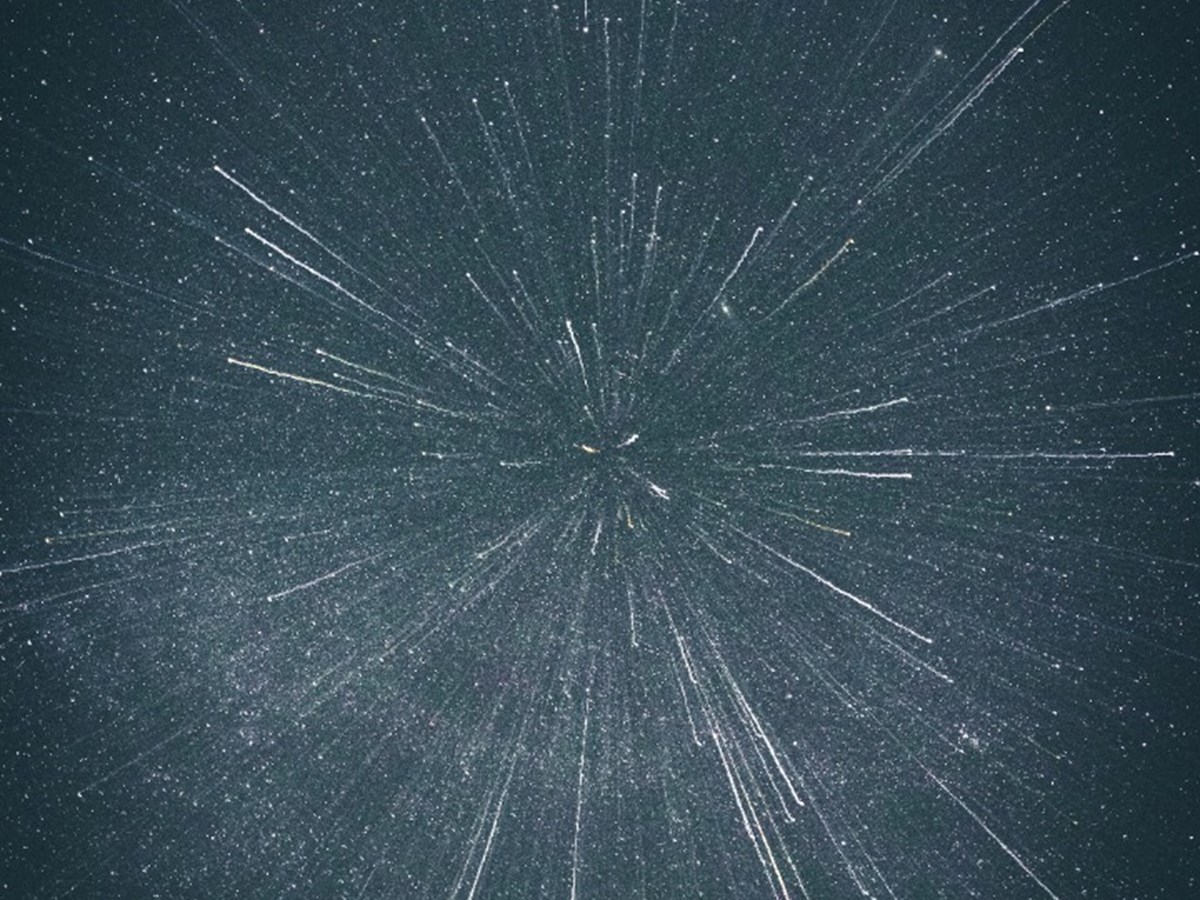 Image by Casey Horner on Unsplash
As the 20th Century stretched into the new millennium, the face of spaceflight – once relegated to government or military agencies only – began to change drastically. During the 1960s and 1970s, human spaceflight was relegated mainly to white, middle-class test pilots only. In the late 1970s, NASA added women, African-Americans, and Asian-Americans to its astronaut roster – but still, U.S. astronauts were required to be in the top percentile regarding physical health and education (i.e., those without advanced degrees and daunting workouts need not apply). As far as uncrewed spaceflight went, most satellites were either built by government or military contractors and were large and expensive; the idea of a group of "regular people" constructing a spacecraft, much more launching it, was nearly unheard of. 
Enter the 21st Century: space is no longer merely the domain of a select few entities or the very wealthy. Throughout the last two decades, space has become increasingly more accessible to regular people. In September 2021, four non-NASA civilians flew aboard the Inspiration4 mission that circled the Earth for nearly three days, proving that non-agency astronauts could successfully launch, pilot, and bring home a SpaceX Dragon crewed spacecraft. This, along with other spaceflights by civilians aboard Blue Origin and Virgin Galactic spacecraft, has opened a world of possibilities for crews in space. It became possible for even school students to build and fly CubeSats and smaller, cost-effective payloads aboard commercial rockets.
With its roots firmly implanted in the birth of commercial spaceflight, Celestis has long been dedicated to democratizing space and making it accessible to "regular folks" – like you and me. Enterprise Flight will become Enterprise Station, the first true outpost of humanity in deep space, and will be flown aboard a United Launch Alliance Vulcan rocket, which will also carry the first commercial, non-NASA lunar lander to space and ultimately to the Moon. In addition, the Celestis MindFiles™ that will be carried aboard the Enterprise Flight incentivize people worldwide to share their messages to the cosmos, whether it's a sentimental photo, artwork, poetry…or whatever you'd like to send to deep space.
Committed to Opening "The High Frontier"
Starting with its parent company, Space Services Inc. of America (SSIoA), Celestis has a long heritage rooted in the origins of commercial spaceflight. Inspired by space settlement pioneer Dr. Gerard K. O'Neill, SSIoA's founder David Hannah, Jr.'s commitment to making spaceflight more accessible to those who wanted to fly payloads at a lower cost spurred him and his team to create Conestoga 1, the first privately funded launch vehicle that successfully launched from Texas' Matagorda Island in September 1982.
In 1994, Celestis was founded by former SSIoA employees Charles M. Chafer and R. Chan Tysor to fulfill the dream of former company president and retired NASA astronaut Donald K. "Deke" Slayton, who envisioned memorial spaceflights as early as the 1980s. In 1997, Celestis' Founders Flight began the ongoing era of memorial spaceflights – and increased accessibility to space to anyone interested in having their ashes sent to Earth Orbit, suborbital space, the Moon, or deep space. Celestis also works with only established commercial launch providers, as its CEO, Chafer, is an expert in the industry with decades of experience.
The upcoming Enterprise and Tranquility Flights underscore that as private-public space partnerships have been fostered, the sky is indeed no longer the limit. Both flights will be launched aboard United Launch Alliance's new Vulcan launch vehicle, a non-NASA rocket designed to launch a variety of diverse payloads at a reasonable cost. The Tranquility Flight will also be located aboard Astrobotic's Peregrine Lander, the world's first commercial lunar lander (and the first U.S. lander to fly to the Moon since 1972's Apollo 17). Spaceflights like these set a precedent and will continue to open "the high frontier" to people worldwide that desire to place a payload in space – even in deep space, beyond Earth's orbit. 
Another facet of accessibility is how all can participate in and enjoy space events. In the Apollo and Shuttle days, one often had to be a "VIP" (a space worker, a special guest, or a celebrity) to attend space launches. Fast forward to 2023: families and friends of mission participants and guests who want to experience a space mission in real time are invited to view the Enterprise and Tranquility flight launch. If you can't attend the launch, no worries – Celestis Memorial Spaceflights will live stream the launch, ensuring a worldwide audience can partake in the excitement.

Contact us for more information or to receive launch updates
Incentives to Send Signals into Deep Space 
Let's return to the concept of sending messages to space: what would incentivize people to send their "calling card" deep into the cosmos? For thinkers such as Frank Drake, Carl Sagan, and other scientists, it was the impetus to possibly, one day, make contact and receive a response from other lifeforms that might be present in the Universe. For engineers who made the Arecibo Message, Pioneers 10 and 11, and both Voyager spacecraft possible, a motivator could have been that humanity possessed the technology to make such messages conceivable. So, what are the incentives for sending ashes, DNA, and data to deep space, where they'll orbit the Sun for eternity?
Enterprise Station is your spacecraft – meaning it represents all of humanity, not just a select lucky few. While Celestis is taking reservations for the Enterprise Flight until November 15th, Celestis MindFiles™ are just $19.95; one can send a special message, family photo, or even a piece of art/poetry to deep space that will represent you and your life on Earth. Plus, as the holiday season approaches, Celestis MindFiles™ are a gift unlike one you've ever given – an eternal, unique message to the cosmos.
Your child's art? Your wedding photo? A photo of a happy day with your family? Poetry? A tribute to your favorite science fiction? It's all up to you…Enterprise Station represents you in deep space.
*****
For more information about Celestis MindFiles™, please visit our website.
To receive a catalog or speak with a Celestis representative, please call us toll-free (U.S. and Canada): 1-866-866-1186 (International: 1-281-971-4019). Also, feel free to utilize our "Contact Us" page. For more information about our memorial spaceflight services, please visit our website. 
Further Reading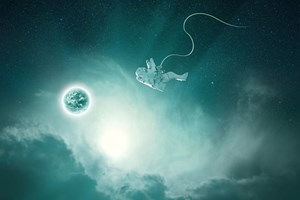 Why did Celestis' Director of Content, Emily Carney, purchase her own Celestis MindFile™? The answer is not as apparent as it might seem.

By Emily Carney on 11/25/2022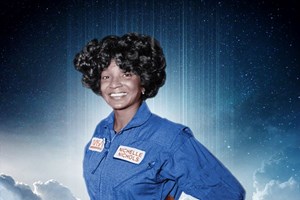 When Star Trek's Nichelle Nichols died in late July at age 89, she was lauded as the trailblazer she was during her lifetime. However, her story is far from over. In early 2023, she will fly alongside the DNA of her son, Kyle Johnson, aboard Celestis' Enterprise Flight. In addition, the Nichelle Nichols Foundation – announced today, on what would have been her 90th birthday – will continue to promote diversity in STEM fields.

By Celestis on 12/28/2022