Share
The Launch Vehicle

:
[caption id="attachment_94" align="alignleft" width="250" caption="Celestis families touring the SpaceLoft XL launch pad at Spaceport America"]
[/caption]
The Pioneer Flight
will fly aboard a SpaceLoft® XL launch vehicle, manufactured and flown by
UP Aerospace, Inc.
of Highlands Ranch, Colorado. This will be Celestis' third launch aboard a SpaceLoft® XL. Quoting from UP Aerospace's Web site, "The SpaceLoft® XL is UP Aerospace's workhorse rocket -- ideal for significant-size payloads and multiple, simultaneous-customer operations. It is a single-stage unguided sub-orbital launch vehicle designed to provide highly reliable, low-cost access to space. The vehicle's mil-spec, solid rocket motor design is space flightproven, backed by years of intensive ground qualification testing. The system offers numerous advantages including minimal on-pad effort and simplified pre-launch and launch operations." The rocket is 20.0 feet (6.1 meters) tall, has a maximum diameter of 10.4 inches (26.4 cm), and a maximum lift-off weight (including payload) of 780 pounds (354 kg) in its standard mission configuration.  It can transport up to 110 pounds (50 kg) of payloads to an altitude of 72 miles (116 km), but can fly to higher altitudes with lower-mass payloads. [caption id="attachment_95" align="alignleft" width="100" caption="SpaceLoft XL trajectory -- Click to enlarge"]
[/caption] The SpaceLoft® XL flies along a sub-orbital trajectory, meaning the spacecraft flies into space and returns to Earth, without orbiting Earth – similar to NASA's early Mercury manned spaceflights in the 1960s. This "
Earth Rise Service
" mission will launch symbolic portions of cremated remains (contained in flight capsules and modules) into space and return them to Earth via parachute recovery. Total flight time is approximately 15 minutes. Once recovered the Celestis capsules and modules will be returned to family members and loved ones, providing them with a flown keepsake. [caption id="attachment_98" align="alignleft" width="111" caption="SpaceLoft XL launch video - Click to view"]
[/caption] Liftoff occurs from
Spaceport America
, New Mexico, a launch facility owned by the State of New Mexico, and located about 45 miles (72 km) north of Las Cruces, New Mexico. Prior to liftoff, measurements are taken of upper atmospheric winds. These measurements are fed into a computer that calculates the angle and elevation at which the spacecraft's launch rail should be oriented so as to ensure a successful flight. After reentering the Earth's atmosphere the spacecraft returns to Earth by parachute, landing at
White Sands Missile Range
, which is located near Spaceport America. Technicians at White Sands Missile Range track the spacecraft throughout the flight.
Further Reading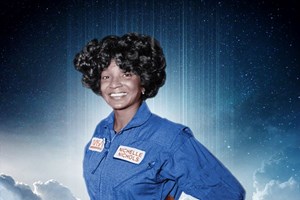 When Star Trek's Nichelle Nichols died in late July at age 89, she was lauded as the trailblazer she was during her lifetime. However, her story is far from over. In early 2023, she will fly alongside the DNA of her son, Kyle Johnson, aboard Celestis' Enterprise Flight. In addition, the Nichelle Nichols Foundation – announced today, on what would have been her 90th birthday – will continue to promote diversity in STEM fields.

By Celestis on 12/28/2022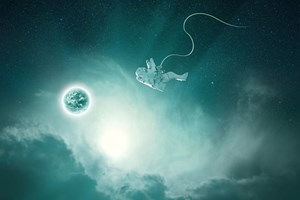 Why did Celestis' Director of Content, Emily Carney, purchase her own Celestis MindFile™? The answer is not as apparent as it might seem.

By Emily Carney on 11/25/2022