The Company that Flies Celestis Earth Rise Service Missions
Share
The Company that Flies Celestis Earth Rise Service Missions

:
The Celestis Earth Rise Service offers an excellent value for families wishing to commemorate the life of a departed loved one by fulfilling the dream of spaceflight. Celestis flies its Earth Rise missions with UP Aerospace, the leader in small system commercial rocketry.
Earth Rise affordably launches a symbolic portion of cremated remains or DNA to space. After experiencing the zero-gravity environment the individual flight capsules are returned to Earth. Earth Rise is the only memorial spaceflight option where families receive their loved one's flown capsule, still containing their loved one's cremated remains or DNA sample, as a keepsake.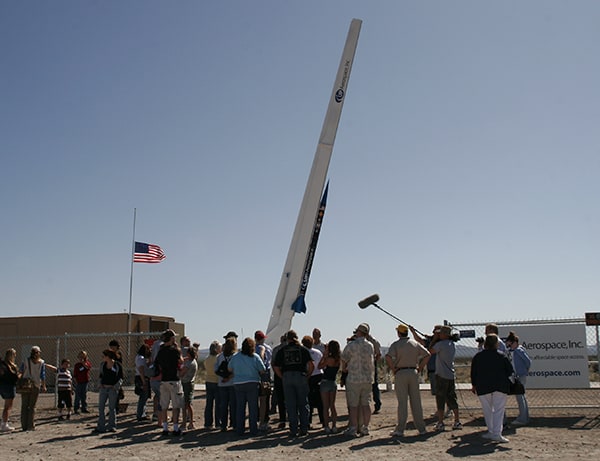 Celestis families tour the UP Aerospace launch pad at Spaceport America
Moreover, of all Celestis memorial spaceflight choices the Earth Rise Service offers families the opportunity to get the best, behind-the-scenes look at mission control and the launch pad. Launches occur at Spaceport America, New Mexico. UP Aerospace hosts Celestis guests on a tour of the launch pad and mission control the day prior to liftoff. Those on the tour actually walk into mission control and are briefed by UP Aerospace engineers and staff on launch operations. Guests also get a close-up view of the rocket that will fly their loved ones into space – an experience that is not always available to families choosing other Celestis service options.

Contact us for more information or to receive launch updates
After the tours families and friends of those on board the mission participate in a Celestis memorial service where they share memories of their loved ones. The breathtaking launch occurs the following morning: Set against the majestic beauty of the New Mexico desert, the UP Aerospace SpaceLoft rocket soars into the sky above, fulfilling your loved one's dream of spaceflight while making a memory that will last a lifetime. Read more about attending a Celestis Earth Rise launch at Spaceport America.
View this award-winning video by UP Aerospace showing the flight of the Celestis Tribute Flight.

Celestis has flown eight missions with UP Aerospace beginning with Celestis' first Earth Rise mission, the Legacy Flight, in 2007. Like other Earth Rise missions, after flying in spacer the rocket parachuted back to Earth, landing in nearby White Sands Missile Range. Over 200 people were on board this historic launch, which was witnessed by over 300 Celestis guests and members of the media.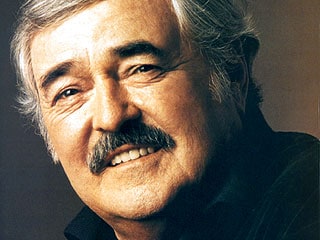 Star Trek's James Doohan
The late Star Trek actor James Doohan ("Scotty") was on board this mission, as was Mercury 7 astronaut L. Gordon Cooper. Other notable Earth Rise Service participants over the years have included:

• Ralph Bradshaw White, an award-winning cinematographer documented the expedition that found the wreck of the RMS Titanic;
• Candy Johnson, an American actress and dancer who appeared in several of the Frankie Avalon 'Beach Party' films of the 1960s;
• Randy VanWarmer, a popular singer known for his #1 hit song, "Just When I Needed You Most";
• Maria Sabaliauskas Swan, the first female airline pilot in Argentina and the first runner up in the 1967 Miss World contest.
Wende Doohan, the spouse of Star Trek actor James Doohan, speaking at a Celestis memorial service at Spaceport America
But the overwhelming majority of Earth Rise Service participants were not celebrities. Instead, they were ordinary people from all walks of life. For example:

• Warren Stearns, Jr., a police officer who had a pilot's license before he could drive, and dreamed of flying in space.;
• Ida Haag, who fed the staff and guests at so many Star Trek conventions she became known as "ConMom";
• William Peterson, a UPS delivery driver who enjoyed sci-fi and was fascinated with space and time travel;
• Charlotte Staten, who worked at the FAA and various companies as a computer programmer, software engineer, and operations research analyst. She had a passion for space travel.

Celestis Earth Rise participants Warren Stearns, Ida Haag, William Peterson and Charlotte Staten


More About UP Aerospace

UP Aerospace is a space launch and flight test service provider incorporated in 2004 to offer world-class access to space. The company specializes in advanced engineering, launch technology development, and state-of-the-art rapid and low-cost launch operations. UP Aerospace has successfully reduced the cost and scheduled time of launching experiments and commercial payloads into space with its in-house developed SpaceLoft launch platform. The company headquarters are in Denver, Colorado, with motor manufacturing and launch facilities at Spaceport America in New Mexico. UP Aerospace is currently developing an orbital launch vehicle called Spyder tailored for placing CubeSat payloads into Low Earth Orbit.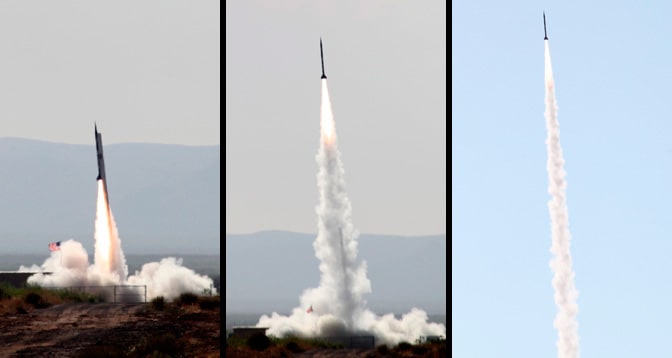 Launch of the Celestis Centennial Flight by UP Aerospace, June 21, 2013. Image Credit: NASA
In 2017 UP Aerospace and Cesaroni Technologies Inc. created a state-of-the-art solid rocket motor manufacturing and test facility at Spaceport America. The new facility, called the Space Propulsion Center (SPC), is co-owned and operated by the two companies and is adjacent to the UP Aerospace Sub-Orbital Space Launch Complex. Since 2017 the two companies have manufactured and static tested dozens of motors.

Reservations are open for Celestis' next Earth Rise mission, the Aurora Flight. Contact us to commemorate your departed loved one -- or to fly your own DNA  -- on this exciting spaceflight!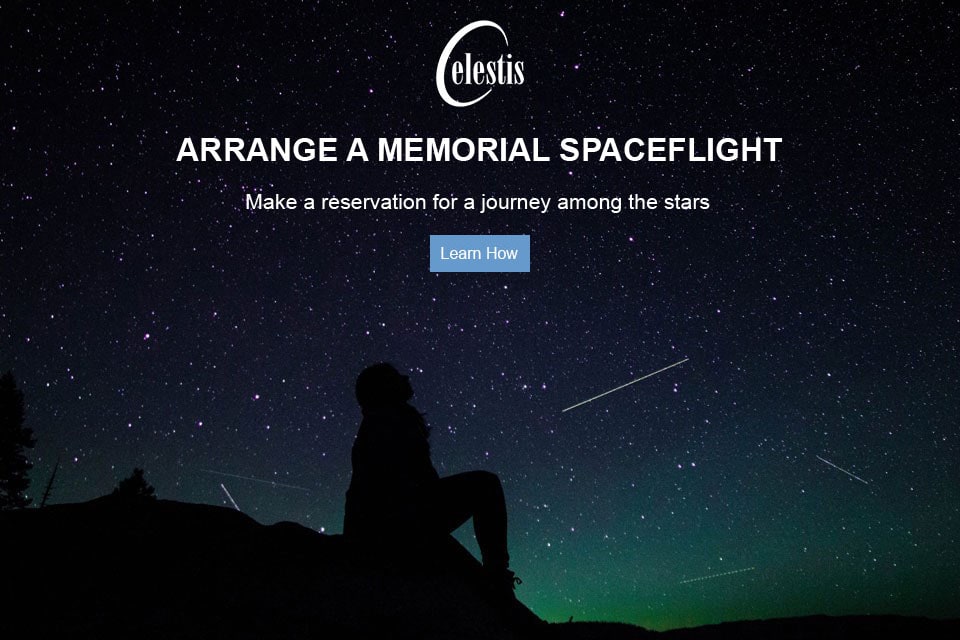 Further Reading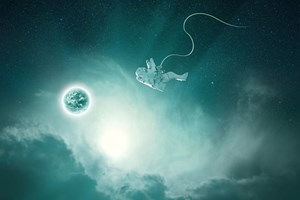 Why did Celestis' Director of Content, Emily Carney, purchase her own Celestis MindFile™? The answer is not as apparent as it might seem.

By Emily Carney on 11/25/2022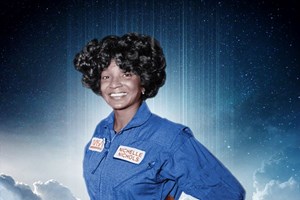 When Star Trek's Nichelle Nichols died in late July at age 89, she was lauded as the trailblazer she was during her lifetime. However, her story is far from over. In early 2023, she will fly alongside the DNA of her son, Kyle Johnson, aboard Celestis' Enterprise Flight. In addition, the Nichelle Nichols Foundation – announced today, on what would have been her 90th birthday – will continue to promote diversity in STEM fields.

By Celestis on 12/28/2022