Student Payloads on Board the Launch Vehicle
Share
Student Payloads on Board the Launch Vehicle

:
The Goddard Flight
, a Celestis
Earth Rise service
mission, is flying as a secondary payload on UP Aerospace's SpaceLoft XL launch vehicle that's projected to liftoff Friday.  The primary payload is a set of 27 experiments of elementary, junior high, high school and college students from New Mexico, Arizona and Texas.  The New Mexico Space Grant Consortium (NMSGC) at New Mexico State University is sponsoring the launch of this primary payload. The rocket will loft 27 student experiments into space from Spaceport America, culminating nearly a year of development and planning. "Working together with our partners at UP Aerospace and many other dedicated, talented professionals," said NMSGC Director Dr. Pat Hynes, "we are making every effort to assure the success of this unique scientific opportunity for the students." The student launch program was created by the NMSGC to promote science, technology, engineering and mathematics programs for area students. This program supports the integration of space science in the classroom by providing annual access to space for student experiments at the end of each academic year. Experiments include 35 sensors such as carbon dioxide detectors, electromagnetic field, radiation, acceleration, temperature, pressure and electricity sensors.  For example, students at Desert Ridge Middle School, Albuquerque, New Mexico have an experiment on board that will measure the Earth's magnetosphere (the region in space whose shape is determined by the Earth's internal magnetic field) as the rocket travels from Earth to space and back.  Students at Picacho Middle School, Las Cruces, New Mexico will study the success of packing materials in launching fragile items to space.  And students at both Sierra Middle School and Zia Middle School in Las Cruces, New Mexico want to know how four common raw materials (nickel, brass, copper, and silver) used to build space-rated hardware and equipment behave thermodynamically from launch to landing. Descriptions of all the student experiments are available online at
LaunchNM.com/payloads.php
The New Mexico Space Grant Consortium is a member of the congressionally funded National Space Grant College and Fellowship Program that is administered by NASA and sponsored by New Mexico State University. The program promotes and inspires lifelong learning in areas of science, technology, engineering and mathematics as it pertains to space-related activities. The consortium supports a wide range of projects and scholarship opportunities, including the Student Launch Program.
Read a newspaper column by NMSGC Director Dr. Pat Hynes
about her motivation for making these annual education launches a reality.
Further Reading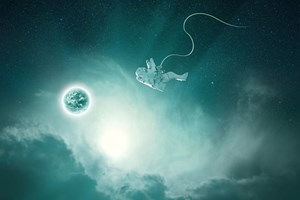 Why did Celestis' Director of Content, Emily Carney, purchase her own Celestis MindFile™? The answer is not as apparent as it might seem.

By Emily Carney on 11/25/2022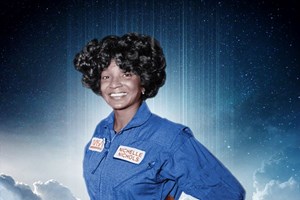 When Star Trek's Nichelle Nichols died in late July at age 89, she was lauded as the trailblazer she was during her lifetime. However, her story is far from over. In early 2023, she will fly alongside the DNA of her son, Kyle Johnson, aboard Celestis' Enterprise Flight. In addition, the Nichelle Nichols Foundation – announced today, on what would have been her 90th birthday – will continue to promote diversity in STEM fields.

By Celestis on 12/28/2022