Celestis Salutes the Space Shuttle Program
Share
Celestis Salutes the Space Shuttle Program

:
Most of the people who fly on board Celestis memorial spaceflights had an interest in space exploration, science fiction and/or astronomy. Indeed, many Celestis flight participants have worked in the space program, either at NASA or for its contractors.

(
More info...
)  So as NASA's space shuttle program comes to a close, Celestis honors the space agency, astronauts, scientists, engineers, technicians, contractors, elected representatives and taxpayers who made the shuttle program a reality. [caption id="attachment_426" align="aligncenter" width="450" caption="During Discovery's second flight, launched on Nov. 8, 1984, another "first" was achieved — the deployment of two communications satellites and the retrieval of two others through the use of the manned maneuvering units. Above, astronaut Dale Gardner holds up a "For Sale" sign after capturing the satellites. Image Credit: NASA"]
[/caption] In a sense, the space shuttle era began with science fiction. Before the shuttle could fly in space, engineers had to demonstrate that the spacecraft could fly in Earth's atmosphere like a glider and land on a runway. So in 1977 NASA flew a number of atmospheric test flights of a shuttle NASA had originally intended to name "Constitution." However, fans of the
Star Trek
television series mounted a successful letter-writing campaign to the White House urging President Ford to name the shuttle "Enterprise."
The Enterprise
was never launched into space, and is on display at the National Air and Space Museum's
Steven F. Udvar-Hazy Center
in Chantilly, Virginia, located near Washington Dulles International Airport. [caption id="attachment_423" align="aligncenter" width="450" caption="In 1976, NASA's space shuttle Enterprise rolled out of the Palmdale, CA manufacturing facilities and was greeted by NASA officials and cast members from the 'Star Trek' television series. From left to right they are: NASA Administrator Dr. James D. Fletcher; DeForest Kelley, who portrayed Dr. "Bones" McCoy on the series; George Takei (Mr. Sulu); James Doohan (Chief Engineer Montgomery "Scotty" Scott, and a Celestis flight participant); Nichelle Nichols (Lt. Uhura); Leonard Nimoy (Mr. Spock); series creator Gene Rodenberry (a Celestis flight participant); an unnamed NASA official; and, Walter Koenig (Ensign Pavel Chekov). Image Credit: NASA"]
[/caption] Starting with its first launch into space on April 12, 1981 with the space shuttle
Columbia
and continuing with
Challenger
,
Discovery
,
Atlantis
and
Endeavour
, the spacecraft has carried people into orbit repeatedly, launched, recovered and repaired satellites, conducted cutting-edge research and built the largest structure in space, the
International Space Station
. Who can forget the thrilling December 1993
Hubble Space Telescope
service repair mission that repaired the telescope's faulty optics, resulting in some of the most spectacular photos we have ever seen of the universe? Who can forget the flights of the Manned Manuevering Unit in the 1980s? On the other hand, who can forget the tragic losses of the
Challenger
in 1986, the
Columbia
in 2003 and, most importantly, the crews of those two missions? [caption id="attachment_424" align="aligncenter" width="450" caption="Astronaut Bruce McCandless on a spacewalk using the manned maneuvering unit (MMU) on STS-41B, February 1984. Image Credit: NASA"]
[/caption] Overall, though, the space shuttle program has had a successful launch rate. Like most spacecraft, though, the shuttle fleet experienced its share of launch delays, which result from technical or weather-related reasons. The Associated Press conducted a study in 2007 of shuttle launch performance and found that of the 118 shuttle missions that had flown by 2007, 47 were launched on time. Indeed, Celestis spacecraft often experience launch delays as well: This is par for the course in the aerospace world. As we move forward into a new era of space exploration, marked by commercial launch services, nanosatellites, space tourism and other innovations, we honor the significant contribution of the space shuttle program to our future.
Further Reading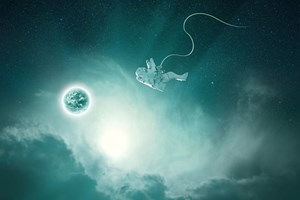 Why did Celestis' Director of Content, Emily Carney, purchase her own Celestis MindFile™? The answer is not as apparent as it might seem.

By Emily Carney on 11/25/2022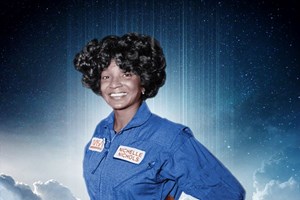 When Star Trek's Nichelle Nichols died in late July at age 89, she was lauded as the trailblazer she was during her lifetime. However, her story is far from over. In early 2023, she will fly alongside the DNA of her son, Kyle Johnson, aboard Celestis' Enterprise Flight. In addition, the Nichelle Nichols Foundation – announced today, on what would have been her 90th birthday – will continue to promote diversity in STEM fields.

By Celestis on 12/28/2022