An eternal memorial among the stars to honor a remarkable life
Share
An eternal memorial among the stars to honor a remarkable life

:
by Diana Ionescu, contributing writer
"The purpose of life is to live it, to taste experience to the utmost, to reach out eagerly and without fear for newer and richer experience." — Eleanor Roosevelt
Are you an explorer constantly reaching for new and richer experiences? With a Celestis Memorial Spaceflight, you embark on the ultimate adventure—a fitting celebration of a life well and fully lived. Our participants, including many intrepid pioneers in their fields, embody the spirit of fearless exploration that put humans in space. When you reserve a spot aboard a Celestis flight, you join an elite group of courageous trailblazers who spent their lives learning, exploring, and pushing the boundaries of known science and technology.

An exceptional celebration of exceptional lives

Some people never stop reaching for the stars. These are the innovators who blaze new trails and make achievements like spaceflight possible. From accomplished astronauts and scientists to beloved artists – and to ordinary people from all walks of life who strived for excellence in everything they did – Celestis participants, in their own unique ways, show us what's possible when you test the boundaries of your skills, your profession, or your society.

Many Celestis participants took to the skies, spending their careers as commercial or military pilots. Maria Sabaliauskas Swan's unique story is an inspiration for young girls and anyone who dreams of breaking past societal norms. Swan claims the title of Argentina's first female airline pilot—not to mention that of Miss Argentina and Miss World runner-up. Her remains flew aboard the Celestis Centennial Flight in 2013, a Celestis Earth Rise Service mission launched from Spaceport America in New Mexico, not far from where she spent the end of her adventurous life.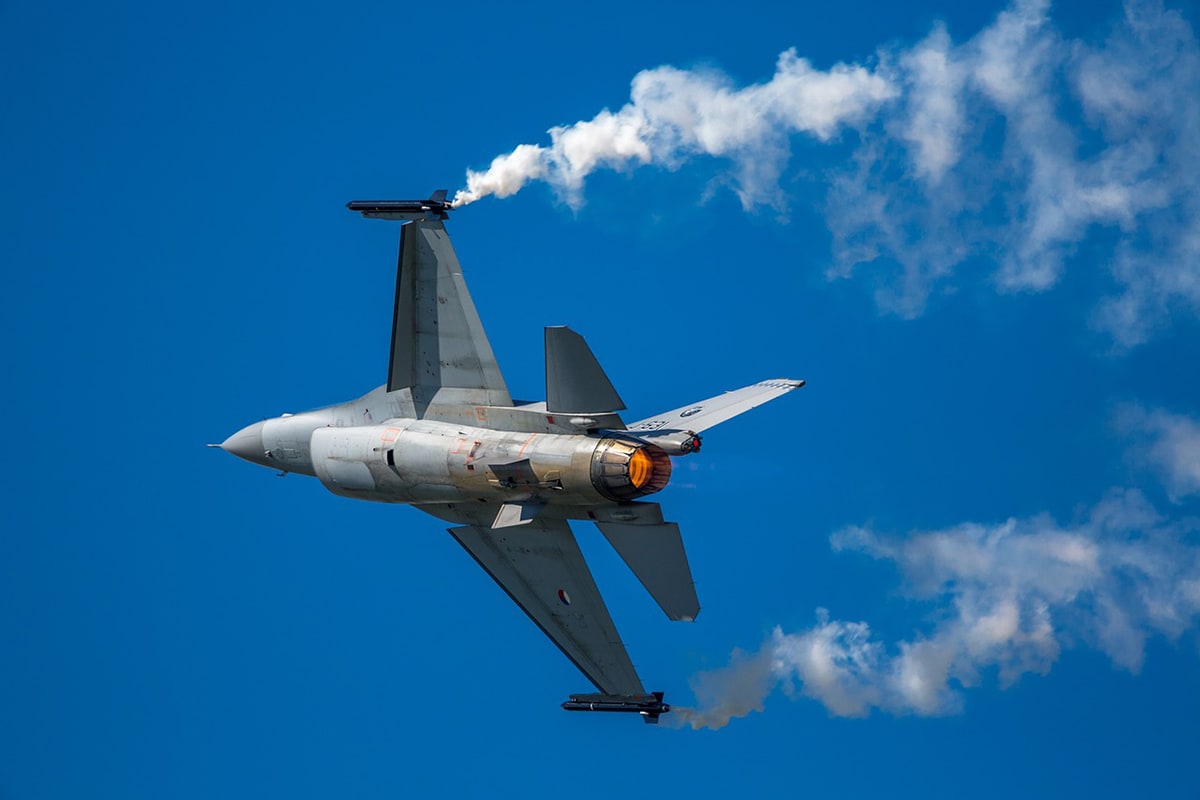 James D. McEachern, chief flight test engineer on many important aircraft built by Consolidated, Convair and General Dynamics, made influential contributions to aerospace. Though he flew with some of the world's most famous pilots—including Charles Lindbergh, Chuck Yeager and Howard Hughes—he never achieved one dream: flying to space. After finding Celestis, his son Eric realized he could finally make his father's unfulfilled wish a reality. McEachern's remains flew aboard the Pioneer Flight in 2010, joining other exceptional people from around the world.

Some of our participants helped further space exploration in different ways: James Doohan, best known for portraying the iconic "Scotty" in Star Trek, inspired generations of young sci-fi fans to reach for the stars and examine the wonders of the universe. In addition to his TV role, he enthusiastically promoted space exploration wherever he went. According to his wife, he would've given anything for the opportunity to go to space himself. With Celestis, he's now flown on three missions, and will be on our upcoming Enterprise Memorial Spaceflight, the first of our Voyager Service missions into deep space.

As he put it in his "Tribute to Jimmy," fellow Star Trek actor George Takei wrote, "Jimmy Doohan was a hearty, down-to-earth guy. Now, he will be more than that. He has asked that his remains be shot out to space. That is so you, Jimmy. When all of us who loved you look up at the vastness of the twinkling night sky, we'll know that you are truly there among the stars, beaming down at us from the heavens with that wonderful, sparkling smile of yours."

Contact us for more information or to receive launch updates
Deep space: the final frontier

John Glenn once said that all astronauts share a crucial curiosity for what lies beyond. If you're a restless soul always seeking out the next journey, a Celestis Voyager Flight is a profoundly fitting alternative funeral. Voyager participants join rare, important missions that explore the farthest reaches of unknown space.

Because these missions are capital-intensive, choosing the Voyager Service actively contributes to making the mission possible. Each new Celestis customer adds to a growing class of patrons who help enable exciting space missions. With more demand for memorial spaceflights, more missions can deploy to map the far reaches of the universe. Your participation honors your fearless spirit, taking you on a final journey of exploration into deep space.

The inaugural Voyager Memorial Spaceflight will be a truly historic launch, traveling beyond the Earth-Moon system. The Enterprise Flight pays tribute to Star Trek icons Gene and Majel Roddenberry and James Doohan, acknowledging their contributions to popularizing space exploration and inspiring millions to dream of space travel. Whether flying cremated remains or DNA, you or your loved one can travel alongside these luminaries as they journey through space in permanent tribute to their indomitable spirit.

When you give your loved one the unique life celebration that is a memorial spaceflight, you honor their love of adventure and give them an unforgettable sendoff. Not only that, but their participation also ensures a robust future for space science and exploratory flights. Through the Celestis Foundation, a portion of each flight's proceeds go to people and organizations that promote space science and encourage the next generation to keep reaching for the stars.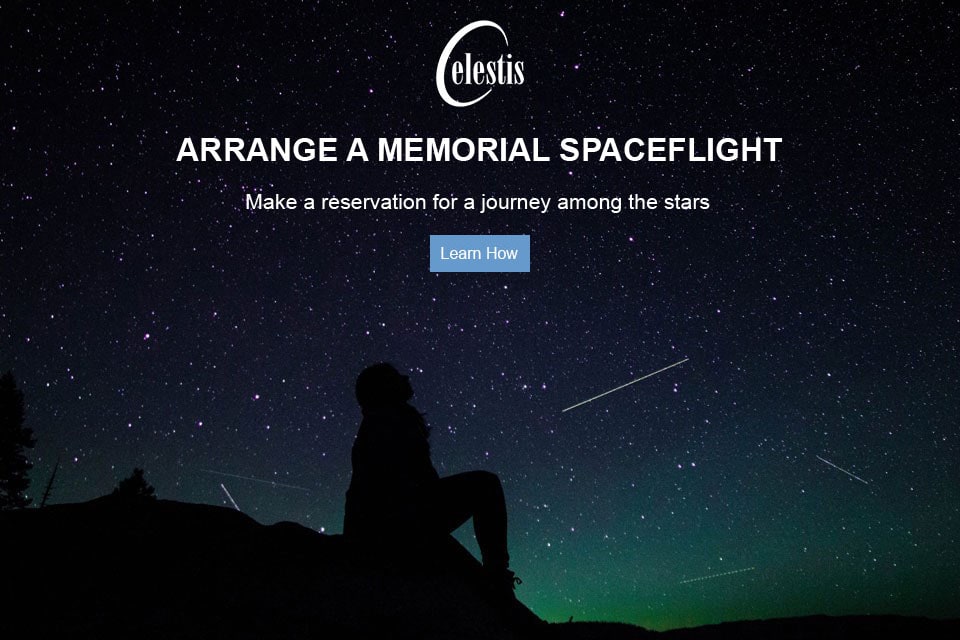 Further Reading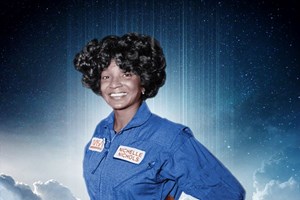 When Star Trek's Nichelle Nichols died in late July at age 89, she was lauded as the trailblazer she was during her lifetime. However, her story is far from over. In early 2023, she will fly alongside the DNA of her son, Kyle Johnson, aboard Celestis' Enterprise Flight. In addition, the Nichelle Nichols Foundation – announced today, on what would have been her 90th birthday – will continue to promote diversity in STEM fields.

By Celestis on 12/28/2022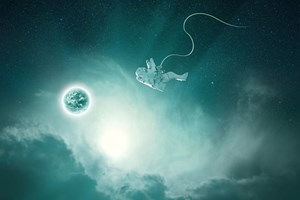 Why did Celestis' Director of Content, Emily Carney, purchase her own Celestis MindFile™? The answer is not as apparent as it might seem.

By Emily Carney on 11/25/2022