WHAT DO THE CELESTIS FOUNDATION AND BLUE ORIGIN'S CLUB FOR THE FUTURE HAVE IN COMMON?
Share
WHAT DO THE CELESTIS FOUNDATION AND BLUE ORIGIN'S CLUB FOR THE FUTURE HAVE IN COMMON?

:
Image Credit: Blue Origin
Both The Celestis Foundation and Blue Origin's Club for the Future have been awarded by and contributed to organizations dedicated to inspiring future generations to develop and achieve greatness through space. Celestis donates a portion of our proceeds from each memorial spaceflight mission to organizations that promote a positive and sustainable human future. Our goal is to fulfill the dreams of spaceflight not only through our services, but also through our non-profit foundation.

Jeff Bezos's Blue Origin aerospace company recently announced that its foundation, Club for the Future, is offering several non-profit organizations $1 million grants, "…to inspire future generations to pursue careers in STEM and help invent the future of life in space. The funds are made possible by the recent auction for the first paid seat on Blue Origin's New Shepard rocket."

Celestis commends Blue Origin not only for its spaceflight achievements, but also for its generosity in support of these charitable organizations. The Celestis Foundation has also contributed to or received awards from four of the same organizations: the Space for Art Foundation, Space Camp, National Space Society ("NSS"), and the Space Frontier Foundation.
Space for Art Foundation
For our January 2021 memorial spaceflight onto Earth orbit, the Horizon Flight, the Celestis Foundation contributed to the Space for Art Foundation which, quoting the Foundation's website, promotes, "…a planetary community of children through the awe and wonder of space exploration and the healing power of art. [The Space for Art Foundation works] with children in hospitals and refugee centers around the world to create large scale, space-themed art projects that highlight the connection between personal and planetary health and raise awareness of our role as crewmates here on Spaceship Earth."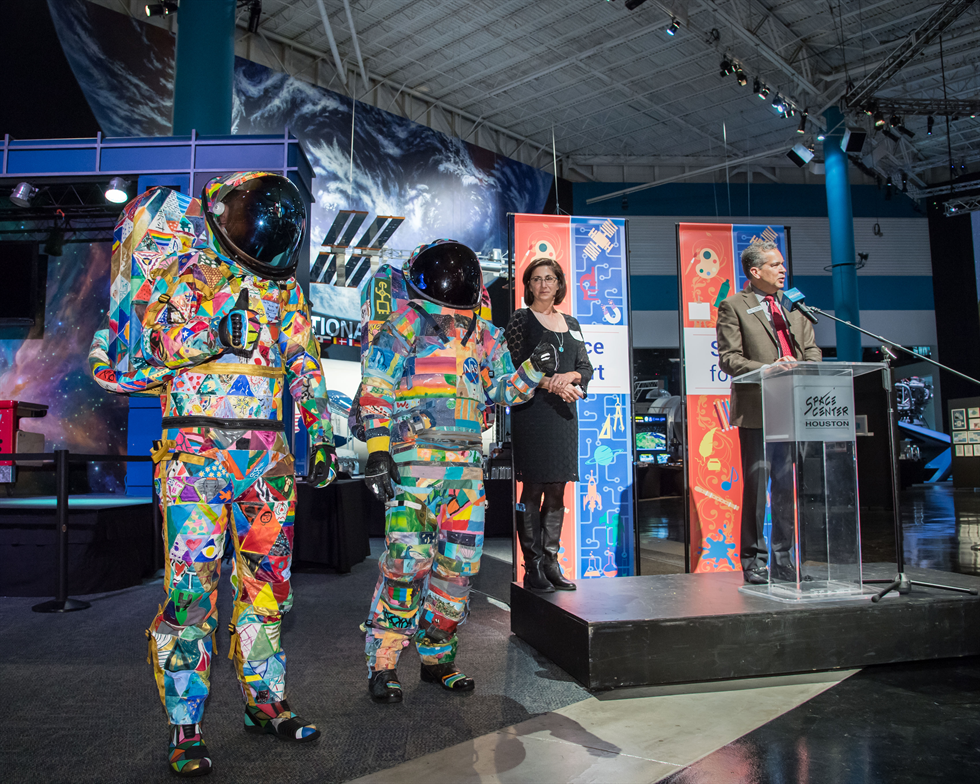 Retired astronaut Nicole Stott and Space Center Houston president William T. Harris speak at Space Center Houston March 14, 2017 about the Center's "Space for Art" exhibit featuring two of the Space for Art Foundation's spacesuits.
One of the founding directors of the Space for Art Foundation is former NASA astronaut Nicole Stott, who is also a Celestis client, spoke immediately before the launch of the Horizon Flight to Horizon Flight family members. Click here to see her moving remarks to Horizon Flight families. In the background of this video, you'll see one of the six spacesuits in the Space for Art Foundation's "Spacesuit Art Project," in which, "… artists, astronauts and cosmonauts, space professionals, health experts, and most importantly children in hospitals, refugee centers, and schools from around the world, have brought to life six art spacesuits."

Contact us for more information or to receive launch updates
Space Camp
Like Blue Origin, the Celestis Foundation supports Space Camp, which, as Space Camp puts it, "challenges trainees to transcend from 'What if?' to 'Can do!'" Several Space Camp alumni have become scientists, engineers, and astronauts. "Launched in 1982, Space Camp has inspired and motivated young people from around the country, and later the world, with attendees from all 50 states, U.S. territories and more than 150 foreign countries." Over 900,000 trainees have attended Space Camp, including adults! Take Space Camp graduate Mary "Wally" Funk for example. Wally is an 82-year-old pilot who is flying on Blue Origin's New Shepard spacecraft with Jeff Bezos. She member of the "Mercury 13" which was a group of women who trained to become astronauts in the early 60s.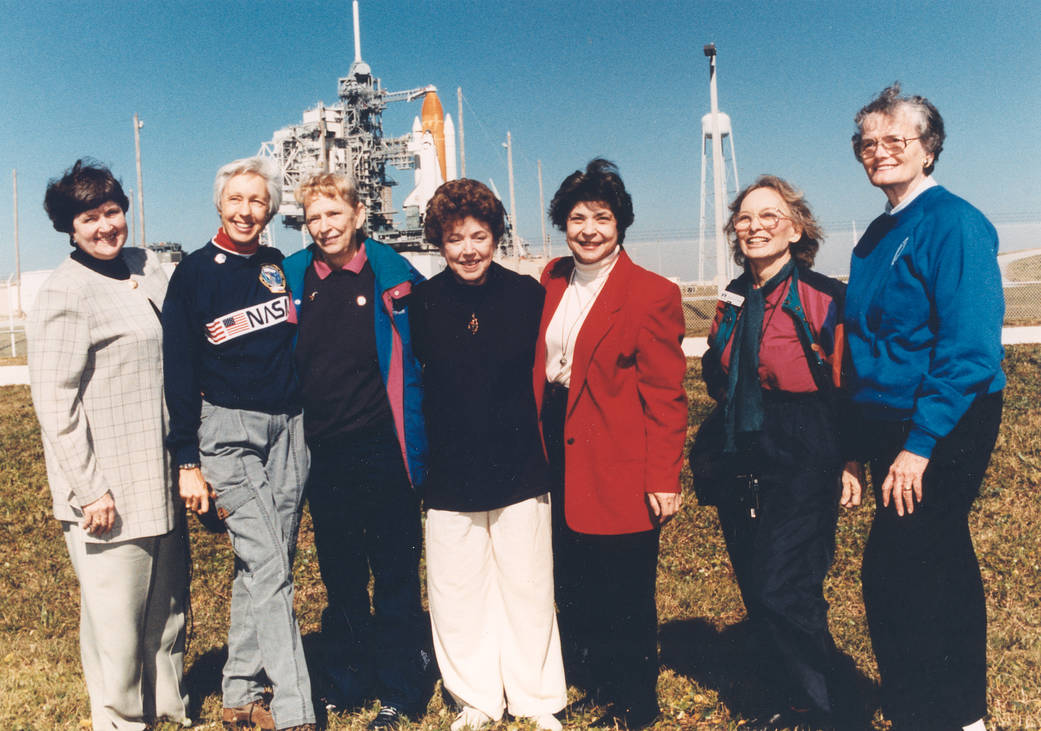 Members of the First Lady Astronaut Trainees (FLATs, also known as the "Mercury 13") at NASA's Kennedy Space Center, 1995. Mary "Wally" Funk is second from the left. Image Credit: NASA
Other Space Camp alumni include NASA and ESA astronauts, engineers, scientists, and technologists; "Trainees cultivate teamwork, leadership and decision-making skills through simulated missions while gaining personal and professional insights that profoundly impact their futures. Camps are available for fourth grade through high school-age students. Special programs are offered for trainees who are blind or visually impaired, deaf or hard of hearing, and those who have other special needs."



National Space Society
The Celestis Foundation awarded its Public Outreach and Education Grant to another Club for the Future grantee -- the National Space Society, an international grass-roots organization based in Washington, D.C., that focuses on educational projects and the creation of a spacefaring civilization. The National Space Society sponsors conferences and symposia, publishes Ad Astra magazine, and furnishes expert testimony for space policy decision-makers in Washington. The National Space Society awarded Celestis CEO Charles Chafer the National Space Society's Space Pioneer Award (Business/Entrepreneur category). Quoting from the National Space Society's website, "The annual Space Pioneer awards recognize those individuals and teams whose accomplishments have helped to open the space frontier. The awards are divided into 13 categories. The intent is to recognize those who have made significant contributions in different fields of endeavor to 'develop a spacefaring civilization that will establish communities beyond the Earth.'"

Space Frontier Foundation
Among the Club for the Future's grantees is the Space Frontier Foundation, which awarded Celestis the "From Vision to Reality" award in 1997. Quoting from the Space Frontier Foundation's website, "The Space Frontier Foundation gives annual awards to people, companies and institutions who have made, in the Foundation's view, the greatest contributions that year to opening the frontier." The Foundation's "goals include protecting the Earth's fragile biosphere and creating a freer and more prosperous life for each generation by using the unlimited energy and material resources of space." The Foundation's annual "NewSpace [conference] is the only conference that brings the three pillars of the industry together – startups, established companies, and government agencies – with private investors and tech innovators."

At Celestis, we are passionate about space. We love enabling families to celebrate their loved ones through our spaceflights which are beyond comparison. Giving back to the industry which enables us to fulfil dreams and propel our society into the future is icing on the cake. When you choose a Celestis Memorial Spaceflight, you're helping to create a brighter future for all of humanity on Earth and beyond. Click here for more information about other Celestis Foundation grantees.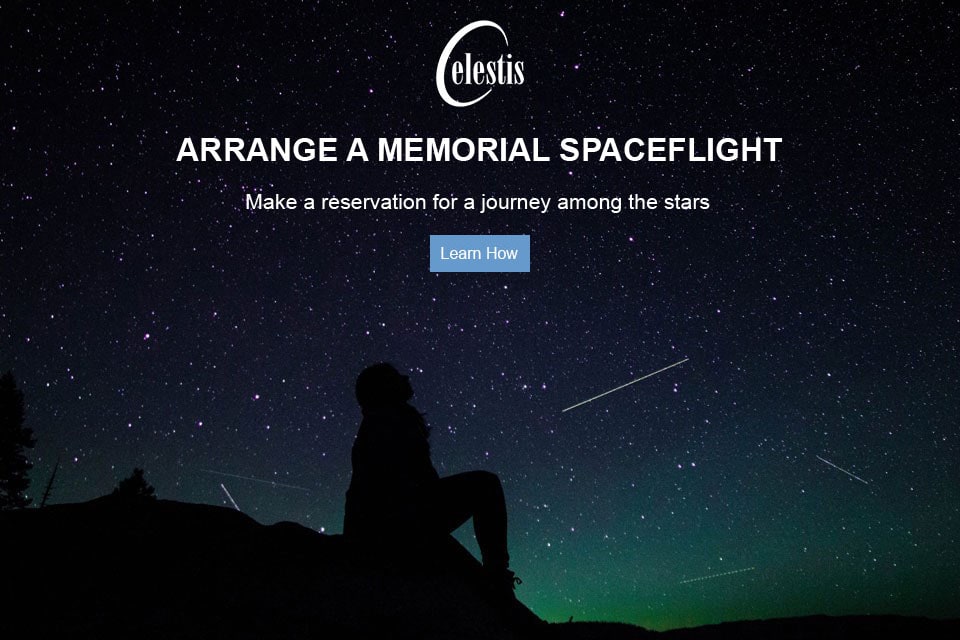 Further Reading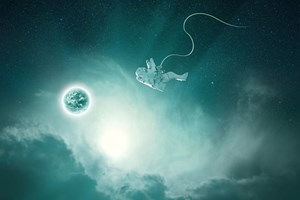 Why did Celestis' Director of Content, Emily Carney, purchase her own Celestis MindFile™? The answer is not as apparent as it might seem.

By Emily Carney on 11/25/2022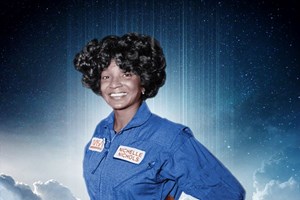 When Star Trek's Nichelle Nichols died in late July at age 89, she was lauded as the trailblazer she was during her lifetime. However, her story is far from over. In early 2023, she will fly alongside the DNA of her son, Kyle Johnson, aboard Celestis' Enterprise Flight. In addition, the Nichelle Nichols Foundation – announced today, on what would have been her 90th birthday – will continue to promote diversity in STEM fields.

By Celestis on 12/28/2022