Share
We're in New Mexico

:
We've arrived at the
Elephant Butte Inn
here in New Mexico. It's a beautiful hotel, near
Elephant Butte Lake State Park
. Elephant Butte Lake State Park features the largest and most popular lake in New Mexico. The lake is really a reservoir that was created almost a century ago when a dam was built across the Rio Grande River. The reservoir is about 40 miles long, and has over 200 miles of shoreline. The Park is a popular tourist attraction known for its water sports and trophy size fish, including striper, bass and wall eye. "Elephant Butte" is an interesting name. Although fossils of the stegomastodon (a primitive relative of today's elephant) have been discovered near the reservoir, the area was not named for its former and formidable inhabitants – which included the famous Tyrannosaurs Rex dinosaur. Rather, the name "Elephant Butte" was derived from the eroded core of an ancient volcano, now an island in the reservoir, in the shape of an elephant. [caption id="attachment_150" align="aligncenter" width="400" caption="Elephant Butte"]
[/caption] We'll be greeting our guests this evening at the Celestis registration table where we will issue tickets for the vans that will ferry all of us (including our guests) between the Elephant Butte Inn and Spaceport America. Tomorrow morning we'll travel to Spaceport America and take a tour of the launch pad, see the UP Aerospace SpaceLoft XL launch vehicle, and tour UP Aerospace's mission control.
We'll be getting to bed early Thursday evening as we have to board the vans again Friday morning at 4:15 am for the trip back to Spaceport America to view the launch.
Note: The photo above, and much of this text, comes from the Web site of the Elephant Butte Lake State Park.
Further Reading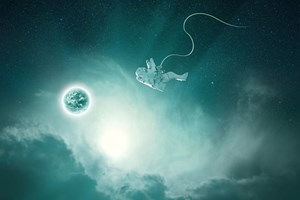 Why did Celestis' Director of Content, Emily Carney, purchase her own Celestis MindFile™? The answer is not as apparent as it might seem.

By Emily Carney on 11/25/2022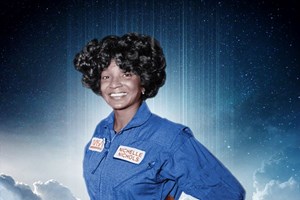 When Star Trek's Nichelle Nichols died in late July at age 89, she was lauded as the trailblazer she was during her lifetime. However, her story is far from over. In early 2023, she will fly alongside the DNA of her son, Kyle Johnson, aboard Celestis' Enterprise Flight. In addition, the Nichelle Nichols Foundation – announced today, on what would have been her 90th birthday – will continue to promote diversity in STEM fields.

By Celestis on 12/28/2022