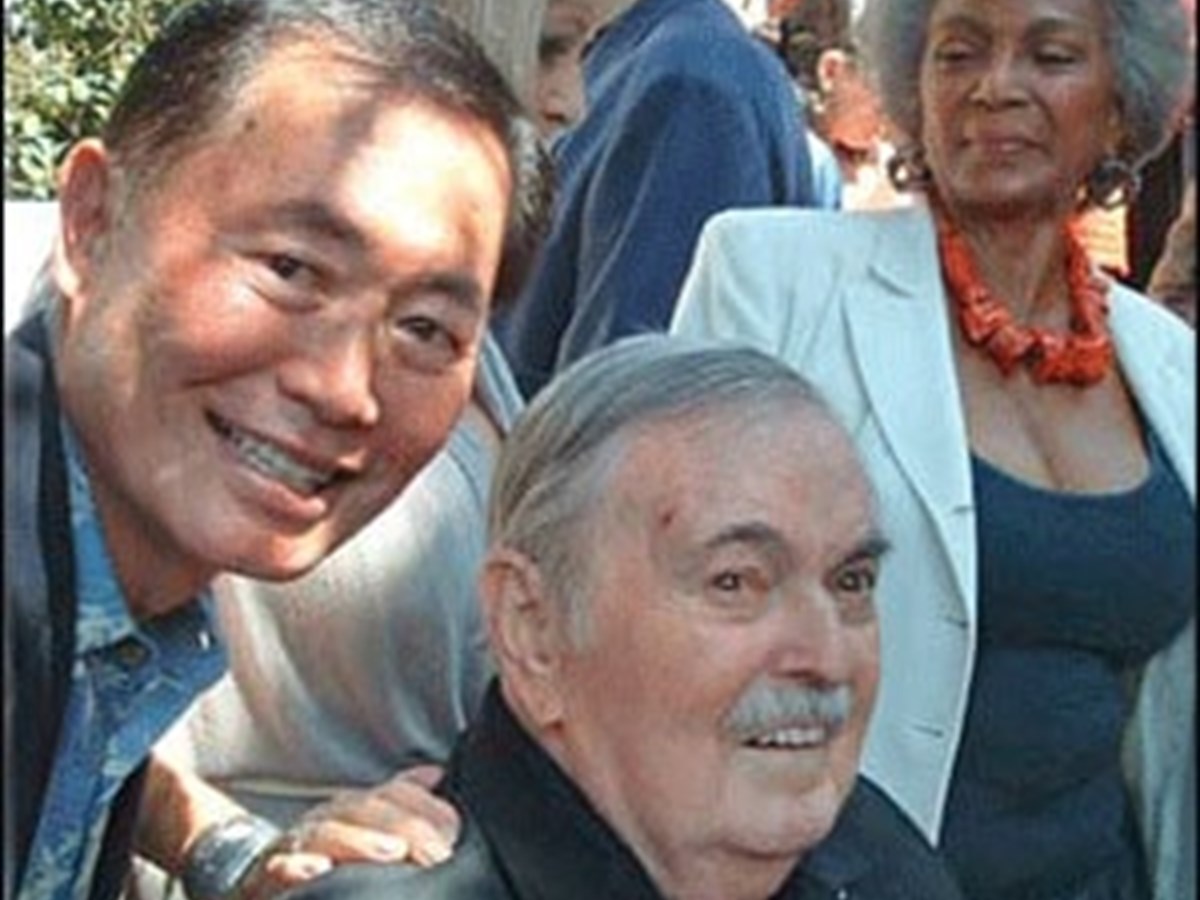 The following tribute to James Doohan was written by fellow Star Trek actor George Takei to commemorate Mr. Doohan's first Celestis memorial spaceflight. Mr. Doohan appears above with George Takei, Nichelle Nichols, and Grace Lee Whitney (back), after the August 31, 2004 ceremony where Mr. Doohan received a star on the Hollywood Walk of Fame. 
---
A beloved friend has passed. James Doohan was admired by so many. Star Trek fans throughout the world loved Engineer Montgomery Scott and came to know Jimmy, the actor who portrayed him, from the countless conventions all over the world that became a part of his life. He loved meeting fans. He was an exuberant people person. Jimmy reveled in laughing, talking, and, especially, drinking with people. He embraced the joy of living with the gusto of a Falstaff.

Jimmy was big and generous with everything - he shared his pleasures, his dislikes, his passions, and, most generously, his luminous gift as an actor. He was fascinating to watch on screen, on the boards in a theater, or on a convention stage. He brought his life in all his robustness to his work. Jimmy was Scotty. He famously said, "Scotty is 99 percent me and 1 percent accent." To me, Scotty was 100 percent Jimmy's talent for conferring his entire being to his work. Jimmy's life radiated from every role he played. Whether as a Scottish Starfleet engineer on screen, as an English barrister on stage, or making an appearance at a convention, Jimmy's life was fully and beamingly there. He was always compelling.

Jimmy was one of a kind. He was a joy to work with. I loved doing scenes with him. Jimmy gave so much. His generosity as an actor was remarkable. He could also be a considerate adviser. When I was having trouble with a particular phrase in my dialogue, he'd give me suggestions from his bountiful bag of experience. During some of the inevitable boring waits between set-ups, he was fun to be with on the set. When he got grumpy, it was best to leave the set.

Contact us for more information or to receive launch updates
For a time, before he moved to Redmond, Washington, Jimmy was my special drinking buddy. We shared some blissful times together. He loved his Scotch. He was of Irish ancestry but he said he had imbibed enough of the libation of Scotland to qualify him as a Scotsman. When his doctor told him he had to quit drinking Scotch, he dutifully complied. He switched to vodka. He introduced me to the pleasures of a lovely wine - Chateau Neuf du Pape. I introduced him to the delights of sushi. Jimmy, with his characteristic passion, took to the delectable flavors of raw fish from his first bite. His spirit of adventure was in his palate as well as his soul.

Jimmy Doohan was a hearty, down-to-earth guy. Now, he will be more than that. He has asked that his remains be shot out to space.

That is so you, Jimmy.

When all of us who loved you look up at the vastness of the twinkling night sky, we'll know that you are truly there among the stars, beaming down at us from the heavens with that wonderful, sparkling smile of yours.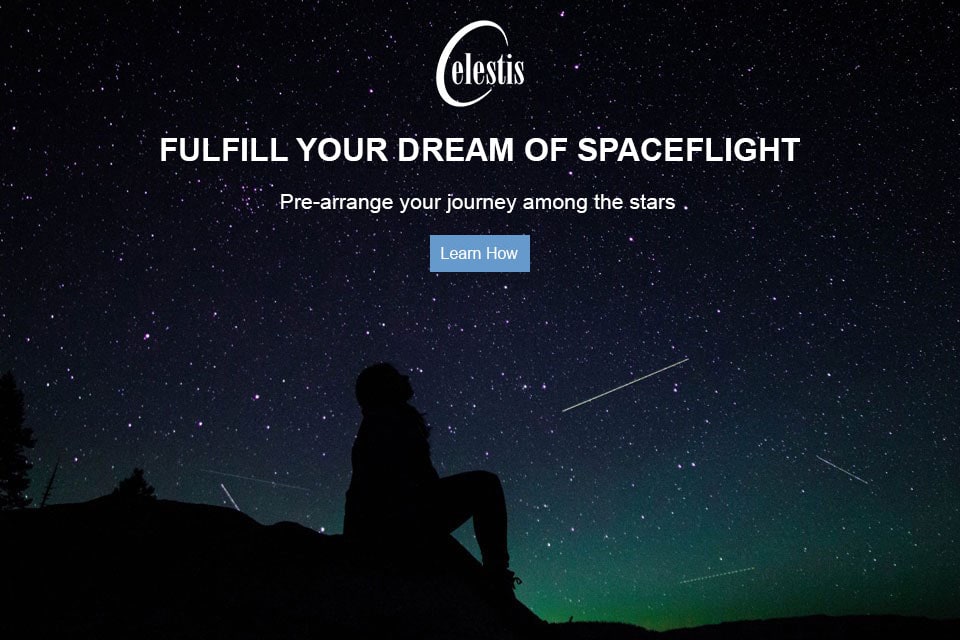 Further Reading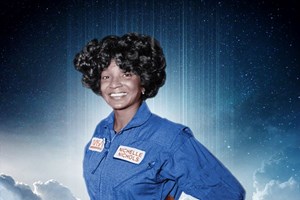 When Star Trek's Nichelle Nichols died in late July at age 89, she was lauded as the trailblazer she was during her lifetime. However, her story is far from over. In early 2023, she will fly alongside the DNA of her son, Kyle Johnson, aboard Celestis' Enterprise Flight. In addition, the Nichelle Nichols Foundation – announced today, on what would have been her 90th birthday – will continue to promote diversity in STEM fields.

By Celestis on 12/28/2022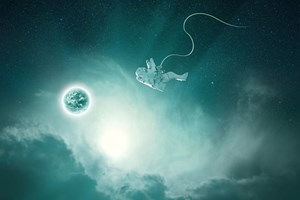 Why did Celestis' Director of Content, Emily Carney, purchase her own Celestis MindFile™? The answer is not as apparent as it might seem.

By Emily Carney on 11/25/2022