Share
Tom (Maddog) Baggette

: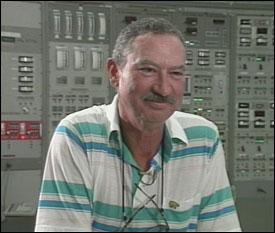 Thomas Laffin Baggette, Jr., 75, of Muscle Shoals Alabama, loving husband, father, grandfather, aerospace engineer, and sports enthusiast, passed away September 27, 2011 after a brave struggle with several serious illnesses, never losing his keen intellect or sense of humor, at Eliza Coffee Memorial Hospital, Florence, Alabama. Mr. Baggette was born on December 21, 1935 in Greenville, Mississippi, the son of the late Thomas L. Sr. and Jesse Mae Carroll Baggette. During his early years in Leland, Mississippi he was a star athlete and scholar. He played quarterback and was an all conference basketball player. At his high school graduation he was presented the inaugural Bobby Henry Award as the outstanding Washington County graduate. Following graduation in 1953 he entered Auburn University and was a member of Phi Kappa Tau fraternity and the U.S. Marine Corps Reserve. While in college he married his high school sweetheart Barbara Mason. In 1957 he graduated from Auburn with a degree in Aeronautical Engineering. Mr. Baggette took a job after college with Northrop Corp., at Cape Canaveral, Florida working on the first U.S. intercontinental ballistic missile. During his long career as an aeronautical engineer he worked on numerous space and aircraft programs in Florida, California, Utah, and Mississippi. These programs included: Snark, Atlas, Agena, Ranger, Mariner, Gemini, Saturn, Apollo, B-1 Bomber, and the Space Shuttle Main Engines.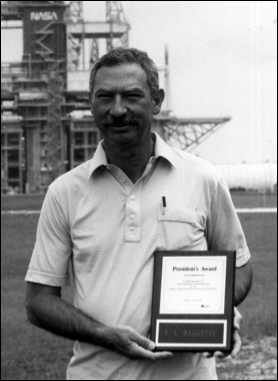 Mr. Baggette was honored with a NASA Silver Snoopy Award. The Silver Snoopy is an award created by NASA Astronauts and personally presented by them. The Silver Snoopy is awarded to employees who represent the core principles for outstanding flight safety and mission success. He ended his long test conductor career with Rockwell International Corp. on the space shuttle main engine testing at the John C. Stennis Space Center in Hancock County, Mississippi. During an interview at Stennis he is quoted on his work on the 
Apollo 11
command module. "When Armstrong and Aldrin landed it was quite a thrill. I could not talk myself into the fact I had had something to do with it. Then, years later, I walked into the National Air & Space Museum and there it sat, the 
Apollo 11
 command module. I had crawled all over inside that thing in Florida and here it is in a museum. During the work it was not a special feeling. You treated them all the same. You knew that people were going to ride in it. You had to do your best job. I thoroughly enjoyed that job. That was fun." An avid golfer, he had a total of five hole in ones. He enjoyed playing with a regular group of friends for many years at Windance Country Club, near his Long Beach, Mississippi home from 1977 until his illness. Mr. Baggette is survived by his wife Barbara Ann Mason Baggette; one daughter Mary Weller of Panorama Village, Texas; two sons, Clint (wife Joanne) of Loveland, Ohio and Steve (wife Shonda) of Muscle Shoals, Alabama; two grandsons, Kyle Weller (wife Erin) of Houston, Texas and Connor Baggette of Muscle Shoals, Alabama; and one brother, Col. Jack Baggette, USMC, Ret'd. (wife Sandra), Port Royal, South Carolnia; and sister-in-law Gwen Mason (Statesboro, Georgia).
---
One precious to our hearts has gone; The voice we loved is stilled. The place made vacant in our home; Can never more be filled. Our Father in his wisdom called; The one his love had given; And so on earth the body lies; His soul is safe in Heaven. Some day, some time, my eyes shall see; The face I loved so well. Some day, some time, his hand I'll clasp; And never say farewell. The pearly gates were opened; A gentle voice said "Come," And with farewells spoken He gently entered home. His weary hours and days of pain; His troubled nights are past; And in our aching hearts we know; He has found sweet rest at last. To have, to hold and then to part; Is the greatest sorrow of our heart. Keep him Jesus, in Thy keeping; 'Til I reach that shining shore; Then, O Master, Let me have him; And love him as I did before.
---
Tom (Maddog) Baggette was a participant on Celestis' sixth
Earth Rise Service
memorial spaceflight, The Conestoga Flight.
---
Visit our new blog at www.Celestis.com/blog/
Further Reading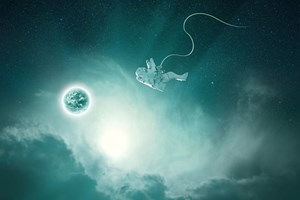 Why did Celestis' Director of Content, Emily Carney, purchase her own Celestis MindFile™? The answer is not as apparent as it might seem.

By Emily Carney on 11/25/2022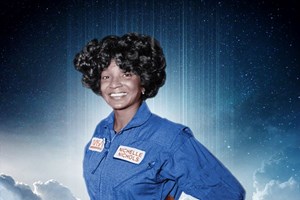 When Star Trek's Nichelle Nichols died in late July at age 89, she was lauded as the trailblazer she was during her lifetime. However, her story is far from over. In early 2023, she will fly alongside the DNA of her son, Kyle Johnson, aboard Celestis' Enterprise Flight. In addition, the Nichelle Nichols Foundation – announced today, on what would have been her 90th birthday – will continue to promote diversity in STEM fields.

By Celestis on 12/28/2022