To the Moon! Celestis Luna 02 mission nears…
Share
To the Moon! Celestis Luna 02 mission nears…

:
As the race to win the $30 million Google Lunar X Prize (awarded to the first private mission to land on the moon) reaches the final countdown, Celestis is poised to launch our Luna 02 Memorial Spaceflight Mission. The Luna 02 mission is scheduled for liftoff in 2017 and we're pleased to report on the significant progress being made by two of our mission providers. [caption id="attachment_1674" align="aligncenter" width="560"]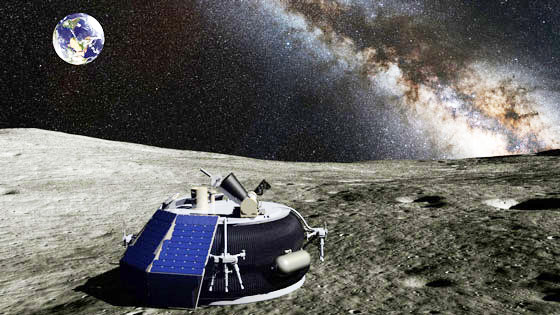 Artist's rendering of a Moon Express lander on the lunar surface. MoonEx is one of our Luna Service providers.[/caption] [caption id="attachment_1615" align="alignright" width="326"]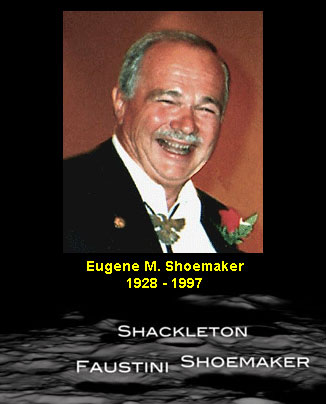 Three craters at the Moon's south pole named after geographer Arnaldo Faustini, Antarctic explorer Ernest Shackleton and planetary scientist Eugene Shoemaker. The Celestis Luna 01 mission, carrying a portion of Eugene Shoemaker's ashes aboard NASA's Lunar Prospector spacecraft, impacted Shoemaker crater on July 31, 1999.[/caption] Celestis made history in 1999 when NASA requested our assistance to honor the memory of Dr. Eugene Shoemaker – the esteemed astronomer and scientist/teacher for the Apollo astronauts – by placing a symbolic portion of his ashes aboard the 
Lunar Prospector
 spacecraft. Our Luna 01 memorial spaceflight remains the only commercial lunar mission in history. Celestis is poised to make history again when we honor the memory of
Mareta West
– NASA's first woman astrogeologist – and dozens more by launching their ashes to the moon aboard our Luna 02 mission. We have contracted with two potential mission providers for our Luna services -- Moon Express, Inc. and Astrobotic, Inc. -- and will select one of them to provide the Luna 02 mission. Both of these companies have recently made significant announcements and great progress toward the goal of a commercial lunar mission. We are proud to be customers.
Moon Express, Inc.
and Google recently (12/8/15) announced the achievement of a significant milestone – the official verification of a launch contract that will send a Moon Express MX-1E micro lander to the lunar surface in pursuit of the
Google Lunar X Prize
. Celestis payloads are scheduled to be aboard the micro landers. This certification by the Google Lunar X Prize Evaluation Committee is a key eligibility requirement to contend for the prize. Moon Express is only the second global contestant to obtain it. Moon Express will use a
Rocket Lab
Electron rocket to launch its spacecraft to the moon. The State of Florida recently announced a matching $1 million grant to assist Moon Express in the further development of their test facility at Cape Canaveral, Florida. We are excited at the progress demonstrated by Moon Express and look forward to conducting several lunar missions with them as host.
Astrobotic, Inc.
is the team founded and led by legendary technologist Dr. Red Whittaker of Carnegie Mellon University. Astrobotic has received funding from NASA to develop technologies related to its Griffin lunar rover, and has engaged corporate sponsors from Japan and other nations built around the Astrobotic mission. [caption id="attachment_1673" align="aligncenter" width="560"]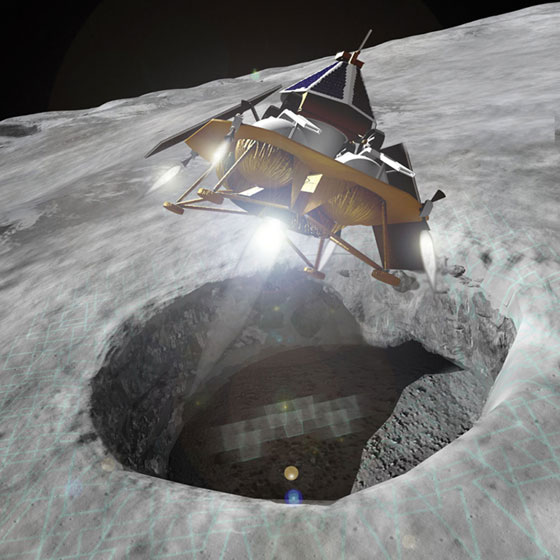 Artist's rendering of an Astrobotic lander approaching the Moon.[/caption] More recently, Astrobotic has extended the scope of its mission partners to include contributions from teams in Chile and Japan. In June 2015, Astrobotic announced an agreement with the Mexican Space Agency (Agencia Espacial Mexicana - AEM) to deliver Mexico's first payload to the moon. Celestis was one of the earliest payloads of interest for Astrobotic – we applaud their success and expect to fly multiple missions aboard their spacecraft.
---
The Celestis Luna Service
– which can be pre arranged or purchased at time of need – is among our most popular choices. Because all lunar missions are very limited in the amount of secondary payload space available, we cannot guarantee access to the mission of your choice unless you've made a reservation. Click
here
to review options and contracts. [caption id="attachment_1608" align="alignleft" width="350"]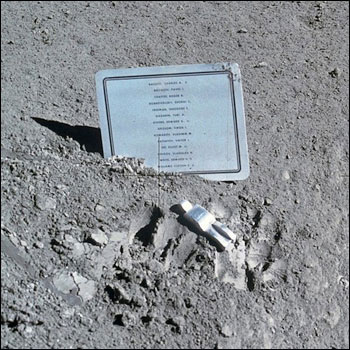 Apollo 15 commander Dave Scott placed this fallen astronaut memorial on the lunar surface in 1971 to commemorate the 14 U.S. astronauts and Soviet cosmonauts who had died exploring space.[/caption] Earth's nearby neighbor has beckoned to us through the ages. When, beginning in the 1960s, humanity took its first baby steps toward becoming a multi planet species – the Apollo program – it was only natural that our astronauts conducted the first lunar memorial service. During the Apollo 15 mission, astronaut Dave Scott placed a plaque on the surface of the moon commemorating the lives of 14 fallen astronauts and cosmonauts. Decades later NASA would sponsor a second lunar memorial service with the flight of a symbolic portion of Eugene Shoemaker's cremated remains to the Lunar South Pole. The lunar crater where Eugene Shoemaker rests in a Celestis flight capsule was subsequently named in his honor. By making your departed loved one a part of an upcoming Celestis lunar mission, you help support the further exploration of the Moon. Consider making your loved one a part of space history with the Celestis Luna Service.
Further Reading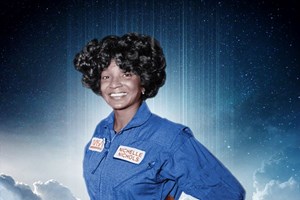 When Star Trek's Nichelle Nichols died in late July at age 89, she was lauded as the trailblazer she was during her lifetime. However, her story is far from over. In early 2023, she will fly alongside the DNA of her son, Kyle Johnson, aboard Celestis' Enterprise Flight. In addition, the Nichelle Nichols Foundation – announced today, on what would have been her 90th birthday – will continue to promote diversity in STEM fields.

By Celestis on 12/28/2022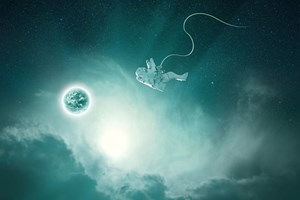 Why did Celestis' Director of Content, Emily Carney, purchase her own Celestis MindFile™? The answer is not as apparent as it might seem.

By Emily Carney on 11/25/2022