The Bell X-1 and Celestis
Share
The Bell X-1 and Celestis

:
[caption id="attachment_1968" align="alignleft" width="400"]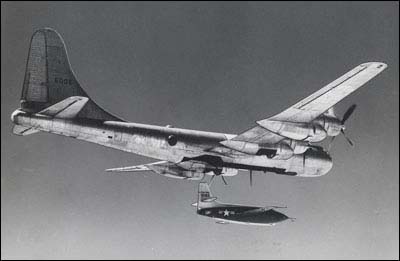 Bell X-1 released from a B-29 before ignition. Image Credit: U.S. Air Force[/caption] On October 14, 1947 Capt. Charles E. "Chuck" Yeager became the first person to break the sound barrier when he flew his Bell X-1 -- released from a B-29 plane over Muroc Field (now Edwards Air Force Base), California -- to  an  airspeed of Mach 1.06. 50 years later, the principal designer of the preliminary concept for the Bell X-1 -- aerospace engineer Benson Hamlin -- also made aerospace history as one of the people on the first private memorial spaceflight, the Celestis Founders Flight. [caption id="attachment_1769" align="alignright" width="350"]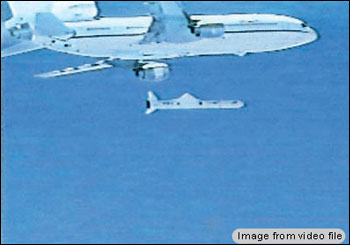 Launch of the first Celestis memorial spaceflight, The Founders Flight, April 21, 1997[/caption] Like the Bell X-1 that was carried to an altitude of 43,000 feet by a mothership and then released on it historic flight, on April 21, 1997 an Orbital Sciences Corporation Stargazer aircraft took off from the Canary Islands, Spain, carrying a Pegasus launch vehicle with the Celestis Founders Flight payload of human ashes. After carrying the Pegasus XL booster to an altitude of approximately 38,000 feet, the Stargazer released the winged rocket for a five-second free fall before the main engine ignited, powering the three-stage solid fuel vehicle into low Earth orbit. The Founders Flight -- carrying Benson Hamlin,
Star Trek
creator Gene Roddenberry and 22 others -- orbited Earth until it re-entered the atmosphere on May 20, 2002. [caption id="attachment_1969" align="alignleft" width="108"]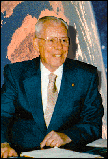 Benson Hamlin[/caption] An aviation pioneer whose aircraft design career spanned the era from biplanes to rockets, Benson Hamlin's fascination with flight began when he was a young boy in Lakeville, Connecticut. He learned to fly an airplane, but his greater interest was how and why they flew. Mr. Hamlin's goal as a young man was to become an aeronautical engineer. He attained that goal by earning full scholarships to The Hotchkiss School in Lakeville, Connecticut, and to Rensselaer Polytechnic Institute (RPI), Troy, New York. He graduated from RPI in the school's first class of aeronautical engineers -- a class of thirteen -- in 1937. Mr. Hamlin's forty year career began at Chance-Vought Aircraft Corporation in Connecticut. Throughout his career, his desire to acquire greater knowledge, experience, and expertise in his field led him to airplane companies such as Bell Aircraft in Buffalo, New York where he did his design work for the Bell X-1, which is now on display in the Smithsonian National Air & Space Museum. [caption id="attachment_1967" align="aligncenter" width="560"]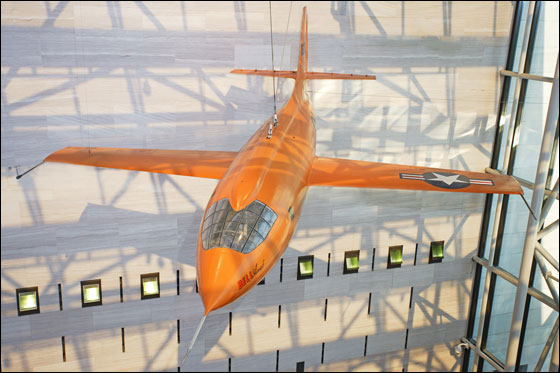 The Bell X-1 on display in the National Air and Space Museum, Smithsonian Institution[/caption] Mr. Hamlin's historic achievement was recognized in 1993 when he was awarded the American Institute of Aeronautics and Astronautics' prestigious Aircraft Design Award. While at Bell he also designed extremely sophisticated microwave missile-guided systems before the days of solid-state electronics. During Mr. Hamlin's aeronautical quest, he worked for companies such as as Vega Aircraft in California; General Electric in Cincinnati; Bell Helicopter in Arlington, Texas; and Boeing in Seattle. While at Boeing he served as assistant program manager of the Dynasoar Program. At Boeing-Cape Canaveral, he worked on the Apollo Program. Mr. Hamlin was inducted into the Niagara Frontier Aviation Hall of Fame in Amherst, New York in 1987. He wrote a classic textbook, 
Flight Testing Conventional and Jet Propelled Aircraft
, and was cited by other authors in many publications. In life, Benson Hamlin ranked as a pioneer in aeronautics and astronautics. His was a never-ending journey for experience and knowledge. His participation in the Founders Flight was a fitting tribute to this leader of humanity's journey to the stars.
---
Read more about:
---
Visit our new blog at www.Celestis.com/blog/
Further Reading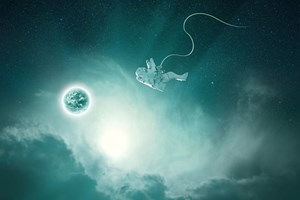 Why did Celestis' Director of Content, Emily Carney, purchase her own Celestis MindFile™? The answer is not as apparent as it might seem.

By Emily Carney on 11/25/2022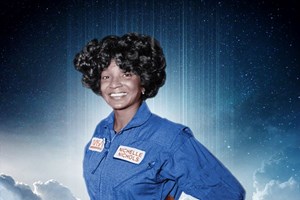 When Star Trek's Nichelle Nichols died in late July at age 89, she was lauded as the trailblazer she was during her lifetime. However, her story is far from over. In early 2023, she will fly alongside the DNA of her son, Kyle Johnson, aboard Celestis' Enterprise Flight. In addition, the Nichelle Nichols Foundation – announced today, on what would have been her 90th birthday – will continue to promote diversity in STEM fields.

By Celestis on 12/28/2022