Space Services Inc. and Celestis Firsts in New Mexico
Share
Space Services Inc. and Celestis Firsts in New Mexico

: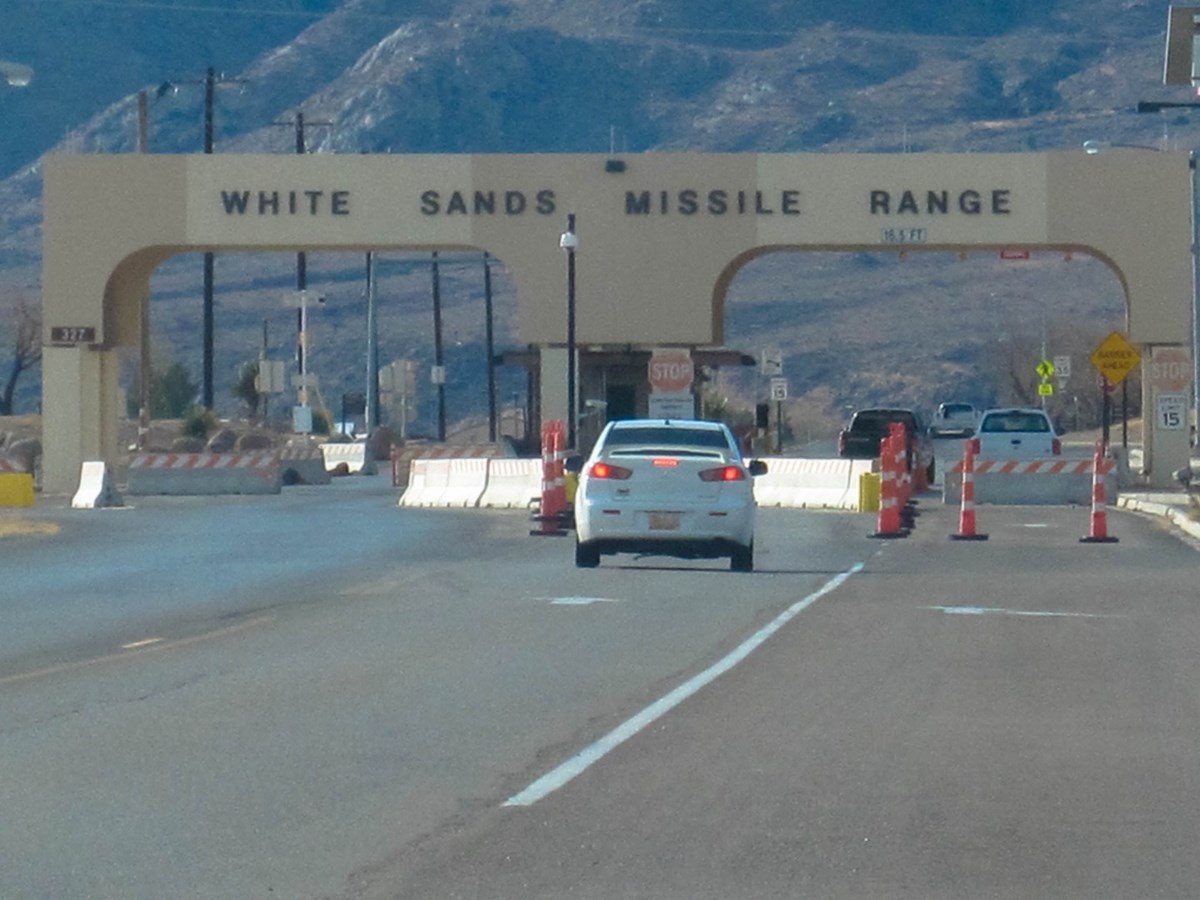 The gates to White Sands Missile Range, New Mexico. Photo credit: Wikimedia Commons
Celestis is proud of its rich heritage as a pioneer in commercial space flight. Decades before SpaceX, Blue Origin, and Virgin Galactic existed, its parent company Space Services Inc. of America (SSIoA) paved the way for privatized spaceflight, beginning with the launch of Conestoga 1 in September 1982. Several SSIoA and Celestis firsts were realized in New Mexico, the state that will host our next Earth Rise Service, the Aurora Flight, in November. 
Many may not realize this, but the dawn of U.S. licensed commercial launches occurred at White Sands Missile Range in New Mexico, the state described as the "Land of Enchantment."
Space Services and Starfire 1
Space Services Inc. surprised the world with the suborbital launch of Conestoga 1 on September 9th, 1982, from Texas' Matagorda Island, marking the first successful launch of a privately funded rocket. By that time, the Space Transportation System (also known as NASA's Space Shuttle program) had recently completed its "test" flights and was deemed operational. The Space Shuttle was feted as an all-in-one vehicle to revolutionize spaceflight, making it less expensive and more accessible: part cargo truck, airplane, and science lab. But those at SSIoA, such as company founder and Texas entrepreneur David Hannah, Jr., company president (and former NASA astronaut) Donald K. "Deke" Slayton, and Charles M. Chafer, realized that commercial rockets – along with smaller satellites – were among the wave of the future, and would allow for more affordable access to "the high frontier."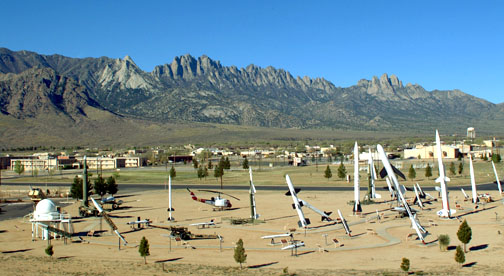 White Sands Missile Park. Photo credit: U.S. Army
The success of Conestoga 1 ushered in the era of commercial spaceflight that continues today. The launch gained the attention of President Ronald Reagan, who wrote Hannah a letter commending the achievement: "The Conestoga wagon opened up a new frontier for Americans in search of a challenge. The rocket launched by your company may do the same today."
Fast-forward to 1984, and ripples from Conestoga were still being felt. Congressional testimony from Hannah and Slayton spurred the creation of the Commercial Space Launch and the Land Remote Sensing Commercialization Acts of 1984, which according to SSIoA's website, established "the regulatory framework that governs the commercial launch and imagery industries." The Commercial Space Launch Act made it possible for current companies such as SpaceX, Blue Origin, and Virgin Galactic, among others, to pursue their launch activities.
By the late 1980s, SSIoA was at the forefront of more firsts. On March 10th, 1989, it was announced that the company was the first to be granted a launch license by the FAA's Office of Commercial Space Transportation for its upcoming Consort 1/Starfire 1 launch. Secretary of Transportation Samuel K. Skinner remarked, "This license approval paves the way for additional U.S. commercial launch companies to compete for space transportation services." On March 29th, Starfire 1 rocketed into space from New Mexico's White Sands Missile Range carrying its Consort 1 payload, described by UPI as "a recoverable payload provided by the University of Alabama at Huntsville Consortium for Materials Development in Space." This mission also fulfilled a first in that it was the first commercial launch boasting a payload meant to test materials in the space environment. The mission was a success.
The New York Times reported, "In a foretaste of bigger things to come, the nation's first private rocket big enough to require a government license roared into space yesterday on a successful suborbital flight lasting about 15 minutes. Fired from the White Sands Missile Range in New Mexico, the small rocket carried aloft a 630-pound commercial payload meant to study the short-term effects of weightlessness on industrial manufacturing processes. The modest debut portends big strides for the fledgling private spacecraft industry, experts say; some predict that it could reap billions of dollars in revenues by the turn of the century."
After the first Starfire launch, Slayton enthused, "It went great. Early indications are that the experimenters are happy as pigs in a mud sty. It will be three weeks before they get the full analysis. Up to this point, everything looks as good as you can ask for."
According to the FAA, the Starfire 1 launch quickly set the U.S. licensed commercial space industry in motion. Shortly after the White Sands milestone, another first happened at Florida's Cape Canaveral Air Force Station. On August 27th, 1989, McDonnell Douglas launched a commercial payload aboard a Delta I rocket into Earth's orbit. While not an SSIoA first, it was clear the commercial Space Age was underway.
The Consort/Starfire program, all launched from White Sands Missile Range, also saw NASA make the first purchase of a commercial launch service. This set a precedent. Private companies' sounding rockets – including those by UP Aerospace, the company that launches Celestis' Earth Rise Services – are now frequently launched in collaborations with NASA to conduct scientific research.
Footage from May 1990's Starfire/Consort III launch at WSMR. Credit: NASA STI program
Celestis Activities in New Mexico
Celestis Inc., a company of SSIoA, was founded in 1994 by Charles M. Chafer and R. Chan Tysor, partly to fulfill Slayton's unrealized vision of launching memorial spaceflights (sadly, Slayton died of brain cancer in 1993). In April 1997, the company launched its first memorial spaceflight, the Founders Flight, over Spain's Canary Islands utilizing Orbital Science's Pegasus XL launcher. But true to its visionary past, Celestis had more in mind than just Earth orbital spaceflights; the company endeavored to fulfill suborbital flights (the Earth Rise Service) as a lower-cost option for those interested in flying loved ones (or themselves, when the time came) aboard memorial spaceflights. Enter Spaceport America, "the world's first purpose-built commercial spaceport." 
Before Spaceport America was officially declared "open," its first tenant, UP Aerospace, began establishing a launch facility. On the morning of April 28th, 2007, UP Aerospace's SpaceLoft™ XL – a 20-foot-long solid rocket capable of reaching space within 60 seconds – launched from a desert paradise near Las Cruces, New Mexico, lofting the ashes of Star Trek®'s James Doohan (the original series' "Mr. Scott") and NASA astronaut Gordon Cooper into a suborbital trajectory. This fulfilled Celestis' Legacy Flight.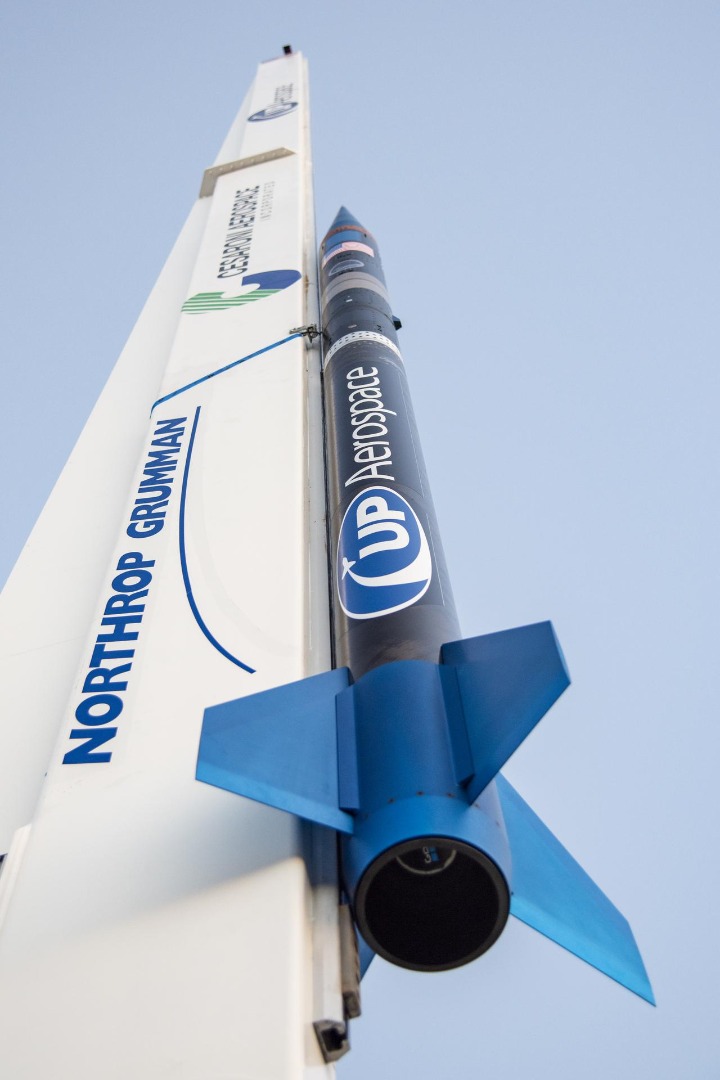 UP Aerospace's SpaceLoft™ XL rocket. Photo Credit: NASA/UP Aerospace
Since then, Celestis launched seven more Earth Rise Service missions from UP Aerospace's launch facilities, three of which took place before Spaceport America was officially opened on October 18th, 2011. Celestis' New Mexico odyssey will continue in November with the Aurora Flight, the company's ninth Earth Rise Service from Spaceport America. In addition, the flight capsules - delivered by parachute - are recovered at White Sands Missile Range.
Celestis Memorial Spaceflights' Aurora Flight
The Aurora Flight is Celestis Memorial Spaceflights' next Earth Rise Service flight and is scheduled to launch on Wednesday, November 30th, 2022, from UP Aerospace's launch facilities at Spaceport America. Celestis' Aurora pre-launch services – including launch pad tours, a tour of Spaceport America's facilities, a memorial service, and a talk by retired NASA astronaut Mike Mullane – will start on Monday, November 28th.
Reservations for the Aurora Flight will close on September 15th, 2022. As the Earth Rise Service is our most affordable, intimate service with guests able to experience up-close tours of the facilities at Spaceport America, we expect slots to fill very soon. Don't hesitate to contact Celestis Memorial Spaceflights if you are interested in flying your loved one's ashes or your DNA aboard the Aurora Flight.
To receive a catalog or speak with a Celestis representative, please call us toll-free (U.S. and Canada): 1-866-866-1186 (International: 1-281-971-4019). Also, feel free to utilize our "Contact Us" page. For more information about our memorial spaceflight services, please visit our website. For more information about Spaceport America in New Mexico, please visit its website.
Further Reading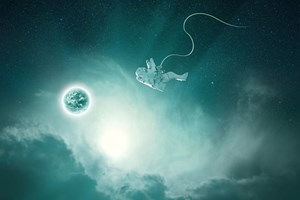 Why did Celestis' Director of Content, Emily Carney, purchase her own Celestis MindFile™? The answer is not as apparent as it might seem.

By Emily Carney on 11/25/2022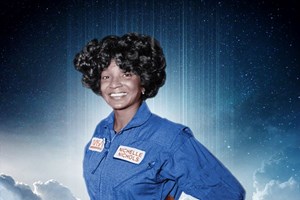 When Star Trek's Nichelle Nichols died in late July at age 89, she was lauded as the trailblazer she was during her lifetime. However, her story is far from over. In early 2023, she will fly alongside the DNA of her son, Kyle Johnson, aboard Celestis' Enterprise Flight. In addition, the Nichelle Nichols Foundation – announced today, on what would have been her 90th birthday – will continue to promote diversity in STEM fields.

By Celestis on 12/28/2022