Pioneer Flight Participants
Share
Pioneer Flight Participants

:
Welcome to the Celestis blog, where we'll keep you informed of the latest news about Celestis memorial spaceflight services. Over the next week we will post articles about our upcoming Earth Rise Service mission,
The Pioneer Flight
, which is projected to launch May 4, 2010 from Spaceport America, New Mexico.  19 participants will be on board.  As usual, we have an interesting mix of people, including film artists, engineers, pilots, a teacher, a martial artist … all of whom had an interest in space, astronomy, science fiction or exploration in general.  We'll mention just a few
Pioneer Flight
participants here: [caption id="attachment_63" align="alignleft" width="70" caption="Ralph White"]
[/caption]
Ralph White
enjoyed a distinguished professional career as an award-winning cinematographer, video cameraman and editor, with over 30 years of production experience and hundreds of motion picture and television credits to his name. In 1985, he documented the expedition that found the wreck of the RMS
Titanic
, and in 1987 and 2000, he co-directed the salvage operation and photography during the recovery of over 5,000 artifacts from
Titanic
's debris field. He was the submersible cameraman for the 1991 IMAX feature film
Titanica
, and in 1995-96, he was the expedition leader and second unit cameraman for James Cameron's Academy Award winning feature film
Titanic
. Ralph made 35 dives to the 12,000 foot deep wreck of the
Titanic
, and qualified as a copilot on the French Nautile and Russian Mir submersibles. He was operations supervisor of the
Medusa
ROV for James Cameron's 3D IMAX film
Ghosts Of The Abyss
and Technologies Coordinator for James Cameron's live broadcast from the deck of the ship for the Discovery Channel's
Last Mysteries of Titanic.
Ralph was also the deep sea imaging and guest wreck expert for the History Channel's
Titanic's Last Moments
. [caption id="attachment_64" align="alignleft" width="70" caption="John Simms"]
[/caption] The world of film is also represented by
John 'Roger' Simms
, a professional photographer with a passion for his craft and knowing when and where to be to get the front page photo.  With a camera in hand, he would explore the world he lived in and soar the skies above to get the perfect, often award-winning, picture.  He was at his best when he looked through the lens of his camera intent on showcasing his subject – everything from space shuttles or a family of Southern bald eagles, to a grandmother holding hands with her grandchild on the beach. [caption id="attachment_66" align="alignleft" width="70" caption="James McEachern"]
[/caption] [caption id="attachment_68" align="alignright" width="300" caption="Charles Lindbergh"]
[/caption] Flying was a passion for
James McEachern
, who was chief flight test engineer on many first flights on planes built by Consolidated, Convair and General Dynamics, including the first flight of the B36 and B58.  Some of his original flights still hold world records for type of aircraft for speed, duration, altitude, etc.  Mr. McEachern flew with some of aviation's finest pilots, such as Charles Lindbergh, Chuck Yeager and Howard Hughes. He also had the opportunity to work with Jimmy Stewart and June Allison on the filming of
Strategic Air Command
.   Many of his contributions to aviation have been well documented over the years in books and on television. He is often seen on the Discovery and History Channels. We invite you to
read the many interesting stories of our flight participants
.
Further Reading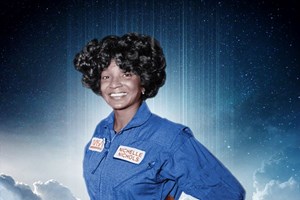 When Star Trek's Nichelle Nichols died in late July at age 89, she was lauded as the trailblazer she was during her lifetime. However, her story is far from over. In early 2023, she will fly alongside the DNA of her son, Kyle Johnson, aboard Celestis' Enterprise Flight. In addition, the Nichelle Nichols Foundation – announced today, on what would have been her 90th birthday – will continue to promote diversity in STEM fields.

By Celestis on 12/28/2022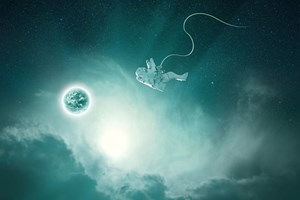 Why did Celestis' Director of Content, Emily Carney, purchase her own Celestis MindFile™? The answer is not as apparent as it might seem.

By Emily Carney on 11/25/2022