[caption id="attachment_111" align="alignleft" width="300" caption="Click to view video of the 2009 student launch from Spaceport America, New Mexico"]
[/caption] Celestis will fly as a secondary payload on board the SpaceLoft® XL. The launch vehicle's primary payload will be a number of student experiments from New Mexico universities, community colleges, and high schools, as well as part of a robot built by students in Texas. The New Mexico Space Grant Consortium (NMSGC) at New Mexico State University is the primary payload sponsor. Quoting from the NMSGC Web site, NMSGC, "developed the program that currently works with one high school, 5 community college, and 2 universities in New Mexico to build electronic experiments. The purpose of the program is to develop New Mexico's workforce by providing students access to space annually from Spaceport America."
The New Mexico payloads
include:
An "Inertial Measurement Unit" from New Mexico State University. The device is designed to record the SpaceLoft® XL's trajectory. If successful, this device could be used in future SpaceLoft® XL flights.
Miniature electrical connectors from the University of New Mexico. This experiment will test the reliability of electrical connectors to be used in future missions that will be sponsored by the University of New Mexico, the Air Force Research Laboratory, and COSMIAC, which is a congressionally supported space electronics center established at the University of New Mexico.
RocketSat, a set of New Mexico high school payloads including a pressure sensor, accelerometers, temperature sensor, and Geiger counter.
[caption id="attachment_110" align="alignleft" width="300" caption="Click for video about Lamar High's award-winning robotics program, "The DiscoBots" (Image Credit: NASA)"]
[/caption]
In addition, Celestis is flying part of an award-winning robot designed and built by students at Lamar High School in Houston, Texas.
"We are pleased to be working with the primary sponsor of the mission, the New Mexico Space Grant Consortium, by providing matching funds that assist students to launch their experiments into space," said Charles Chafer, CEO of Celestis. "We're also helping science and technology students in our own community by launching part of an award-winning robot students at Houston's Lamar High School have built. Including the robot part – called an 'encoder' – in the spacecraft is our way of further encouraging these outstanding young people to become the pioneers of the final frontier."
Further Reading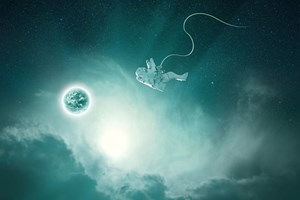 Why did Celestis' Director of Content, Emily Carney, purchase her own Celestis MindFile™? The answer is not as apparent as it might seem.

By Emily Carney on 11/25/2022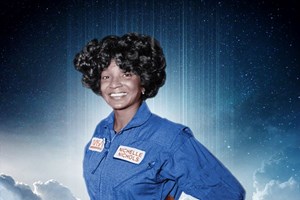 When Star Trek's Nichelle Nichols died in late July at age 89, she was lauded as the trailblazer she was during her lifetime. However, her story is far from over. In early 2023, she will fly alongside the DNA of her son, Kyle Johnson, aboard Celestis' Enterprise Flight. In addition, the Nichelle Nichols Foundation – announced today, on what would have been her 90th birthday – will continue to promote diversity in STEM fields.

By Celestis on 12/28/2022