New Frontier Flight Reenters Atmosphere
Share
New Frontier Flight Reenters Atmosphere

:
[caption id="attachment_800" align="alignleft" width="300" caption="Photo taken from the International Space Station of a meteor - a 'shooting star' - entering Earth's atmosphere Aug. 13, 2011 as the space station flew over China"]
[/caption]
The New Frontier Flight
, a Celestis
Earth Orbit Service
mission that was launched May 22, 2012 from Cape Canaveral, Florida, has reentered Earth's atmosphere, blazing like a shooting star in final tribute to
the 320 people on board
this historic memorial spaceflight.  Reentry occurred during the satellite's 576th orbit of Earth at 10:22 pm CDT June 26 (3:22 am June 27).
The New Frontier Flight
was dedicated to the spirit of the 320 mission participants and to people everywhere who share the passion for exploration and discovery. The spacecraft carried a symbolic portion of the cremated remains of each flight participant on Earth orbit. Among the people aboard this mission were Mercury Seven NASA astronaut
L. Gordon Cooper
,
Star Trek
actor
James Doohan
(who played "Mr. Scott") and hundreds of people from various walks of life in the United States, Canada, Germany, the United Kingdom, China, India, Taiwan, Japan, Australia, The Netherlands, France, South Africa and Russia. [caption id="attachment_803" align="alignright" width="381" caption="The New Frontier Flight reentered Earth's atmosphere at 10:22 pm CDT June 26 (3:22 am GMT June 27) at an estimated position of 20°N, 111°E, over the South China Sea: See the red "X" in the map above."]
[/caption]
Family Feedback
In light of the reentry, several Celestis families have written us, expressing their gratitude for our service.  "Thank you for keeping our family informed," writes James Harmon, the father of
New Frontier Flight
participant
Dane Kauffman Harmon
.  "Our experience with Celestis has been first class from beginning to end."  Jerry Norman, a funeral director for one of our clients, writes, "Thanks for the update!   Great service!"  And Todd Johnson, son of
New Frontier Flight
participant
Nancy L. Johnson
, writes, "Congratulations on a spectacular launch and successful mission!...  I love sharing our Celestis story with friends and strangers alike.  I love what Celestis offers. It's not just about a launch.  It's about a celebration - about dreams - about memories that will last my lifetime.  Thank you and everyone at Celestis for your hard work and perseverance to bring celebrations, dreams and memories to the families and friends of the launch participants. All of you make a difference in the lives of others.  I wish you the very best of success!" Visit
The New Frontier Flight webpage
to see video of the launch.
Further Reading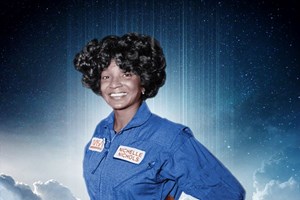 When Star Trek's Nichelle Nichols died in late July at age 89, she was lauded as the trailblazer she was during her lifetime. However, her story is far from over. In early 2023, she will fly alongside the DNA of her son, Kyle Johnson, aboard Celestis' Enterprise Flight. In addition, the Nichelle Nichols Foundation – announced today, on what would have been her 90th birthday – will continue to promote diversity in STEM fields.

By Celestis on 12/28/2022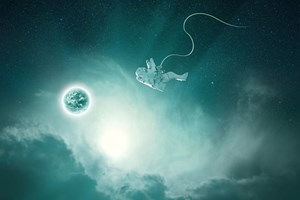 Why did Celestis' Director of Content, Emily Carney, purchase her own Celestis MindFile™? The answer is not as apparent as it might seem.

By Emily Carney on 11/25/2022