Museum Exhibit Honors Celestis Participant
Share
Museum Exhibit Honors Celestis Participant

:
An exhibit in the Tulsa Air and Space Museum in Tulsa, Oklahoma honors those who have journeyed into the sky. From the very beginnings of flight and wooden aircraft to the sophisticated metal crafts of the space age those who have reached the sky are honored.
The Millennial Flight
which was successfully launched on December 20, 1999. Nine years later the exhibit in Tulsa would open. The display highlights his love of space, his fight with leukemia and the tributes he was paid after his death. Fitting for one who loved space, the display is full of artifacts from those who helped his dream become a reality. [caption id="attachment_560" align="alignright" width="200" caption="Millennial Flight family members pose by the launch vehicle."]
[/caption] There's a letter from his bone marrow donor, a member of the US Navy, officially stating that part of his remains had been buried at sea. His mother had contacted the donor, asking him to quietly disperse a portion of the ashes into the ocean. He went further and Greg was honored not just in private but with full honors, the crew turned out in their dress blues. A letter and patch from the Navy commemorate his status as an honorary VR-1 Squadron Star Lifter member, a squad that had been entrusted with the transport of Congressman C.W. Bill Young. There's a letter from that same Congressman Young. He and his wife Beverly personally carried his donor marrow to Tinker Air Force Base in Oklahoma City, touched by the Brown family's struggle. The display also contains some of Greg's own model rockets that he didn't just build but flew as well. There's a teddy bear signed by his family, given to him for his bone marrow transplant. Several baseball caps adorn the display, two of them signed by astronauts and another by a tennis champion who is also dedicated to fighting cancer in children. The balance of the display chronicles the launch of Greg's cremated remains by Celestis. The process started with transfer of the cremated remains to the flight module, 90 days before the launch, and the integration of the Celestis craft onto the rocket. It was an Orbital Sciences Corporation Taurus rocket that took Greg to space. The Taurus team themselves honored the Brown family by choosing to sign the rocket "Greg Brown / To Infinity And Beyond," under the Celestis logo. And, aptly placed, the picture of Greg holding one of his model airplanes is right next to a picture of
The Millennial Flight
during takeoff in all its blaze of glory. You can read more about Greg on
the Celestis Web site
and you can track
The Millennial Flight's
orbit in real time
here
.
Further Reading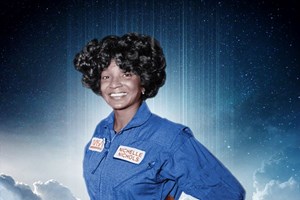 When Star Trek's Nichelle Nichols died in late July at age 89, she was lauded as the trailblazer she was during her lifetime. However, her story is far from over. In early 2023, she will fly alongside the DNA of her son, Kyle Johnson, aboard Celestis' Enterprise Flight. In addition, the Nichelle Nichols Foundation – announced today, on what would have been her 90th birthday – will continue to promote diversity in STEM fields.

By Celestis on 12/28/2022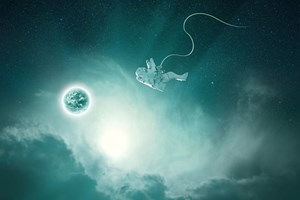 Why did Celestis' Director of Content, Emily Carney, purchase her own Celestis MindFile™? The answer is not as apparent as it might seem.

By Emily Carney on 11/25/2022