Milestone Achieved: Enterprise and Tranquility Flight Updates
Share
Milestone Achieved: Enterprise and Tranquility Flight Updates

: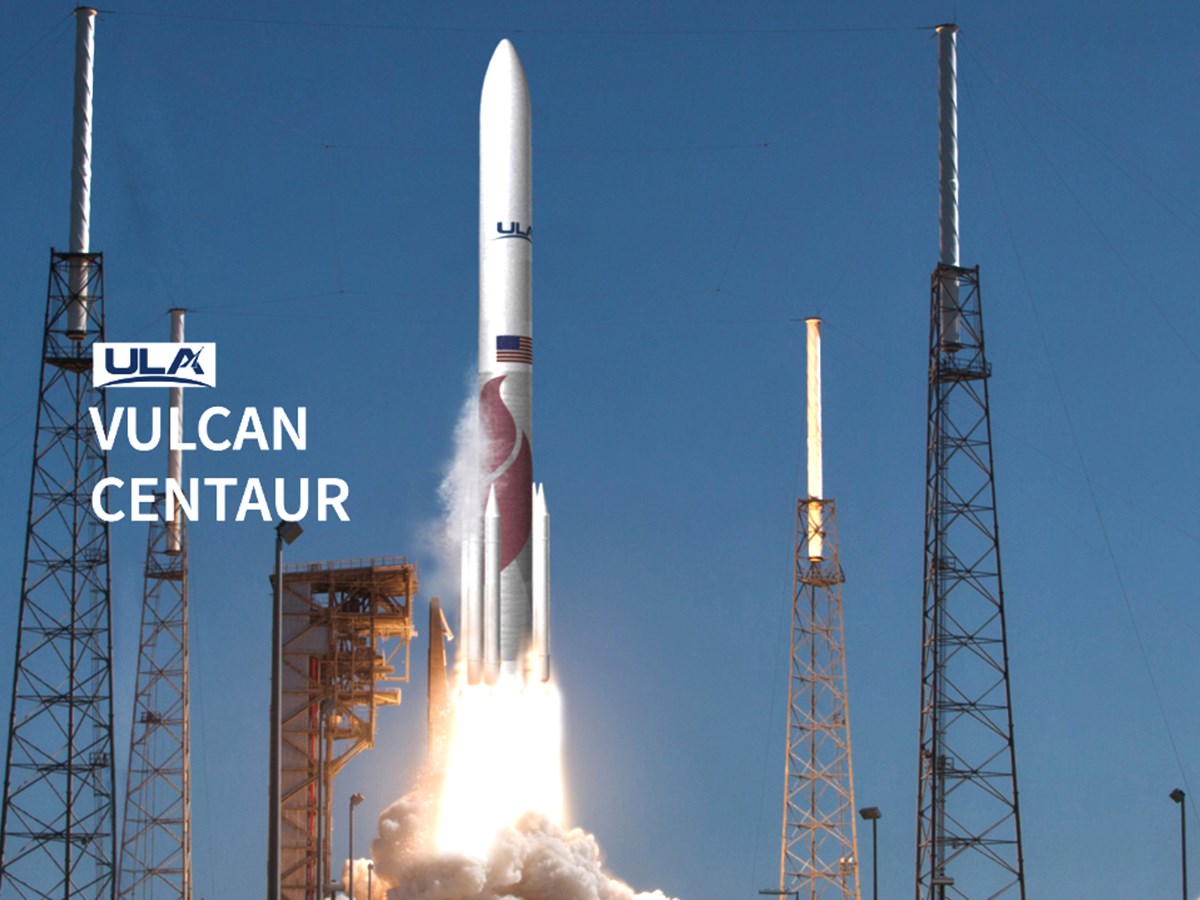 Image Credit: United Launch Alliance
Celestis Memorial Spaceflights is pleased to announce that a significant milestone has been reached in preparation for its upcoming Enterprise and Tranquility Flights. The first of the two Blue Origin BE-4 flight engines completed acceptance testing and was delivered to United Launch Alliance's (ULA) factory in Decatur, Alabama. ULA has completed the installation of the first engine on the Vulcan booster stage and stands ready to install the second engine upon completion of its acceptance testing and arrival in Decatur. On Wednesday, September 28th, ULA CEO Tory Bruno tweeted a four-minute video showing a full-duration test firing of a BE-4 engine at Blue Origin's test facility in West Texas.
The ULA Vulcan rocket will utilize two of these mighty engines, along with two Northrop Grumman Graphite Epoxy Motor (GEM) 63XL Solid Rocket Boosters (SRBs) for its inaugural flight and a powerful Centaur upper stage to provide the boosts needed to reach the Moon and deep space.
ULA's debut Vulcan launch will loft not one but two Celestis Memorial Spaceflights into deep space along with Astrobotic's Peregrine Lunar Lander and, per a recent announcement, two demonstration satellites for Amazon as part of its Project Kuiper. Following its launch, the Centaur upper stage will deploy Amazon's demonstration spacecraft in Low Earth Orbit (LEO) and then leave Earth's field of gravity en route to Astrobotic's Peregrine Lunar Lander Trans-Lunar Insertion (TLI) orbit. Once Peregrine has separated from the Centaur upper stage, it will continue its journey to the Moon (and fulfill the Tranquility Flight). Celestis' flight capsules for the Tranquility Flight recently completed their own milestone and were integrated into Peregrine's DHL MoonBox, almost ready for their descent to the Moon's surface.
Shortly after Peregrine's separation, the Centaur upper stage carrying the Enterprise Flight crew will be restarted, beginning its journey beyond the Earth-Moon system into the Solar System. To learn more about the Vulcan launch vehicle's inaugural flight, please read a previously published Celestis article, Enterprise Flight to Enterprise Station: Humanity's First Outpost in Deep Space. Celestis Memorial Spaceflights will continue to provide updates regarding the Enterprise and Tranquility Flights as soon as we receive them from our payload and launch providers.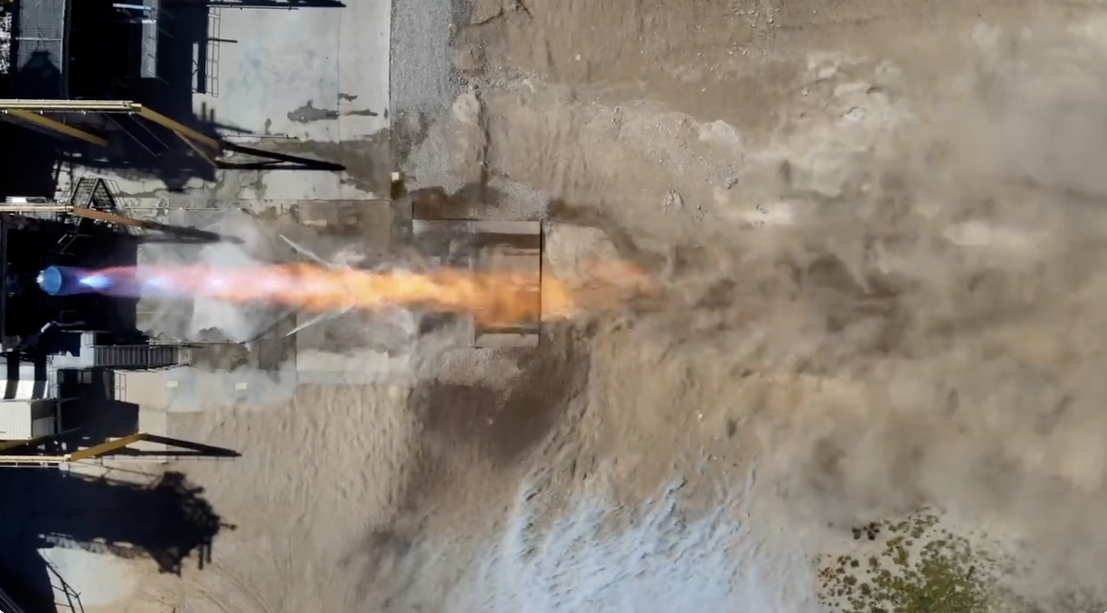 BE-4 Engine firing. Screenshot credit: Tory Bruno/United Launch Alliance
Enterprise and Tranquility Launch Date Update 
In a press release published on October 12th, ULA shared an update on the launch date, stating, "ULA is proceeding to a first flight of Vulcan 1st quarter 2023 to align with a request from its payload customer Astrobotic, who will be flying its Peregrine lunar lander to the Moon for NASA's Commercial Lunar Payload Services (CLPS) program." As soon as Celestis receives word of a definitive Enterprise and Tranquility launch date, we will share it through customer emails and our social media accounts. 
How to Follow Celestis Memorial Spaceflights 
Celestis Memorial Spaceflights is committed to informing its families and friends of upcoming mission milestones and events. If you or a loved one are participating in an upcoming spaceflight, please check your emails regularly to ensure you receive our mission milestone updates. Celestis also shares news and updates regarding its missions on its website and social media platforms, including Facebook, Twitter, Instagram, and YouTube.
The Celestis Memorial Spaceflights website is regularly updated, and features live satellite tracking to inform families and friends of the location of their loved ones' spacecraft.
Please "like" our Celestis page on Facebook to receive timely updates in your News Feed. Celestis also hosts monthly Facebook Live events that feature special guests and provide upcoming mission updates. These live events are also featured on our YouTube channel. Celestis also includes up-to-date information regarding missions on our Twitter, Instagram, and YouTube accounts. Please follow or subscribe to further stay in touch with us.
Of course, if you are interested in participating in a Celestis Memorial Spaceflight, please contact us or call us toll-free at 1-866-866-1186; if you live outside of the United States and Canada, please call 1-281-971-4019.
Further Reading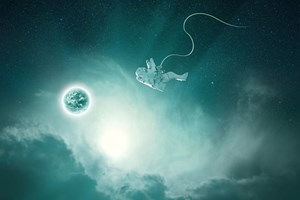 Why did Celestis' Director of Content, Emily Carney, purchase her own Celestis MindFile™? The answer is not as apparent as it might seem.

By Emily Carney on 11/25/2022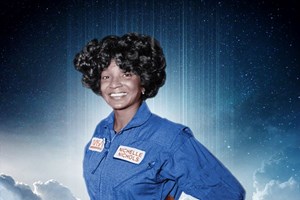 When Star Trek's Nichelle Nichols died in late July at age 89, she was lauded as the trailblazer she was during her lifetime. However, her story is far from over. In early 2023, she will fly alongside the DNA of her son, Kyle Johnson, aboard Celestis' Enterprise Flight. In addition, the Nichelle Nichols Foundation – announced today, on what would have been her 90th birthday – will continue to promote diversity in STEM fields.

By Celestis on 12/28/2022