Launch Pad and Mission Control Tours
Share
Launch Pad and Mission Control Tours

:
Today we traveled to Spaceport America and toured the launch pad and mission control. We left the Elephant Butte Inn around 8:45 am and arrived at mission control about 45 minutes later.  There we were greeted by Tracey Larson of UP Aerospace and Dr. Pat Hynes of the New Mexico Space Grant Consortium (NMSGC), which is the primary sponsor of tomorrow's launch.  Also present was Mr. Louis Gomez, who is one of the pioneers of Spaceport America.  Tracy delivered a presentation concerning the procedures mission controllers follow when they conduct a launch.   Pat discussed the NMSGC's student launch program, and the importance of Celestis' participation with the student launches each year.  Tracey, Pat and Louis then answered our questions during Q&A. [caption id="attachment_409" align="aligncenter" width="450" caption="A family member of one of the participants on board our mission sitting at mission control today"]
[/caption] After touring mission control we drove to the launch pad where we were met by UP Aerospace President Jerry Larson, Celestis CEO Charles Chafer, and UP Aerospace's Bruce Lee.  These three gentlemen discussed the launch scheduled for tomorrow morning.   We learned that the nearby White Sands Missile Range tracks the SpaceLoft XL's flight into space and return to Earth.  We saw where the Celestis payload is located on the SpaceLoft XL. [caption id="attachment_411" align="aligncenter" width="450" caption="The same Celestis family member posing by the SpaceLoft XL rocket during today's launch pad tour"]
[/caption] We also learned some very interesting information about how UP Aerospace launches the SpaceLoft XL: Instead of using a launch tower like the space shuttle uses during liftoff, the SpaceLoft XL rocket launches from a 'launch rail.'  In order to determine how to aim the launch rail, engineers have to take into account the various wind velocities through which the rocket will fly as it ascends through the atmosphere into space.  In addition to launching weather balloons, UP Aerospace uses a SODAR -- a SOnic Detection And Ranging device -- located near the launch pad.  The SODAR sends sound waves into the atmosphere to measure atmospheric turbulence.  Based on the wind velocities measured just prior to liftoff, UP Aerospace uses a computer to determine the optimal angle and elevation of the launch rail so as to launch the rocket on the best possible spaceflight trajectory. Of course, we all had an opportunity to walk around the launch pad, go up to the rocket and actually touch it, and take photos. After completing the launch pad tour we returned to the Elephant Butte Inn where we plan to get to bed early this evening as we have to leave quite early tomorrow morning for Spaceport America.  Launch is projected to occur as early as 7:00 am our time (9:00 am EDT, 1:00 pm GMT).
Further Reading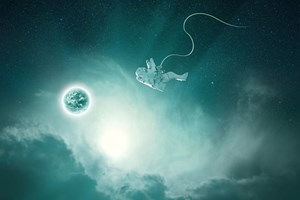 Why did Celestis' Director of Content, Emily Carney, purchase her own Celestis MindFile™? The answer is not as apparent as it might seem.

By Emily Carney on 11/25/2022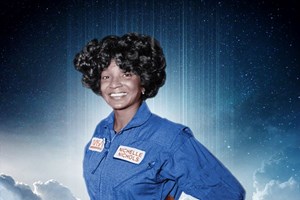 When Star Trek's Nichelle Nichols died in late July at age 89, she was lauded as the trailblazer she was during her lifetime. However, her story is far from over. In early 2023, she will fly alongside the DNA of her son, Kyle Johnson, aboard Celestis' Enterprise Flight. In addition, the Nichelle Nichols Foundation – announced today, on what would have been her 90th birthday – will continue to promote diversity in STEM fields.

By Celestis on 12/28/2022