Kennedy Space Center Area Tourist Attractions
Share
Kennedy Space Center Area Tourist Attractions

:
by Emily Carney
Many Celestis' launches originate from Kennedy Space Center, located in Merritt Island, Florida. Beyond Disney Parks, Central Florida contains a wealth of unforgettable tourist attractions, and the weather is usually warm enough to enjoy them year-round. Kennedy Space Center Visitor Complex (KSCVC) remains a popular attraction; guests can enjoy the famous Rocket Garden that showcases an impressive selection of vintage U.S. rockets, see the magnificent Space Shuttle Atlantis, and can even view a mighty Saturn V Moon rocket.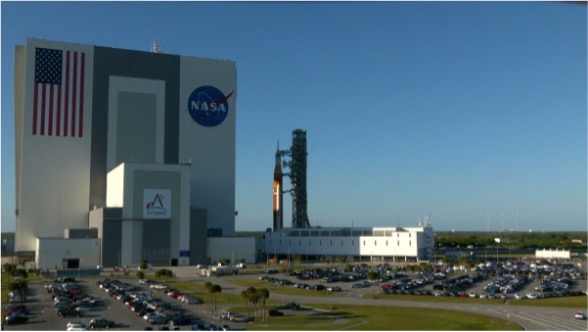 The visitor complex also boasts tours that take guests past NASA's iconic Vehicle Assembly Building (VAB) – one of the world's largest buildings by volume – and historic launch pads LC-39A and -39B. You'll also want to tour the United States Astronaut Hall of Fame, the historic Mercury Mission Control, and the Space Mirror Memorial. Expect to spend the better part of a day visiting Kennedy Space Center Visitor Complex. Space View Park pays homage to the Mercury, Gemini, Apollo, and Shuttle programs in neighboring Titusville, and the American Space Museum contains a wealth of rare artifacts that will thrill even casual space observers.
In addition, the Cocoa Beach area has a number of other attractions. Its beautiful beach is legendary, and the golfing and shopping are fantastic. A must-visit attraction is the original Ron Jon Surf Shop, which describes itself as, "A whole water world of eternal summer fun, encompassing more than two acres, overflowing with more surfwear, sportswear, and beach gear than is available in any other single venue." Also, check out the Florida Surf Museum and the Brevard Zoo in Melbourne.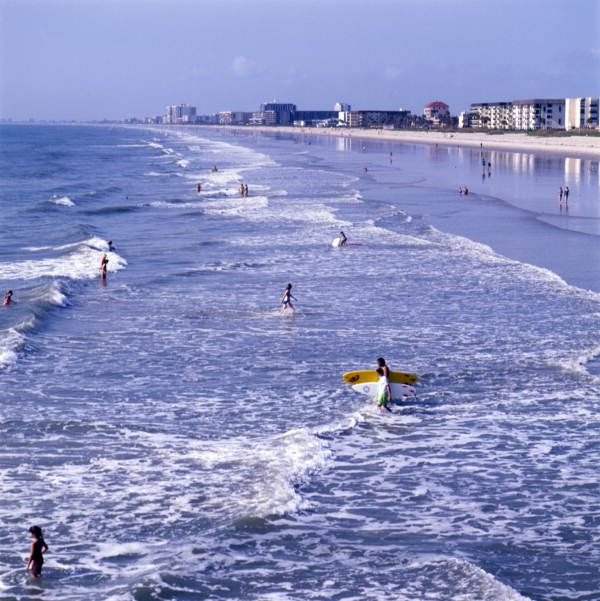 Cocoa Beach, Florida. Image Credit: Pinterest.com

Contact us for more information or to receive launch updates
With its subtropical climate, nearby wildlife, and vibrant nightlife, there are tons of fun and exciting things to do in and around the city of Orlando. Of course, there are several major theme parks to visit: Disney World, EPCOT, Disney's Hollywood Studios, Disney's Animal Kingdom Theme Park, Universal Studios, and Sea World.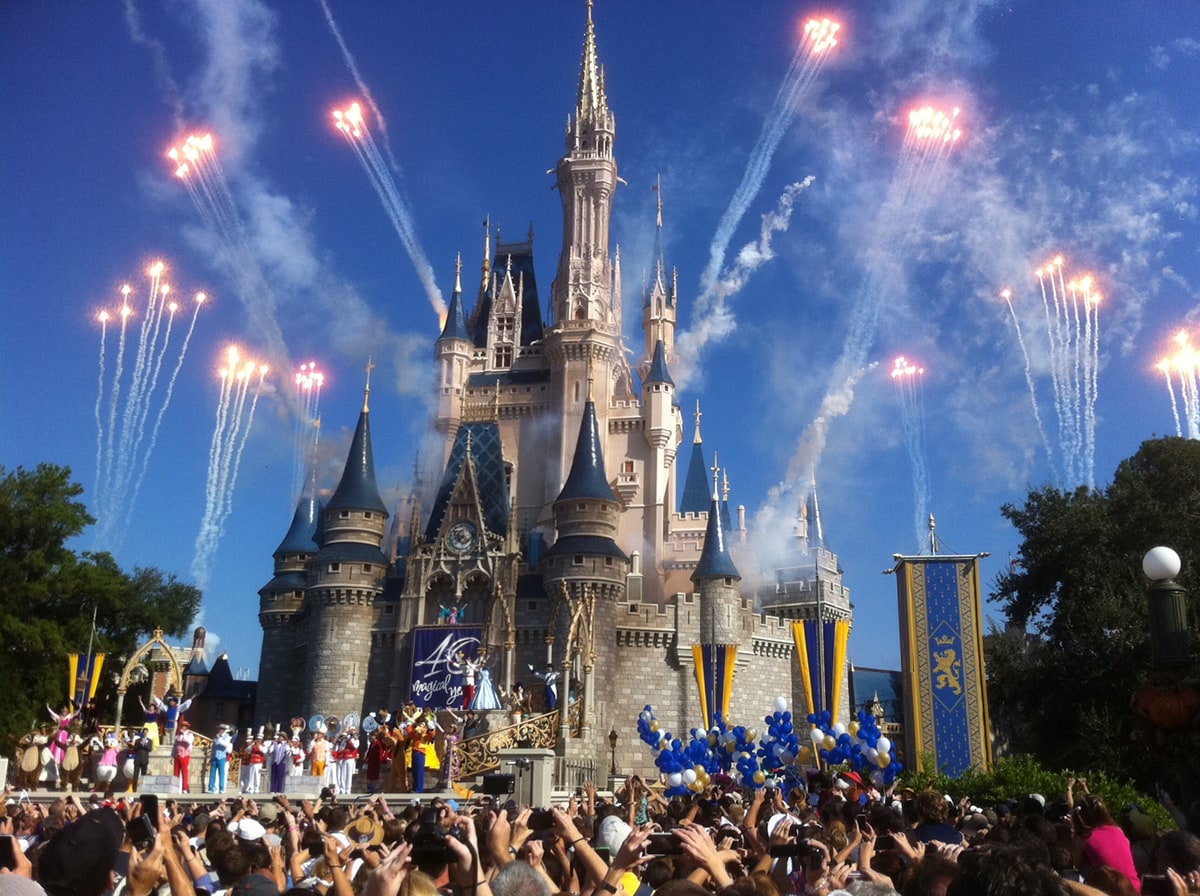 Consider visiting nearby Disneyworld! Image Credit: Pinterest.com
But you can also fly in an airboat in the wild Florida wetlands, see an alligator wrestling show, swim with dolphins, ride along a zip-line over live alligators and crocodiles, go skydiving, play golf on spectacular courses, tour scenic gardens, enjoy some of Orlando's many award-winning spas, or take in dinner and a show. Check out VisitOrlando.com for a comprehensive list.
While Cocoa Beach, Cape Canaveral, Port Canaveral, and neighboring Orlando possess no shortage of fun activities, Jack and Jeanette Kennedy of You Name It Vacations specialize in bringing the best of Florida to travelers worldwide. One of the most exciting options offered is a helicopter tour of Kennedy Space Center and the U.S. Space Force Station in Cape Canaveral. Guests can view the famous "missile row" that has powered U.S. human spaceflight since the early 1960s, the Shuttle Landing Facility (one of the world's longest runways at 15,000 feet long, which was used for Space Shuttle landings), and the VAB from an aerial point-of-view during a 30-minute-long flight.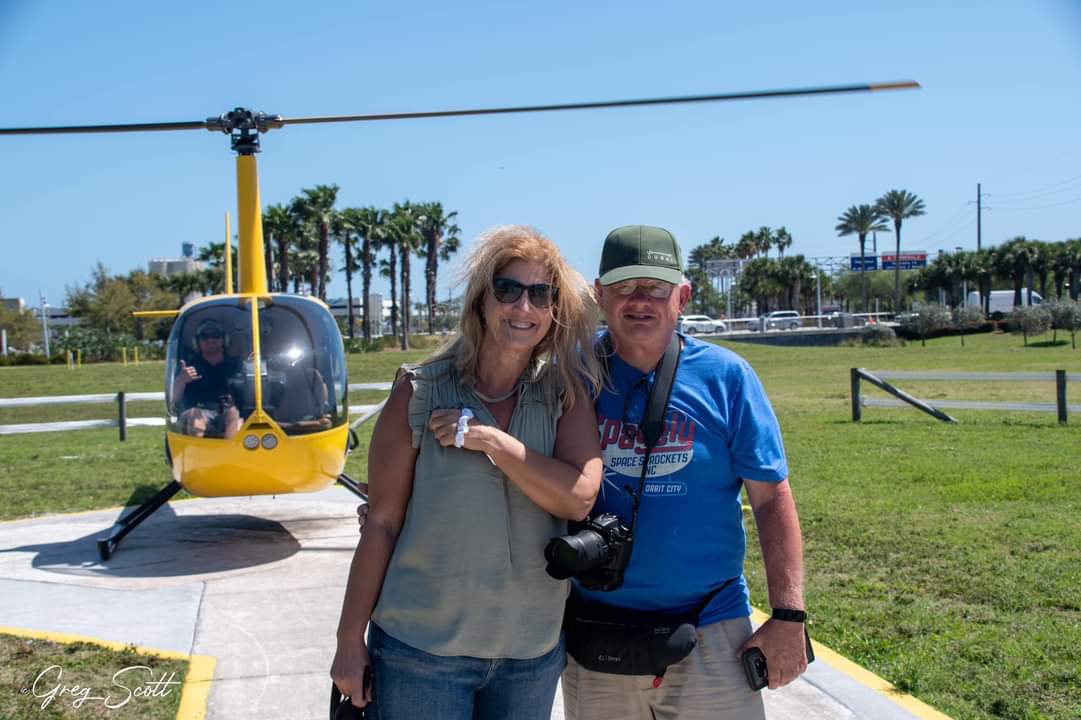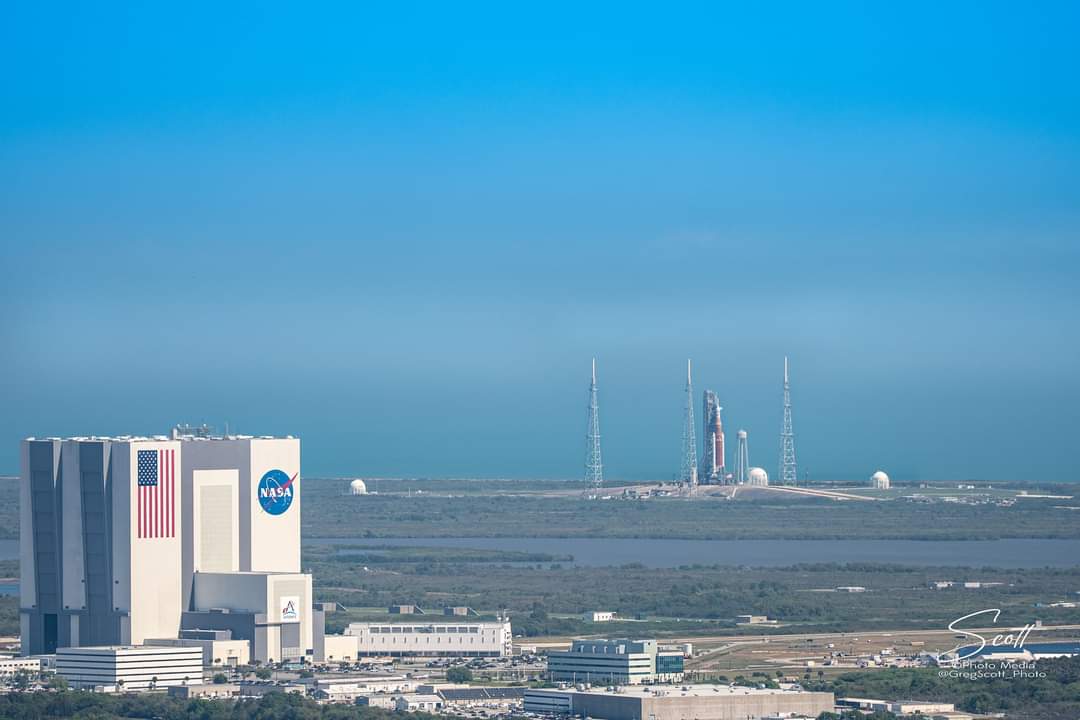 Linked below are other activities recommended by the Kennedys: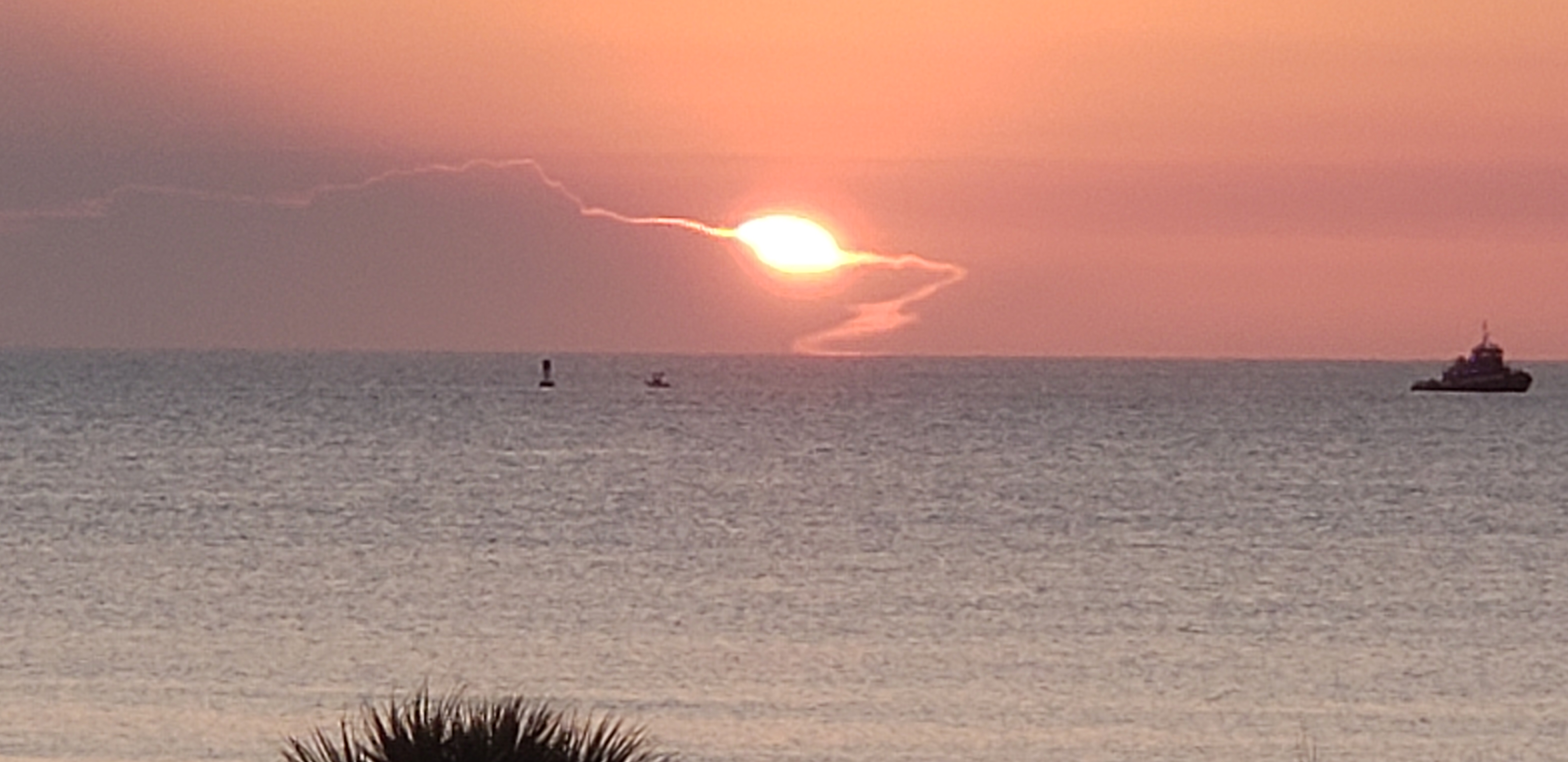 If you want to enhance your trip by incorporating tourist attraction visits or extending it to include a three-day ship cruise departing Cape Canaveral, please reach out to learn more about specific cruise options, itineraries, and price per cabin. You Name it Vacations is also the perfect resource for assistance arranging day trips to Disney World, Universal Studios, Sea World, and other popular tourist destinations. The Kennedys can also help arrange car rentals and hotel reservations.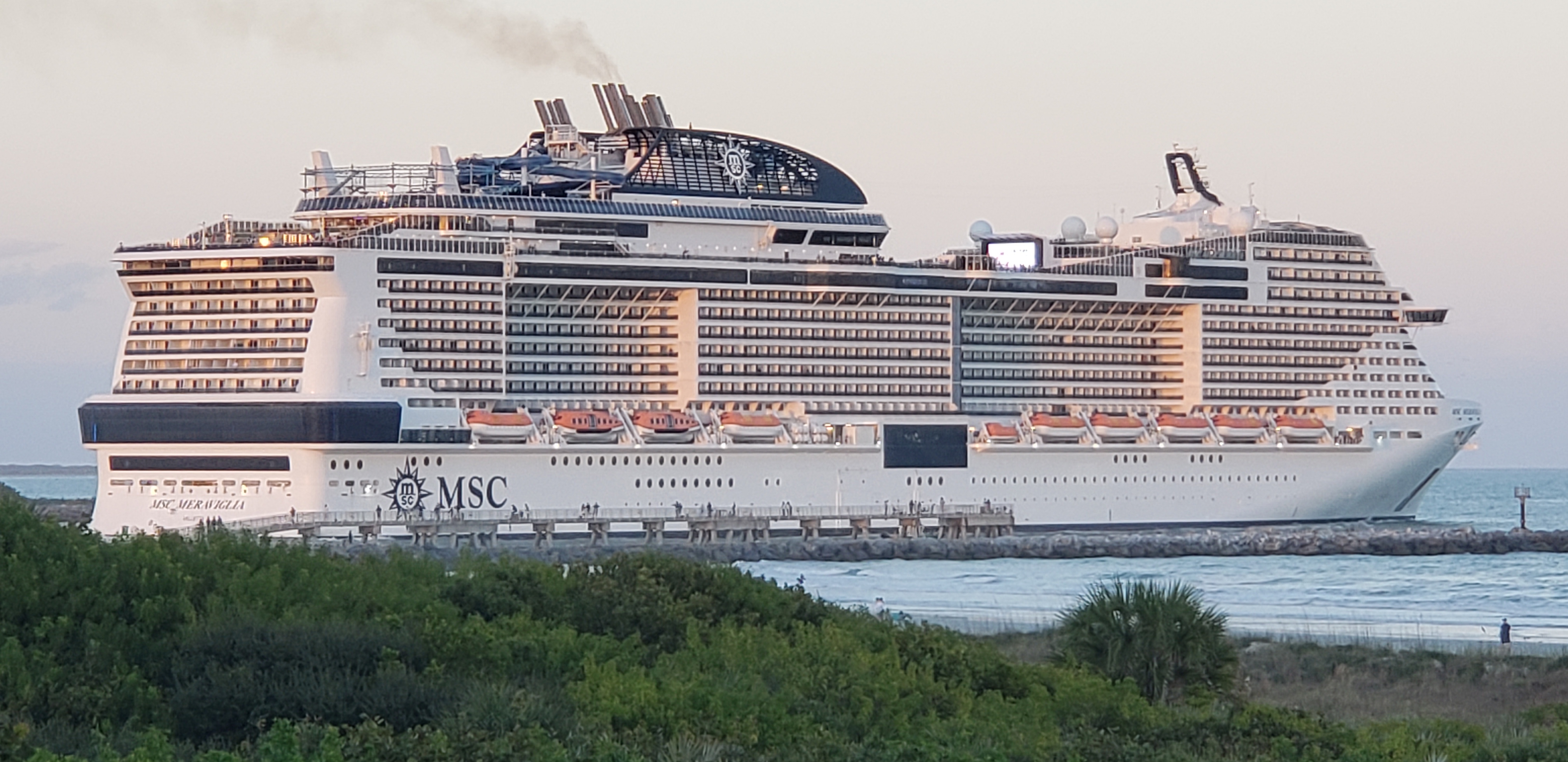 Please feel free to contact You Name It Vacations for all of your travel needs. And we look forward to seeing you!
For your travel needs, please contact:
Jack and Janette Kennedy
Travel Advisors
(321) 831-6622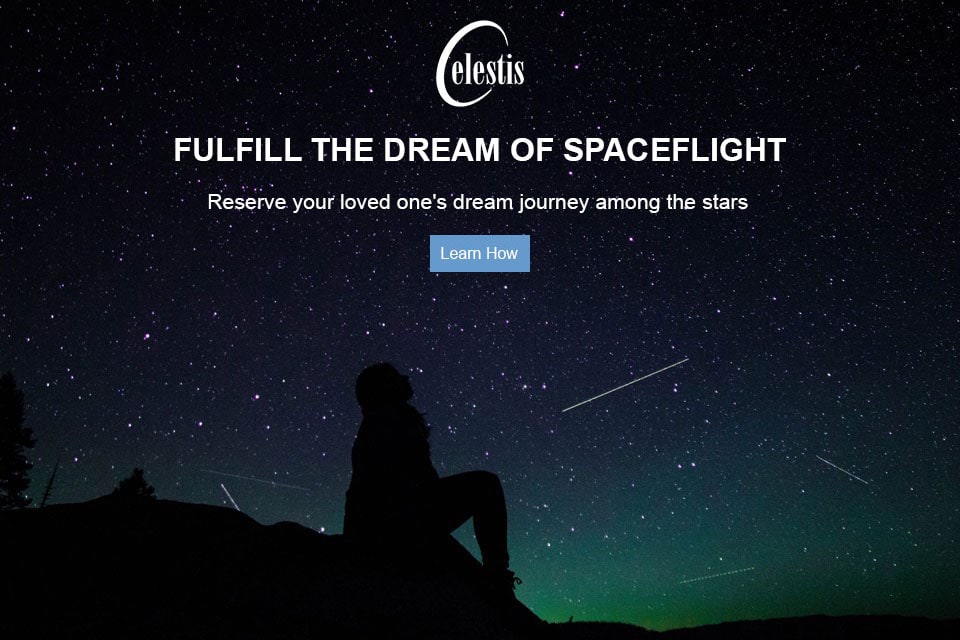 Further Reading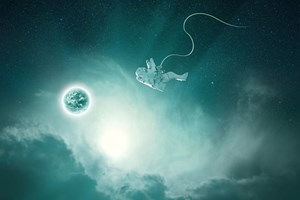 Why did Celestis' Director of Content, Emily Carney, purchase her own Celestis MindFile™? The answer is not as apparent as it might seem.

By Emily Carney on 11/25/2022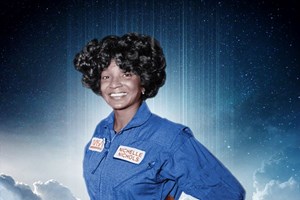 When Star Trek's Nichelle Nichols died in late July at age 89, she was lauded as the trailblazer she was during her lifetime. However, her story is far from over. In early 2023, she will fly alongside the DNA of her son, Kyle Johnson, aboard Celestis' Enterprise Flight. In addition, the Nichelle Nichols Foundation – announced today, on what would have been her 90th birthday – will continue to promote diversity in STEM fields.

By Celestis on 12/28/2022