Share
Jamie Kyle Ottaway

: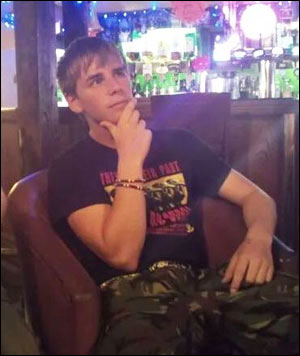 Jamie Kyle Ottaway - a wonderful son, caring brother and the very best of friends Born in Salisbury District Hospital in England, at 9.03am, on the 12th of March 1991 and spent most of his life in the village of Ludgershall, in Wiltshire. From a very young age, Jamie had an enquiring mind, always keen to learn and understand, looking into things and often dismantling toys to see how they worked… (not often putting them back together). His favourite toys being Kinex and Lego, where he would ignore the instructions and build something completely different, including a Greek temple from a race car and an AT-AT from an aeroplane. From the age of 11 Jamie chose to attend the Duke of York's Military Academy in Dover, where as well as his academic studies he became a saxophone player in the school's marching band, attending many international sporting events as part of pre game and half time entertainment. He also became the Regimental Sergeant Major in the cadets, which was the highest rank achievable by students. When Jamie left school, he gained a place on the QinetiQ apprenticeship scheme as an Aeronautical Engineer. A four year work placement which had him working on many military aircraft including Typhoon class fighters, Tornadoes and his personal favourite, the Apache Helicopter. In March 2012 Jamie won the Joe Morrall Award for a paper on The British Experimental Rotor Program and was nominated by QinetiQ for the National competition held in London. In October that year, he put forward his paper in a presentation to the Royal Aeronautical Society and came first in the under 25 category, winning the prestigious, NE Rowe Medal. In his personal life Jamie was a keen motorcyclist and joined the Royal British Legion Riders, becoming their youngest ever member. They are a charity group that raise funds for military charities through various ride outs, events and often provide escorts for repatriations. He had raised money for the Army Benevolent Fund and when they heard of his passing, they formed a "Donate in Memory" campaign, where a small plaque is placed on-line and people can donate in that person's memory. (See
 www.soldierscharity.org/donate/donate-in-memory
) Jamie was the first person on there and is the only person with a full bio… he is still an inspiration to others. Everyone that knows him will miss Jamie, something attested to by the attendance at his funeral, when over 200 people came to pay homage to their "Grand Overlord, Jotters". Not everyone could fit in, so many stood in the rain, outside. We try to celebrate his life, more than mourn his passing and this spaceflight is exactly that, a celebration. Although we are sad that he has gone, we are happier that he was ever here at all….
---
Jamie Kyle Ottaway was a participant on Celestis' sixth 
Earth Rise Service
 memorial spaceflight, The Conestoga Flight.
---
Visit our new blog at www.Celestis.com/blog/
Further Reading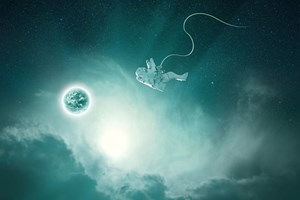 Why did Celestis' Director of Content, Emily Carney, purchase her own Celestis MindFile™? The answer is not as apparent as it might seem.

By Emily Carney on 11/25/2022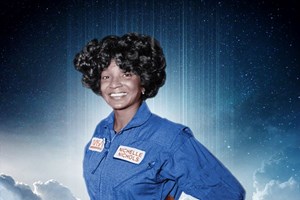 When Star Trek's Nichelle Nichols died in late July at age 89, she was lauded as the trailblazer she was during her lifetime. However, her story is far from over. In early 2023, she will fly alongside the DNA of her son, Kyle Johnson, aboard Celestis' Enterprise Flight. In addition, the Nichelle Nichols Foundation – announced today, on what would have been her 90th birthday – will continue to promote diversity in STEM fields.

By Celestis on 12/28/2022