Honoring Naval Aviation and All Veterans
Share
Honoring Naval Aviation and All Veterans

:
[caption id="attachment_513" align="alignright" width="300" caption="A rescue at sea by the U.S. Coast Guard."]
[/caption] This year we celebrate the 100th Anniversary of Naval Aviation, and honor the aviators and support personnel who have served in the Navy, the Marine Corps and the Coast Guard. In fact, Celestis would simply like to say 'thank you' to all the men and women who have served in any of the military branches around the world. The rigorous and exacting training it takes to serve in naval aviation has paved a direct road into other aerospace careers. In fact, the first seven astronauts, known as both the "Original Seven" and "Astronaut Group 1," were all test pilots in the military before they earned a place with NASA. Several of the participants aboard
The New Frontier Flight
made their way through the military into a lifetime career in aerospace. [caption id="attachment_526" align="alignleft" width="200" caption="Astronaut L. Gordon Cooper"]
[/caption] One of these Original Seven will be entering into Earth's orbit one last time.
L. Gordon Cooper
, who became the first man to sleep in space while he orbited the earth 22 times on NASA's
Mercury 9
flight, will be on our
New Frontier Flight
. He started out in the Marine Corps before working in other branches of the armed forces.
William Reuel Barnett, Jr.
joined the Navy after graduating high school. After his time with them he continued his education and earned a degree in mechanical engineering. "The Quiet Man of Rocket Engines" would work on such projects as the top secret B-58 Hustler Project and the "Pluto Project." Never once did an engine of his design and installed under his direction fail during takeoff. Another mechanical engineer,
Albert (Bert) Fabre
, was first an apprentice moulder in the Royal Naval Dockyard. Astronomy was one of his hobbies and cold nights didn't deter him from aiming his telescope skywards. [caption id="attachment_531" align="alignleft" width="200" caption="William Paul Peterson"]
[/caption] For others, a simple love of space and flight kept on after serving.
William Paul Peterson
served in the Air Force. Science fiction and the idea of time travel fascinated him; this memorial spaceflight will be his third memorial service. We look forward to our next space mission,
The New Frontier Flight
, as a way to honor these veterans and many others. We invite you to read the stories of our
New Frontier Flight participants
. For more information about events nationwide for the 100th Anniversary of Naval Aviation visit
www.navalaviation100.org
. Finally, we also express our thanks in a very tangible way by extending a 10% discount off of
our various memorial spaceflight services
to veterans of all nations and branches of service.
Further Reading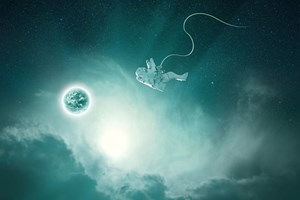 Why did Celestis' Director of Content, Emily Carney, purchase her own Celestis MindFile™? The answer is not as apparent as it might seem.

By Emily Carney on 11/25/2022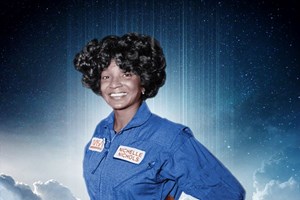 When Star Trek's Nichelle Nichols died in late July at age 89, she was lauded as the trailblazer she was during her lifetime. However, her story is far from over. In early 2023, she will fly alongside the DNA of her son, Kyle Johnson, aboard Celestis' Enterprise Flight. In addition, the Nichelle Nichols Foundation – announced today, on what would have been her 90th birthday – will continue to promote diversity in STEM fields.

By Celestis on 12/28/2022