Considering A Memorial Spaceflight?
Share
Considering A Memorial Spaceflight?

:
You're thinking about honoring a loved one with a memorial spaceflight or choosing one for yourself - but are wondering how to make the right decision? We've assisted thousands of people from around the world since 1994 in their decision-making process and are pleased to offer our view of what should be the key factors in your selection.

1)    Choose an experienced provider – the more experience the better.

The key word in the phrase "memorial spaceflight" is spaceflight. Space is hard, only a few nations and companies can truly provide reliable space transportation, and even fewer companies have the requisite technical and managerial skills to correctly interface with those transportation providers. All of our spaceflights use reliable, state-of-the art technology, and we partner with leaders in the industry.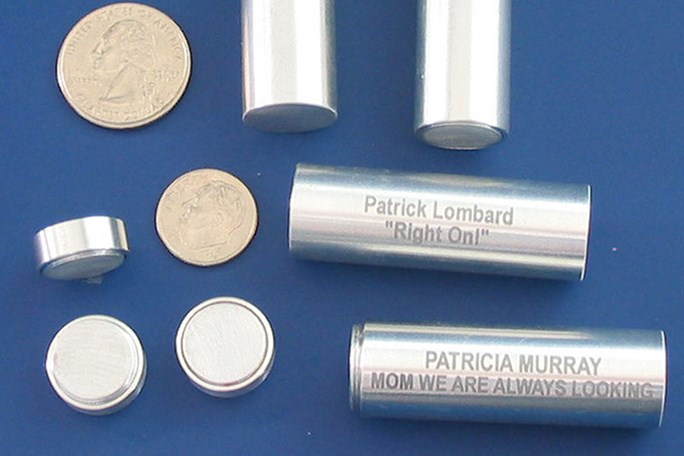 Each Celestis flight capsule contains a symbolic portion
of a person's cremated remains or DNA


Memorial spaceflights are always conducted as a "secondary" or even "tertiary" payload – meaning the transportation providers have agreed to fly the memorial spaceflight payload only on a non-interference, space available basis.  

Prospective providers of secondary payloads must adapt to a variety of factors, including: designing, building, and testing the spacecraft carrying the payload, as well as the individual flight capsules containing your loved one's precious remains; delivering the spacecraft on time and at the location required by the transportation provider; being able to replace any hardware damaged during the integration process in a timely manner, at your own expense, with on-hand spares; obtaining the requisite regulatory approvals from the US government required of the payload; and, being able to accomplish all of the above for a variety of launch and spacecraft providers.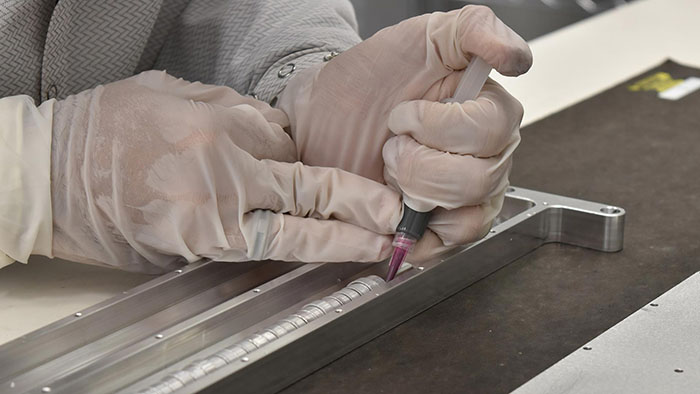 An engineer integrating Celestis flight capsules into a satellite component
Celestis has successfully navigated all of these factors on 17 missions to date. This record of success is unmatched by anyone, anywhere. We offer a proven Re-Flight Guarantee, not just promissory words of a brand that has yet to fly. If a Celestis Memorial Spaceflight is booked, your service is always guaranteed, a "raincheck" per se. If you or your loved one does not fly on the originally scheduled mission, you/they will be flown on the next flight of the same type. In addition to that insurance, we are required by various partners to maintain compliance of cutting-edge cybersecurity protocols. Celestis honors both your legacy and your data. These items easily become a compelling checklist for your use as you gauge your selection of a memorial spaceflight provider.  

Experience also matters regarding the memorial component of our service. Since our first mission in 1997, we have understood that we are not just a company that provides payloads for space travel. Of equal, perhaps greater, importance is our commitment to assist our families to remember and celebrate the lives of loved ones on board our missions. See the discussions in sections three and four below concerning the complete care cycle of our services.

Contact us for more information or to receive launch updates
The final – and in many ways most important – element of your evaluation and selection is certainly the people that provide the service. Your satisfaction with a memorial spaceflight will ultimately be determined by the experience of the staff you interact with during the entire process from selection through completion. The majority of the Celestis staff has been with the company for more than 20 years, literally guiding our clients and family members to achieve their dreams of a final compelling journey among the stars.

Celestis is led by an experienced, award winning entrepreneur not just someone who has only recently entered the field lacking the background and acquired skills in leading a company that must simultaneously provide aerospace and memorial related services.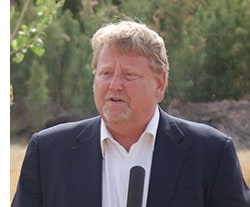 Celestis has been led since its inception by Co-Founder and Chief Executive Officer Charles M. Chafer.  Mr. Chafer, called "a pioneer on the cutting edge" of space commerce by the industry standard Space News, began his career as the Washington representative for Space Services Inc. of America (SSIA). SSIA, under the leadership of Mercury 7 and Apollo-Soyuz astronaut Donald "Deke" Slayton, was the first company in the world to successfully launch a privately-funded rocket – Conestoga 1 – into outer space. More than 30 years before SpaceX and other companies began offering commercial launch services, Mr. Chafer was creating the legal and regulatory framework to permit such launches. Mr. Chafer served on President Reagan's White House Working Group on Space Commerce and testified numerous times before both the House and Senate on space commerce matters.  

Upon forming Celestis in 1994, Mr. Chafer was awarded Entrepreneur of the Year honors by the two leading citizens space groups – the National Space Society and the Space Frontier Foundation.

2)    Choose a company that other credible individuals, agencies, and companies rely on.

A significant indicator of the quality of care you will receive may be found in looking at others who have similarly trusted your potential memorial spaceflight provider.

Since its inception, Celestis has been trusted by clients around the world – our most important testimonials. – as well as by the leading space agency, memorial service provider, launch service providers, and thought leaders from across the globe.

NASA and NASA Astronauts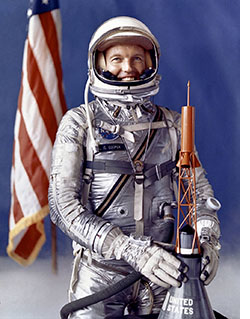 NASA has selected Celestis to honor special individuals on two occasions. At NASA's request, Celestis provided its first mission to the Moon by helping friends of noted planetary geologist Dr. Eugene Shoemaker include a symbolic portion of Dr. Shoemaker's cremated remains on the NASA Lunar Prospector mission.

NASA, at the request of House Defense Appropriations Committee Chairman Bill Chappell, asked Celestis to honor the final request of Greg Brown – the 12-year-old who received the first donation from the National Bone Marrow Registry - to launch his ashes into space aboard our Ad Astra mission. A display in the Tulsa Air & Space Museum, previously headed by NASA Administrator Jim Bridenstine, honors Greg's journey.

The families of NASA astronauts L. Gordon Cooper, Jr., William Pogue, Nicole Stott, and Philip Chapman have chosen Celestis for the astronauts themselves or their families. Senator John Glenn – the first American to orbit the Earth – recommended Celestis to his constituents.

Memorial Service Providers

Celestis Memorial Spaceflights are offered by thousands of funeral service providers around the world, including Service Corporation International (SCI) – the largest funeral service provider in the US. Working with these companies requires certification and strict adherence to their policies – including the security of chain of custody of cremated remains and providing the highest level of care and aftercare associated with their industry.

Commercial Space Providers

The world's leading space services providers have welcomed Celestis Memorial Spaceflights aboard their missions since 1997. Celestis missions have flown with Northrop Grumman/Orbital Sciences, Inc.; SpaceX; Lockheed Martin Aerospace Corporation; General Atomics Space Systems; and UP Aerospace Inc. We have missions manifested for flight with Astrobotic, Inc. and United Launch Alliance.

Global Thought and Entertainment Leaders

A few of the global leaders who have chosen Celestis:

•    Space Visionaries Dr. Kraft Ehricke, Dr. Gerard K. O'Neill, Sir Arthur C. Clarke, National Space Commission Member David C. Webb

•    Star Trek creator Gene and actress Majel Barrett Roddenberry, James "Scotty" Doohan, Dr. Timothy Leary whose flight was paid for by Susan Sarandon.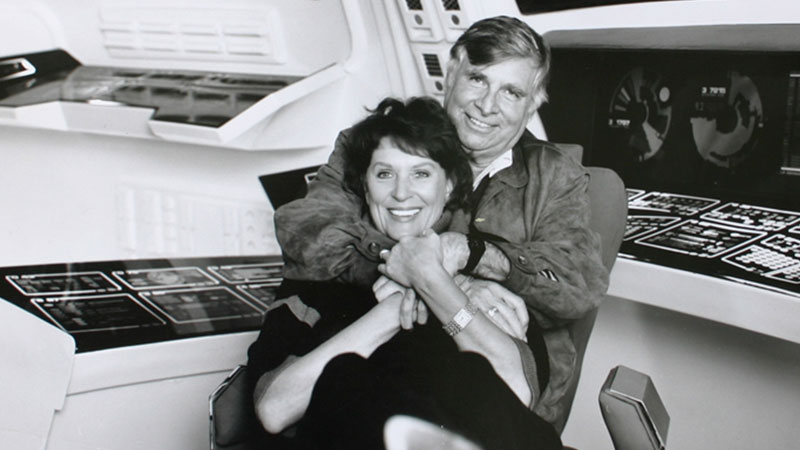 Star Trek's Gene and Majel Roddenberry

•    Hit singer/songwriter Randy VanWarmer – "Just When I Needed You Most."

•    Apollo 13 screenwriter Al Reinert

•    CBS Radio Correspondent Dave Barrett - winner of 3 Murrow awards

•    Guggenheim Award winning artist Luise Kaish

•    Spanish poet and playwright Miguel Hernandez

•    NASA's first woman astro geologist Mareta West

•    Bronze Star and Purple Heart awardee John Cleaver

•    2 Time All Star Nippon League baseball player Masaru Tomita


3)    Select a company that offers comprehensive, on-site launch related events.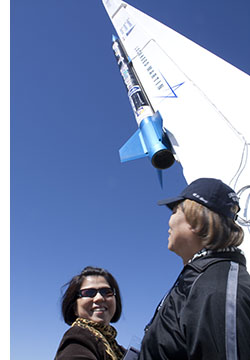 Having the opportunity to attend and view the launch of your loved one into space is a fundamental aspect of our Memorial Spaceflight service. Celestis provides a three-day series of launch-related events, culminating in the thrilling liftoff of your loved one's rocket. You'll participate in a touching memorial service for all those on board the rocket, join space luminaries and other families from around the world at receptions and dinner events, and view the fiery liftoff from a VIP viewing area with Celestis staff and other families with loved ones aboard the mission.

Depending on the launch's location and launch provider, you will also tour mission control and/or the spacecraft production facility; have the opportunity to ask engineers questions about the mission; tour the launch facility; and join a dinner event hosted by an astronaut or other space celebrity.

All who attend our events find the experience to be very moving on an emotional level. New friendships are often forged with other Celestis families attending the launch. There is no limit on launch invitations. Celestis launches are open to all who wish to attend the actual launch. Bring your entire family and create lasting, once in a lifetime treasured memories of your loved one's final journey.

For those unable or choosing not to attend, Celestis always provides complete, professionally produced livestreams of the memorial service, launch, and associated activities. A mission video is produced after the launch and is available to download, capturing forever the memories of the flight.

4)    Will the company really care for you and your family?

We have two full-time client services staff members who respond to any and all inquiries about the process and timing of our missions; assist in the development and publication of participant biographies on our website; and join the balance of our staff for virtual and on-site memorial services associated with each mission. Our advisory and consulting team includes a fully qualified grief counselor who assists family members – as and if desired – in the "re-entry to life" process. We are a caring team and forge long term relationships with our clients and family members.

You'll be kept informed every step of the way through the Celestis website, e-mail, and monthly Facebook Live and YouTube events.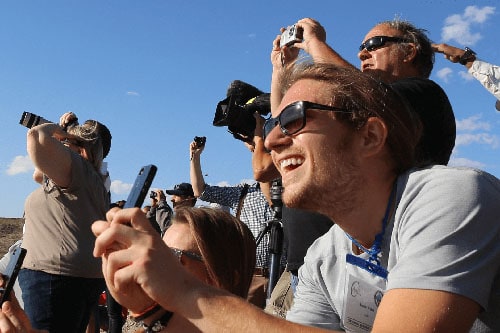 A launch guest reacts to the launch of a Celestis Memorial Spaceflight
Celestis takes the stewardship of your loved one's cremated remains and/or DNA as a sacred trust. Once we receive your loved one's flight sample, we log the sample, notify you, and store the sample in a bank safe deposit box. Only a licensed funeral director works with Celestis personnel to transfer a portion of the sample into a sealed flight capsule, which is inscribed with your loved one's name before it is integrated into the spacecraft to launch into space.

5)    Select a provider who you know will always be there.

If you choose to prearrange a future memorial spaceflight for yourself or a loved one, you have a right to expect long term continuity of service from your provider.  Celestis pioneered the offering of Memorial Spaceflights in 1994 and has been in continuous service through 17 missions to date.
We established the first trust accounts for future Memorial Spaceflight services in 1995. Funds deposited by you in the Celestis prearrangement trust are held in your name until time of need when they are made available to Celestis to cover the costs of your spaceflight. The account is owned by you and may be cancelled at any time should you choose. Funds are deposited in a trust reserve account operated by ClearPoint Federal Bank & Trust, a nationally recognized leader in funeral services banking. As ClearPoint is a federally chartered savings bank, your funds are insured by the U.S. government.

This arrangement ensures that the memorial spaceflight you choose – flying to space with return to Earth, flying into Earth orbit, to the Moon, or into deep space – will be paid for at the time of need. Prearranging also locks in your pricing. This protects you and your family from future price increases. As a prearrangement client, you are invited to attend any and all Celestis launches to experience the excitement of liftoff. At the time of need, your family and friends will be invited to attend your launch. Prearranging is easy to do, and you can arrange a payment plan that fits within your budget.
---

Celestis offers memorial spaceflight services like no one else on Earth. Imitators fall short. Let the experienced, caring professionals at Celestis help you commemorate a cherished life or help you prearrange a memorial spaceflight for yourself. Contact us today.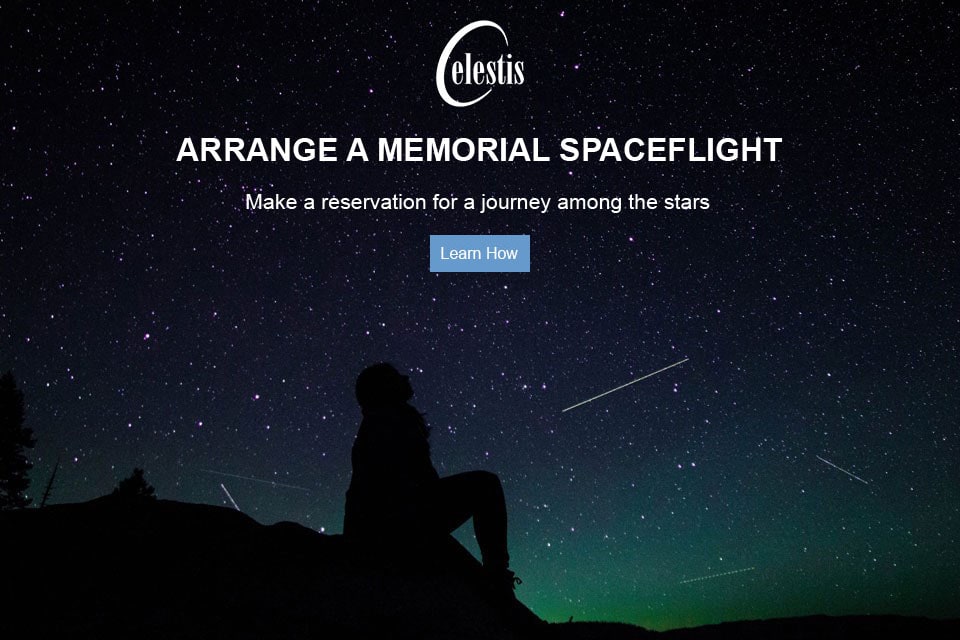 Further Reading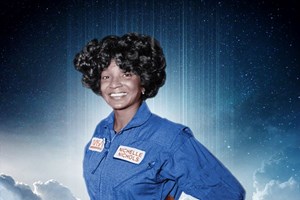 When Star Trek's Nichelle Nichols died in late July at age 89, she was lauded as the trailblazer she was during her lifetime. However, her story is far from over. In early 2023, she will fly alongside the DNA of her son, Kyle Johnson, aboard Celestis' Enterprise Flight. In addition, the Nichelle Nichols Foundation – announced today, on what would have been her 90th birthday – will continue to promote diversity in STEM fields.

By Celestis on 12/28/2022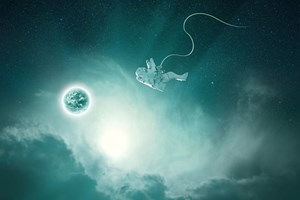 Why did Celestis' Director of Content, Emily Carney, purchase her own Celestis MindFile™? The answer is not as apparent as it might seem.

By Emily Carney on 11/25/2022