Celestis salutes funeral homes in New Mexico and Arizona
Share
Celestis salutes funeral homes in New Mexico and Arizona

:
Demand for Memorial Spaceflight services has increased steadily since their introduction in 1994. People all over the US and the world have selected our services for their loved ones and for themselves. Celestis has a global network of distributors – from China to Germany, from Canada to Australia. For the
Pioneer Flight
, we particularly welcome three funeral service providers in New Mexico and Arizona.
The Adair Funeral Homes
– with offices in Tucson, Oro Valley, and Nogales, Arizona – were founded in 1956 by Arthur J. and Martha J. Adair. The company's first location in Tucson was considered by most people at the time to be too far out of the city to be able to "make a go" of it. However due to the extremely outgoing and caring personality of Mr. and Mrs. Adair, and their rigid standards of service to every family, the funeral home grew at a rapid rate and currently approximately 1,000 families are served every year from this main location. Even with the four chapels operating now, the entire operation is entirely maintained and owned by the Adair family and truly remains a "family owned and operated" business, and continues to strive to maintain the original values and principles of Arthur and Martha Adair.
The Getz Funeral Home
of Las Cruces, New Mexico is home owned and operated and has been serving families of Las Cruces and southern New Mexico for decades. The Getz family has served the Las Cruces area since 1965 when Terry W. Getz started working for Dennis-Nelson Funeral Home. He later purchased the firm and the name was changed to Getz Funeral Home. He has three sons that have joined the firm: Steven W. Getz, CFSP who is a licensed Funeral Service Practitioner and Bryan P. Getz and Chad R. Getz who are licensed Interns. The company takes pride in conducting each service with a quiet dignity essential to your comfort and well being, regardless of your financial circumstances. The staff at Getz Funeral Home speak both English and Spanish.
Daniels Family Funeral Service
is comprised of many funeral homes throughout the state of New Mexico -- a total of fourteen funeral homes in Albuquerque, Rio Rancho, Farmington, Aztec, Kirtland, Gallup and Tse Bonito, and four beautiful cemeteries and three crematories in Albuquerque, Rio Rancho and Farmington. The company serves these communities, and a wide geographic area of the state. Kevin R. Daniels, the owner of the company, has been in the funeral and cemetery business for over thirty years in many parts of the United States. With his years of experience, he returned to New Mexico because of his love for the state and its culture. From 1978 to 1982, Kevin served as a police officer with the New Mexico State Police, in Espanola and Farmington. He has served as Commissioner with the Department of Public Safety, and is still involved with the New Mexico State Police. Daniels Family Funeral Service takes great pride in the community service that it provides, and understands the importance of giving all it can, when it can. Celestis welcomes these fine funeral service providers to our growing network of distributors, and looks forward to seeing them at Spaceport America.
Further Reading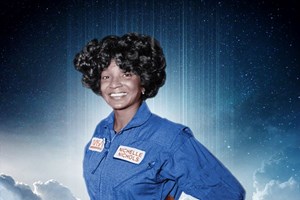 When Star Trek's Nichelle Nichols died in late July at age 89, she was lauded as the trailblazer she was during her lifetime. However, her story is far from over. In early 2023, she will fly alongside the DNA of her son, Kyle Johnson, aboard Celestis' Enterprise Flight. In addition, the Nichelle Nichols Foundation – announced today, on what would have been her 90th birthday – will continue to promote diversity in STEM fields.

By Celestis on 12/28/2022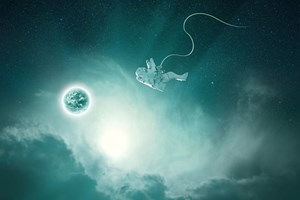 Why did Celestis' Director of Content, Emily Carney, purchase her own Celestis MindFile™? The answer is not as apparent as it might seem.

By Emily Carney on 11/25/2022