Celestis on board for Thumbsat
Share
Celestis on board for Thumbsat

:
[caption id="attachment_1566" align="aligncenter" width="560"]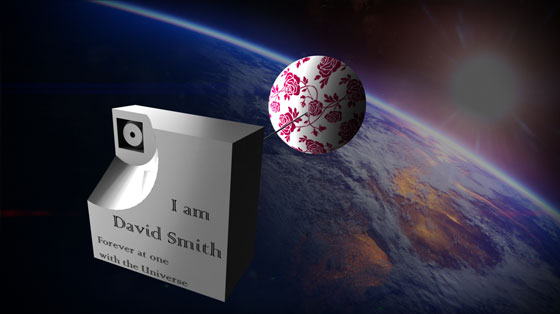 Celestis Thumbsat Personal Spacecraft in Earth orbit[/caption] We are pleased to announce our latest spaceflight partner - Thumbsat (
www.Thumbsat.com
), an innovative, multi satellite system recently featured in
Wired
and other technology media (
Space.com
, 
Geek.com
,
Discovery.com
, 
DigitalTrends.com
). ThumbSat and its Earth network known as ThumbNet are sister projects designed to promote science, technology, engineering, art, and mathematics in students, university groups, and citizen scientists - young and old - around the world. ThumbSats are ultra small, micro spacecraft that can carry a science experiment, a commercial payload, or even a work of art into Earth orbit. They are equipped with a microcontroller, a transmitter for communication, a camera, and a GPS unit for tracking. ThumbSats collect data, which is then beamed to Thumbnet - a network of 50 listening stations spread across the globe. [caption id="attachment_1564" align="alignleft" width="350"]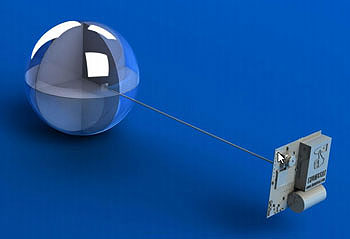 Thumbsat illustration. The flight participant's ashes will fly in the square-shaped component (right) along with the satellite's transmitter, battery, micro controller and other electronics. The spherical vane (left) will add stability and make the satellite more visible to radar.[/caption] For the first time, Celestis can offer the opportunity for friends and families to view and download images of the orbiting Celestis spacecraft – permitting one to "visit," and capture stunning photos of the Thumbsat craft with Earth in the background. "We are thrilled that Celestis participants and their families are making possible the further expansion of our global satellite network," notes Shaun Whitehead, Founder of Thumbsat. "The fact that someone's final memorial can serve as both a fulfilling closure experience and help to advance science and education training and experiences worldwide is compelling.  Even during a time of grief, there can be the joy of knowing that a purposeful life can extend beyond someone's passing." Celestis offers two Thumbsat-based services.
The Celestis Earthview Service™
 places a one-gram sample of cremated remains or DNA sample into Earth orbit as an integrated component of a Thumbsat spacecraft.
The Celestis Personal Spacecraft Service™
launches up to ten grams of cremated remains or DNA sample into Earth orbit aboard a private, personal Thumbsat satellite.  One may elect to send a single individual, a family group, or a combination of DNA samples and cremated remains.  This service includes the opportunity to add a photo, image or design – visible from space via camera downlink – to the Thumbsat antenna and to inscribe a name and flight message onto the spacecraft. Both Celestis Earthview Service and Personal Spacecraft Service satellites are part of the Thumbsat network providing data and imagery to Thumbnet – the ground station network.  Thumbnet ground stations – currently over 50 sites operated by students, clubs, and professionals – are ultra low cost systems that are simple to install and operate. [caption id="attachment_1558" align="aligncenter" width="400"]

Thumbnet ground station[/caption] For each Celestis Thumbsat satellite launched, the Celestis Foundation will donate a Thumbnet ground station to a school or community group. "For every Celestis mission, the Celestis Foundation donates funds and/or services to an organization or individual we believe exemplify the values of encouraging space exploration, preserving the planet, or advancing education," notes Celestis Co-Founder and CEO Charles M. Chafer.  "We are pleased to make this commitment to Thumbnet on behalf of our Celestis families."
The Appleseed School in Lusaka, Zambia is the type of school that will receive a Thumbnet ground station. In 2013 Celestis partnered with Geeks Without Frontiers (GEEKS) and launched an Appleseed class photo and a Zambian flag to space aboard the Celestis Centennial memorial spaceflight from Spaceport America, New Mexico. The video above, "We Are Going to Space," features schoolchildren from the school expressing their excitement about being part of a real space mission!
The initial Celestis Thumbsat launch is scheduled for Q1 2017 aboard an Electron launch vehicle.  Electron is a new rocket under development by Rocket Lab, and recently was awarded a contract for launch of a NASA payload.  The first Thumbsat launch aboard Electron is currently scheduled for mid 2016. For more information on the Celestis Earthview and Celestis Personal Spacecraft Services,
click here…
Further Reading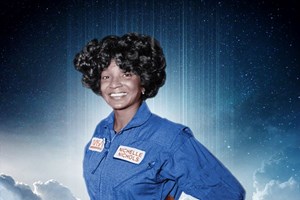 When Star Trek's Nichelle Nichols died in late July at age 89, she was lauded as the trailblazer she was during her lifetime. However, her story is far from over. In early 2023, she will fly alongside the DNA of her son, Kyle Johnson, aboard Celestis' Enterprise Flight. In addition, the Nichelle Nichols Foundation – announced today, on what would have been her 90th birthday – will continue to promote diversity in STEM fields.

By Celestis on 12/28/2022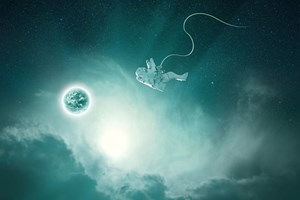 Why did Celestis' Director of Content, Emily Carney, purchase her own Celestis MindFile™? The answer is not as apparent as it might seem.

By Emily Carney on 11/25/2022