Celestis Memorial Spaceflights Cost Half as Much as Traditional Funerals
Share
Celestis Memorial Spaceflights Cost Half as Much as Traditional Funerals

:
by Diana Ionescu, contributing writer
Do you want an unforgettable funeral for your loved one, but fear you can't afford it? With funeral costs rising fast, the lavish funerals of the past are quickly becoming unaffordable for the average person. Since 1994, Celestis Inc. has offered a remarkable alternative funeral that costs less than the average and leaves an indelible mark on all who witness it. A memorial spaceflight, also known as "space burial," honors your intrepid spirit by sending a symbolic portion of cremated remains or DNA into space aboard a scientific or commercial mission.
Comparing Celestis to traditional funerals

In 2019, the average American funeral cost $7,000-$12,000, with many costing much more. Gravesites and crypts cost upwards of $10,000 — and that's before the casket, embalming, funeral director's service fees, grave digging, vault, headstone, flowers, and other costs. With Celestis Memorial Spaceflights, your family can experience a breathtaking alternative funeral at half the price while honoring your love of adventure. Instead of spending thousands of dollars on an unseen, underground gravesite, you can plan a truly unforgettable memorial for much less than a traditional funeral.

A Celestis memorial spaceflight is a unique opportunity to honor your loved one in a meaningful, beautiful, and surprisingly affordable way. Unlike most funerals, our unique celebration of life lets families take part in the memorial in interactive ways, sharing in the wonder of space exploration and scientific research at the same time as honoring their loved one's passion for space.

The three-day life celebrations we host before each launch are designed to let you experience a small slice of the majesty of spaceflight, honor the life and legacy of your loved one, and connect with other families who share this unique experience. You and your family will feel a powerful connection to the cosmos as you watch the launch, knowing a symbolic part of your loved one is aboard.

Contact us for more information or to receive launch updates
In a world where attending funerals in person isn't always possible, a Celestis Memorial Spaceflight also gives distant relatives the chance to feel closer to their departed loved one as they watch the skies during the mission's launch. With our live launch webcast and mission tracking webpage, you and your family can watch your loved one's satellite or spacecraft as it makes its way into orbit and across the sky. Since many missions stay in space for decades or even centuries, you can plan memorial celebrations on meaningful anniversaries and time them to coincide with the passing of your loved one's spacecraft overhead.

The Heritage Flight, launched in June 2019, will orbit the Earth for 7 to 25 years. The Millennial Flight, launched in 1999, is projected to remain in space for over two centuries — so your loved one's memorial can last several lifetimes.
Pre-arranging a Celestis Memorial Spaceflight
When you pre-arrange a Celestis memorial spaceflight, you'll have peace of mind knowing that your final wishes are clearly articulated, and your family won't have to deal with the pressures of funeral planning or added burden of confusion and disagreement over final plans. By pre-arranging your Celestis flight, you can have control over the aspects of the memorial that you value most: a certain type of mission, a preferred launch location, or a specific companion. We will work with you through every step of the process to ensure your memorial spaceflight plan has everything you and your family want to celebrate an extraordinary life.

You'll also lock in the price and protect your family against future cost increases. You can make payments on a monthly or quarterly basis and retain control of your contract up until the day of your flight. If you change your mind, we will gladly refund your payments so you can arrange the celebration of life you desire.

The uniquely spectacular sendoff of a memorial spaceflight might seem out of reach, but a Celestis flight is surprisingly affordable. You and your family will have an experience that will leave enduring memories. Read about our flight options and contact us to reserve your memorial spaceflight today!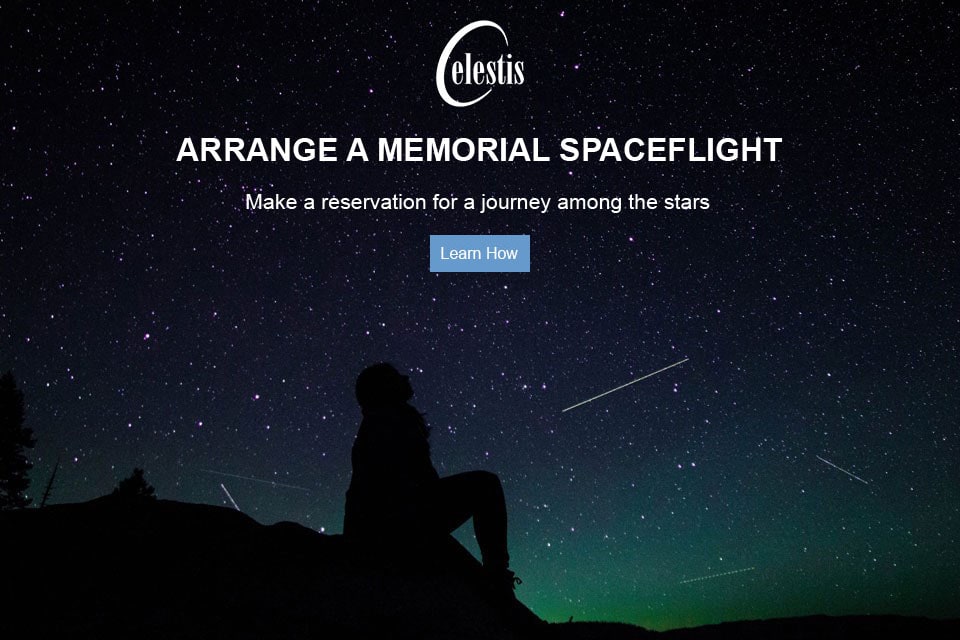 Further Reading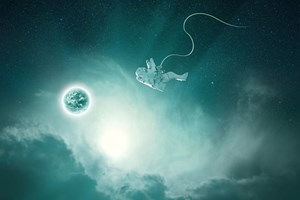 Why did Celestis' Director of Content, Emily Carney, purchase her own Celestis MindFile™? The answer is not as apparent as it might seem.

By Emily Carney on 11/25/2022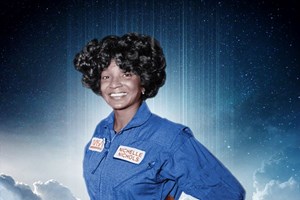 When Star Trek's Nichelle Nichols died in late July at age 89, she was lauded as the trailblazer she was during her lifetime. However, her story is far from over. In early 2023, she will fly alongside the DNA of her son, Kyle Johnson, aboard Celestis' Enterprise Flight. In addition, the Nichelle Nichols Foundation – announced today, on what would have been her 90th birthday – will continue to promote diversity in STEM fields.

By Celestis on 12/28/2022