Share
Celestis in Pop Culture

:
[caption id="attachment_1209" align="alignleft" width="396"]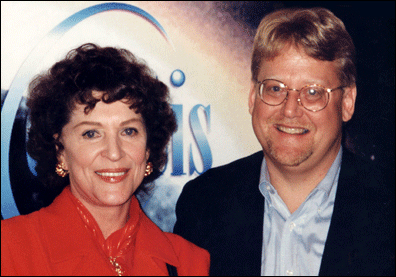 Star Trek
's Majel Roddenberry with Celestis CEO Charles Chafer[/caption] Being the only private company to have conducted memorial spaceflights -- with over 1,000 participants flown so far -- Celestis is widely known for its unique service for honoring departed loved ones.  As a result, Celestis has often been featured in popular culture. Celestis gained worldwide notice with its very first memorial spaceflight --
The Founders Flight
, which was launched into space in April 1997.  Major media outlets around the world covered the story.  See, for example,
the New York Times' front page article
.  
The New Yorker
magazine published
a cartoon about the launch
.  Pop culture icon Timothy Leary,
Star Trek
creator Gene Roddenberry and 22 others were on board this mission.  The flight was recorded in the
Guinness Book of World Records
, and was even added to the popular board game Trivial Pursuit.
Star Trek star Patrick Stewart is planning a funeral fitting his sci-fi past - he wants to be launched into space. The 64-year-old actor has already decided how he wants to depart the earth, and he plans to use his links with the hit show to make sure his send off is a spectacular one. -- ContactMusic.com, Jan. 17, 2005
[caption id="attachment_1213" align="alignright" width="250"]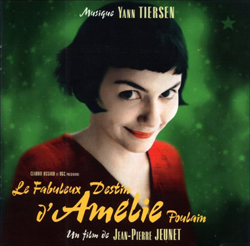 Poster for the 2001 French movie
Amelie
, which includes a reference to the Celestis space burial service[/caption] With the many Celestis missions flown since the Founders Flight, Celestis has gained high profile endorsements over the years.  Noted personalities from U.S. Senator John Glenn to actress Susan Sarandon have recommended Celestis to friends and constituents.  Actors including Jonathan Frakes, Patrick Stewart, and Tom Hanks have announced their own interest in a space funeral.  
Star Trek
actor
James Doohan
has flown on three Celestis missions, and will be on a future Celestis
Voyager Service
mission into deep space. Joining him on that mission will be
Star Trek
's
Gene and Majel Roddenberry
.  Movies, including the award winning French film
Amelie
, have made references to the Celestis Memorial Spaceflight service.  Popular music from country and western to electronica has been composed and released highlighting the Celestis service.  Our CEO, Charles Chafer, even appeared on the popular game show
To Tell the Truth
. But you don't have to be a celebrity to use the Celestis service.  The overwhelming majority of Celestis memorial spaceflight participants were everyday people who typically had an interest in space exploration, science fiction, astronomy ... or just lived life to the fullest!  For more information about arranging a memorial spaceflight for yourself or a loved one,
contact us
today.
Further Reading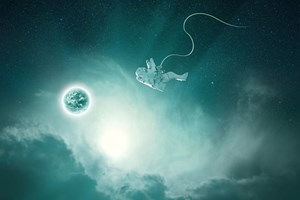 Why did Celestis' Director of Content, Emily Carney, purchase her own Celestis MindFile™? The answer is not as apparent as it might seem.

By Emily Carney on 11/25/2022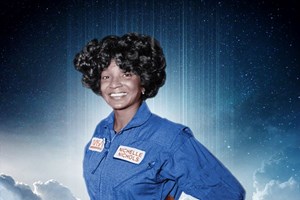 When Star Trek's Nichelle Nichols died in late July at age 89, she was lauded as the trailblazer she was during her lifetime. However, her story is far from over. In early 2023, she will fly alongside the DNA of her son, Kyle Johnson, aboard Celestis' Enterprise Flight. In addition, the Nichelle Nichols Foundation – announced today, on what would have been her 90th birthday – will continue to promote diversity in STEM fields.

By Celestis on 12/28/2022