Celebrating Star Trek's 50th anniversary
Share
Celebrating Star Trek's 50th anniversary

:
Celestis joins
Star Trek
fans in celebrating the 50th anniversary of this famous science fiction series, which was the brainchild of Celestis participant Gene Roddenberry. On September 8, 1966 the Starship Enterprise began its five decade mission through television and cinema, inspiring people the world over -- including many of the people who have flown on Celetsis memorial spaceflights. [caption id="attachment_1942" align="aligncenter" width="560"]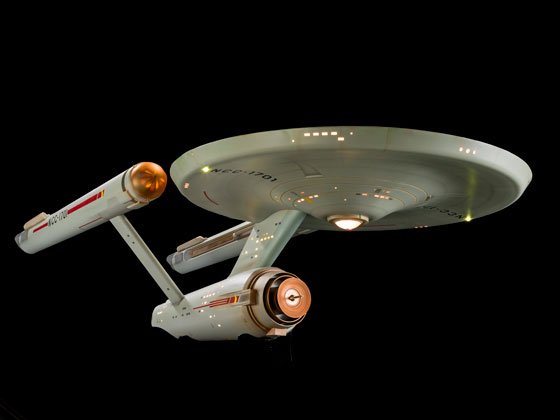 The Starship Enterprise studio model used in filming the original 1960s Star Trek television series. Image Credit: National Air and Space Museum[/caption] [caption id="attachment_1008" align="alignleft" width="200"]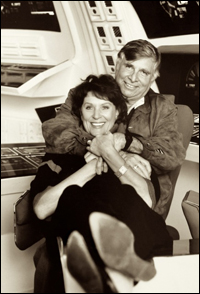 Majel and Gene Roddenberry[/caption] Celestis was proud to fly
Star Trek
creator Gene Roddenberry on our very first memorial spaceflight, the Founders Flight, an
Earth Orbit service
mission. On April 21, 1997 Roddenberry joined 1960s icon Timothy Leary and 22 others on a history-making flight into Earth orbit -- the very first private memorial spaceflight. The ashes of the 24 people on board the Founders Flight would orbit earth every 90 minutes until their Celestis spacecraft re-entered the atmosphere, blazing like a shooting star in final tribute, on May 20, 2002 northeast of Australia.  Both
Gene and Majel Roddenberry
will fly on Celestis' first
Voyager Service
memorial spaceflight into deep space. [caption id="attachment_1941" align="alignleft" width="200"]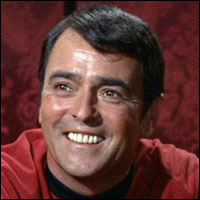 James Doohan Image Credit: Pinterest.com[/caption]
Star Trek
's "Mr. Scott" -- actor James Doohan -- has flown on three Celestis missions. His wife, Wende Doohan, wrote about his participation on Celestis memorial spaceflights:
Jimmy absolutely adored playing the role of Scotty on Star Trek. He promoted space exploration and travel where ever he went. He would have given almost anything to be able to actually go into space. When asked if he would ever ride the Space Shuttle, with a twinkle in his eye he replied, "In a heartbeat!" He finally gets his wish, through the efforts of Space Services, Inc. [the parent company of Celestis].
[caption id="attachment_1944" align="alignright" width="300"]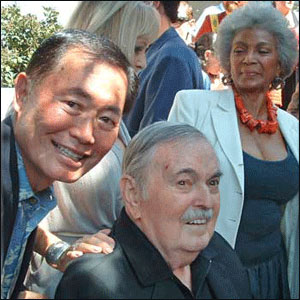 James Doohan received a star on the Hollywood Walk of Fame on August 31, 2004. He is pictured here with George Takei, Nichelle Nichols, and Grace Lee Whitney (back), after the ceremony.[/caption] In his 
tribute to James Doohan
 published on the Celestis website,
Star Trek
actor George Takei ("Mr. Sulu") wrote of Doohan's Celestis memorial spaceflights:
Jimmy Doohan was a hearty, down-to-earth guy. Now, he will be more than that. He has asked that his remains be shot out to space.
That is so you, Jimmy.
When all of us who loved you look up at the vastness of the twinkling night sky, we'll know that you are truly there among the stars, beaming down at us from the heavens with that wonderful, sparkling smile of yours.
[caption id="attachment_1939" align="aligncenter" width="560"]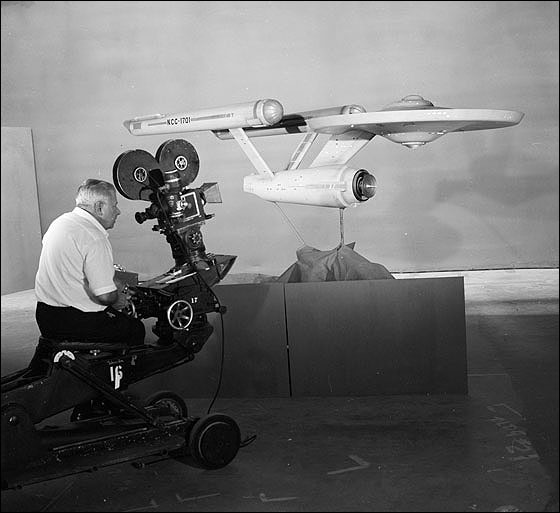 The Star Trek Enterprise model being filmed by visual effects artist Linwood Dunn in 1966 at Film Effects of Hollywood. Image Credit: National Air and Space Museum[/caption] [caption id="attachment_1948" align="alignleft" width="200"]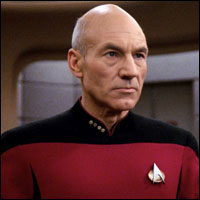 Patrick Stewart Image Credit: Pinterest.com[/caption]
Music.com reported on January 20, 2005 that, "Star Trek star Patrick Stewart is planning a funeral fitting his sci-fi past – he wants to be launched into space.  The 64-year-old actor has already decided how he wants to depart the earth, and he plans to use his links with the the show to make sure his send off is a spectacular one…'I think it's just the drama of being able to leave the Earth like that."
Star Trek fans flying on Celestis Memorial Spaceflights
While Star Trek stars fly with Celestis among the stars above, so too do ordinary people for whom Star Trek was an important part of life. For example, Eugene Hottinger -- a painter from St. Paul, Minnesota -- was an avid Star Trek fan. His wife writes in his Celestis biography, "When he learned that some of Gene Roddenberry's ashes were sent into orbit, he arranged to 'make it so' for himself. For the rest of my life, when I look to the heavens, I will be reminded that part of him inhabits 'Space, The Final Frontier.'" Mr. Hottinger will fly on Celestis' next Earth Orbit mission, the Heritage Flight.
Read through the biographies of Celestis flight participants and you'll soon find that many were Star Trek/sci-fans, including Heritage Flight participants:
Whether you make arrangements for yourself or for a deceased loved one, Celestis invites you to consider our unique memorial spaceflight services and, "to explore strange new worlds, to seek out new life and new civilizations, to boldly go where no man has gone before." Contact us today -- our hailing frequencies are always open!
Further Reading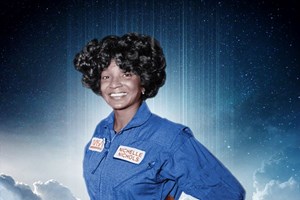 When Star Trek's Nichelle Nichols died in late July at age 89, she was lauded as the trailblazer she was during her lifetime. However, her story is far from over. In early 2023, she will fly alongside the DNA of her son, Kyle Johnson, aboard Celestis' Enterprise Flight. In addition, the Nichelle Nichols Foundation – announced today, on what would have been her 90th birthday – will continue to promote diversity in STEM fields.

By Celestis on 12/28/2022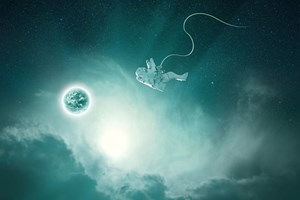 Why did Celestis' Director of Content, Emily Carney, purchase her own Celestis MindFile™? The answer is not as apparent as it might seem.

By Emily Carney on 11/25/2022