Aurora Flight Participant Spotlight: Michael Dee Carl
Share
Aurora Flight Participant Spotlight: Michael Dee Carl

: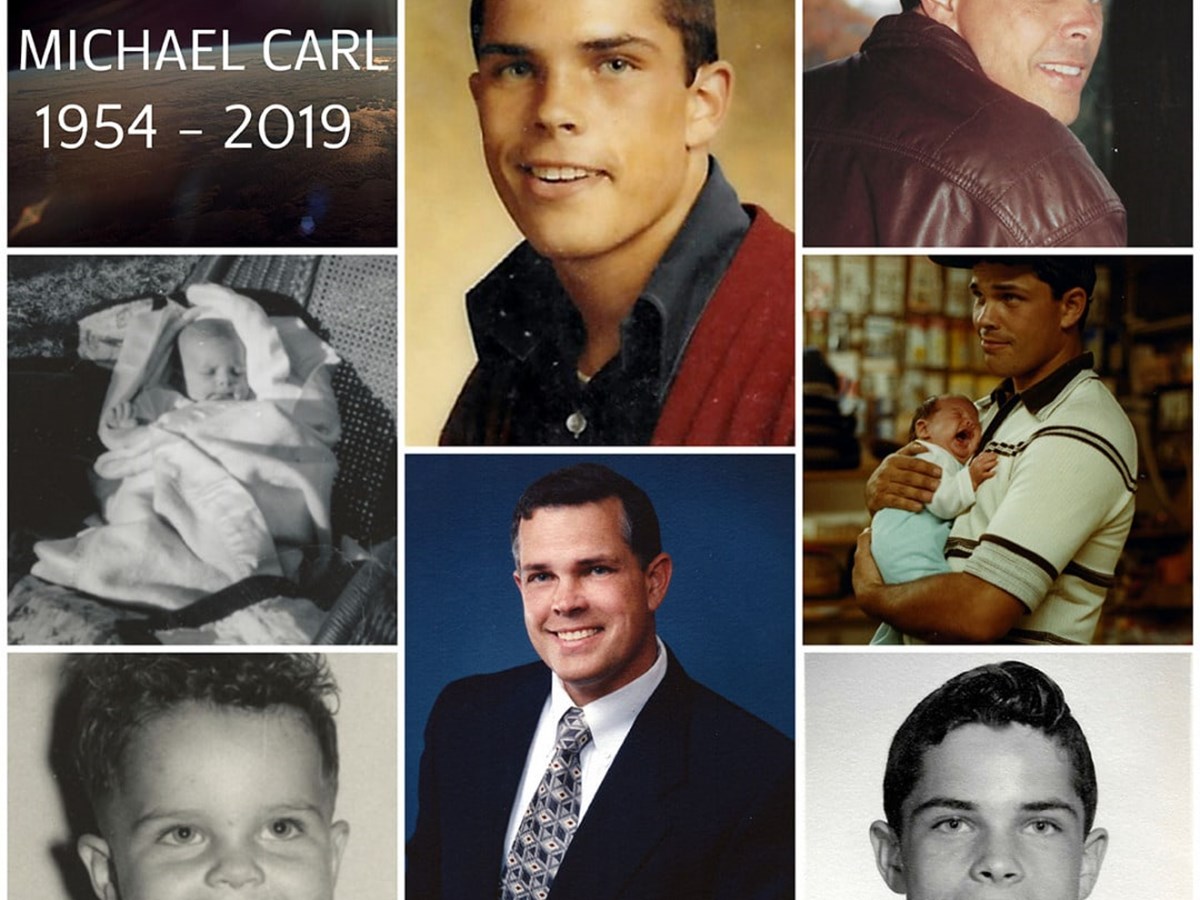 Before Celestis Memorial Spaceflights' Aurora Flight lifts off on November 30th, we will showcase several flight participants, remember their lives, and celebrate their legacy. We are honored to feature the story of Michael Dee Carl, as told to us by his daughter, Dallas L. Carl, in an interview.
His Celestis biography, written by Dallas, described him as "…that strong, wildly handsome, extremely witty, highly intelligent, and compassionate man that every girl wanted to be with, and every guy wanted to be. His presence alone commanded attention without him even realizing it. But I have to say, amidst the aforementioned…his most admirable quality was integrity. Understanding that there was a time and a place for which to open your mouth; and a time and a place to set aside your passions, regardless of how difficult it may be, in order to be with and help those you love the most."
Celestis Memorial Spaceflights: Set the scene – tell us a little about your father and his life. Was he always interested in going to space? Do you know what sparked his interest in spaceflight?
Dallas L. Carl: I honestly do not know of one specific catalyst. I wish I did…What I do know is that my dad, like every other Boomer, was born during the height of the Space Race and grew up during one of the most exciting, dynamic times for space exploration. But he didn't simply think of it as something "cool" – he grew obsessed with astronomy. It just so happened he was also highly intelligent and, therefore, very, very good at it. Growing up poor afforded him very few material things, so he cherished the telescope he was given (as well as his first baseball and glove, but his athletic triumphs are a whole other story for a different day.)
The inside of his small house was fairly crowded, so he and my uncle converted the shed out back into their own personal living space, where they spent their evenings. Having grown up in the days before the internet, cell phones, TV sets in every room of the house, etc., he found refuge, solace, and inspiration each night where he had the opportunity to view the stars up close with minimal light pollution and few distractions. He always believed there was so much more out there than what was known at the time, and he wanted so badly to be the person to find it. Who knows, maybe one of these days he will. 
Celestis: Tell us a bit about how he had to curtail his academic studies to care for his family – he sounded like a dedicated family man.
Carl: He was very much a dedicated family man, and I can't even begin to stress just how often (and how much) he sacrificed because he elected to put the rest of the family before himself…after he left school, he began anew by bailing hay and hauling scrap metal for quick cash here and there and then, eventually, opening his own metals business in Texas, which he ran successfully with my uncle for a very long time. Basically, until the end of his days. It was a family business. Even I worked there for a few years after college. And although it was not a glamorous profession, it was his way of ensuring everybody had access to quality healthcare and education.
That in and of itself speaks volumes for the duty he felt toward family. I suppose he ended up being a martyr for his own cause, which is pretty spectacular in a variety of ways if you ask me. Having said that, he never stopped studying astronomy. It was a daily passion for him, which is why I am thrilled that, even though he never made it to NASA, in some small way, I have at least been able to help him get a little bit closer to achieving his dream of being amongst the stars.
Celestis: I read that he was interested in being cremated and having his ashes sent to the stars. Did he want to be an astronaut during his lifetime? 
Carl: He actually wanted to be the director of NASA. Traveling into space as an astronaut would have been a very close second.
Celestis: His biography also stated that he always loved "looking up." Did he pass his love of astronomy to anyone else? Was his love of stargazing lifelong? 
Carl: His love of stargazing was most definitely lifelong. Impassioned until the day he passed, his love for astronomy will no doubt live on. My dad and my nephew studied the stars together. He is still young, of course, but now has my dad's big telescope, so only time will tell if a Carl is truly meant to help pave the way for the future of humanity and spaceflight. (Though it seems Elon Musk is doing a pretty good job of it so far, I'd say.) 
Celestis: How will it feel to see the Aurora Flight launch, knowing he's that much closer to the stars he gazed at?
Carl: It's bittersweet, in a way…I am beyond ecstatic and so eager for the day to come. I am utterly grateful that I found Celestis and even more so that, at least for now, Dad can finally – FINALLY – have a morsel of what he's always wanted. That's pure gold to me.
Further Reading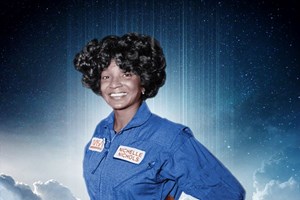 When Star Trek's Nichelle Nichols died in late July at age 89, she was lauded as the trailblazer she was during her lifetime. However, her story is far from over. In early 2023, she will fly alongside the DNA of her son, Kyle Johnson, aboard Celestis' Enterprise Flight. In addition, the Nichelle Nichols Foundation – announced today, on what would have been her 90th birthday – will continue to promote diversity in STEM fields.

By Celestis on 12/28/2022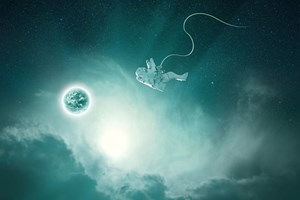 Why did Celestis' Director of Content, Emily Carney, purchase her own Celestis MindFile™? The answer is not as apparent as it might seem.

By Emily Carney on 11/25/2022